iO Tillett Wright, a friend of both Amber Heard and Johnny Depp, has testified that alcohol often brings out a very side of the Pirates of the Caribbean actor and has been the only one to check on the couple when their marital troubles began.
The photographer recalled a time he found Heard crying in the house while Depp was in the pool with a glass of whiskey and how he insulted the actress in front of him.

"All she's got is her looks, and you know she has no talent, and when her t**ts start to sag and her face gets wrinkly, nobody is going to be interested in her for anything. So she better, like, figure out another way to survive," Tillett said of one of the insults of Depp's.
He claimed Depp felt shamed about his addiction to alcohol and drugs and that the actor had done cocaine with celebrities when Heard was away in England. Tillett shared with the court:
"Marilyn Manson and Paul Bettany came over at one point and there was a great deal of cocaine and alcohol involved that I watched them do together. I don't know if Bettany partook in cocaine. Manson and Depp partook in a lot of cocaine."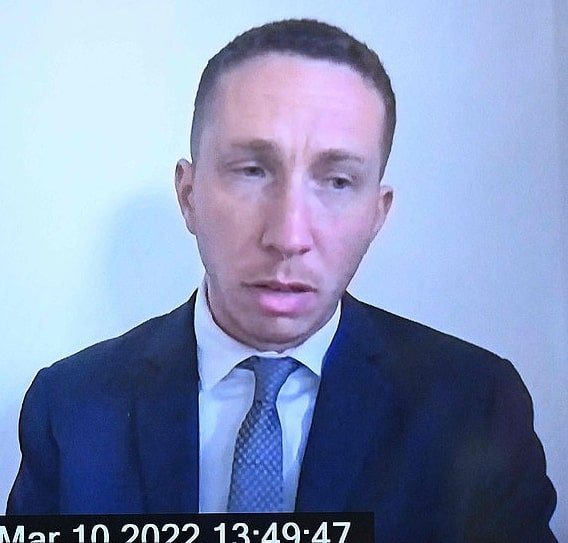 Getty Images
Tillett also spoke about the couple's infamous airplane incident, where Heard claimed Depp kicked her in the back in 2014 on a flight from Boston to LA because he was jealous of actor James Franco.
He didn't detail what caused the fight but shared Depp vowed to remain sober after he got off. Tillett also spoke of the couple's huge fight after the actor proposed to her on a trip to London in 2013, explaining that while Depp stayed sober during their wedding ceremony, he had allegedly said he was now free to punch Heard in the face. He added that Depp wasn't drinking amid the wedding ceremony but had said:
"We're married. Now I can punch her in the face, and nobody can do anything about it."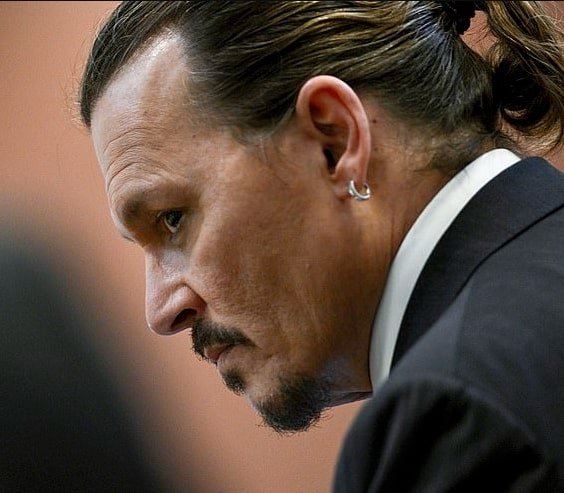 AP
Tillett further shared that Heard is strangely immune to getting drunk and only gets intoxicated when she drinks heavily.
He then attested he still cares about Depp as he had felt an intense connection with the actor when they met in February 2013. Of the human fecal matter on Depp's side of the bed, Tillett said the actor had accused him and Heard of it, insisting the allegations were outrageous and that he and Heard couldn't help but laugh over how ridiculous it was. But added that Depp was allegedly not amused as he walked away and started arguing with Heard.
Of the incident, Tillett said he got a call from Heard and could hear Depp yelling at her in the background – "What if I peel you f***ing hair back." The Trans man broke down in tears as he uttered: "I heard the phone drop and heard her screaming. I remember her screaming."
Getty Images
Tillett concluded that he never witnessed Depp beat the actress and that he had been magical, friendly and kind when sober but added that Depp could be paranoid when drunk or high on cocaine, hard liquor, mushrooms, ecstasy other drugs. The courtroom also witnessed another friend of Heard, Raquel Pennington, who had lived in one of Depp's penthouses.
Like Tillett, Raquel shared a scenario when she had pushed Heard amid a dinner-party fight in one of Depp's homes and that the actress hit her back in the cheek.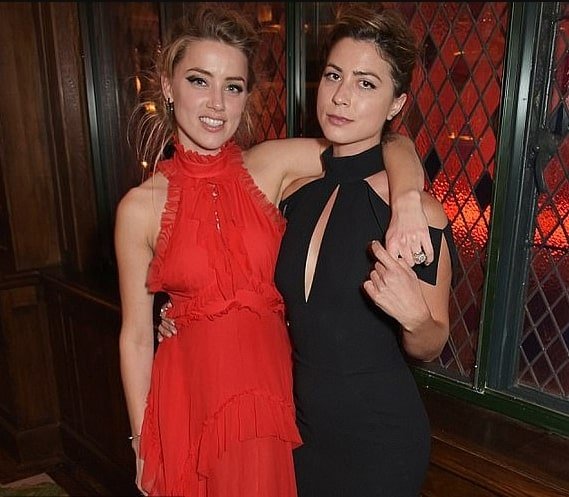 The American MMA Fighter also stated that Depp became irate during a trip the couple and friends took to the Hicksville trailer park resort in California, where they drank alcohol and took mushrooms. Currently, Raquel and Heard no longer speak to each other but insist they aren't enemies.