Leonardo DiCaprio is single again. After his 25-year-old model of a girlfriend turned 25, the two called it quits. The 47-year-old has been dating the woman who's 22 years his junior for five years since she was 20.
Insiders close to DiCaprio revealed the fact to The Sun. Apparently, the two have been drifting apart lately and decided to quietly end their relationship.
BACKGRID
The source spoke, "Leo and Camila ended their relationship over the summer. There are no bad feelings between them. It just came to a natural conclusion."
The two first met back in 2008 when Camila was still 12. Back then, Camila's mother, Lucila Solá, was in a relationship with DiCaprio's longtime friend, Al Pacino. And he's been a family friend since then.
The two began dating in 2017 after his breakup with his previous model girlfriend, Nina Agdal. That said, the two had never admitted that they were dating.
WireImage
The couple then showed up at Ellen DeGeneres' birthday party together as well as at the Coachella in the same year. An anonymous source suggested that they were "very in love and serious" about their relationship and are talking about taking the next step in 2018.
The two, however, refuse to walk the red carpet together, which was part of DiCaprio's commitment to always keep his personal life away from the public eye. It was apparent when he represented Quentin Tarantino's "Once Upon A Time in Hollywood" at the Cannes Film Festival while Camilla walked on her own for "Mickey And The Bear" drama.
Summer 2019, Camila posted a romantic picture of Humphrey Bogart and his wife, Lauren Bacall, a couple also known for their age gap.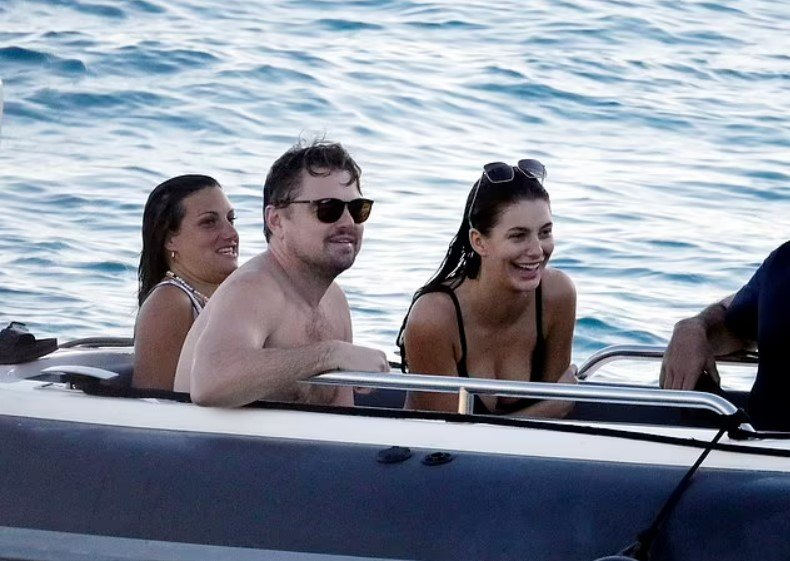 MEGA
She captioned the post, "A love like this."
But the post was faced with criticisms and troll comments, which prompted her to address them on her Instagram Story. She wrote, "My god, people are so mean and full of anger with people that they know nothing about. I guess I just hope on this Friday that people learn to live with a little less hatred and place their time and interests elsewhere, because living without hatred feels pretty good."
PictureLux
They first appeared together on the red carpet in 2020 for the Oscars ceremony. And by December that year, E!News reported that they've started living together.
BACKGRID
The two remained rarely seen together on red carpet appearances throughout the time. Camila turned 25 on June 16.
The two have been reportedly going strong during 2022, with the actor seen out with Camila's foster dogs on solo walks. They were seen in public together on July 3 at a beach in Malibu.