Testifying on the stand earlier this week, Amber Heard repeatedly insisted that Johnny Depp suing her kept her from fulfilling her pledge to donate her $7million divorce settlements. "I fully intended to honor all of my pledges. I would love for him to stop using me so I can," the actress uttered.
This contradicts her previous claims that she had donated the entire money, including under oath in Depp's 2020 libel case in the United Kingdom.

The subject of the donations emerged as Terence Dougherty, the ACLU Chief Operating Officer and General Counsel, testified that so far, only a total of $1.3M has either been donated by Heard or on her behalf.
Of the money, Heard allegedly contributed $350K directly in December 2018 and has since then not paid any money since. Depp paid $100K, and another $350K came from a Fund at Fidelity, an investment company. Another $500K payment came from an account at investment firm Vanguard, which Terence said he believed was a fund set up by Elon Musk.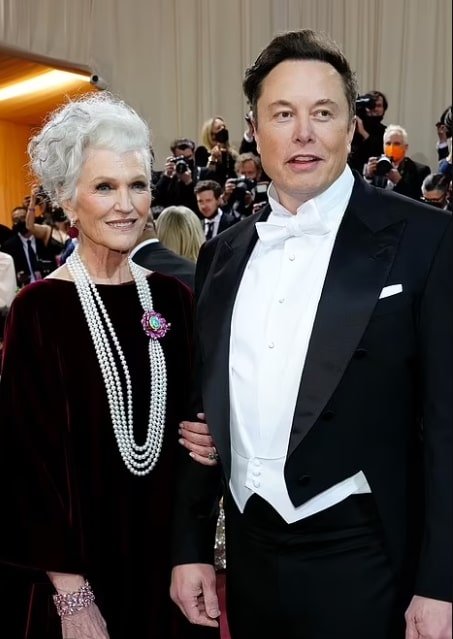 When asked by her lawyer, Elaine Bredehoft, why she accepted a $7million settlement from Depp, Heard responded: "I didn't care about the money. I was told if I didn't agree to a number, it could be overturned, and we would never settle. I took far less than what they were offering and what I was entitled to."
EPA
The Aquaman star then said she donated the money to charity because she was never interested in Depp's money.
"I just wanted my safety and my future, and he comprised that. I wanted him to leave me alone. I've been saying that since 2016,"
Heard stated. Back in 2018, Heard appeared on the Dutch talkshow RTL Late night 2018, where she said:
"$7million in total was donated – I split it between the ACLU and the Children's Hospital of Los Angeles. I wanted nothing."
Also on the stand, Heard shared that during negotiations with Depp, she urged him to stop leaking stories to the media, which he agreed to do but only if she agreed to certain conditions.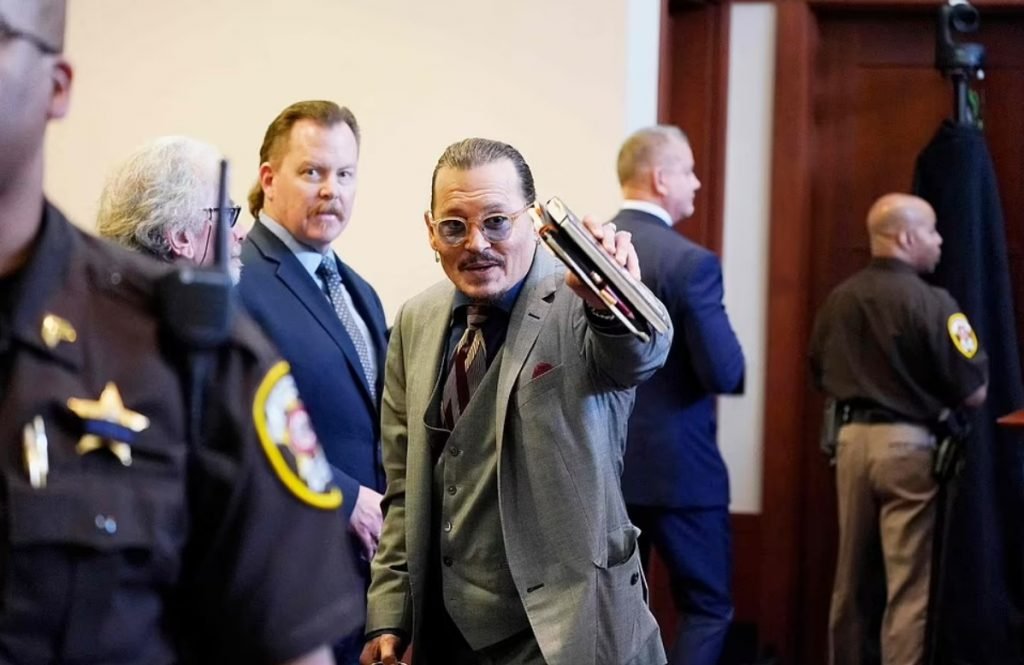 Getty Images
She explained:
"He wanted me to drop charges, or some version of that, get back together with him and go on tour with him in the tour bus. Certain things that were impossible and go against all of everything I'd stood for in getting my restraining order. I was feeling like I couldn't live my life; people were turning on me; I had never been inundated with that much press. Every witness who indirectly supported me got bombarded."
When asked what was important to her about the divorce, Heard wanted to get the press out of this and stop her and her family from being harassed.
Reuters
The actress added: "In that statement to clear my name, I wanted to clear my name; it's all I have. I come from nothing. All I have is my integrity and my name, and that's what he promised to take from me."
Reuters
Earlier in the trial, Depp's accountant and business manager, Edward White, testified that Heard initially demanded $4million after the divorce in May 2016. But then, the demand continually increased to $5million, and then it went up to $5.5million. As divorce negotiations continued, the amount kept going up and jumped to $7million, which was the final settlement. White also attested that Depp had to pay $500,000 of Heard's legal fees and all the debts they had accumulated during their marriage - with everything paid to her being tax-free. The 'total consideration' allegedly paid to Heard by Depp was $14.25m.
Shutterstock
On May 2nd, 2016, Heard had also told the court she and Depp were invited to the Met Gala by designer Ralph Lauren, but the actor failed to turn up for his fitting. As a result, she went to the gala by herself and met with ex-BF Elon Musk.
"I got out of the car and walked the red carpet by myself, with someone from Ralph Lauren's team," she said. "Sat next to an empty place setting for Johnny - he effectively stood me up on the carpet."
Heard then said that she met a man named 'Elon' who she later realized was Tesla billionaire Elon Musk and added:
"I didn't recognize him until we started talking. He'd reminded me we'd met once before. We spoke on the red carpet in the waiting line. He seemed like a real gentleman."
Heard said she became friends with Musk, and soon after, she began dating the Tesla founder, and by August the following year, they had broken up.
MEGA
About covering bruises on her face, Heard told the jury that no woman wants to walk around with a bruise on her face and that you have to 'ice right away to reduce swelling. She said: "
It's very manageable if you ice it. Arnica is also a great remedy. If you want to cover up a bruise, put foundation first, concealer; on top of that, I used a theater makeup kit that I called my bruise kit."
At this time, Heard's lawyer handed her a circular makeup kit split into four different colored circles, which Heard held up to the jury.
AP
She then explained: "The idea is you want to counteract what color your working with on the bruise. Red is what shows up right away, so you go with opposite on the color wheel by dabbing a bit of green."
AP
"After a day or two you get more purple so you go with red or orange tones. Day two was always the trickiest because day one and day two are hardest, you get the most blues and purples and you have to deal with the sensitivity. After a few days that becomes more of brown, yellowish brown, five seven days in becomes more of a green then fades into a brown. I also noticed that bruising on your face tends to heal a lot faster - for me it was faster than bruising on my body. Lips are the hardest because they crack and bleed."
Heard further addressed the incident in February 2016 where Depp claims that she pooped in their bed in Los Angeles on her 30th birthday.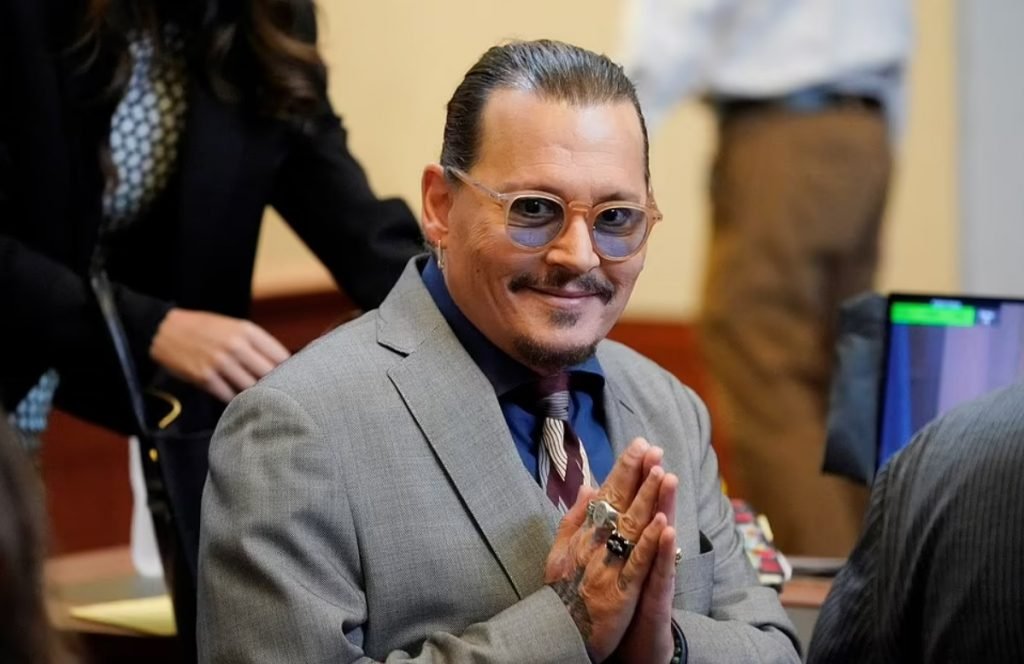 Reuters
Depp's chauffeur Starling Jenkins had previously told the court that Heard told him it was a horrible practical joke gone wrong. But Heard has since suggested that one of their Yorkshire terriers, Boo, did it, telling the court that the animal had 'eaten Johnny's weed as a puppy and had bowel control issues for life. She added that Boo and their other dog, Pistol, would sleep in their bed so Boo wouldn't have to get up at night and possibly go to the bathroom on the floor.
She equally said that while packing to go away to the Coachella music festival, she left Boo in the bed, which appears to have been when the feces incident occurred.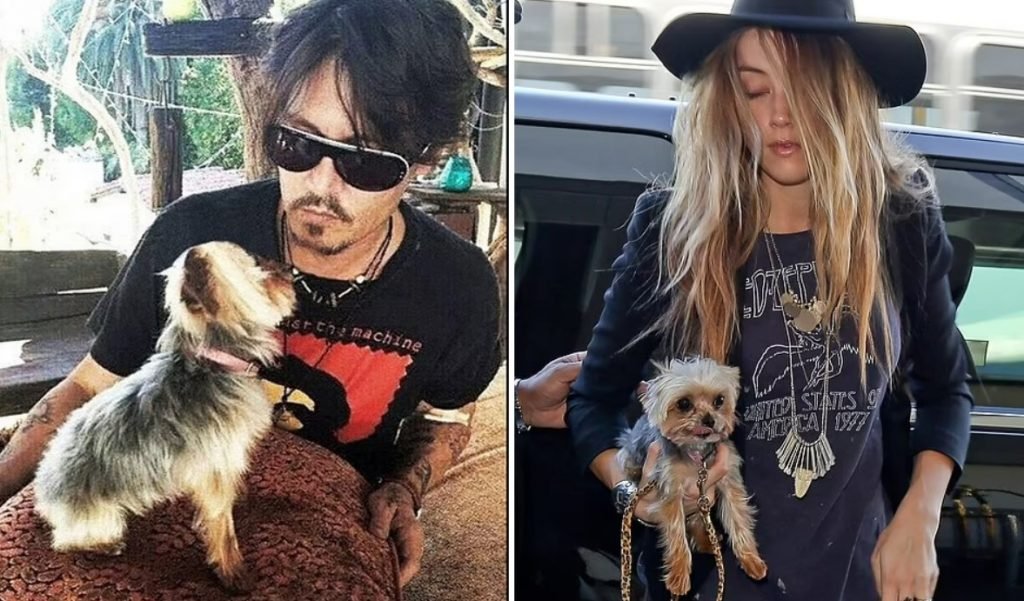 Heard's lawyer Elaine Bredehoft asked Heard: "Did you commit any kind of prank?" Heard replied: "Absolutely not. First of all, I don't think that's funny. I don't know what a grown woman does."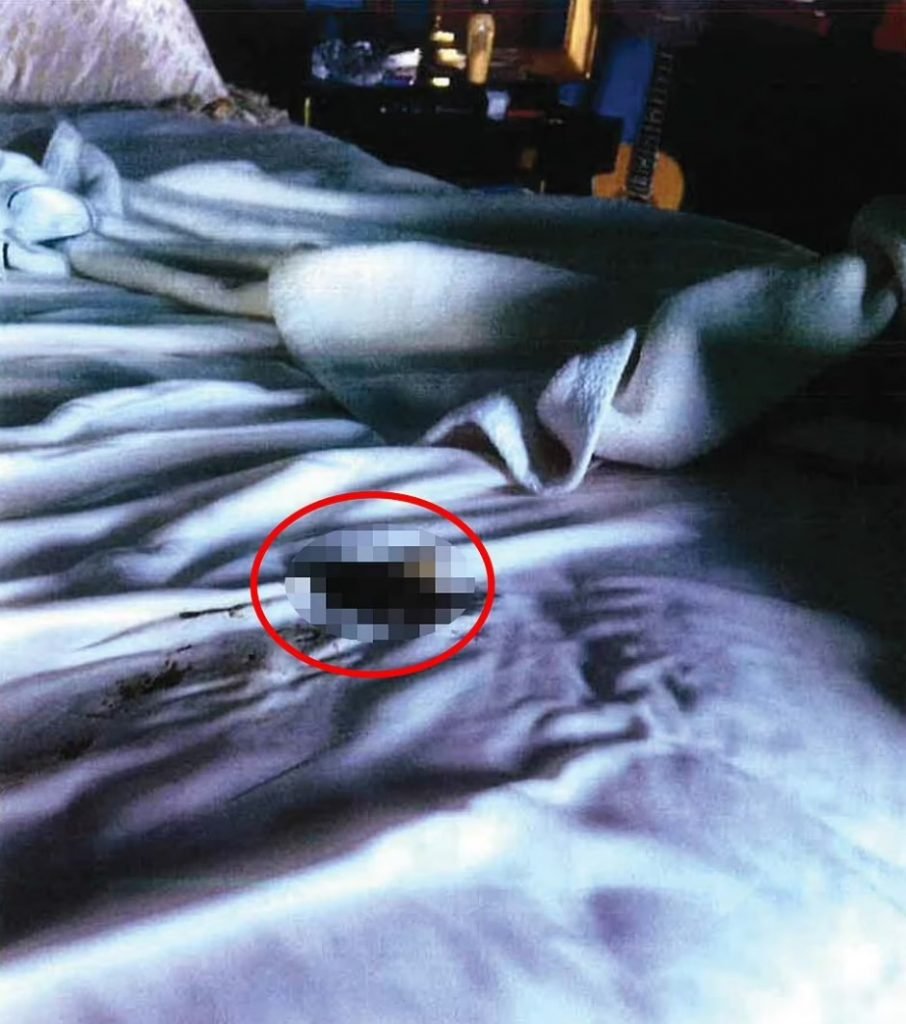 AP
"I was not in a pranking mood. My life was falling apart. I was at a crossroads in my life, and I'd just been attacked on my 30th birthday by my violent husband with whom I was in love. I don't think that's funny, period. That's disgusting."
The actress added it made no sense to do something like that because whenever she and Depp argued, he would stay at his house in another part of Los Angeles, meaning he wouldn't even have found the poop.
Getty Images
The court also witnessed as Heard changed her statement about an act of violence, saying it was 2012 and not 2013. The incident was when Depp allegedly slapped Heard repeatedly when she laughed at his 'Wino Forever' tattoo, which he changed after breaking up with Winona Ryder, his ex-girlfriend.
Heard said:
"You never forget it, that's how I remember it. It changes your life. You never forget the time someone hits you like that. I just had the date wrong."
When asked how she could forget the date, she replied:
"I am embarrassed to say I would have liked to have believed the period of time I had to fall in love with Johnny and he was sober and he wasn't violent to me lasted a lot longer than it did. I would have liked to have believed I wasn't hit so early in the relationship. I'd allowed myself to forget that the beginning of that period, 2012, before he got sober, was really violent
and chaotic as well. I'm embarrassed to say that."
Heard then described how she had to detail every instance of abuse during her nearly five-year relationship with Depp, saying she reviewed her therapists' notes, calendars, and other materials for a list of incidents that were far too long.
Heard then described how she had to detail every instance of abuse during her nearly five-year relationship with Depp, saying she reviewed her therapists' notes, calendars, and other materials for a list of incidents that were far too long.
Asked why she didn't just remember this, Heard said, "that's not how your memory or my memory works. We were together for almost five years, and it was a very violent, chaotic, at times very loving emotional relationship. As anyone can imagine there was a lot going on. Unfortunately, the violence became almost normal, especially towards the end it was just - it's hard to say that now but the violence was almost normal. Your brain does with trauma what it does; put it away best you can."
"Frankly, I was shocked to see a lot of the information presented to me through my therapist's notes." Heard said that she and Depp used to use the word 'couch' as a 'safe word,' and that's why it cropped up a lot in audio recordings.
She concluded: "Like a word like truce where you put down the proverbial guns and say truce, we're not fighting any more. Couch was supposed to be a word as a truce, I don't want to fight any more. Let's stop this." So far, Heard's attorneys have argued that she told the truth and protected her opinion as free speech under the U.S. Constitution's First Amendment. However, less than two years ago, Depp lost a libel case against the Sun, a British tabloid that labeled him a 'wife-beater.' A London High Court judge had ruled he had repeatedly assaulted Heard.
Watch The Full Video Here: