"I want this conservatorship to end. I truly believe that this conservatorship is abusive. I want to be able to get married to my boyfriend and have a baby, but the conservatorship told me I can't do that. I have an IUD (Intrauterine device) inside me to prevent me from having a baby," this is precisely the statement of Britney Spears as she begged a Los Angeles Judge to free her.

Britney Spears has begged Judge Brenda Penny to free her from a conservatorship that gave her father Jamie control over her life and $60 million fortune.
In a 25-minute appeal to Judge Brenda Penny, the 39-Year-Old added:
"I want to go to the doctor and take it out so I can have a baby, but they (the conservatorship) told me NO. I feel ganged up on and bullied and alone."
It turned out the status hearing didn't hear any petitions, but Judge Penny has revealed she will set a hearing soonest so that Britney can make a petition.
Here's a court sketch from inside the LA Superior Court, with Judge Brenda Penny presiding.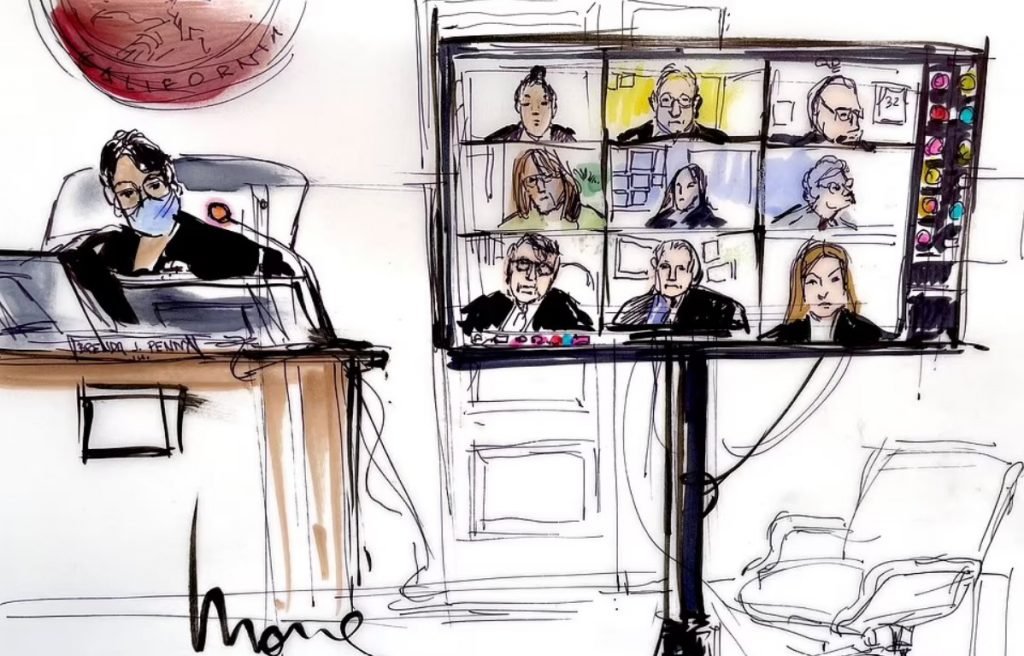 AFP Via Getty Images
In a rapid discussion by audiolink with LA Superior Court, the singer launched an attack on her dad for his actions as her co-conservator. Her voice was still girlish but was reportedly intense, emotional, and so rapid-fire that it was tough at some point to understand her words. Tripping over words, the pop star couldn't just wait to let out her frustration over the conservatorship that has enslaved her for 13years.
Britney Spears, pictured with her father Jamie, haven't spoken to each other since August.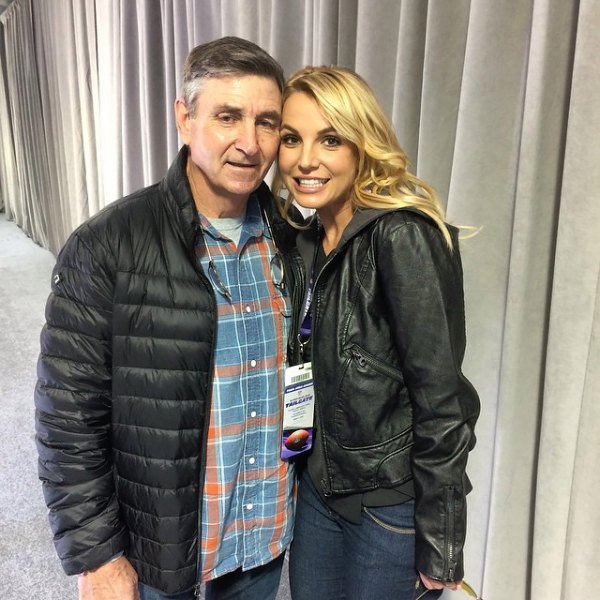 britneyspears -Via
She continued:
"He made me feel like death, with the depth of what he did to me. I want to end this conservatorship. I don't want to be evaluated. I have had enough. I don't want to be in this stupid conservatorship anymore. It's embarrassing and humiliating. I'm not lying. I just want my life back. It's been 13years, and it's enough. I am done."
Ahead of the hearing, Britney had been spotted leaving Ventura County Sheriffs Office
Coleman-Rayner
Dozens of fans and supporters turned up outside the Superior court chanting Free Britney and waving placards that read: "We Love You Britney" and "Justice for Britney," among others. However, exclusive photos obtained by DailyMail showed that Britney wasn't alone. She was spotted with boyfriend Sam Asghari, 27, in the passenger seat and a bodyguard in the back.
Fans of the singer, who were concerned about her wellbeing, appeared outside the courthouse in LA on Wednesday.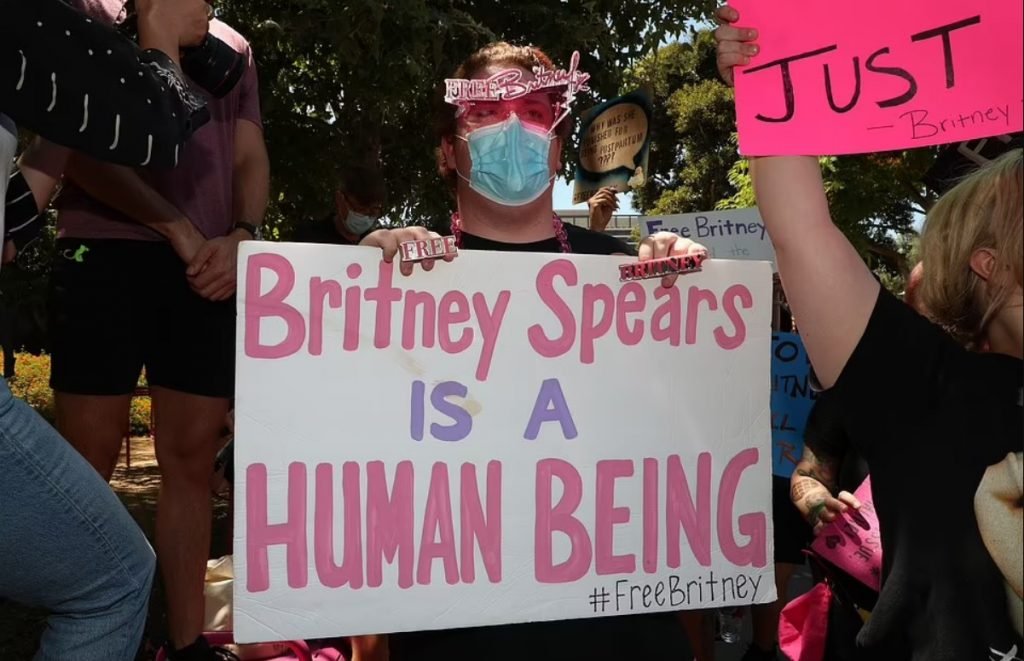 Chelsea Lauren/REX
APEX/MEGA
Getty Images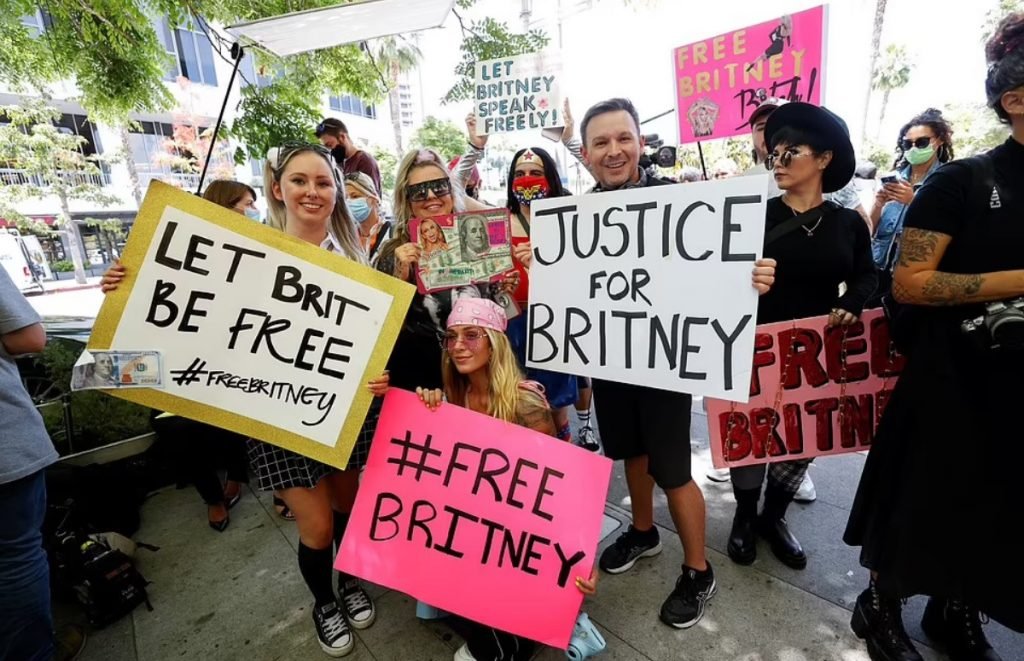 REUTERS
Britney Spears was pictured driving with her boyfriend Sam Asghari, 27, after the conservatorship hearing.
Coleman Rayner
Taking the matter to heart, Sam – Iranian personal trainer and actor whom she starred in her 2016 video of song Slumber Party has also shared a photo on Instagram. It showed him in a T-shirt that reads: "Free Britney." Before now, Sam had been quite outspoken against Britney's dad and had even dubbed him a d***.
Showing his support, Sam Asghari wore a 'Free Britney' T-shirt on Instagram shortly after the hearing.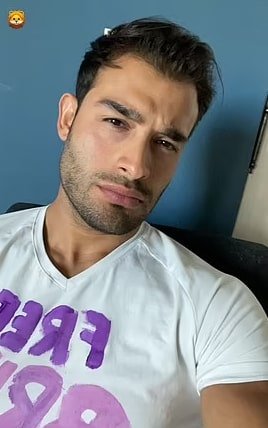 samasghari -Via
It's known that details of Britney's mental health have never been disclosed. The singer had also shared that she had lied when she told people while she was in the cognitive treatment facility three years ago that she was happy. "I am not happy. I can't sleep. I am so angry; it's insane. I'm scared by people. I don't trust people." Britney has claimed. So far, her father's lawyer, Vivian Thoreen, has insisted that Jamie is only interested in helping his internationally famous daughter and nothing else.
Over time, Sam had been quite outspoken against Britney's dad and had even dubbed him a d***.