The sentence for Brittney Griner's crime of bringing cannabis to the borders of Russia has been announced. The WNBA star is to serve in the Russian prison for nine years after she pleaded guilty to carrying a pen vape with a substance considered illegal in the country.
For 10 days, she and her legal team have the chance to appeal the sentence since similar crimes typically only get six years.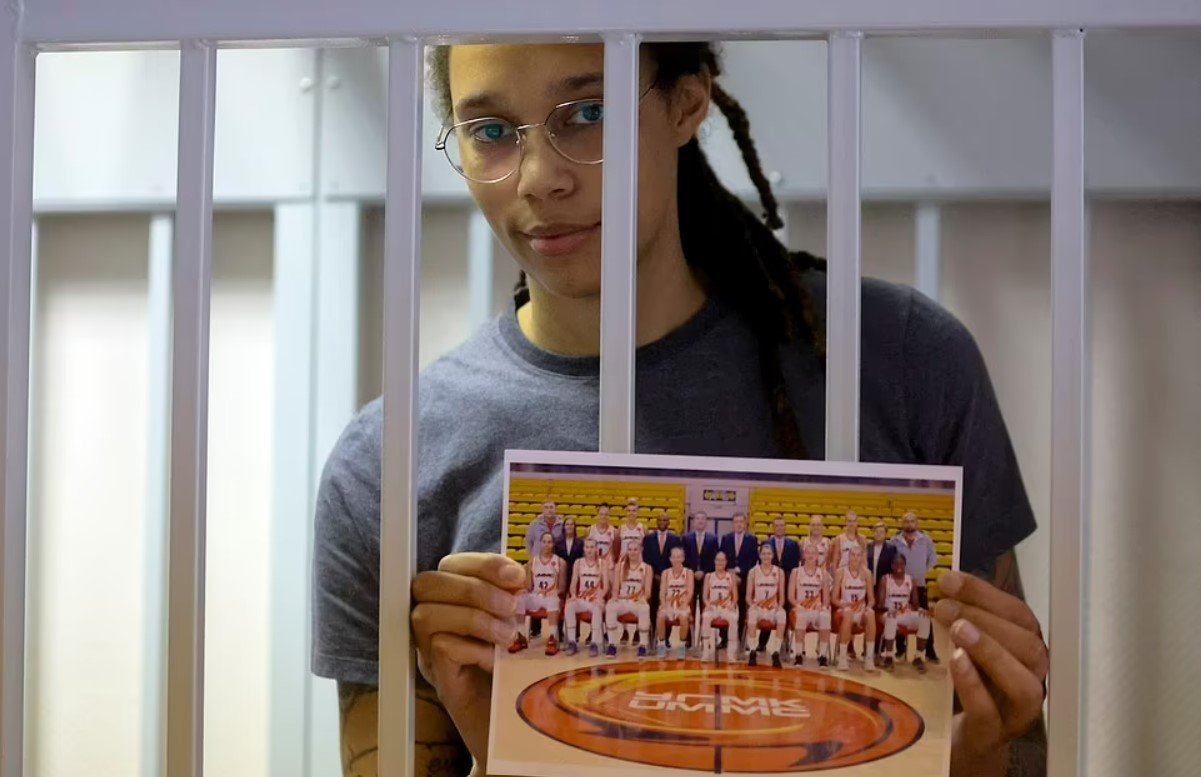 EPA
President Biden slammed Russia's justice system, calling out the country for Griner, who was "wrongfully detained." On the other hand, Griner had pleaded guilty and said what happened was an "honest mistake" because she was packing in a hurry.
Biden shared a statement after the sentence was announced, "Russia is wrongfully detaining Brittney. It's unacceptable, and I call on Russia to release her immediately so she can be with her wife, loved ones, friends, and teammates."
EPA
Reuters
Rumors had it that negotiations between the two countries were underway. The US wants Griney and Paul Whelan, another American arrested for espionage, home. In exchange, they will release arms dealer Viktor Bout.
EPA
The case has been dubbed a "miscarriage of justice' by the Charge d'Affaires of the US embassy in Russia, Elizabeth Rood. John Kirby from the US National Security Council Director for Strategic Communications shared the same sentiment as Biden when speaking to CNBC.
"This sentence, this trial just reaffirms what we have been saying all along: Brittney has been wrongfully detained, and she needs to be immediately released by Russian authorities so she can be home with her wife, her teammates, and her friends and family and the President is going to stay 100% committed to achieving that outcome."
Viktor Bout, an arms dealer, was arrested in the US in 2010.
Reuters
TASS,
"Today's verdict and sentence, while inevitable, is disappointing. The unjust decision today is what it is, unjust. It is a terrible blow," said Terri Carmichael Jackson, WNBPA Executive Director.
Getty Images
But others however, have questioned and even blamed Griner for what happened as what she did was considered illegal in Russia.
Trump said, "She went in there loaded up with drugs, into a hostile territory and they are very vigilant with drugs. They don't like drugs. And she got caught. And now we're supposed to get her out for an absolute killer? One of the biggest arms dealers in the world. Killed many people, many Americans, and he's going to get a free card and we're going to get her out."
"She knew... you don't go in there loaded up with drugs. She admitted it. It certainly doesn't seem like a very good trade. He is one of the worst in the world and he is going to be given his freedom because a potentially spoiled person goes into Russia loaded up with drugs."
Griner has also since expressed regrets for what happened. She attempted to appeal in court and said, "Russia became my second home. I remember vividly coming out of the gym and all the little girls coming out and waiting on me. That's what kept making me come back here."
"I want to apologize to my teammates, my club and the city for my mistake that I made and the embarrassment that I brought. I want to also apologize to my parents, my siblings, Phoenix Mercury, the amazing women of the WNBA and my amazing spouse back at home. I never meant to hurt anybody, I never meant to put in jeopardy the Russian population, I never meant to break any laws."
"I made an honest mistake and I hope that your ruling doesn't end my life. I know everybody keeps talking about political pawn and politics...but I hope that it's far from this courtroom. I had no intent on breaking Russian law. I did not conspire or plan to commit this crime."
"I hope you can take into account all the documents, the character lists that have been sent in on my behalf. This is my second home. All I wanted to do was win championships and make them proud."
She denied purposely carrying the drugs there and said they ended up in her bag because she was packing hastily. She said, "I still don't understand how they ended up in my bag."
She's prescribed marijuana for medical purposes: as pain relievers from chronic injuries.