Every country has its own set of rules and regulations. These rules are mandatory to be followed across the country and Japan is one of the most developed and disciplined nations in the world. After Hiroshima and Nagasaki nuclear weapons attack the country suffered a huge loss.
The effects were inherited by the next generation, but the country bounced back with a lot of vigor and positive zeal. And today we see the results the country is a leading example for all the countries. Everything about this country is just perfect!

#1 Even if you lose something, you will find it exactly where you lost it
#1.1 The most important thing you should remember in Japan is the "no-trouble" principle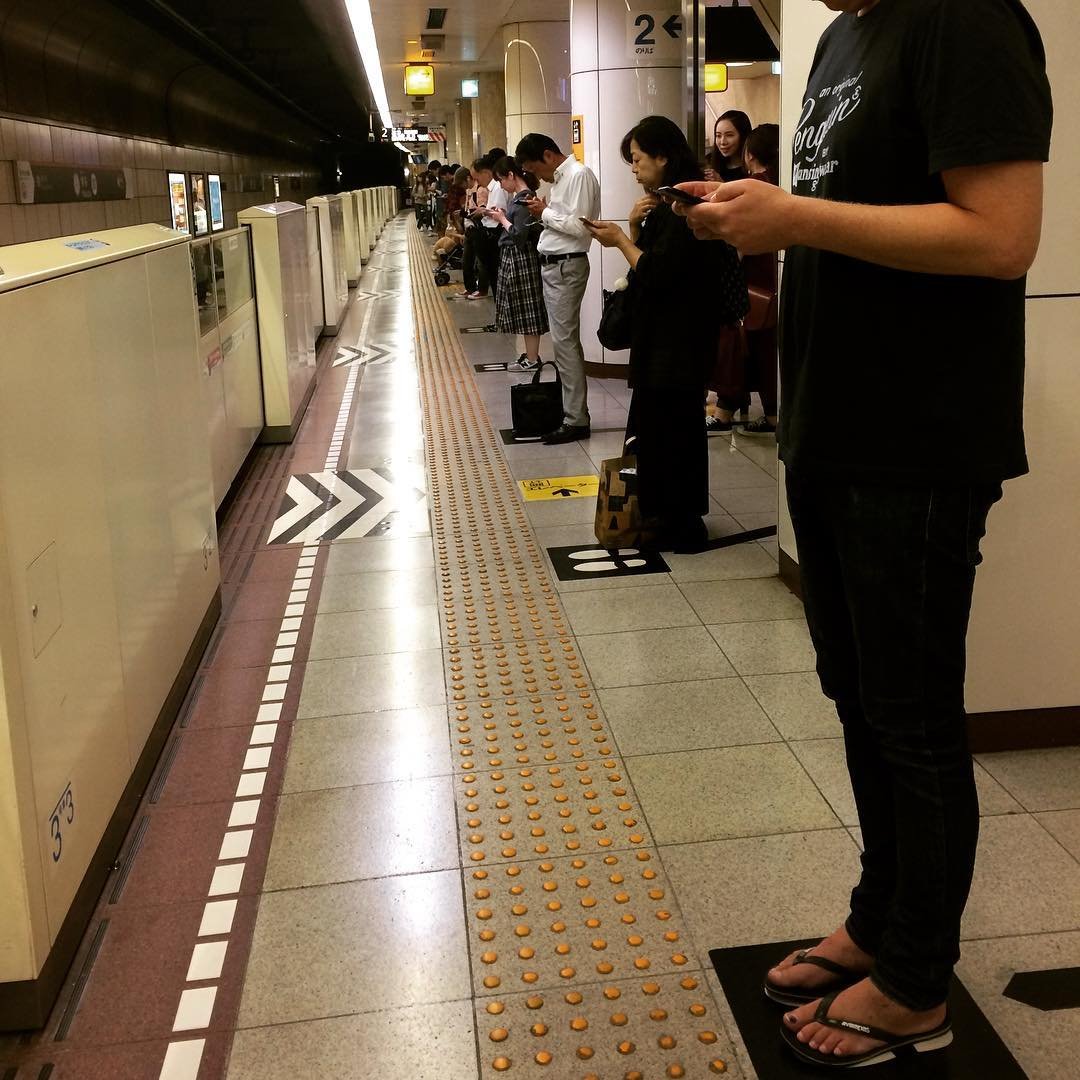 Instagram -Via
#1.2 Capsule hotels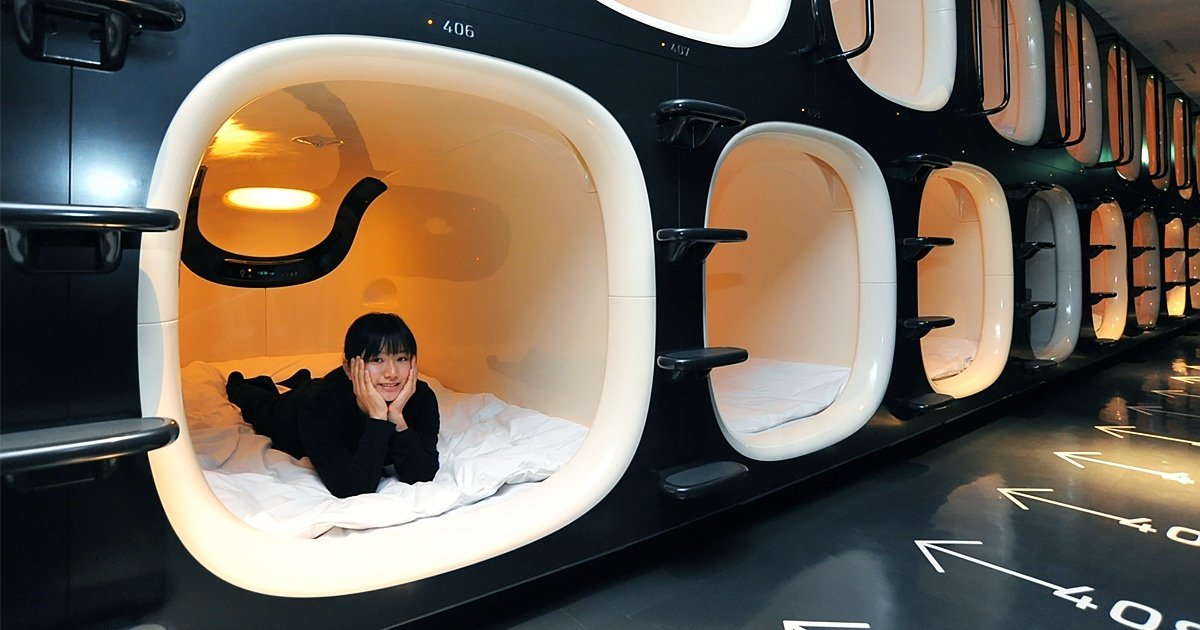 imgur -Via
As you probably know, regular hotels in Japan are extremely expensive and staying in a hostel room with people you don't know is not for everyone. So, unless you are claustrophobic, there is a way out — capsule hotels. They are relatively cheap but still private enough. And they look super-futuristic!
#1.3 In every neighborhood, there are 24/7 police stations called KOBAN where any tourist can get help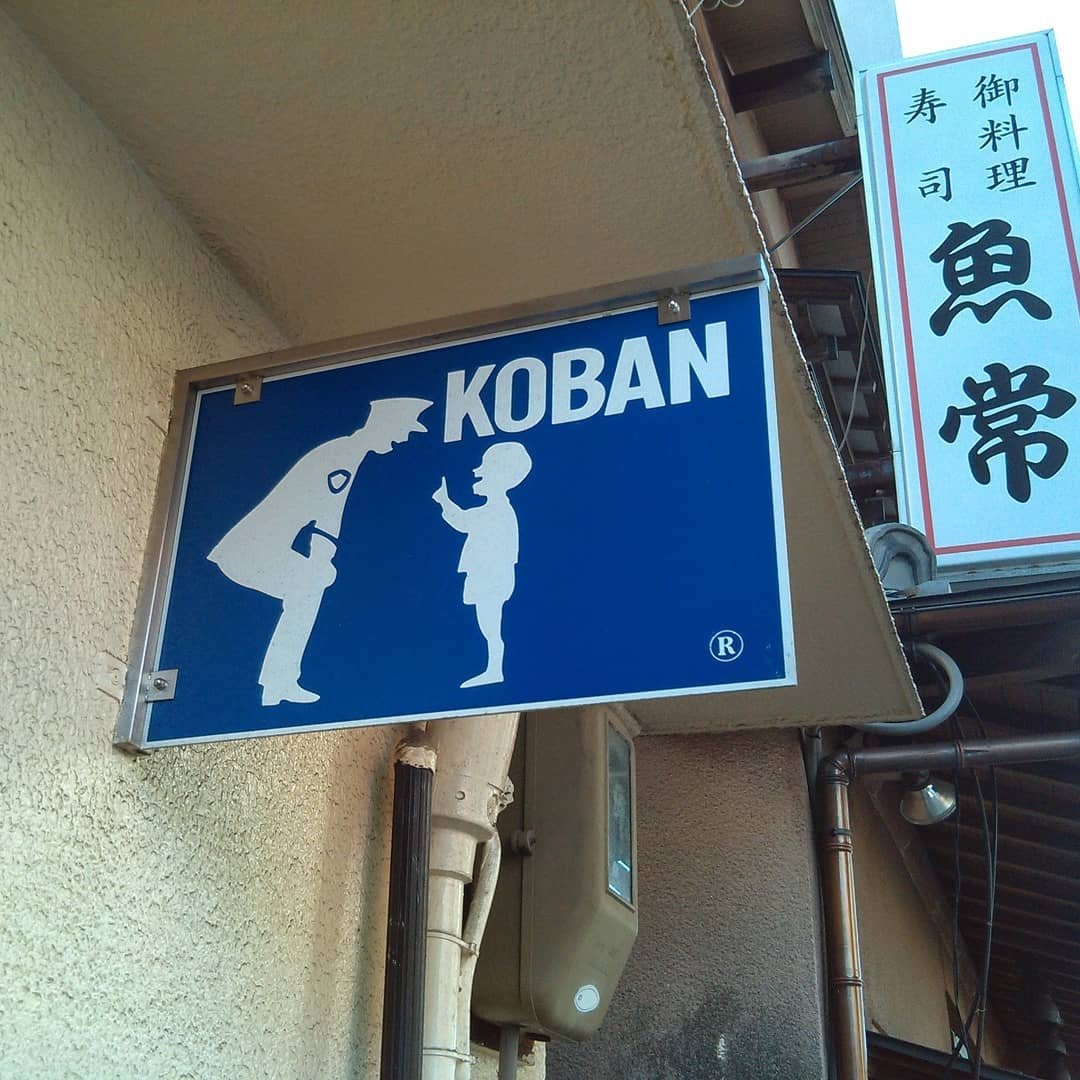 instagram -Via
More than 100 years ago in Tokyo, and then in the rest of Japan, a system of police stations was created called KOBAN. Since 1990, this word has been written in capital letters —
KOBAN
. The responsibilities of these policemen go far beyond keeping things in order.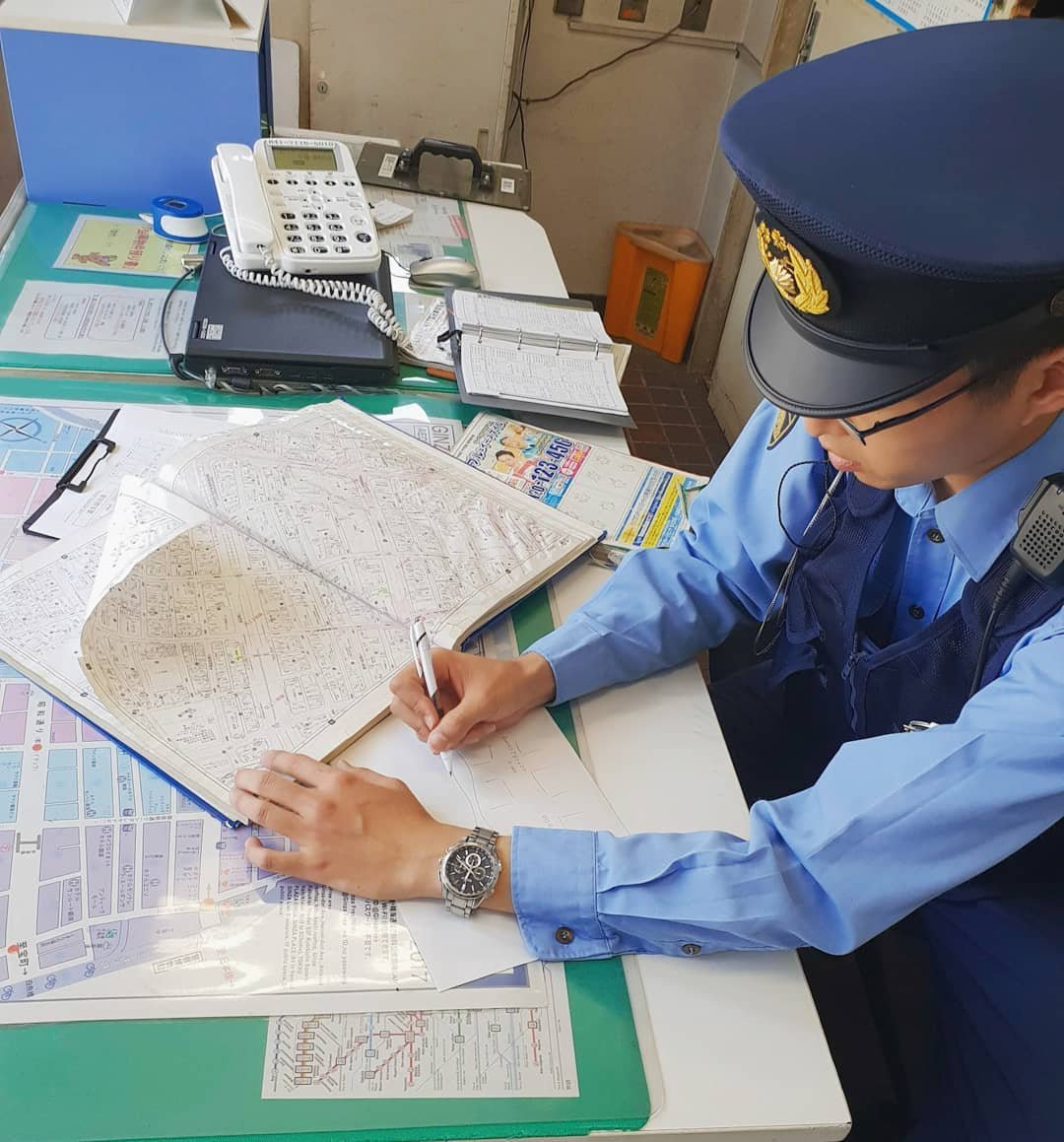 instagram -Via
Aside from preventing crime, the policemen also help people looking for certain places and transport those who are drunk back to their homes. They also return lost things and papers because typically, Japanese people don't like to take anything that doesn't belong to them. That's why many people bring whatever they find to the nearest KOBAN.
#2 The toilets have a button that plays white noise so people can poop with peace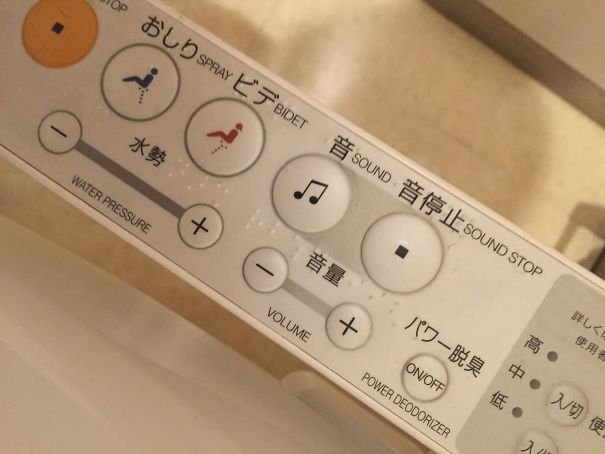 #2.1 A lamp in a Japanese hotel room that lights up half and half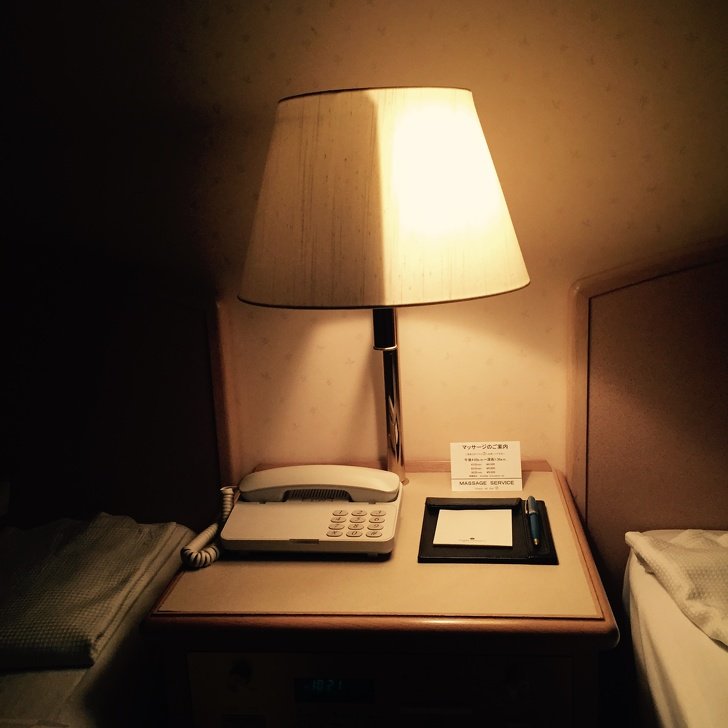 #3 The drainages are so clean that you will see fishes in there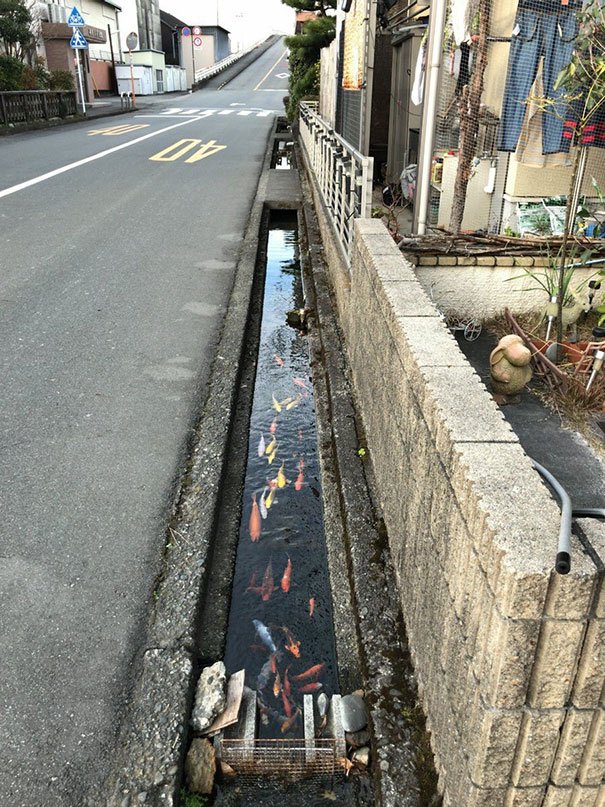 #4 Train passengers and railway staff push a train car in their effort to rescue a woman who fell and got stuck between the car and the platform while getting off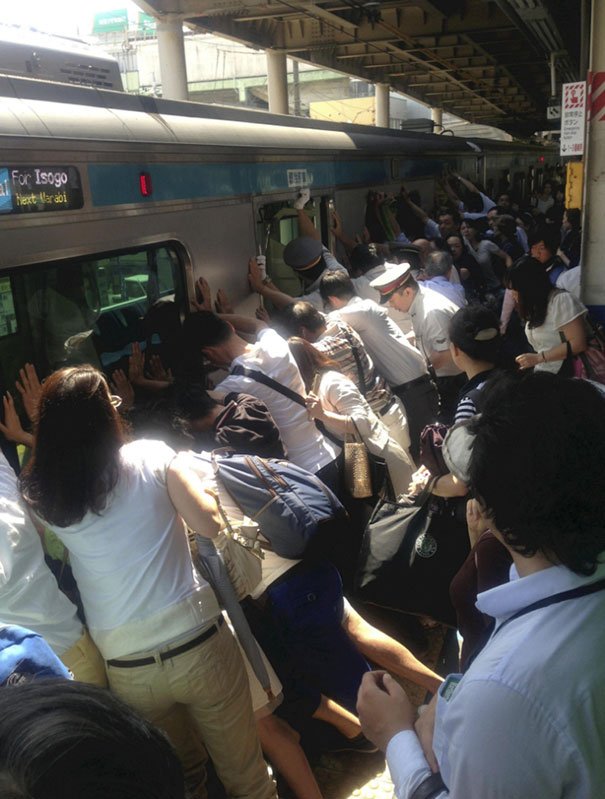 #5 This is how people obey the rules in Japan
#6 You can rotate the seat in any direction you want in the trains
#6.1 Designated smoking rooms on Japanese trains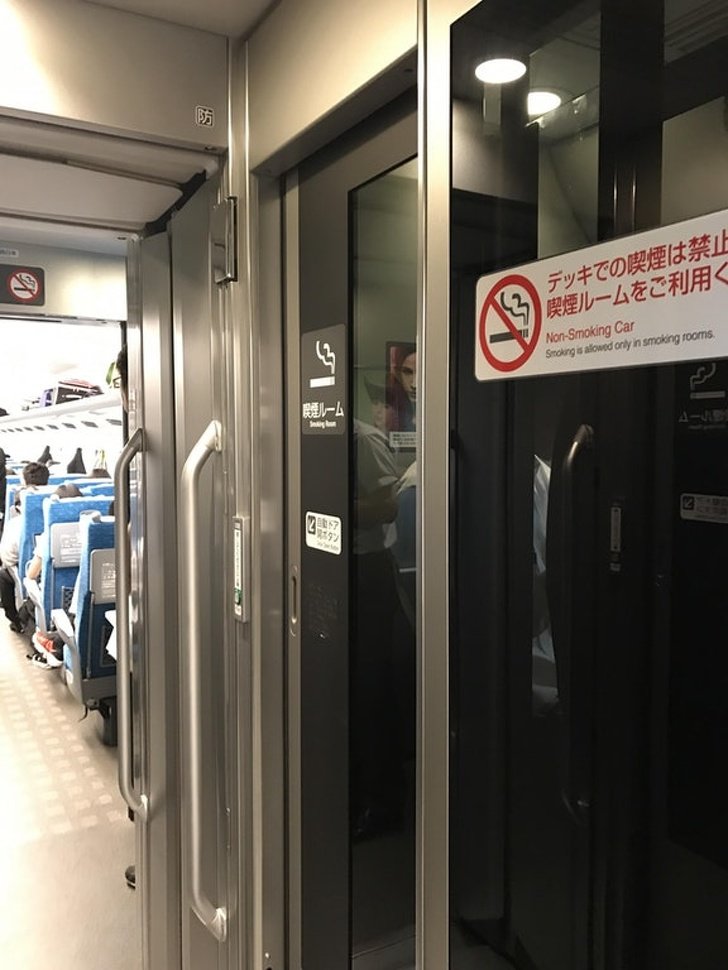 #7 The umbrella lockers in Japan
#8 The toilet has a system of occupied/vacant toilets information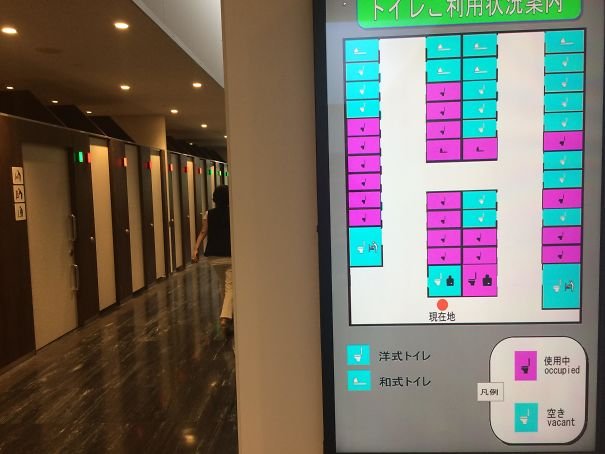 #9 Expectations Meet Reality In Japan
#10 The pack of chewing gum comes with pieces of paper inside for you to spit the gum into when you're done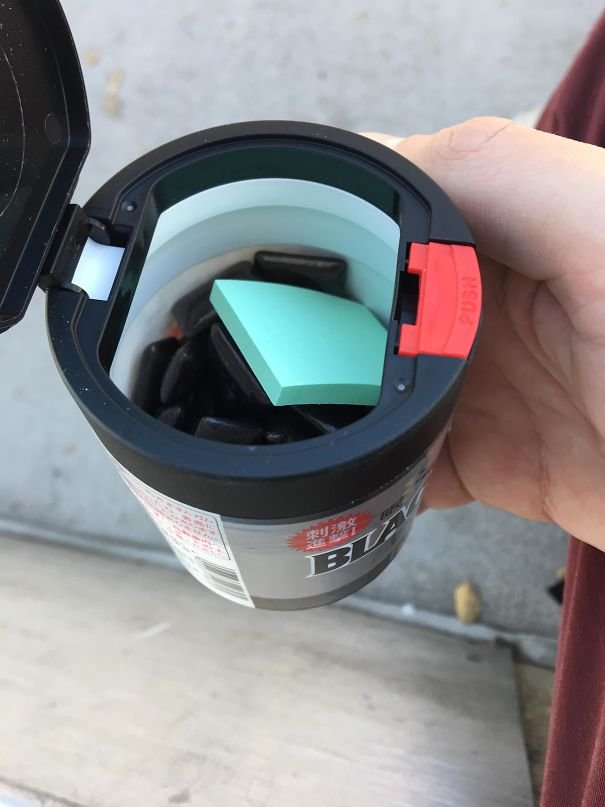 #11 This Japanese taxi has a button to request slower speeds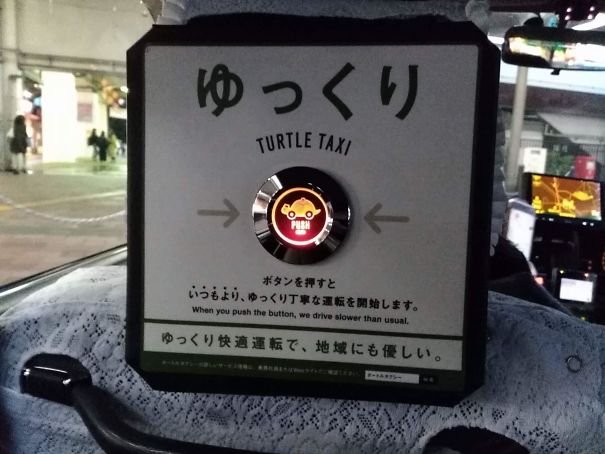 #12 You have to use different slippers while using the loo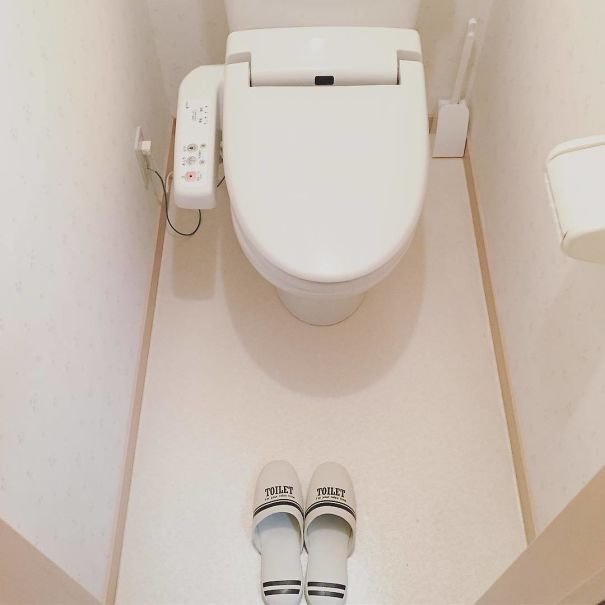 #13 This hospital keeps glasses for patients with different prescriptions for filling out forms
#14 In Costco in Japan lines up their carts nicely at the food court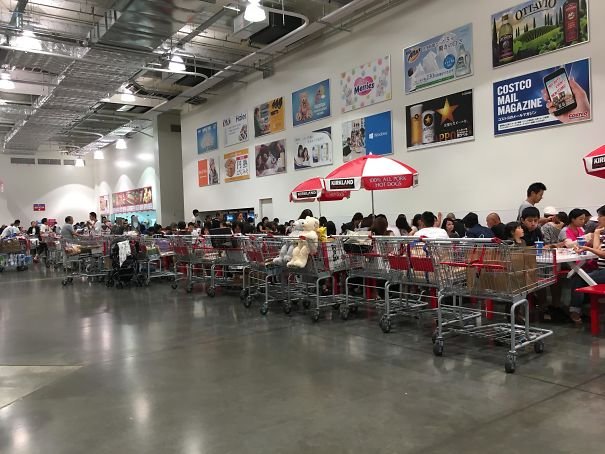 #15 The elevators in the office building have an umbrella sign that lights up if it's raining outside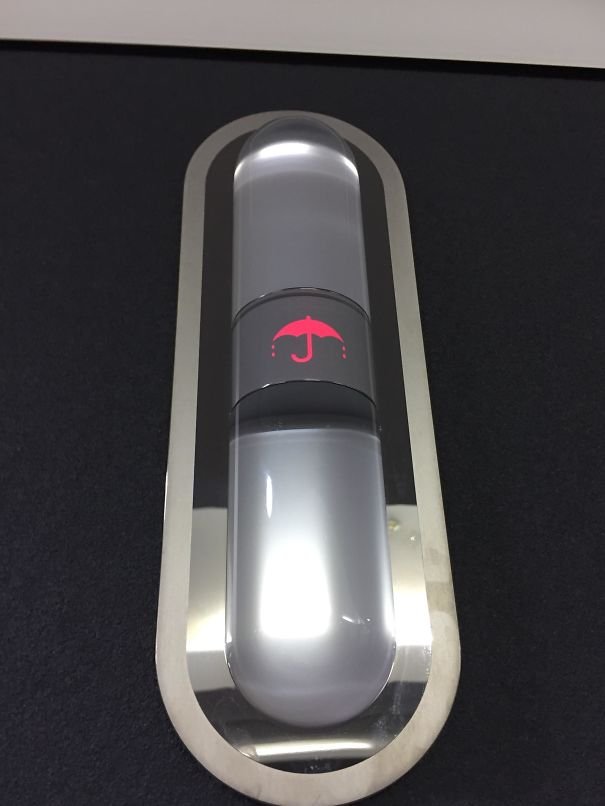 #16 Fitting Room instructions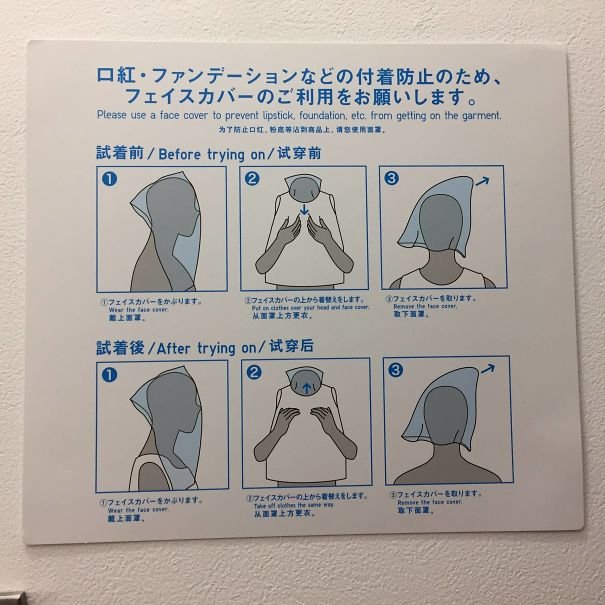 #17 Vending machine in Japan selling farm fresh eggs
#18 Toothpick at a mall in Japan had a mint coated tip
#19 They produce square watermelon so that it fits easily in the refrigerator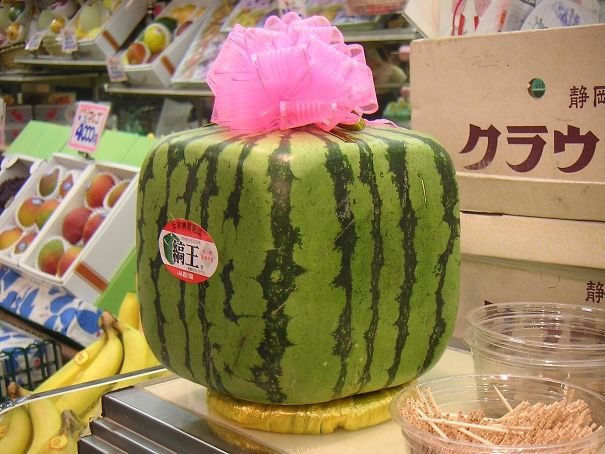 #20 The handrail in Japan
#21 People in Japan reverse parks
#22 Toreiyu Tsubasa train have With footbaths so you can enjoy a relaxing trip
#23 Children's seat on the Fujikyu Railway Line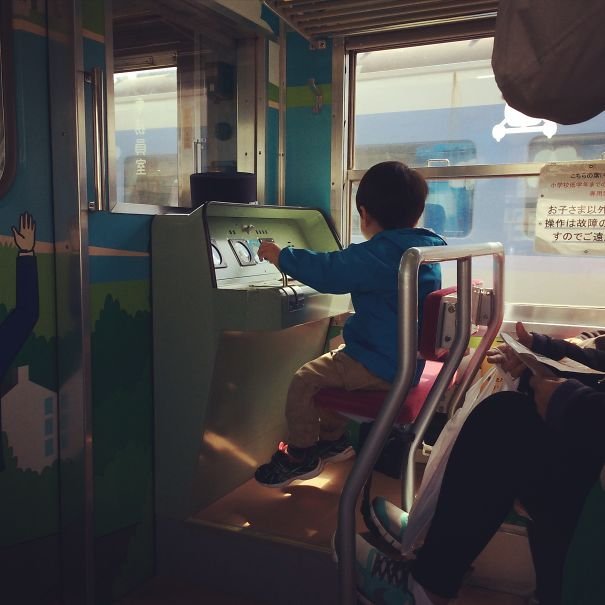 #24 A Japanese rail company has apologized after one of its trains departed 20 seconds early!