Kailia Posey was found dead after she'd just celebrated her sweet 16th birthday. The 'Toddlers & Tiaras' child celebrity's body was found lifeless in her car located at Birch Bay State Park. Just a few days earlier, she was seen smiling at the prom with her friends with her mom acting as their photographer that day.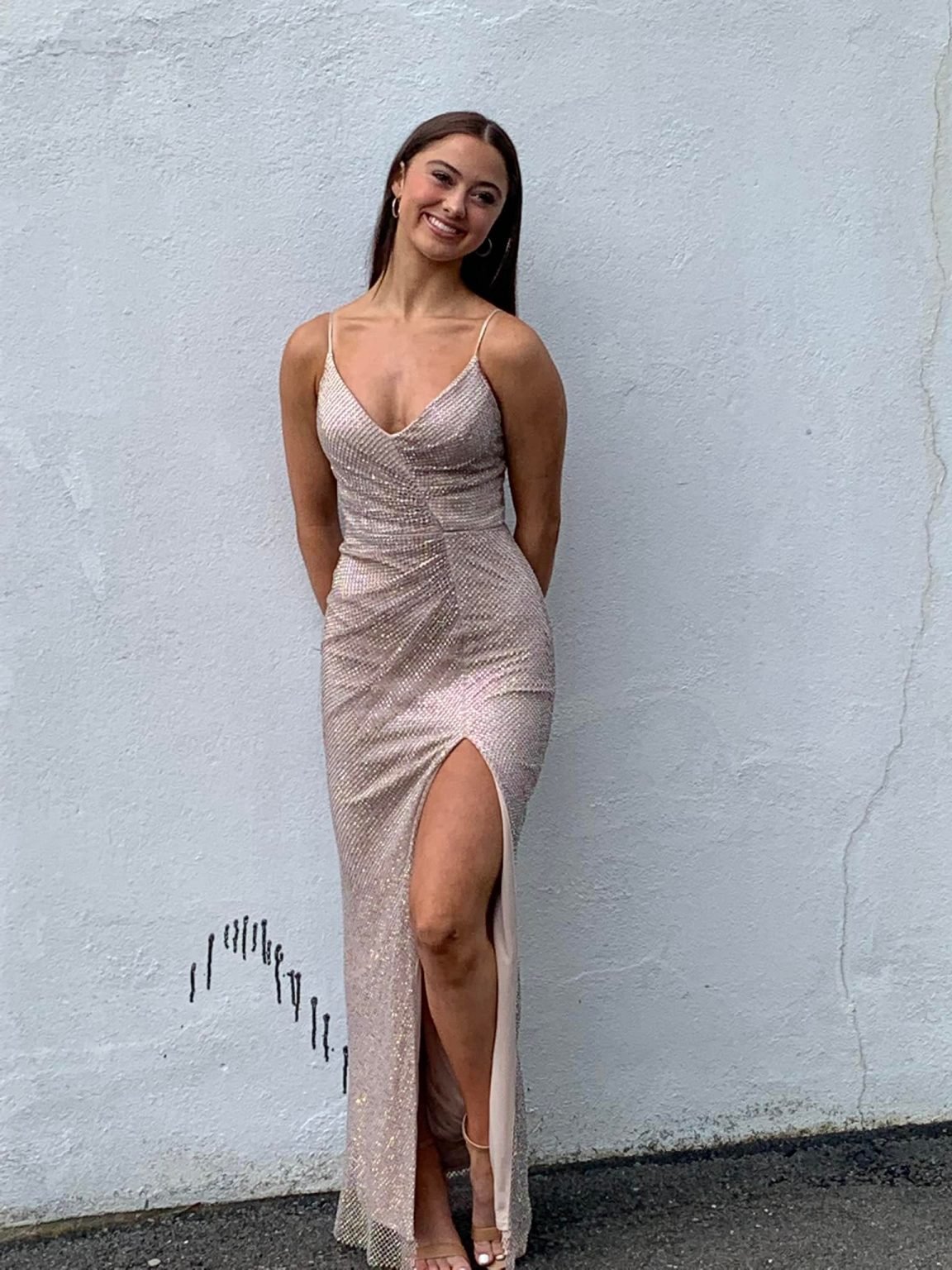 Marcy Posey Gatterman -Via
The Whatcom County Sheriff's Office has announced the cause of death of the girl was asphyxia from ligature hanging.
However, the autopsy and toxicology reports will remain confidential per the family's request. The Whatcom County Sheriff's Office explains that the information is "not of legitimate concern to the public."
The child star's biggest moment was when this short grinning clip of hers became a widely used meme. The infectious smile was such a major cultural impact.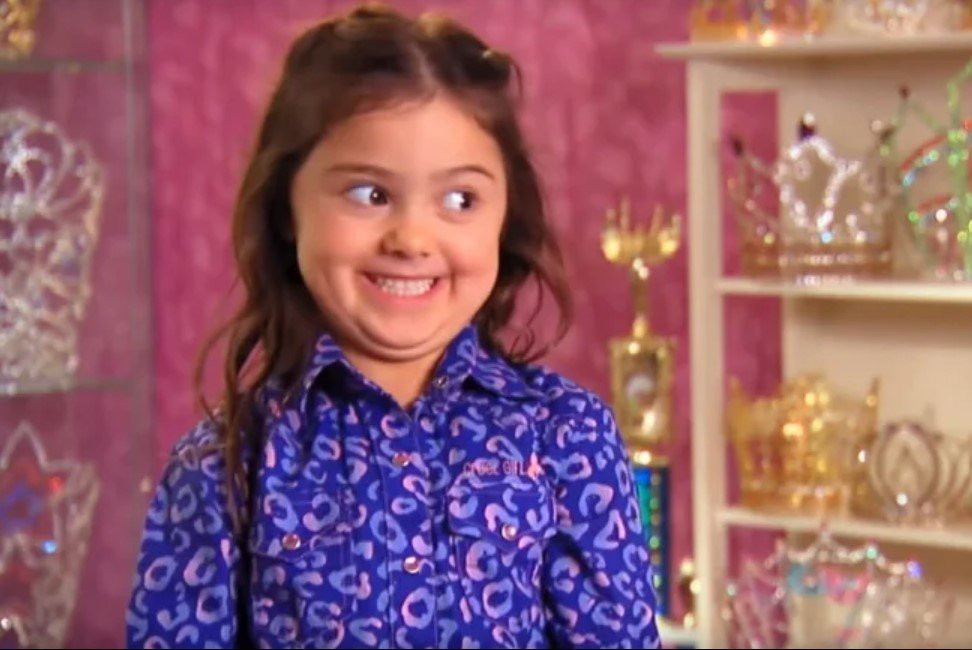 She participated in the TLC kiddie beauty pageant show 'Toddlers & Tiaras' which aired for seven seasons from 2009 to 2013. Kailia was five years old and she started competing in beauty pageants when she was three years old.
Even just a few months ago, one can find her participating in the Miss Washington Teen USA.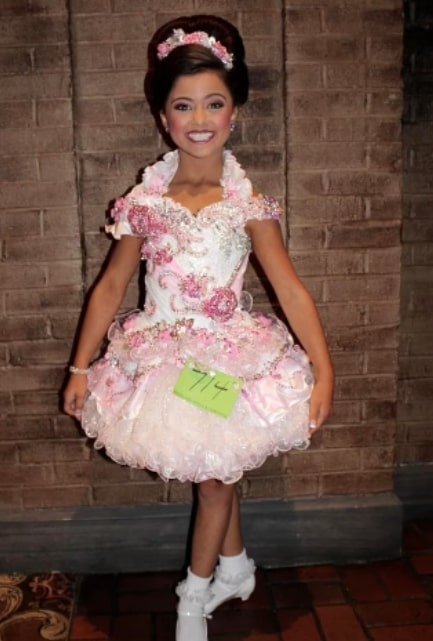 The family confirmed her death to be in the manner of suicide and requested respect for privacy from the public.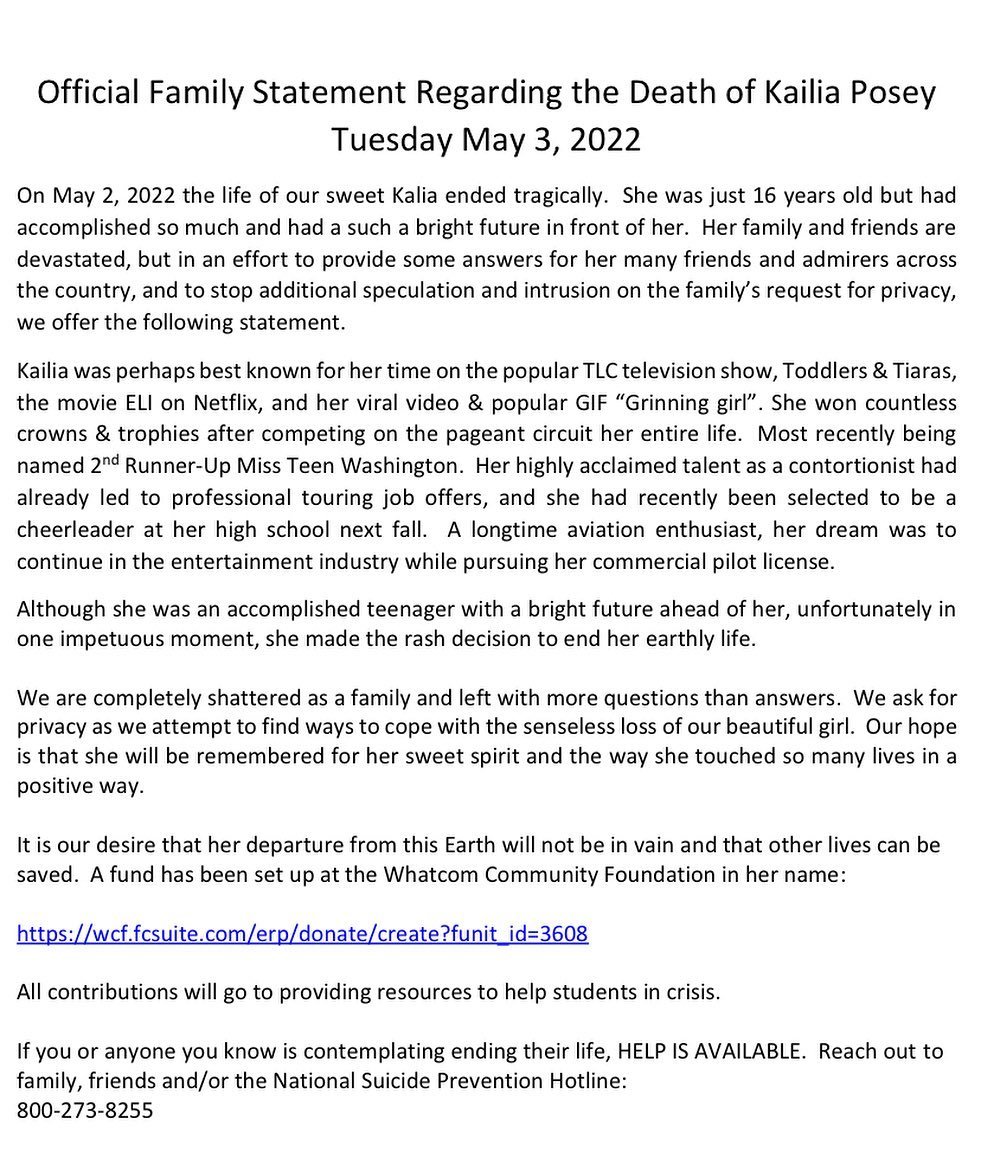 Steve Gatterman -Via
Shortly after her death, one of her friends was interviewed by Page Six and shared, "We knew she was struggling with a few things, and we all did everything we could to encourage her and help."
"We didn't know what was going on."

Kailia, pictured with her mother, had an amazing record of participating in many competitions and performances.
She's performed with Cirque du Soleil and appeared to be passionate about contortionism that "led to professional touring job offers." Her family added in their statement that she's also earned a place in the cheerleading team for next fall and is also a longtime aviation enthusiast.
"Her dream was to continue in the entertainment industry while pursuing her commercial pilot license," shared the family.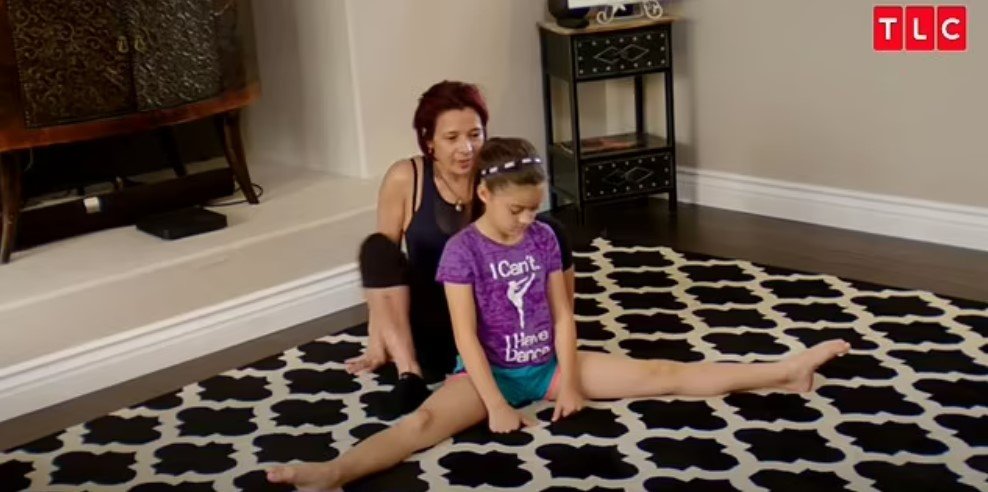 She's also played a role in 2019 Netflix's horror flick 'Eli' alongside 'Stranger Things' actress Sadie Sink.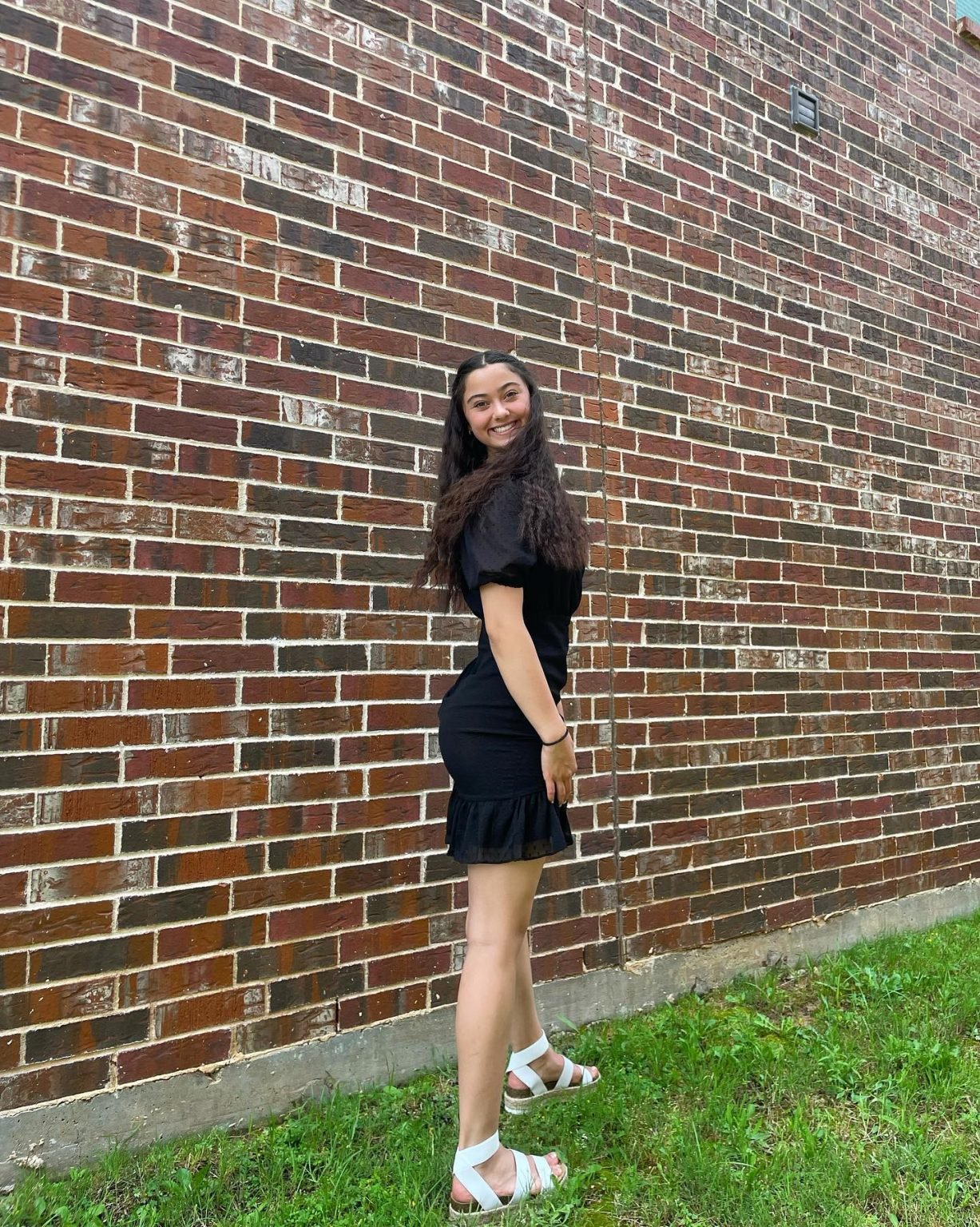 kailiaposey -Via
Yet, her family had to sadly announce, "Although she was an accomplished teenager with a bright future ahead of her, unfortunately in one impetuous moment, she made the rash decision to end her earthly life."
Her family has set up Teen Crisis Intervention Fund in Kailia's name to help other students who are going through similar struggles as her.