Billie Eilish's style's switched up in the past months! Since March, the Lost Cause songstress has been sporting a shaggy bleached blonde and even became comfortable wearing form-fitting clothing after gracing the cover of Vogue in July. The seven-time Grammy Award-winner shortly took a drastic turn, posting more revealing photographs of herself to Instagram.

Billie Eilish, who wore an Oscar de la Renta gown to the 2021 Met Galar, has revealed she lost 100,000 Instagram followers after transitioning away from the signature baggy clothes.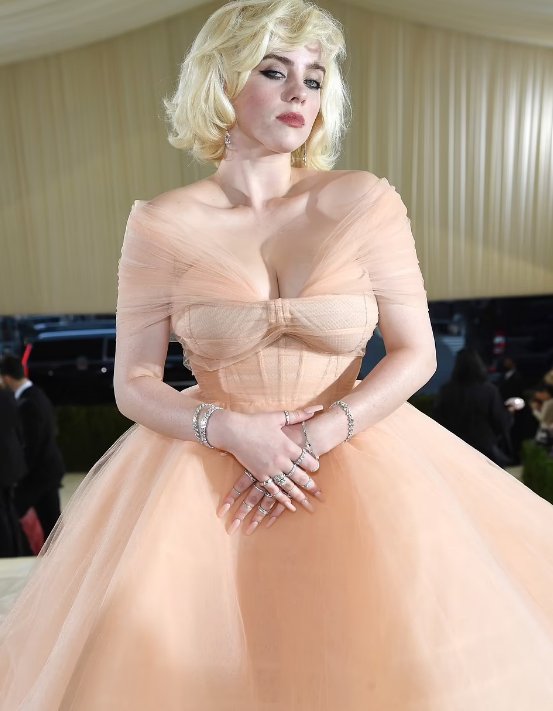 Getty Images / Instagram
It turned out that not everyone supports Eilish's experimentation, and in a recent interview, the 19-Year-Old has shared how the internet reacted to one of her recent posts. While her Vogue front cover was the fastest Instagram post to hit a million likes at that time, Eilish revealed she lost
100,000 Followers
after sharing a new look as people are scared of big boobs.
Billie also explained how it feels to have all her outfit choices scrutinized.
billieeilish -Via
"People hold on to these memories and have an attachment. But it's very dehumanizing. I lost 100,000 followers just because of the b**bs. People are scared of big b**bs."
Eilish said while speaking to
Elle
. She explained how she's constantly scrutinized for how she chooses to dress.
"People hold on to these memories and have an attachment. But it's very dehumanizing."
billieeilish
Eilish added:
"The other day, I decided to wear a tank top. It wasn't even a provocative shirt. But I know people are going to say, Holy f***, she is dressing sexy and trying to make a statement. And I'm like, 'No, I'm not. It's 500 degrees, and I just want to wear a tank top."
This isn't the first time the songstress hits back at body shamers who try to criticize what she wears.
Billie referred to this post, in which she shared a photo of her wearing a corset with a lace bra, saying, "I lost 100,000 followers, just because of the boobs,"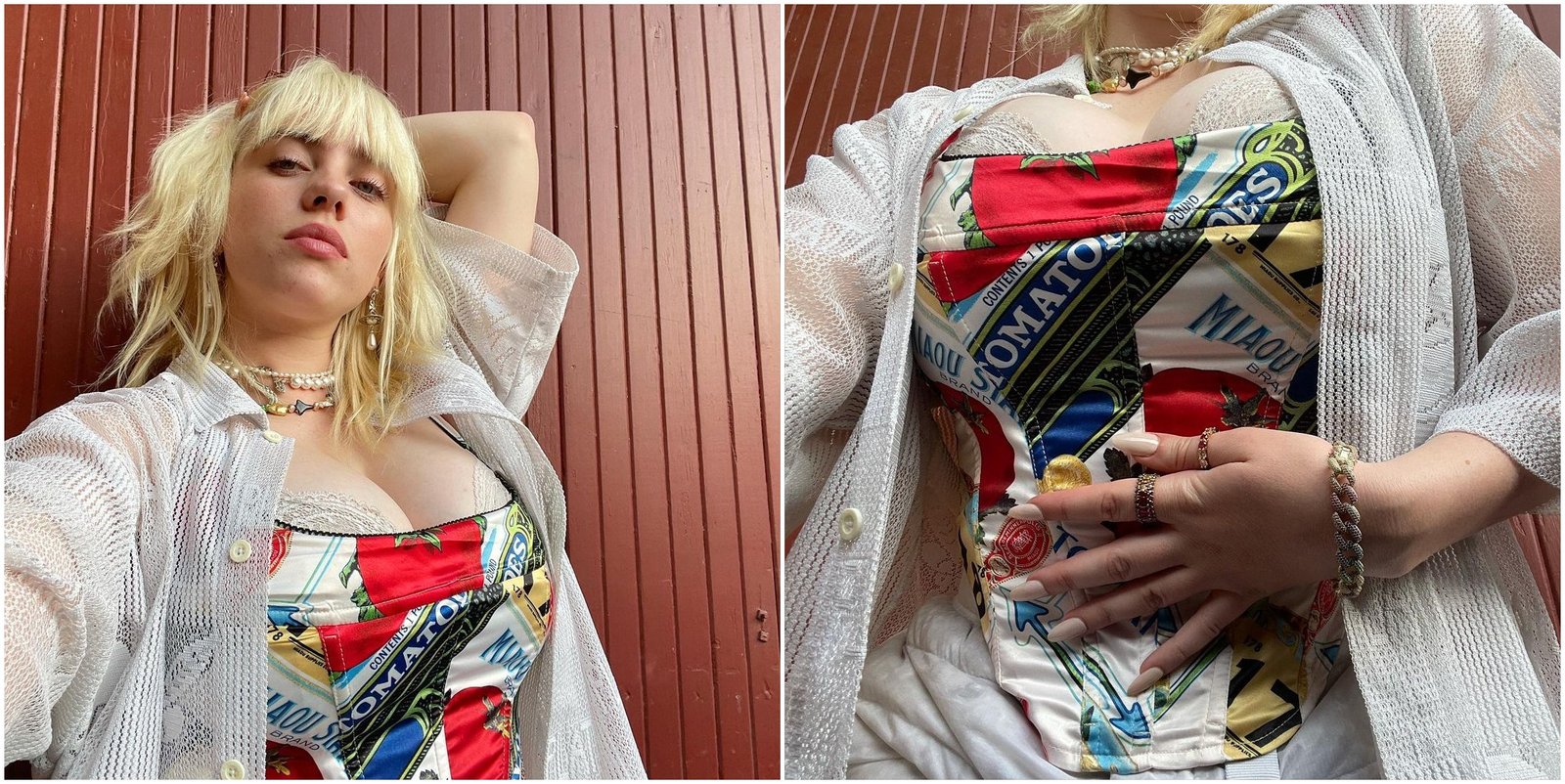 billieeilish -Via
When she donned a corset and a Burberry trench coat, Eilish, in an interview with
British Vogue
, pointed out she and other women could be harshly judged for how they choose to dress.
"If you're about body positivity, why would you wear a corset? Why wouldn't you show your actual body? My thing is that I can do whatever I want. It's all about what makes me feel good. If you want to get surgery, go get surgery."
Eilish had said in July.