Twenty-three years later, you but can imagine how your favorite Harry Potter characters have grown. The month of September marks the official date of Harry Potter and the Deathly Hallows. And as audiences now find themselves older, we decided to celebrate the milestone by taking a closer look at the Wizarding universe. Times do fly! Daniel Radcliffe and more Harry Potter stars are all grown up.
Some of their acting careers have taken off after the series, while a few are still trying to figure it out. Well, one thing is unarguable, the eight-film series between 2001 and 2011 has incredibly transformed their lives forever. Without any further ado, here's what the main child actors looked like when they were initially introduced in the Harry Potter series and what they're doing at the moment. Enjoy!
Rupert Grint As Ron Weasley.
1492 Pictures/Entertainment Pictures via ZUMA Press, ANGELA WEISS/AFP via Getty Images
Grint, the redhead from Essex, had played Harry's best mate. Following the movie series, he was part of the Olympic Torch relay before the London Olympics in 2012. Likewise, Grint has acted primarily in British productions, notably The ABC Murders on BBC One and the Sky One Dark comedy titled Sick Note. Other of his movies have included French Comedy Moonwalkers and CBGB. However, in May 2020, Grint and longtime GF Georgia Groome welcomed their first daughter named Wednesday G. Grint.
Harry Melling As Dudley Dursely.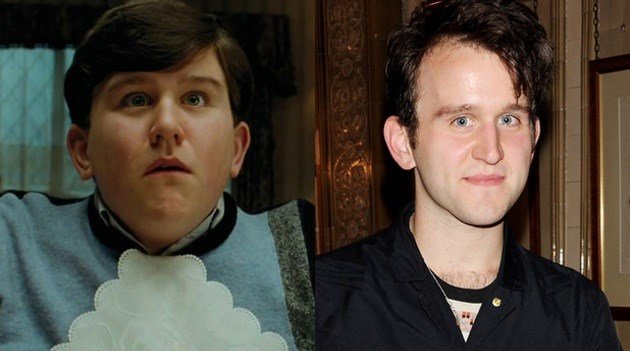 Warner Bros.,John Phillips/Getty Images for BF
Mid-franchise, Melling was able to say on as Harry's portly spoiled cousin by wearing prosthetics. Now somewhat unrecognizable from that day, the actor has worked frequently on screen and had roles in the HBO series His Dark Materials, The Lost City of Z, The Ballad of Buster Scruggs, and the Coen brothers.' Melling recently reteamed with Joel Coen to play in The Tragedy of Macbeth, with Denzel Washington and Frances McDormand.
Jason Isaacs As Lucius Malfoy.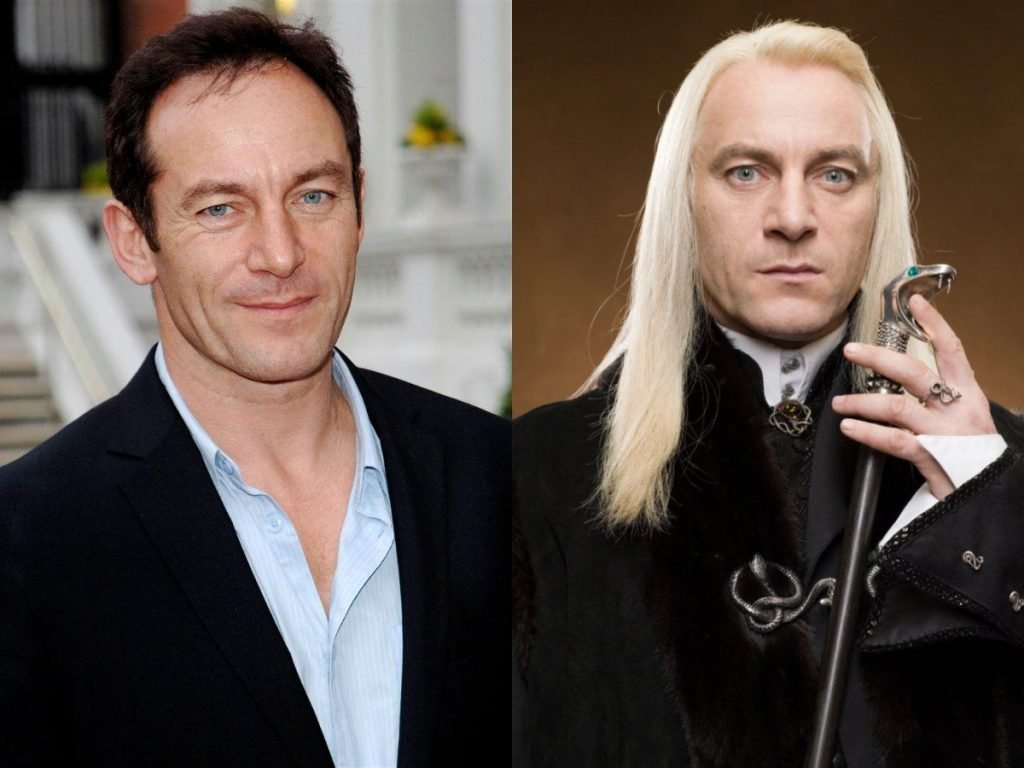 You will agree that Jason Isaacs is a one-dimensional actor. And apart from playing Draco Malfoy's father, Isaacs is well-recognized for roles in 2003 Peter Pan, 2014 Fury, and in The Patriot (2000). In 2018, Isaacs featured in a film adaption of A.s Byatt's Medusa's Ankles, directed by Bonnie Wright, a Harry Potter co-star.
Tom Felton As Draco Malfoy.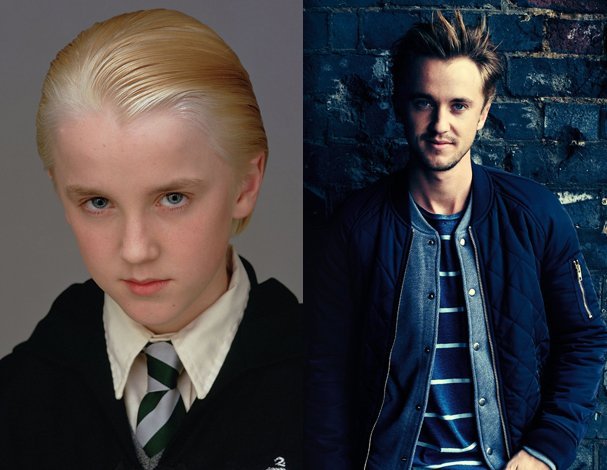 Fox/Entertainment Pictures/ZUMAPRESS.com, David M. Benett/Dave Benett/Getty Images for Gentleman's Journal
In the summer of 2011, the infamous Draco Malfoy featured in Rise of the Planet of the Apes but has been in more petite CGI-heavy movies, including Belle and A United Kingdom. More recently, Felton starred in Origin, a YouTube Premium Sci-fi drama, and the films Ophelia and Braking for Whales. On his
Instagram
, Felton shares clips of him making soups, playing guitar, and hanging out with his dog.
James And Oliver Phelps As Fred And George Weasley.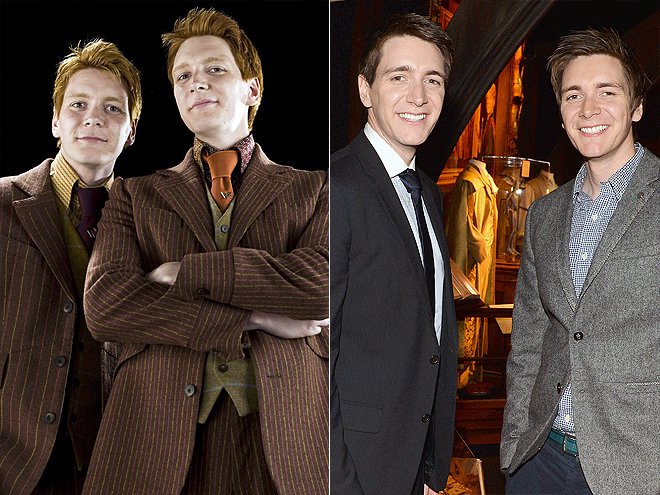 Warner Bros., Borja B. Hojas/COOLMedia/NurPhoto via Getty Images
Both James and Oliver had played Ron's twin older brothers and, YES, Hogwarts' resident pranksters. Since Harry Potter, the duo has played twins in other movies, including Last Night in Soho and Our Own Worst Enemy. It turned out, James has done more acting on his own while Oliver got married to Katie Humpage in 2015. The brothers remain as close as ever, especially as they host a podcast together titled Double Trouble.
Evanna Lynch As Luna Lovegood.
Warner Bros/Entertainment Pictures via ZUMA Press, Rodin Eckenroth/Getty Images
Reportedly, the angelic-looking actress admitted she struggled to get acting roles after being part of Harry Potter. However, in 2018, Evanna launched a cruelty-free beauty line, Kinder Beauty Box, and even co-hosts a podcast, Chickpeeps, with fellow actors and activists.
Emma Watson As Hermione Granger.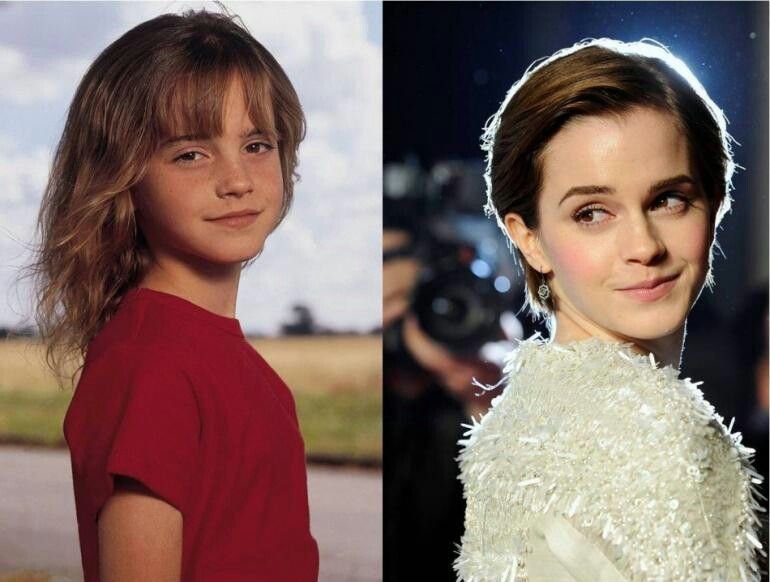 1492 Pictures/Entertainment Pictures via ZUMA Press, ANGELA WEISS/AFP via Getty Images
Watson, the Paris-born, completed the seven films. After that, she split her time between college and starred in indie movies, including The Bling Ring and The Perks of Being a Wallflower. She has also modeled for Burberry and Lancome and even played Belle in the hit 2017 live-action remake of Beauty and the Beast. In 2019, he acted as the eldest March sister, Meg, in Greta Gerwing's Little Women. Watson has since become an activist focused on gender inequality.
Daniel Radcliffe As Harry Potter.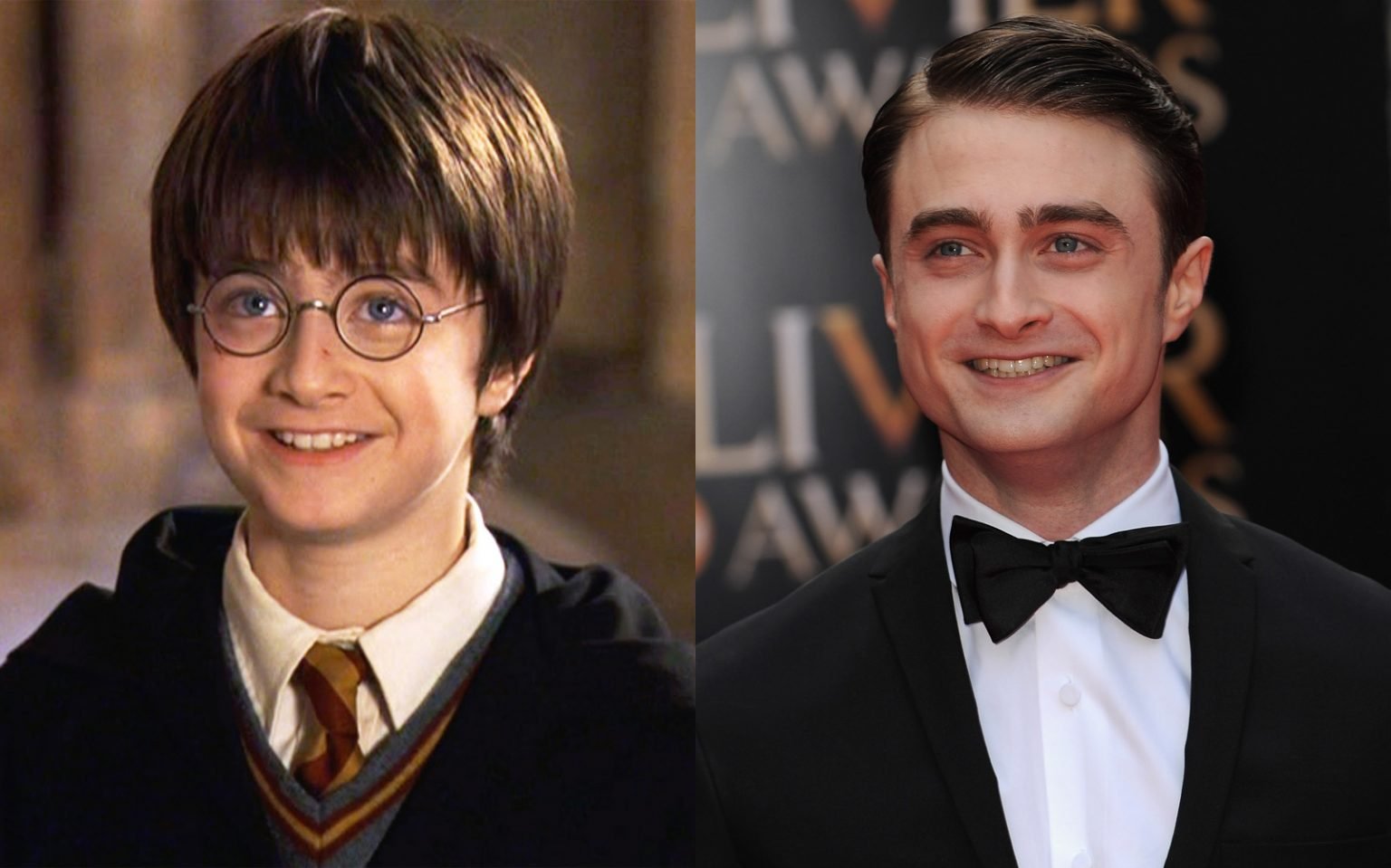 1492 Pictures/Entertainment Pictures via ZUMA Press, David M. Benett/Dave Benett/WireImage
Daniel played Harry Potter, and this, of course, open doors beyond his expectations. He has since featured in numerous dark humor movies, including Miracle Workers and A Young Doctor's Notebook, among others. Sober since 2010, Daniel had publicly spoken about drinking to excess amid when the iconic franchise was nearing its finish, revealing he was anxious about his next step in life. However, he has been in a relationship with actress Erin Darke since meeting her on the set of 2013's Kill Your Darlings, in which he played Howl poet Alan Ginsberg.
Josh Herdman As Gregory Goyle.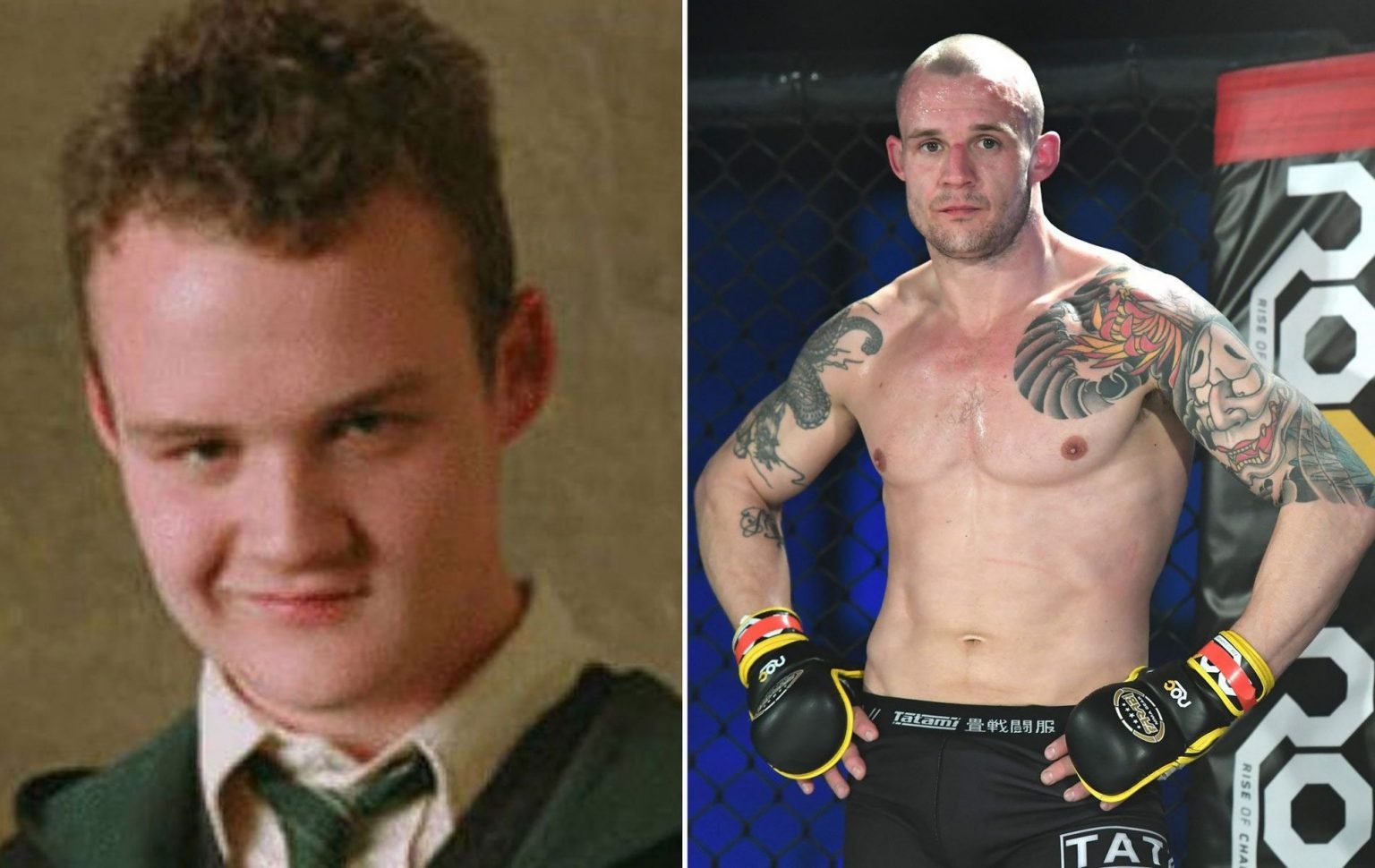 Fox/Entertainment Pictures/ZUMAPRESS.com, James Gourley/Shutterstock
Following Harry Potter, Herdman appeared in the British Crime Drama Marcella with Anna Friel, the crime miniseries Murder at White House Farm, the spy Drama Alex Rider and the 2018 update of Robin Hood. The actor is currently a dad to a son named Morgan; shared with his longtime partner Jessica Worth.
Alfred Enoch As Dean Thomas.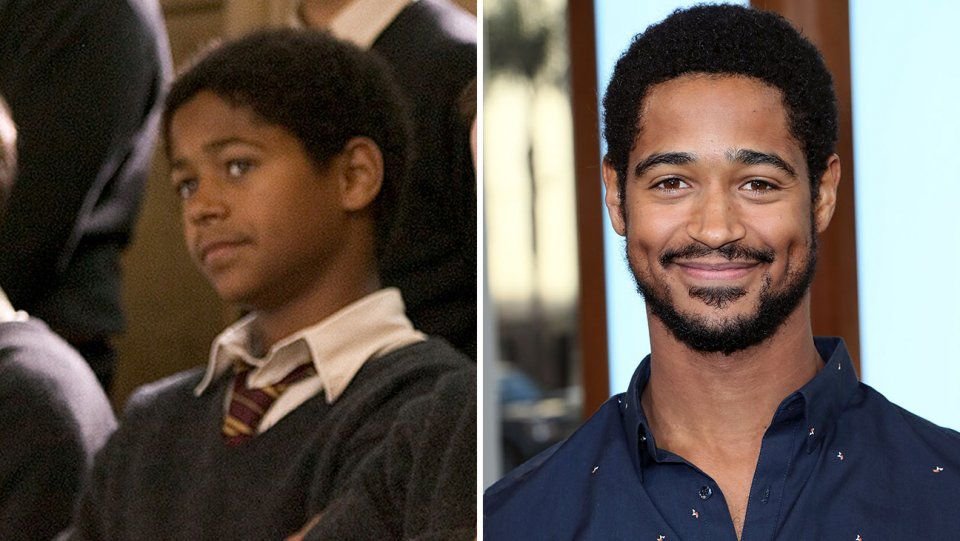 Warner Bros.,Victor Boyko/Getty Images
The British actor has popped up on four seasons of How To Get Away With Murders following his appearance in Harry Potter. While he had also featured in Broadchurch and Sherlock, Enoch is a graduate of The Queen's College, Oxford.
Devon Murray As Seamus Finnigan.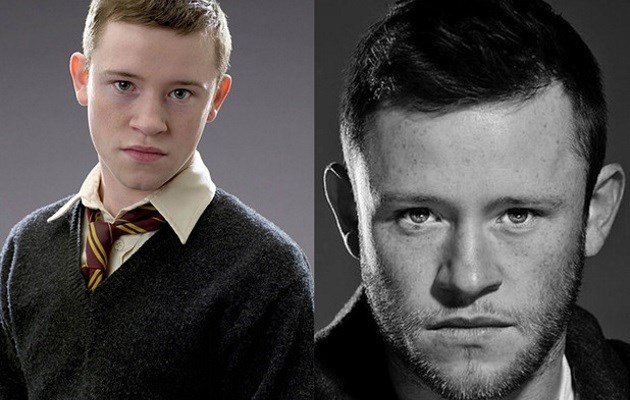 The Irish actor is well-known for his play as Gryffindor's goofiest student, a role he held throughout the eight movies. In 2018, he started dating Shannon McCaffrey Quinn, and Yes, the couple welcomed their son Cooper in January 2021.
Natalie Tena As Nymphadora Tonks.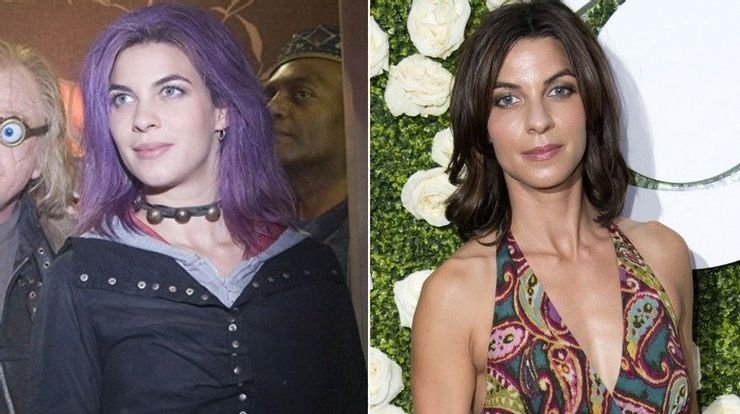 Natalie Tena did a great job with her role in Harry Potter. Her talent didn't go to waste as she moved to another popular series, Game of Thrones. Natalie has also co-starred in Origins alongside Tom Felton. Most recently, she joined a massive franchise, appearing in an episode of The Mandalorian on Disney+.
Bonnie Wright As Ginny Weasley.
Warner Bros.,Amanda Edwards/Getty Images
Wright was barely 10 when she appeared in Harry Potter. However, in 2011, Wright won the Most Edgy Look Award at the Rodial Beauty Awards and even made her London Fashion Week debut walking the runway for Katie Eary. The activist has written and directed her short films such as 2014's Know Thyself, Separate We Come, Separate We Go. Her recent production is the music video of Melt by the singer Maguire.
Shefali Chowdhury As Parvati Patil.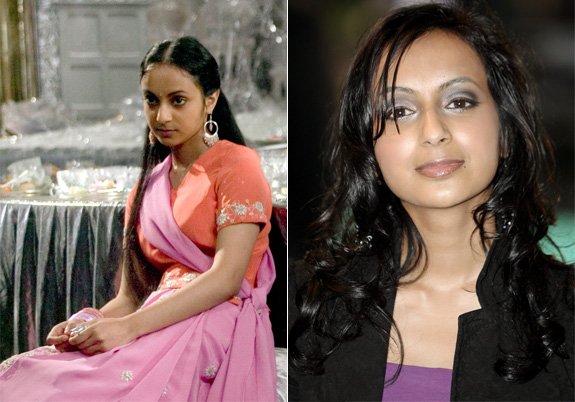 Chowdhury first appeared in Goblet of Fire and returned for Half-Blood Prince and the Order of the Phoenix. However, she didn't continue with the Deathly Hallows movie. It turned out, acting hasn't been on her radar as her only roles post Harry Potter were in three short films: two in 2015 and one in 2019.
Helana Bonham Carter As Bellatrix Lestrange.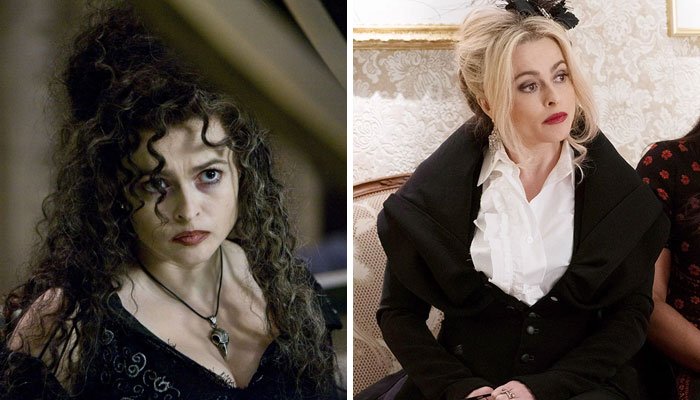 Helana is an exceptionally wild woman. And since Harry Potter, she has starred in Ocean's eight and even in The Crown season 4 as Princess Margaret. She was once married to Tim Burton, but the two split in 2014.
Frank Dillane As Tom Riddle.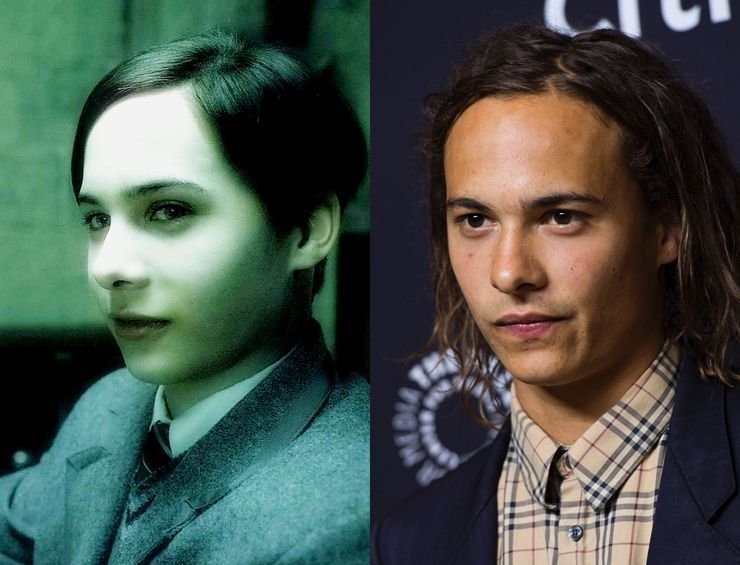 Frank played the Hogwarts-aged version of Tom Riddle in Half-Blood Prince. The son of Games of Thrones star Stephen Dillane has since starred in the blockbuster In The Heart Of The Sea and was a lead role in the Walking Dead Spinoff show titled Fear The Walking Dead. After this, she starred in three films, including How To Build A Girl, among others.
Afshan Azad As Padma Patil.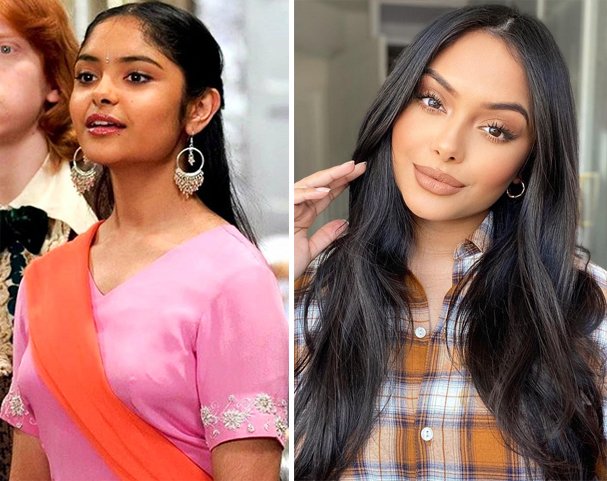 Azad joined in Goblet of Fire. So far, she hasn't pursued acting, especially as she encountered personal problems shortly after her Potter time. Her brother was reportedly arrested for assaulting her and was sentenced to 6months. More interestingly, she got married in 2018.
Mathew Lewis As Neville Longbottom.
Warner Bros., Jeffrey Mayer/WireImage
Since his time in Potter, Lewis has done stage and screen work in his native England, including Me Before You, BBC One Miniseries The Syndicate, and even Terminal with Margot Robbie. On the Mantality Podcast in January 2020, Lewis shared he would be filming All Creatures Great and Small on Channel 5. He is a pretty private person but known to have been married to Angela Jones since 2018.
Robbie Coltrane As Rubeus Hagrid.
Robbie Coltrane As Rubeus Hagrid.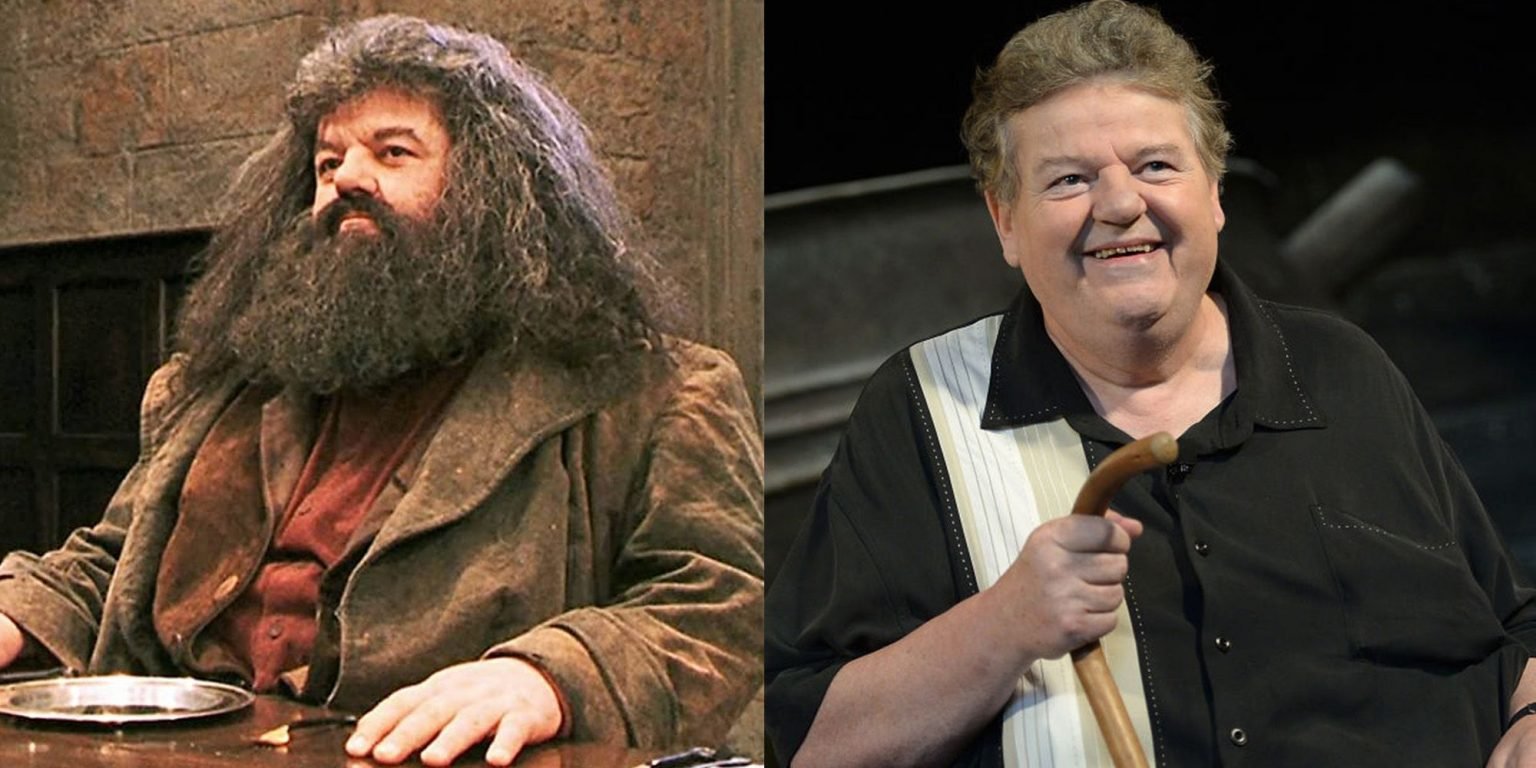 Things turned quiet for Robbie after Harry Potter ended. But then he lent his voice and acted chops to a few projects. He equally kept up his role of Hagrid by filming the short content that now plays before the new Wizarding World ride titled: "Hagrid's Magical Creatures Motorbike Adventure."
Maggie Smith As Minerva McGonagall.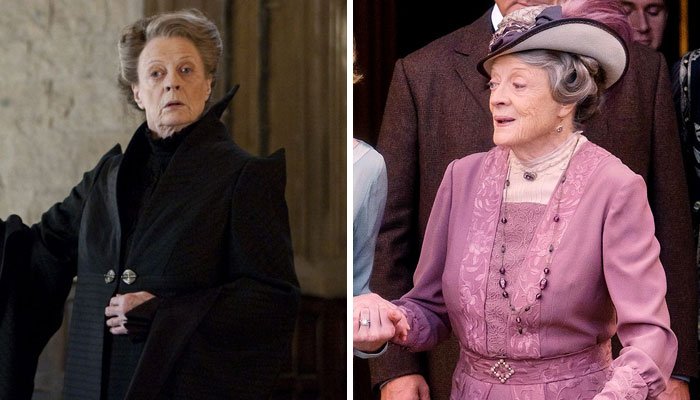 Maggie played Dumbledore's, right-hand man. Following Potter, she had prominent roles, including co-starring in the Downton Abbey Tv Series as the funny Violet Crawley. She also featured in the two The Best Exotic Marigold Hotel Films and 2015's The Lady in the Van.
Chris Rankin As Percy Weasley.
Chris Rankin As Percy Weasley.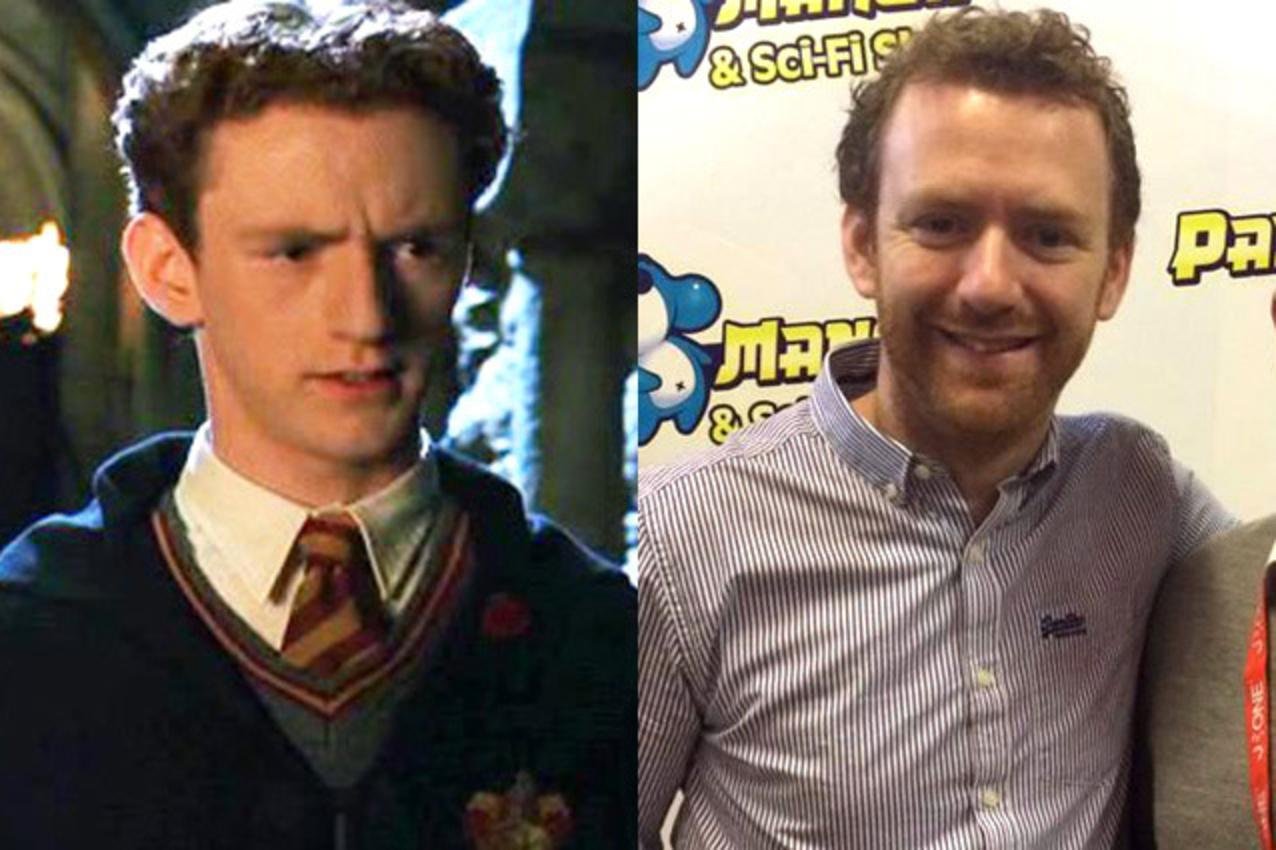 Since playing Percy in Potter, Rankin put acting away. Instead, he took on a job behind the camera, working as a production coordinator for Downton Abbey, A Discovery of Witches, and Atlantis. However, he made an appearance as Mycroft in the Hollywood Show's parody of Sherlock.
Fiona Shaw As Petunia Dursley.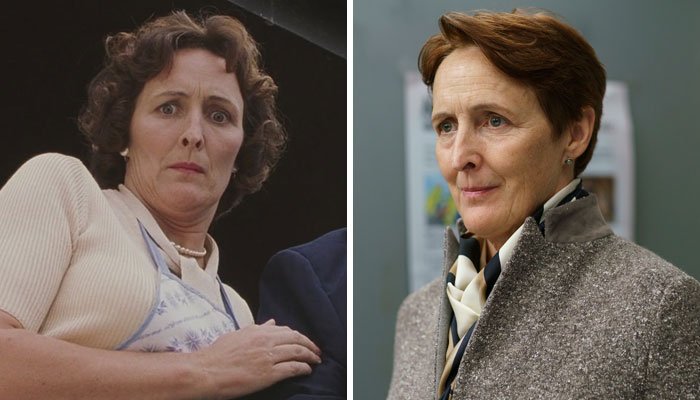 Post Potter, the matriarch of the Dursely family, has witnessed a notable television career. She has starred in some favorite shows, including Killing Eve and True Blood. She also made an appearance on Fleabags as the Counsellor.
Emma Thompson As Sybill Trelawney.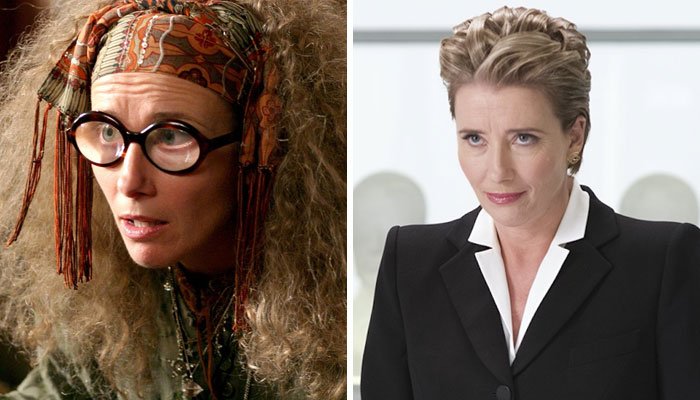 After her appearance in Harry Potter and the Deathly Hallow: Part 2, Thompson has maintained steady work in the film industry. She had acted in numerous movies, including Beauty and the Beast with Emma Watson, and gotten voice acting roles in Brave and Dolittle.