Just a few hours ago, Egyptian police arrested the photographer of a controversial photoshoot that invoked many Egyptians' rage. Posted on the Instagram account of plus-size fashion model Salma al-Shimi, her 'revealing' clothing has appeared to be inappropriate for Saqqara necropolis, a UNESCO World Heritage site.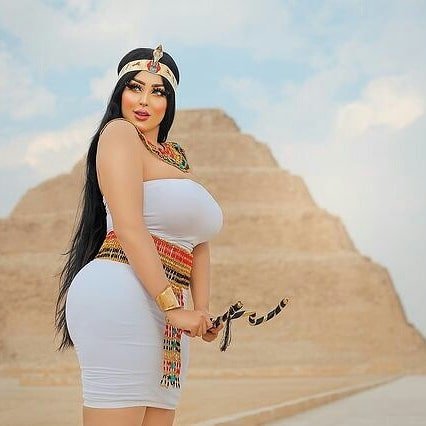 Salma al-Shimi
Along with the photographer, a young female guide and a camel owner were also dragged as they allowed the two to enter the site despite their appearance.
The Pyramid of Djoser was located outside Cairo, built on an ancient burial ground over 4,700 years old. The Tourism Police at the Ministry of Interior gathered statements on how a model in 'provocative Pharaonic-styled clothing' managed to make her way into the ancient ground with her photographer.

Salma al-Shimi
Salma al-Shimi
Many social media users, including activists and archaeologists, are outraged by these actions considered 'an insult' to the Pharaonic clothing. The site was opened back for tourists in March this year, and the Ministry of Tourism and Antiquities and looking into the perpetrators who failed to guard the area.
Salma al-Shimi
The pictures have since been removed from the model's Instagram account, which has a few thousand followers. It shows Shimi in a tight, white one-piece that firmly hugged her hourglass figure. Accessories such as short Egyptian wands were also used in the photoshoot while Shimi walks and flaunts her figure in front of the pyramid that was once a holy ground for ancient Egyptians.
Salma al-Shimi
Salma al-Shimi