Hilarious, morbid, and sometimes oddly touching, War and Peas are among the best of the best in modern comics. You'll be laughing out loud." This is a review of an ongoing webcomic by two artists, Elizabeth Pich and Jonathan Kunz from the German-French border town Saarbrücken.
The artistic duo has been making comics since 2011; their trademark is dark and twisted but hilarious comics about weird situations, a slutty witch, and many more fascinating characters.
Although fantasy-inspired, the comics figuratively touch upon subjects relevant today, like fat-shaming or ecological issues. The illustrations give a new, fresh perspective on these problems while also giving you a hearty laugh.
Check out more of the work in their work on Instagram
More info: Facebook | Website | Twitter | Amazon

#1
war.and.peas
#2
war.and.peas
#3
war.and.peas
#4
war.and.peas
#5
war.and.peas
#6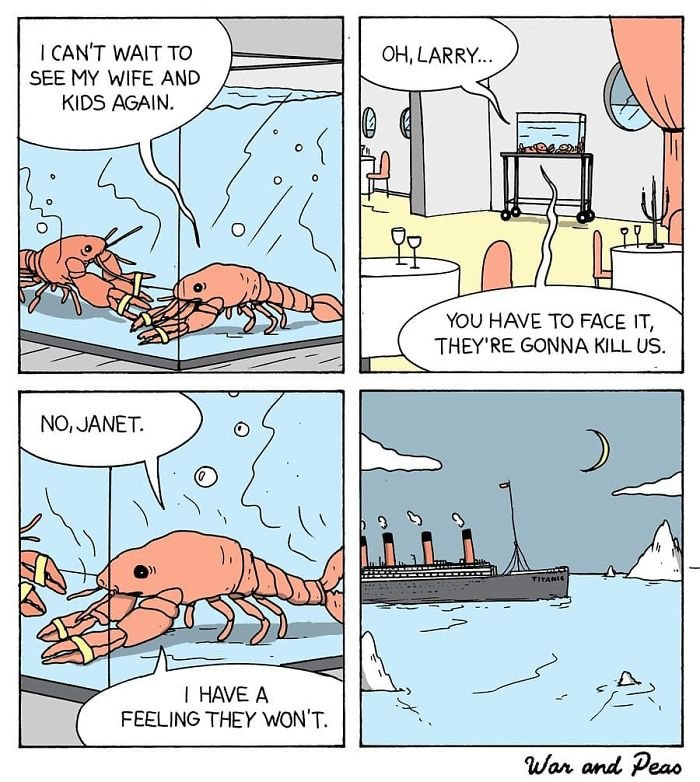 war.and.peas
#7
war.and.peas
#8
war.and.peas
#9
war.and.peas
#10
war.and.peas
#11
war.and.peas
#12
war.and.peas
#13
war.and.peas
#14
war.and.peas
#15
war.and.peas
#16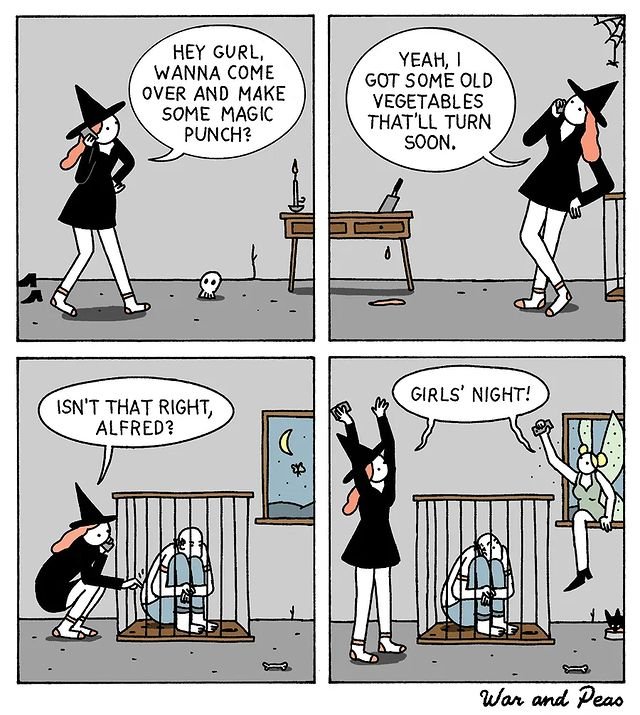 war.and.peas
#17
war.and.peas
#18
war.and.peas
#19
war.and.peas
#20
war.and.peas
#21
war.and.peas
#22
war.and.peas
#23
war.and.peas
#24
war.and.peas
#25
war.and.peas
#26
war.and.peas
#27
war.and.peas
#28
war.and.peas
#29
war.and.peas
#30
war.and.peas