COVID-19 has now become a full-blown pandemic with nearly 473K cases worldwide, 69K of which lives in the US. New York accounts for around 7percent of the global events - the situation is compounded by crowded hospitals, scarcity of supplies and a lack of protective equipment.
With doctors witnessing the confusion firsthand, more people are now taking cover at home, having no knowledge of what's going on in the ER.
But, big applaud to ER Doctor Craig Spencer, who recently shared how his day at the hospital really looks like. His series of revelations has since gone viral, garnering over 130K likes and comments.
Sadly, the view is grim & Dr. Craig who's on round the clock on duty, warns that it's quite late to stop the pandemic. Being an Ebola virus survivor, Dr.Craig, undeniably knows what he's saying.
More info: Twitter | Columbia.edu
Dr. Craig Spencer, The Director Of Global Health & ER Doctor Shed More Light On The Frontline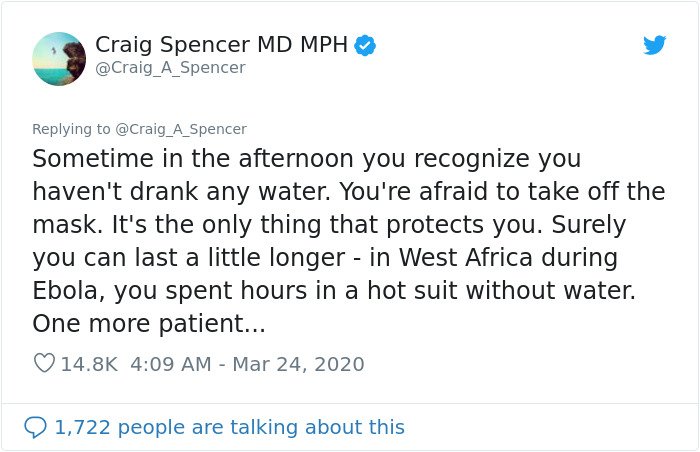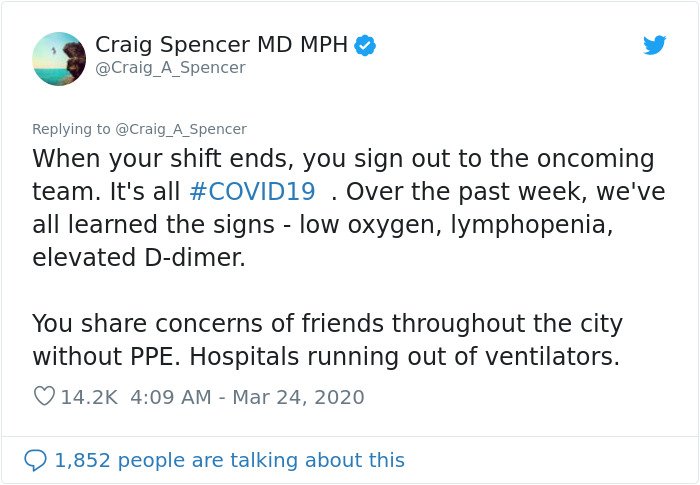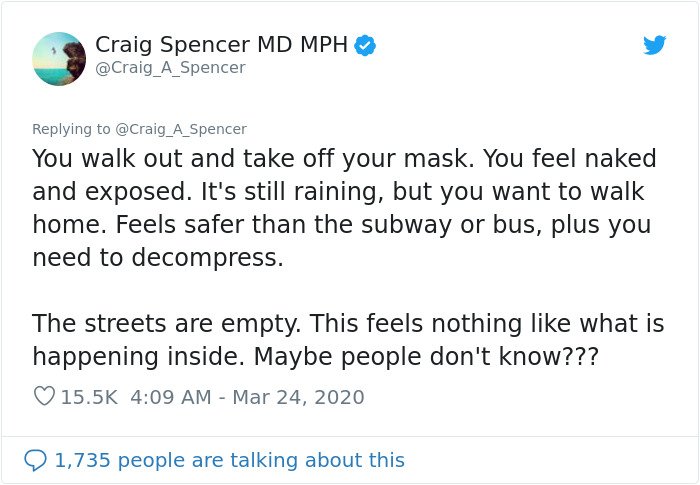 Craig_A_Spencer
Ex-President Barrack Obama Applauded Dr. Craig & Urged Everyone To Stay Home
BarackObama
A User Opined Broadcasting The Wards To Show The Extent Of The Pandemic
PhD_femme
People Couldn't Help But Thank All Medical Hereos