When you have a curvy figure, fitting into a latex-based outfit is a complete torture. In fact, no matter your figure, it is a torture, but with curves, it's an absolute hell. As Kim Kardashian had debuted her latex look in Paris Fashion Week, fans are waiting for when they'll be show exactly she fit into it.
Yeah, it was a total nightmare and workout for her.
For beauty: Kim Kardashian is willing to spend energy and time to fit into her latex outfit.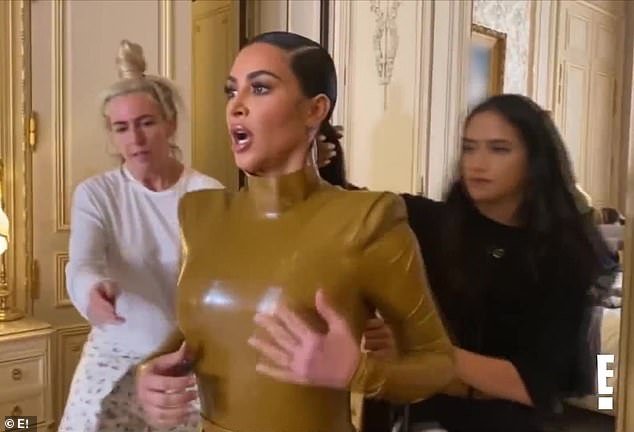 She had her assistants helped her as she fits into her tight Balmain ensemble which was totally uncomfortable to wear. The 39-year-old struggled as her sister Kourtney walked into the room, all ready with her brown latex outfit.
The reality star and mother muttered under her breath, "S***... my skin hurts."
Kourtney asked, "Who goes to church in latex?" She was replied, "We do!" by Kim in a melodic response.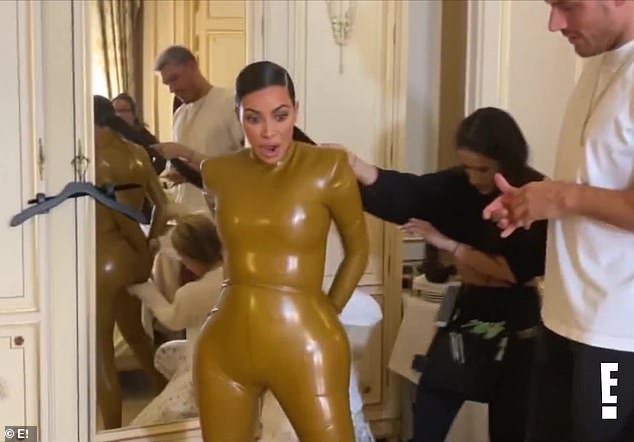 This doesn't just look uncomfortable. It was truly hellish and just imagine have your whole skin pulled around.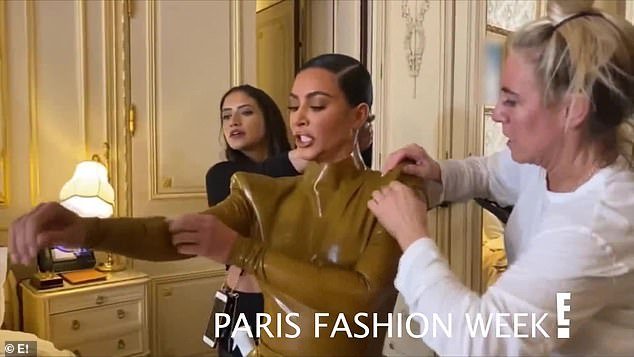 She had her assistants helped including stylist Marni Senofonte, but as she was close to wits' end, she told herself, "This is f***ing Fashion Week!"
After she was finally in it, she got herself a drink and joked with her assistants about getting drinks with electrolytes after all those workout. But then she won't be able to go to the toilet in that suit. But she was not done.
She continued, "You guys, I now need the coat with the gloves, I'm gonna be fully boxed in."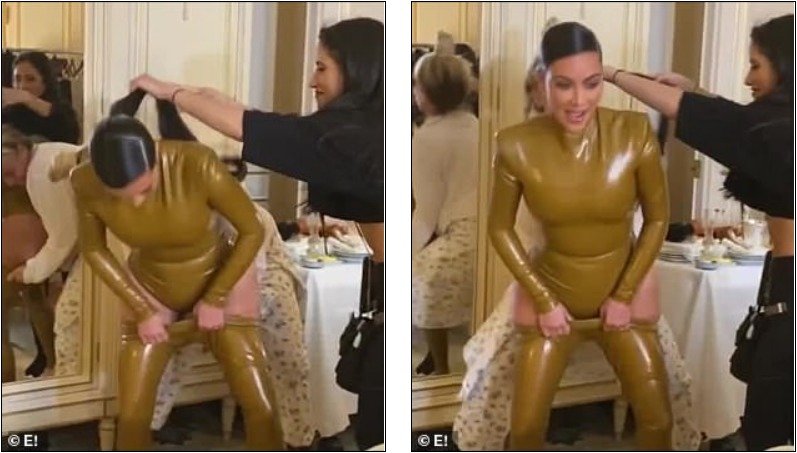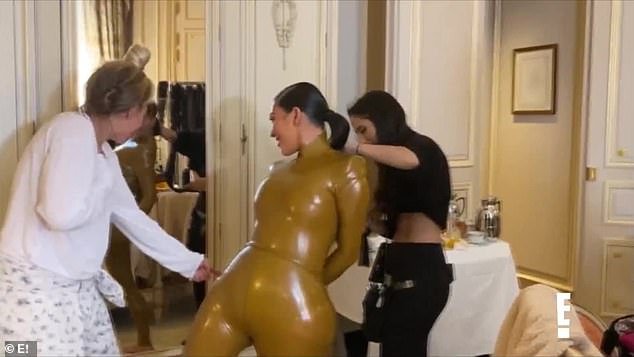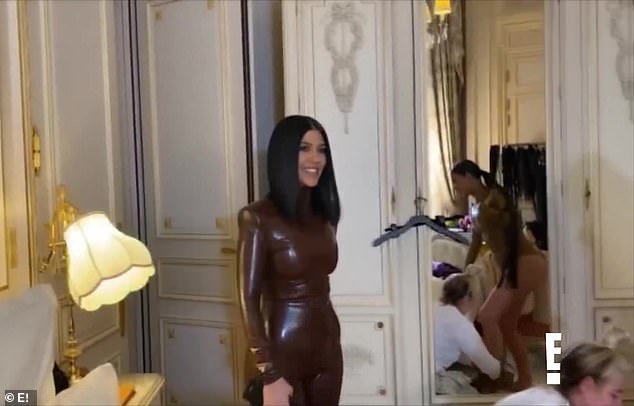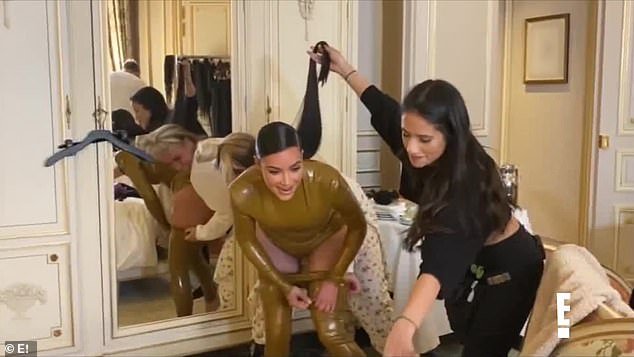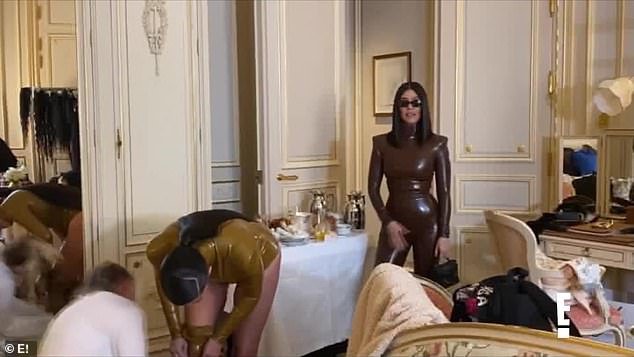 Kim could finally said, "Like literally, what would I do without Marni? I didn't even think you were coming this morning."
Marni said in reply, "You would actually do this. That's the thing, you would actually do it."
She and Kourtney wore the outfits and two others Balmain latex to Paris Fashion Week as well as Kanye West's church service and then the Balenciaga runway show.
Slaying it! After Paris Fashion Week, they also attended Kanye West's church service on March 1.