Who doesn't know the song Chandelier? Who doesn't know power vocal, iconic and eccentric singer Sia? Singer-songwriter Sia has been making one hit after another as she hits those high notes effortlessly. But since she always appears in heavy makeup with eccentric hairtstyle/wig with long bangs that often cover her eyes, not many of us have actually seen her real face.
On November 27, it appears that she made a surprise visit to Walmart in Palm Springs, offering to pay groceries to everyone. The 43-year-old singer claimed she won a lottery to keep her identity unknown, but fans recognized her still!
She walked into the supermarket and called herself Cici who's won the lottery.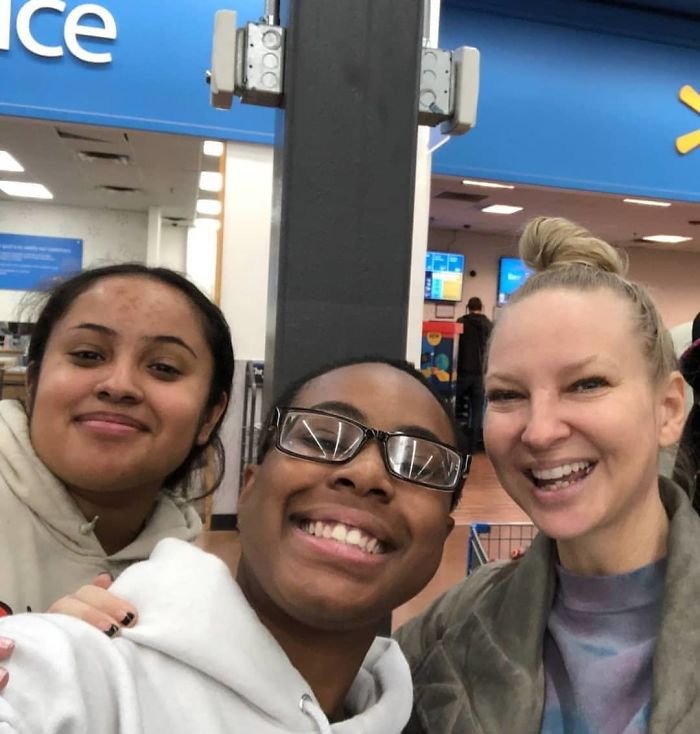 Sia Music Chile -Via
Sia Music Chile -Via
Sia Music Chile -Via
But fans quickly recognized her appearance despite appearing without her usual getup.
Sia Music Chile -Via
Now, everyone wants a picture with this kind angel who appeared as a nice woman that shared kindness.
Sia Music Chile -Via
Sia Music Chile -Via
Sia Music Chile -Via
Her kind actions touched people's hearts as she was trying her best to not be recognized as who she is. And we know people won't quickly forget their encounter that day in Walmart of Palm Springs.
The Internet's hearts are won.
WhoLeeeeOh -Via
Just a few months ago, she also came out with a chronic pain she's actually fighting.
"Hey, I'm suffering from chronic pain, a neurological disease, ehlers danlos and I just wanted to say to those of you suffering from pain, whether physical or emotional, I love you, keep going. Life is f– hard. Pain is demoralizing, and you're not alone," tweeted the Cheap Thrills singer.
We used to love her. Now, we love her more.
steve2010201 -Via
AngryKavanaugh -Via
RyanmeetsAnna -Via
LindaLovecraft -Via
conscious_sis -Via
marydudu12 -Via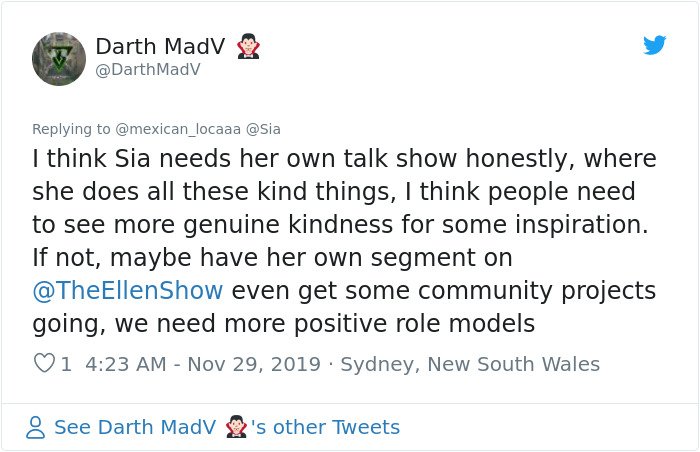 DarthMadV -Via
ideadiva -Via