You don't have to look farther to recognize an epic beard transformation. Facial hair has been part and parcel of grooming since the dawn of human civilization. Women have pounds of makeup, eyelashes, and ammunition of equipment to trim the brows. Well, for guys, it's the beard and mustache, and you won't have to qualify for the Beard and mustache championship to spot the works of a talented barber.
We have a photo compilation of men who undergo an amazing transformation. With a careful trim here and there, these guys have transformed into amazing versions of themselves you couldn't possibly imagine. A couple of snips and the average Joe is turned into a model face ready for the GQ cover page.
#1 My Barber Is A Goddamn Hero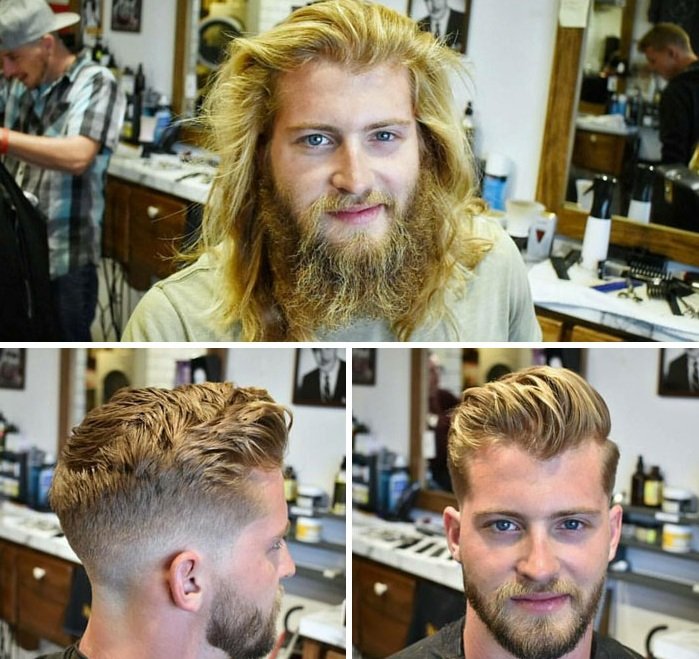 WalterWhiteBoy16 -Via
#2 Homeless Man's Unbelievable Transformation Into "Hipster"
Salva Garcia -Via
#3 Decided I Was Ready For Little Change
harrisonviz -Via
#4 I Promised My Stylist A Good Before And After
CdrAmerica -Via
#5 Had To Clean It Up A Lil Bit After Eight Months
THE_MANRUH -Via
#6 Trimmed My 4 Year Beard Down For Work. Left 4 Years And Right My New Trim
gnarledout -Via
#7 Long(Ish) Vs. Short
CLG123COMEATME -Via
#8 Some People Don't Appreciate The Work Involved In A Neat And Tidy Beard! Here Is A Before And After My 15 Minute Daily "Grooming" Routine
bearded_vooligan -Via
#9 Before And After
YOUNOTCOOKING -Via
#10 Before And After Haircut And Beard Trim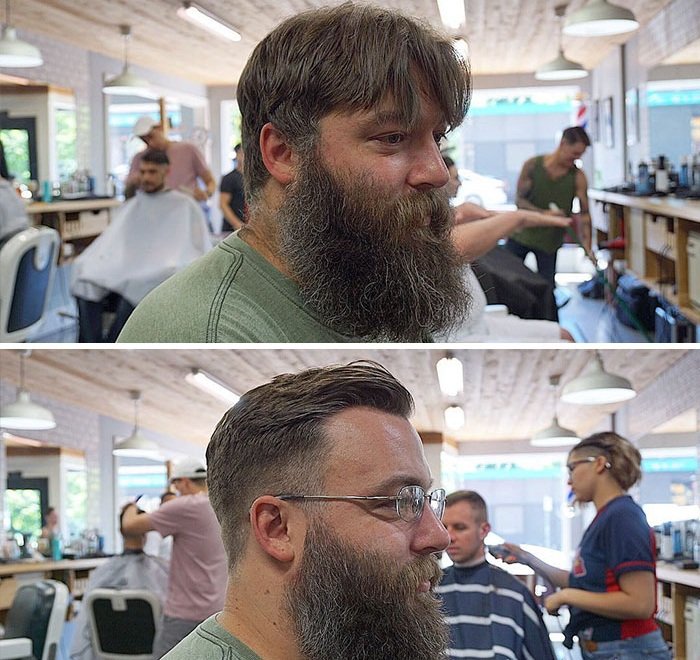 adamcalderone -Via
#11 Epic Haircut And Beard Transformation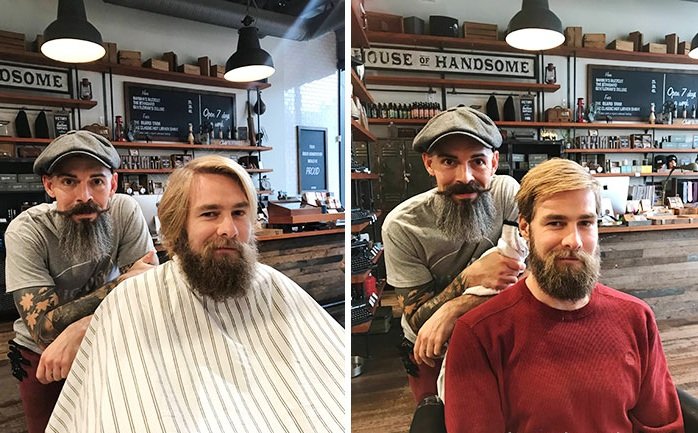 victory_barber -Via
#12 Yesterday I Decided To Clean Up My Two Year Beard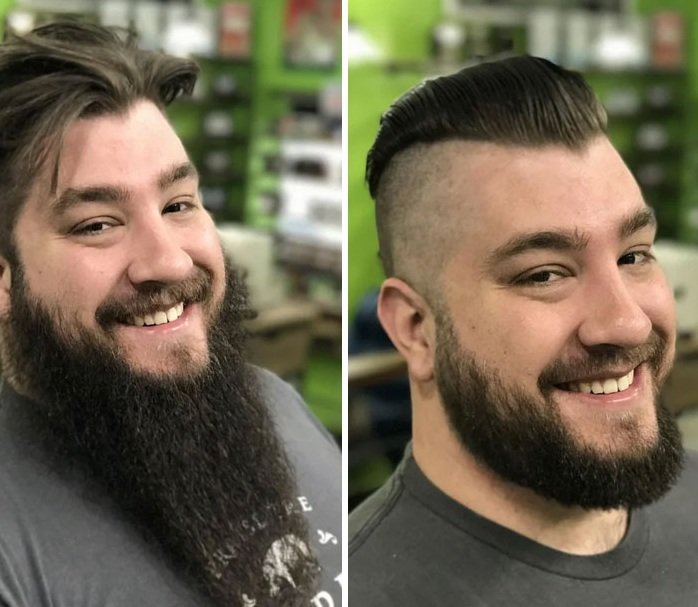 BigMacMcCoy -Via
#13 I Cut My Hair And Beard
filt -Via
#14 Got A Haircut And Trim From The Art Of Shaving. I Went From Charles Manson To Dapper Manson
mudxorz -Via
#15 Nick Got A Makeover Today
the_boulevard_barber_shop -Via
#16 My Boyfriend Let Me Try Trimming His Beard And It Actually Turned Out Alright
puremusic82 -Via
#17 3 Year Beard To 3 Year Stache
ocman21 -Via
#18 Big Change!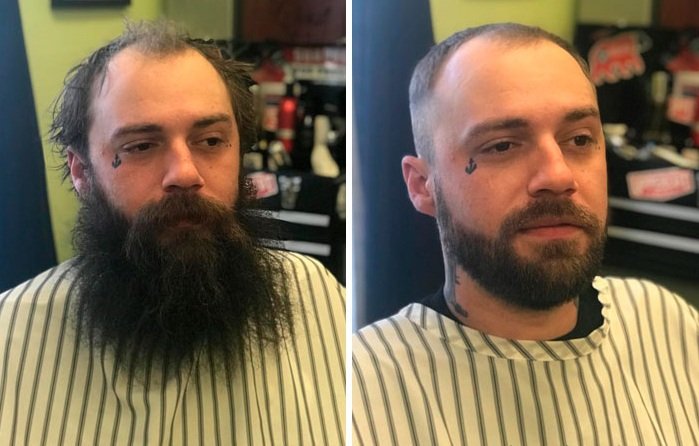 lowells_barbershop -Via
#19 Before And After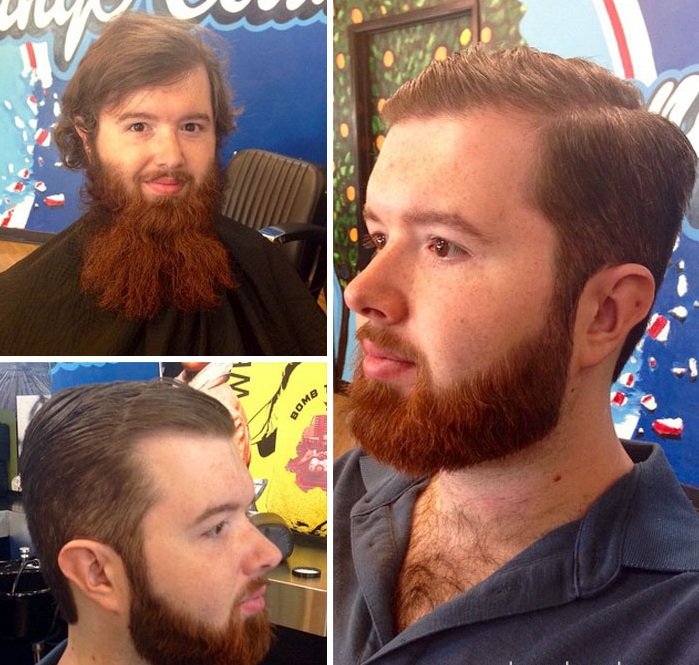 moneeca -Via
#20 This Man Spent Years Perfecting His Beard-Beautifying Regime — Until One Day When It All Became Too Much
Tej Swatch -Via
#21 It Was About Time For A Trim And A Haircut. Loving The Results (Before + After Pic)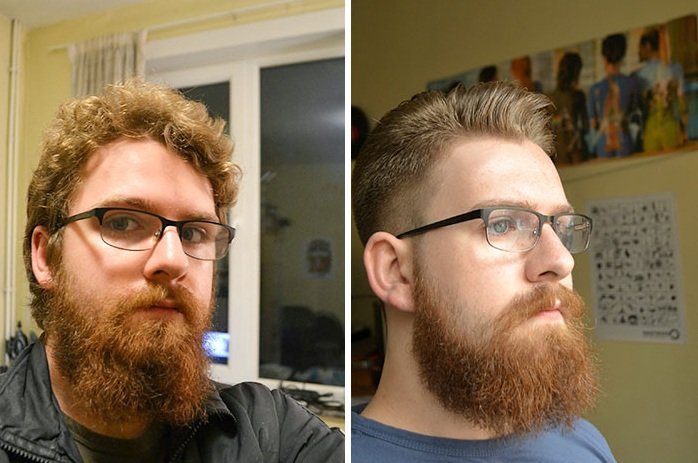 Cythero-CyberToke -Via
#22 Before And After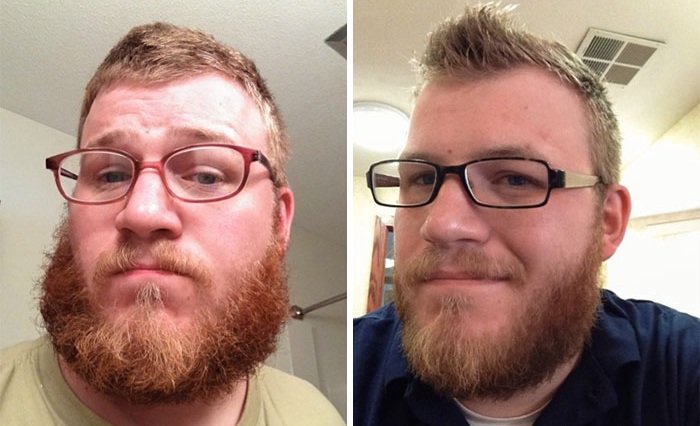 Greizen_bregen -Via
#23 Figured My Demi-Yeard (And Hair) Needed Some Serious TLC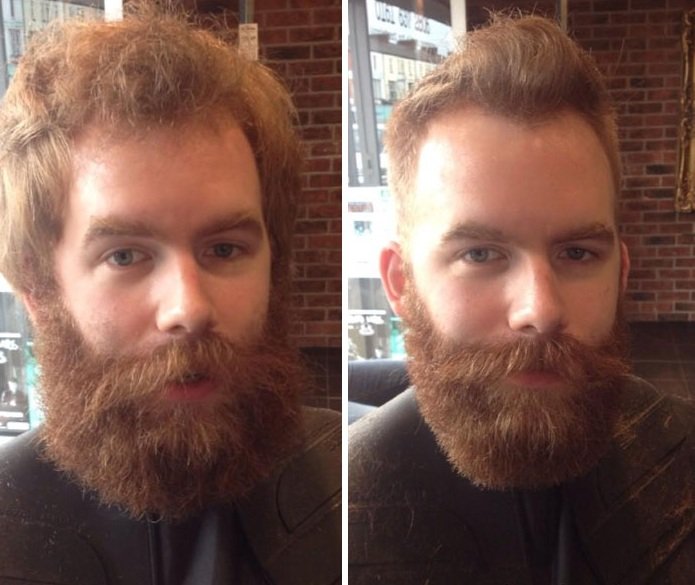 imgur -Via
#24 Beard Transformation
gentlemensshop -Via
#25 Last Month I Turned 40 And Got A Haircut And Beard Trim
blankbaby -Via
#26 Getting Married Tomorrow. Decided To Clean It Up A Bit
haryson24 -Via
#27 My Before & After A Trim. Sorely Needed, Immensly Pleased!
kadaarn -Via
#28 Just A Little Beard Trim On My Dad
theupdobabe -Via
#29 I Just Took A 15 Minute Challenge
gazraa -Via
#30 Subtle Transformation
gentlemensshop -Via