A talented artist from turkey is going viral on Instagram thanks to the adorable renditions of red carpet looks she does with her daughter. Alya Chaglar is a mother and talented artist from Turkey. She enjoys spending time with her daughter Stefani. The mother and daughter enjoy making fun and artistic portraits with dresses made from flowers and vegetables. Their favorite pass time activity has made them famous as they recreate expensive red carpet outfits.
"One day, I came across a photo of Rihanna in a blue Molly Goddard gown and decided to repeat her fashion look for my daughter, by using different materials on hand, Alya said.
"The publication of that photo got very popular on social media, so I went on making a "dress like a celebrity" photo series and posted them under the #h Stefani hashtag."
"It takes around 10-30 minutes to recreate a celebrity's look, we use nothing more than plastic, paper, tin foil and other materials you can find around the house, and a stapler to stick the pieces together."
5-year-old Stefani loves the outfits they have made so far and she'd like to be a fashion designer when she grows up. Well, the photos prove that she's off to a great start.
More info: Instagram

#1 Rita Ora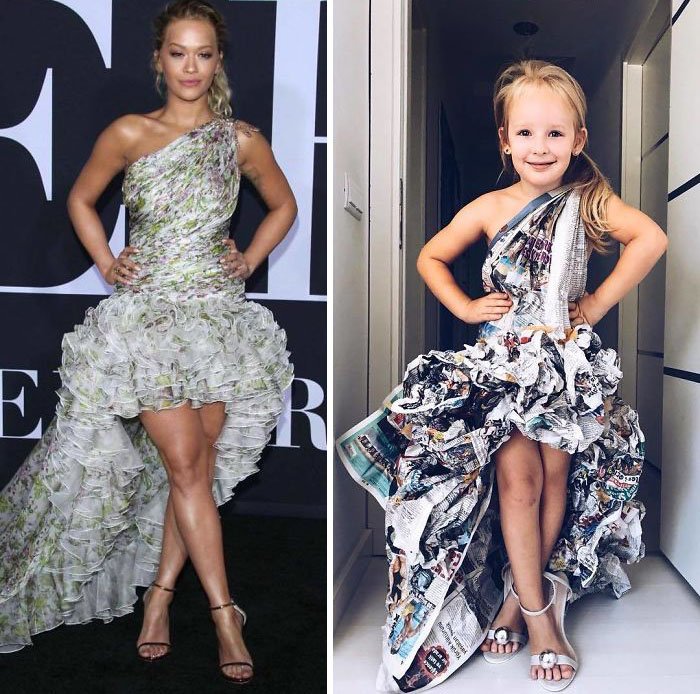 #2 Rihanna
#3 Vanessa Hudgens
#4 Meghan Markle
#5 Lady Gaga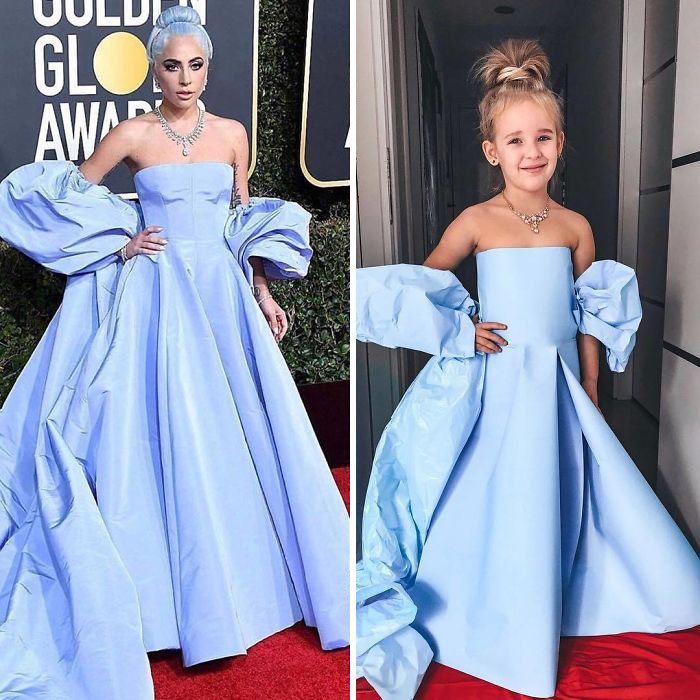 #6 Nicki Minaj
#7 Millie Bobby Brown
#8 Outfit By Edda Gimnes
#9 Cardi B
#10 Rihanna
#11 Jennifer Lopez
#12 Julia Roberts
#13 Princess Eugenie
#14 Naomi Watts
#15 Zendaya
#16 Naomie Harris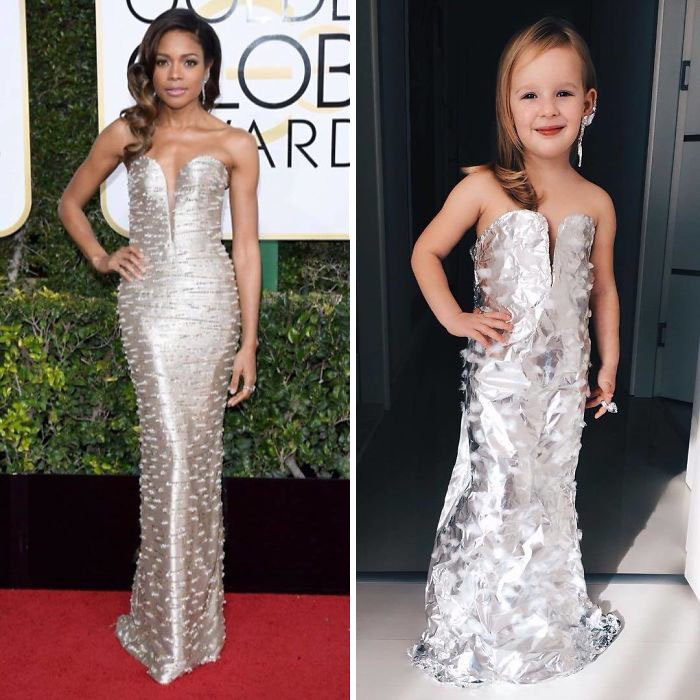 #17 Jennifer Lopez
#18 Lady Gaga
#19 Katy Perry
#20 Runway Model
#21 Kendall Jenner
#22 Romee Strijd
#23 Zendaya
#24 Gucci Autumn/Winter 2018 Ready-To-Wear Collection
#25 Sabrina Sato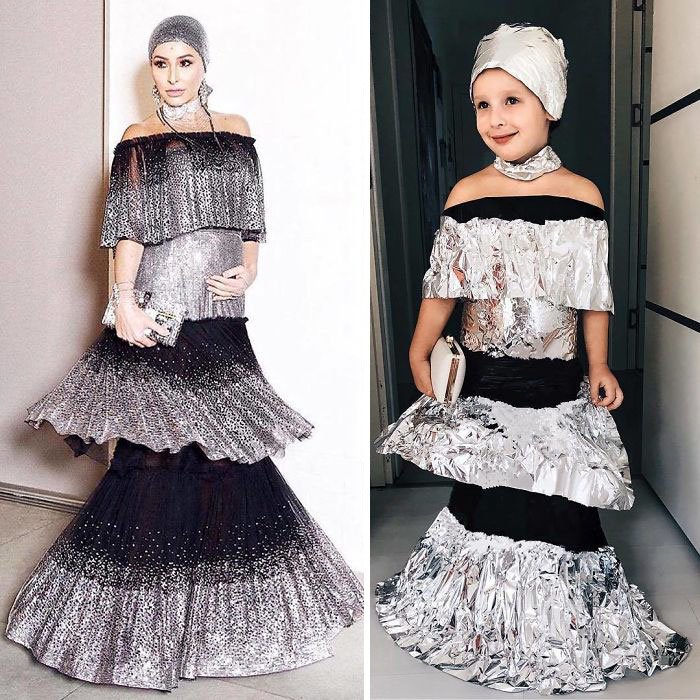 #26 Gigi Hadid
#27 Runway Model
#28 Nicole Kidman
#29 Rihanna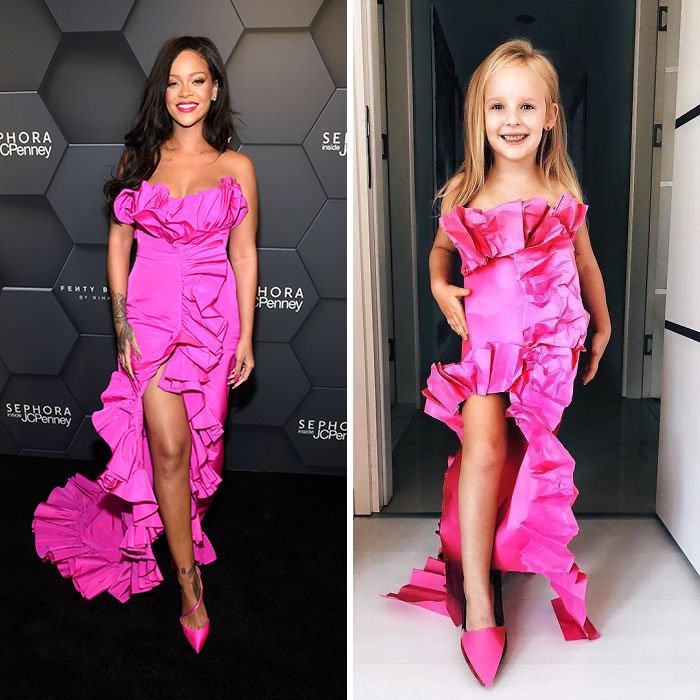 #30 Runway Model