People travel far and wide to be with their loved ones during Christmas and when it's impossible to be with family, it could truly be heartbreaking. One loving father could not bear the thought of spending the festive season without his daughter. So he did what any loving dad would do, he went an extra mile to be with his daughter no matter the circumstances.
Van Vaughan, booked multiple flights so he could spend time with his flight attendant daughter Pierce Vaughan while she was working. Heading from Florida to Detroit, then Massachusetts; this flight Marathon was recorded and shared by Mike Levy from Ohio who happened to sit next to Vaughan on one of his many Delta airline flights.
According to an Ohio man named Mike Levy, Hal Vaughan booked multiple flights so that he could spend time with his daughter on Christmas.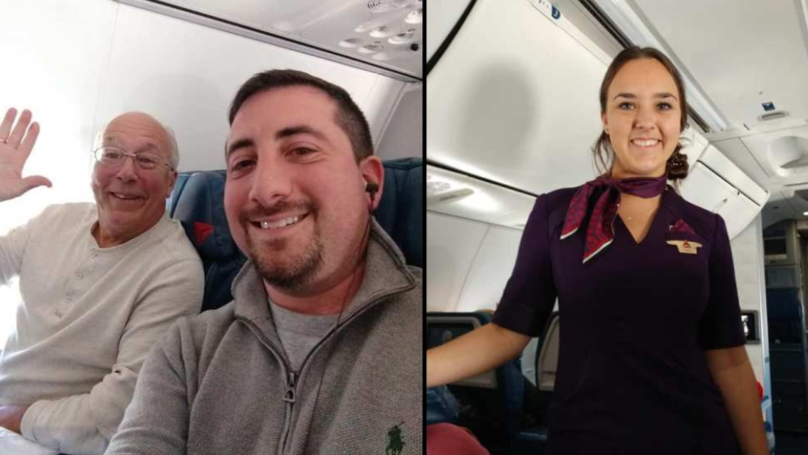 In the post which has since gone viral and shared more than 27,000 times Mike wrote: "I had the pleasure of sitting next to Hal on my flight back home. His daughter Pierce was our flight attendant who had to work over Christmas. Hal decided he would spend the holiday with her. So, he is flying on each of her flights today and tomorrow around the country to spend time with his daughter for Christmas. What a fantastic father! Wish you both a very Merry Christmas! "
Hal's daughter, Pierce Vaughan, was working over the holiday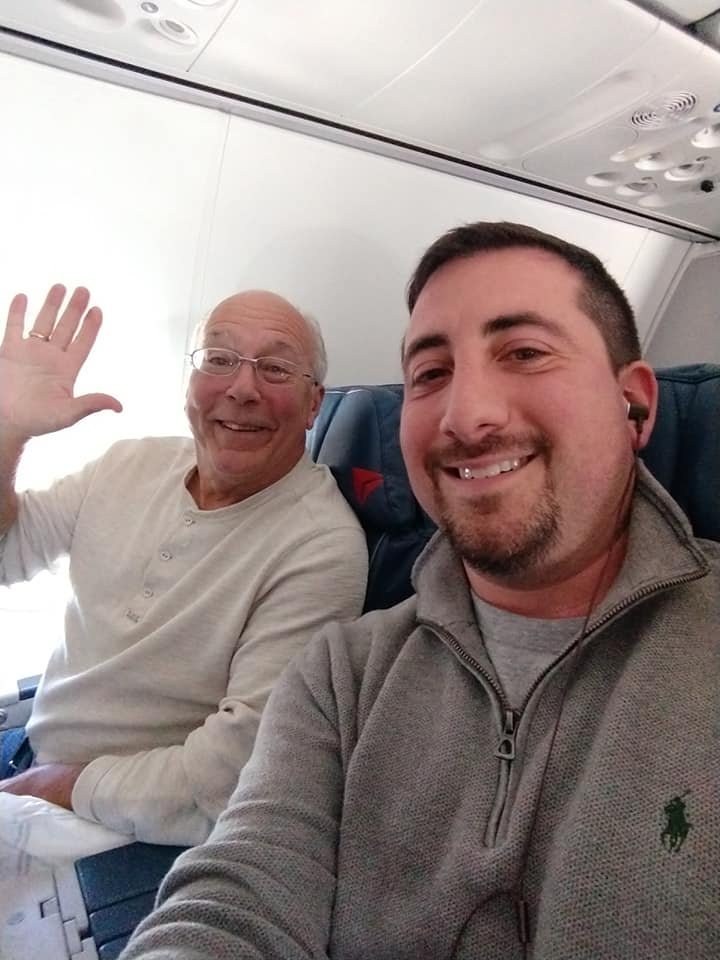 The post included a snap of levy with the adorable father alongside the flight attendant who is based in Ann Arbor, Michigan.
Part of the benefits of having a relative working at Delta is that family members get reduced prices on the tickets and Hal knew he wouldn't let the chance go.
Levy would share that the man had booked six flights in total and the two had met during the leg from Fort Myers to Detroit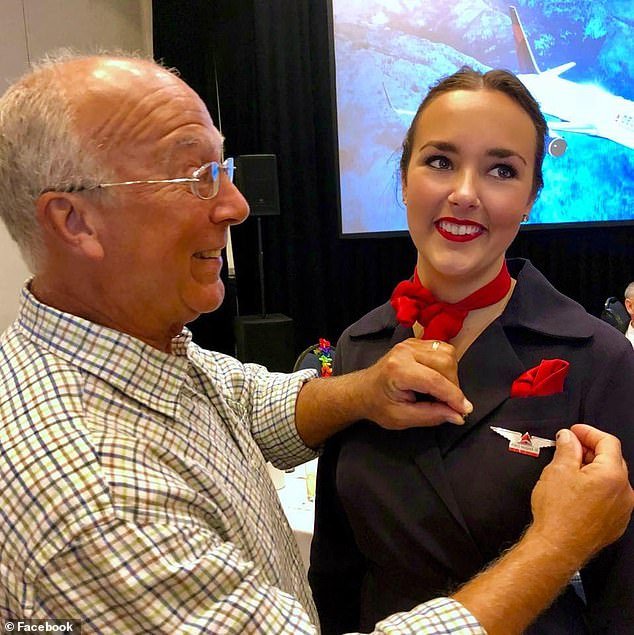 The following day, the astonished attendant shared the post with her mum, letting her know that Hal has made it safely to his final destination. He also thanked the staff for being so nice to her father and as a benefit, even moved him up to first class for part of his journey.
'Look ma we made it Kimberly Hal Vaughan, Pierce Vaughan said in her own post of the trips. 'Dad's first trip using his benefits was a success!
She wrote: "Look ma we made it Kimberly Hal Vaughan.
"Dad's first trip using his benefits was a success! A special thanks to all of the patient, wonderful gate agents around the country and my perfect crew. He made it on every flight and even got first class RSW-DTW (Christmas miracle).
"Shout out to Mike Levy for being a great first class passenger & helping us to understand how cool this actually is!"