If there is one thing that is better today, that would be the art that we are blessed with. Classical paintings from medieval times are not the most beautiful things to see and, frankly, I wouldn't want to hang any of them in my living room and scare the hell out of my grandma with that thing. People these days are able to doodle better human face than artists back then, but you know what, it could be subjective.
Apparently, I'm not the only one who thinks many of those pictures are hilarious because social media is flooded with memes made out of classical paintings. Glad to see another better thing about 2018: the sense of humor.
Now, before you delve deeper, we want to warn you that some of the art could be quite graphical. Could be. But it's not like they are good enough to the point that they scare you. Not even the dudes that decided to saw people in half or those women picking out dicks out of a tree.
If you like what you see, make sure you share, comment and, maybe, make your own classical meme!
#1
avalonbowser -Via
#2
randallmaynard -Via
#3
Classical Art Memes -Via
#4
#5
Classical Art Memes -Via
#6
Pirate_Redbeard -Via
#7
mattreyu -Via
#8
Classical Art Memes -Via
#9
Pirate_Redbeard -Via
#10
#11
Classical Art Memes -Via
#12
Classical Art Memes -Via
#13
spicerldn -Via
#14
Pirate_Redbeard -Via
#15
SingingLaLaLaLaLa -Via
#16
ChumbaWambah -Via
#17
j_dee_m -Via
#18
medievalreacts -Via
#19
#20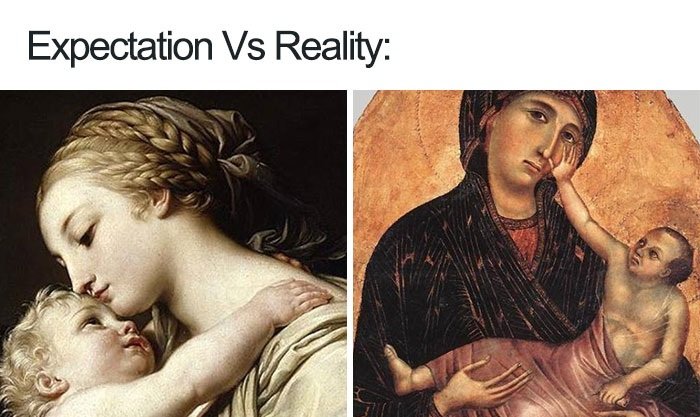 #21
Classical Art Memes -Via
#22
#23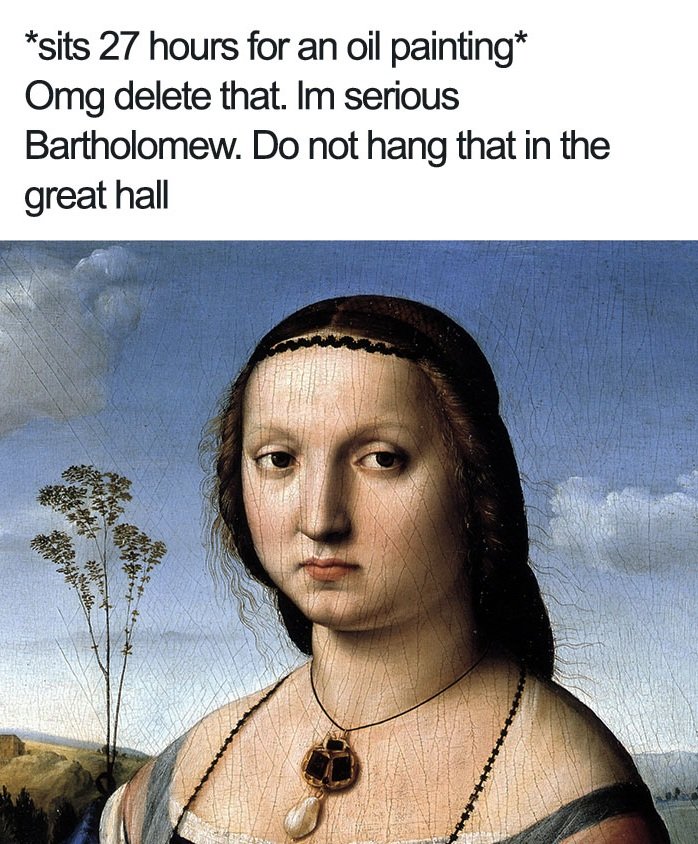 ThaiJohnnyDepp -Via
#24
Morktorknak -Via
#25
Treebone_Dickrat -Via
#26
Classical Art Memes -Via
#27
logangrey123 -Via
#28
-bonita_applebum -Via
#29
i_Fart_You_Smell -Via
#30
mattreyu -Via