A passionate makeup lover has been sending TikTok users in confusion and awe with her before and after clips. Labeling herself the 'Catfish Queen', the 47-year-old shows how she's able to look absolutely gorgeous the next second and transformed into a much younger version of herself.
She is Patricia Lichtenberger from Kansas, a catfisher and beauty influencer with over 125k followers on the platform.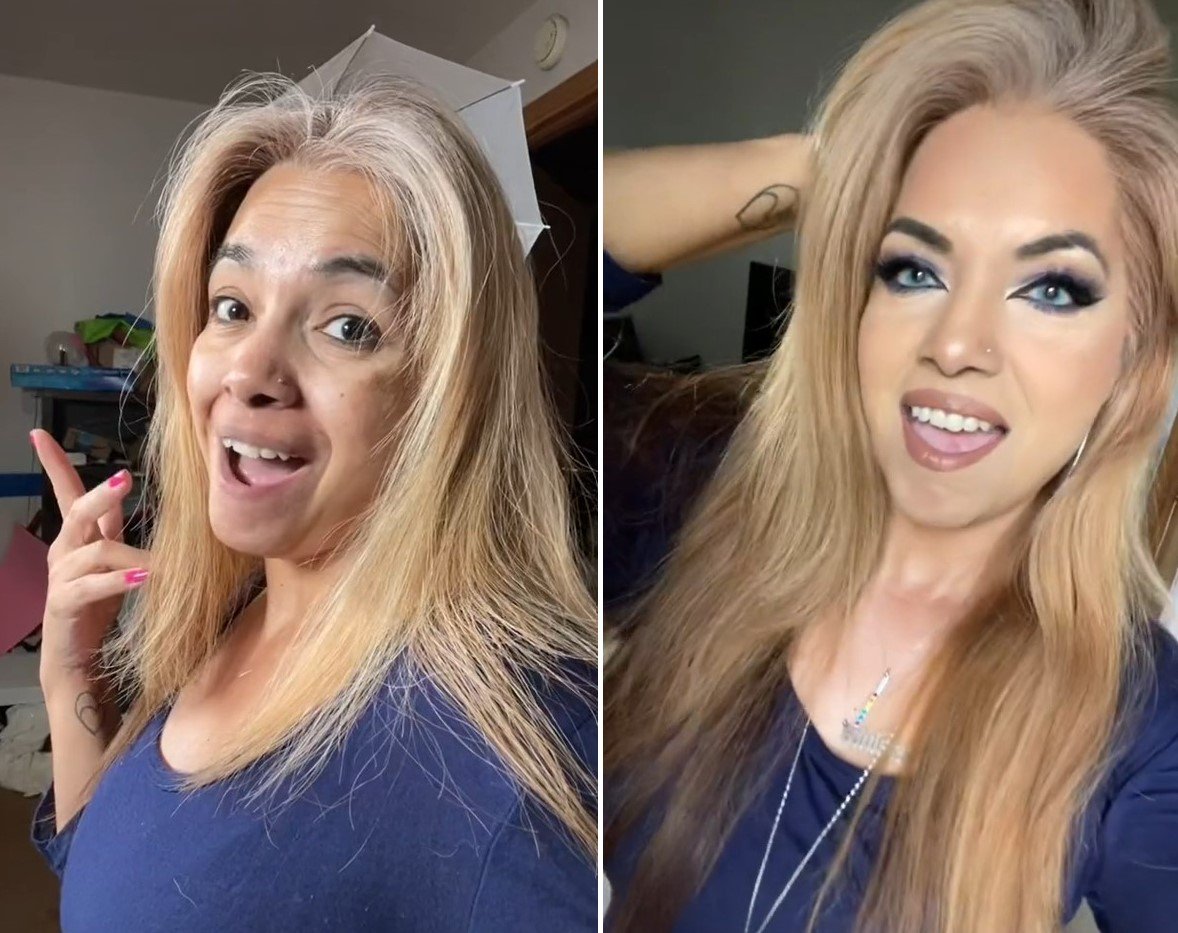 Patricia is a mom-of-one who's originally from Texas. Her day-to-day job is as a bench jeweler, but when she has spare time, Patricia enjoys making funny catfishing clips that catch people off-guard as she looks 'decades younger' in them.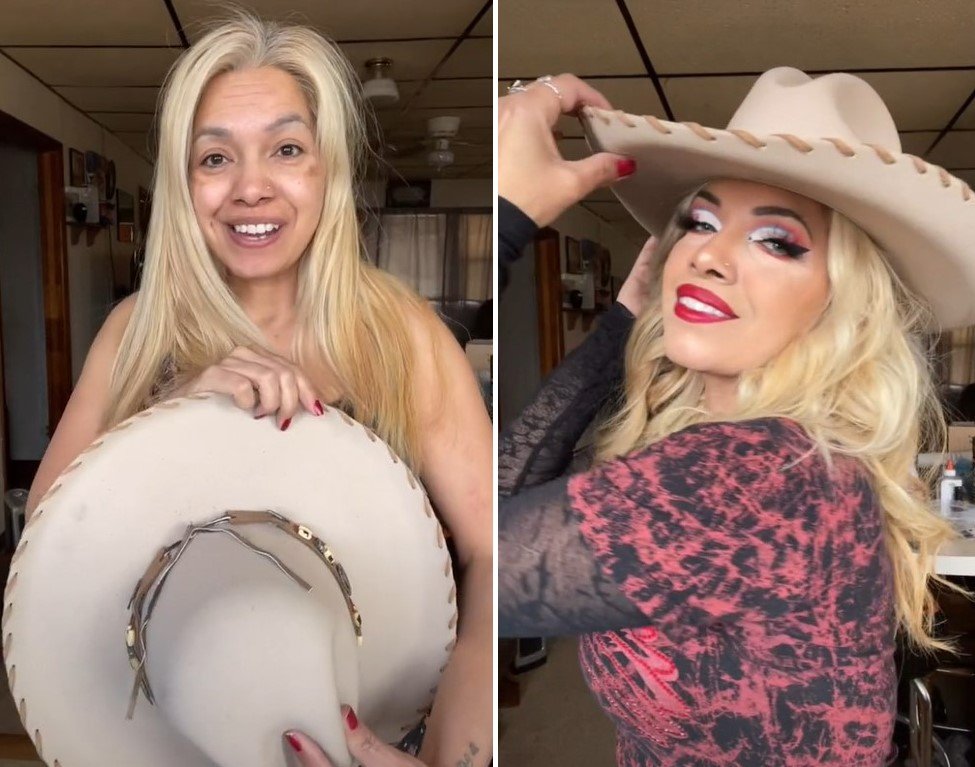 Patricia makes us of all her arsenal in her makeup videos. While the work was impeccable, she also often gets slammed by men in the comments.
She spoke to Jam Press on the criticisms, "There is no such thing as perfect, let's be real, we all have skin texture. And this is so surreal that we'd all think we are made of robots or something because we are not."
"Makeup is not illegal, we enhance our beauty and we all are artistic so why take the fun out of that? I can go from a simple makeup look to dramatic sometimes, so the comments from my supporters have my back, they still do 'till this day. I love all of them, even the one's who hate."
She started posting videos of her transformation with an intention of making it funny in 2016. But her comment section was ruthless, with people calling her ugly.
She shared, "I wanted to share my before and after videos because for so long, those words cut so much."
For Patricia who was new to such aggressive takes from people online, things were pretty hard and she let them get to her, even though being a catfish was not her intention. But not for long because she learned to change her outlook instead and embraced the title.
"Words stopped hurting me and my TikTok fans back me up because they know what I've been through."
She told New York Post, "I love catfishing. I can transform myself from a Mexican-Hispanic to a white woman if I want to. I love shocking people."
"I can transform myself from a Mexican-Hispanic to a white woman if I want to. I love shocking people," she shared excitedly. "They think I'm my daughter."
She also receives support from her 22-year-old daughter, Pamela.
"My daughter always encourages. She says, "Mom, you're such a beautiful person and I'm so proud to have you as a mother." That's what keeps me going," Patricia shared proudly.
Now the unbothered queen continues shocking people and sharing affordable tips with others so they can nail their own makeup like she does, too!
And she focuses on her supporters' encouraging words and continues slaying her looks!