Body modification-obsessed Amber Luke showed off her split tongue but not without the story surrounding the procedure, which was the second time for the OnlyFans star. On her account that is currently unavailable, the model shared that this might just be one of her most painful procedures ever.
amberluke.666_
The Brisbane model has multiple piercings and embeds with more than 90% of her body covered in tattoos. She made headlines when she almost went blind from inking her eyes blue.
amberluke.666_
The 26-year-old Australians shared, "I had to get my tongue split twice as I was lazy with the first cut and didn't pull it apart (which you're supposed to). Therefore, it healed quite significantly. So back under the scalpel blade I went when it healed."
"It hurt IMMENSELY the second time, as the scar tissue was prominent. Nowadays – these are my tongues."
amberluke.666_
Fans shared their reactions with one writing, "Wow I like that tongue. I'd like to get mine done."
"I like the way you look. And I want to be like you," wrote another.
Several people virtually winced at the mention of feeling excruciating pain from going under the knife.
Amber got her first tattoo as a teenager and never stopped since then. Her love for body modification has also made her famous with alternative model enthusiasts.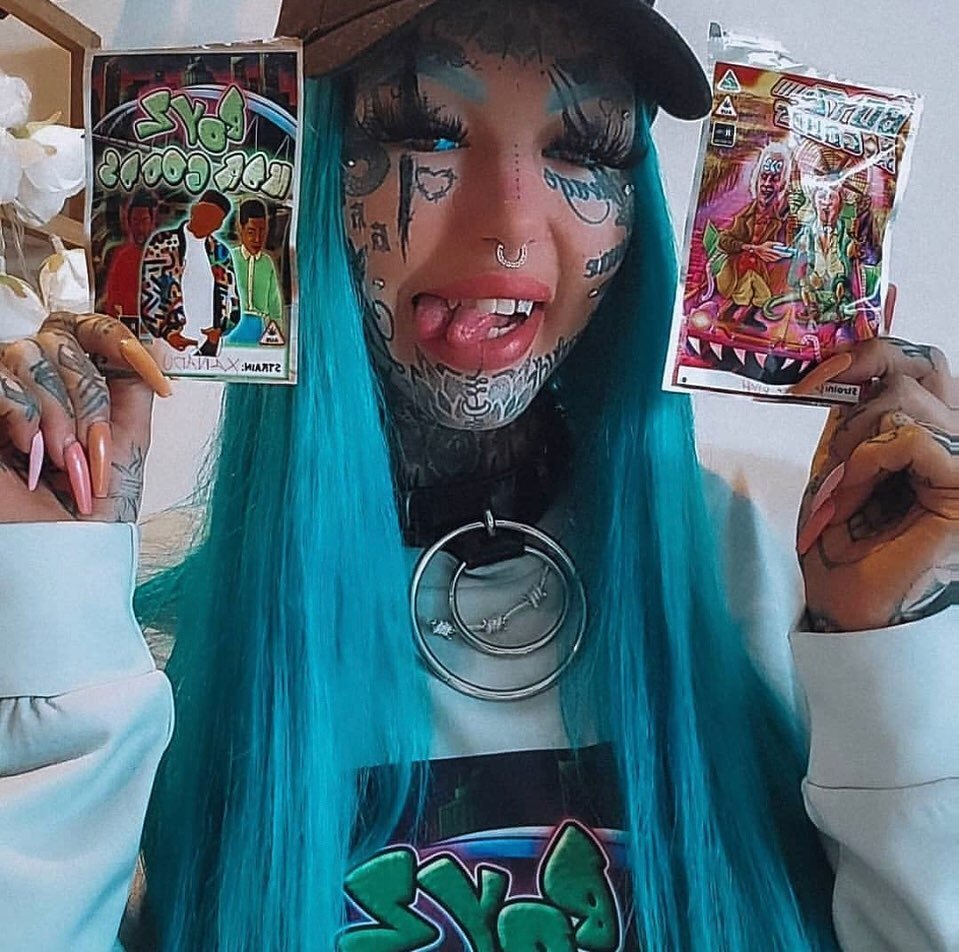 amberluke.666_
She's been hired as a model for brands and landed herself some photoshoot gigs. Her biggest earning has to be her job as an OnlyFans star, where people who love her unusual look flock to subscribe for her premium content.
While the tongue-splitting procedure might have been her most painful yet, the list might change soon as she's getting yet another major procedure.
amberluke.666_
amberluke.666_
She's currently in the process of blacking out her entire arm's sleeves which are known to be extremely painful and uncomfortable as well.
amberluke.666_