The skill of editing pictures is one that can be very useful but also destructive when seen from another perspective. This TikTok user shows just how easy it is to trick people and show the before and after of edited pictures. Holly Cockerill loves wearing makeup and taking pretty pictures, but it doesn't mean that she's not affected by the scary beauty standards social media set for people.
The 26-year-old decided to expose them all on her TikTok videos that have gone viral with over 6 million views now. The comparison between pictures is staggering, showing that just about anybody can look flawless on the internet, faking a standard that is not realistically achievable for others.
More info: Tiktok
#1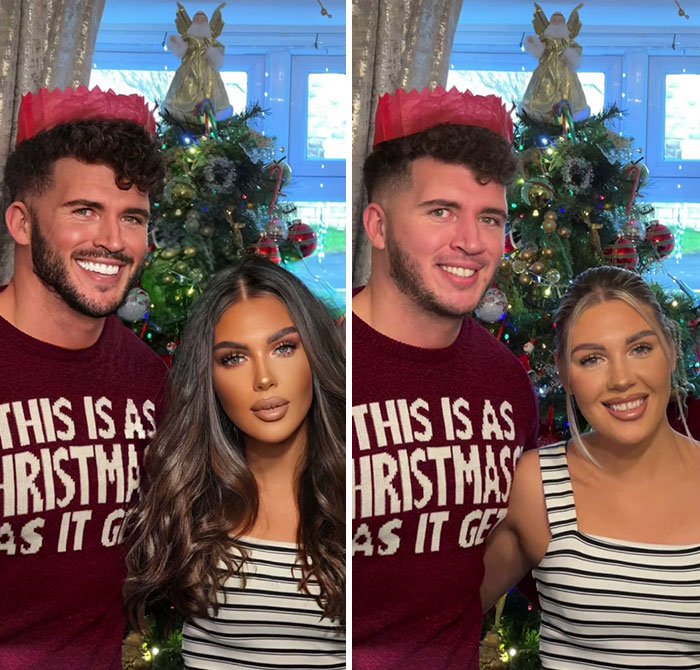 #2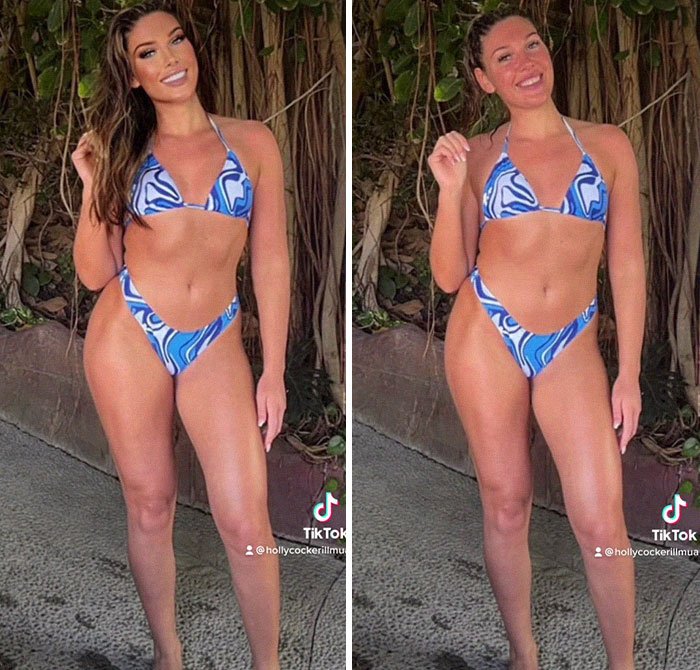 #3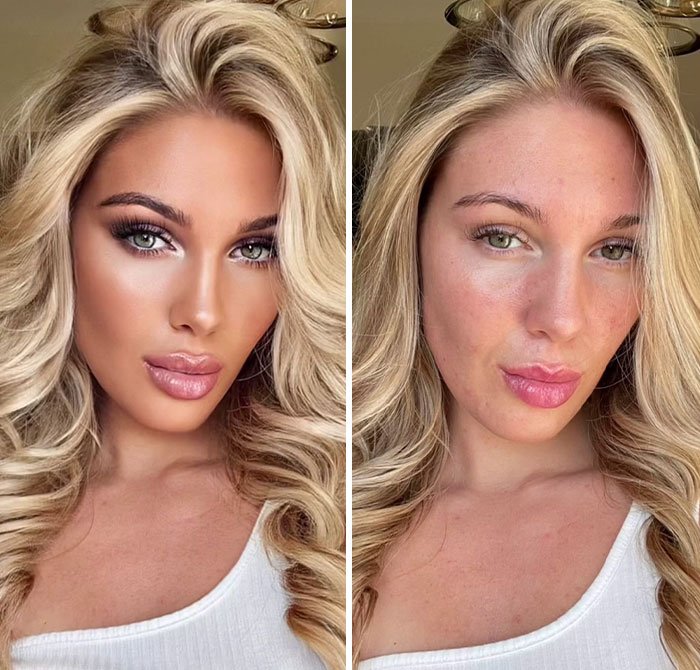 #4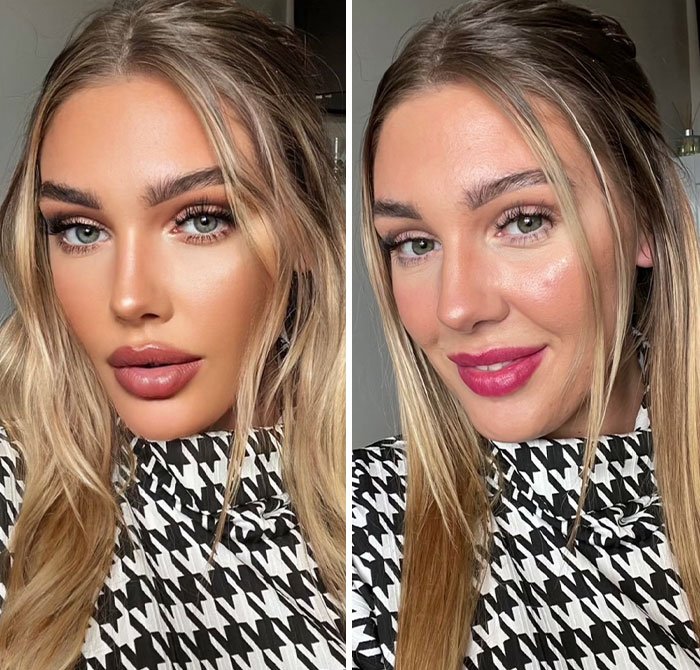 #5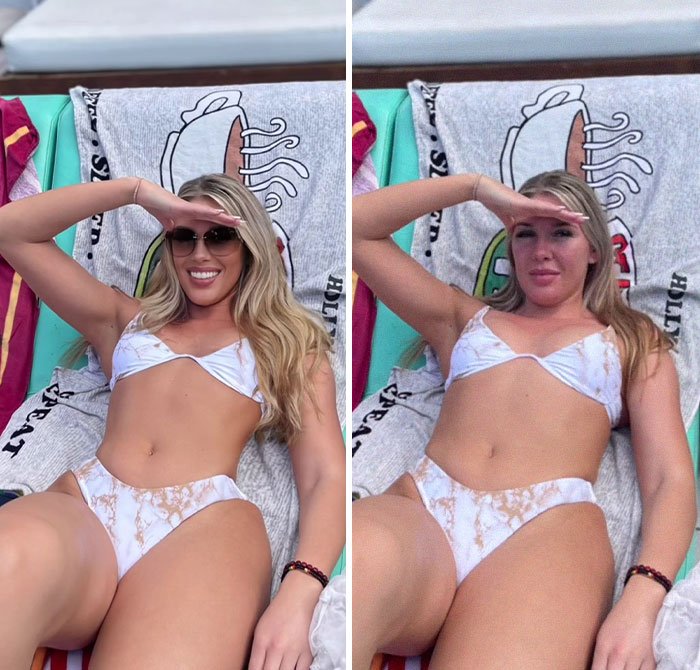 #6
#7
#8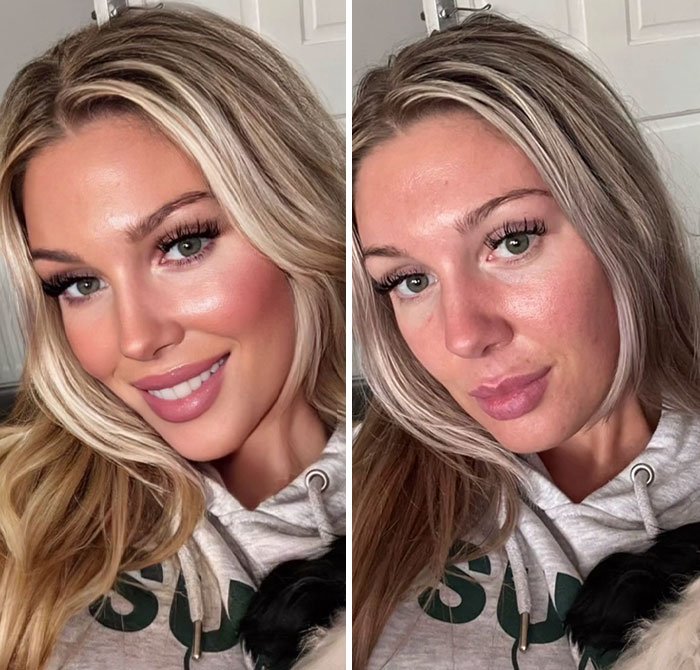 #9
#10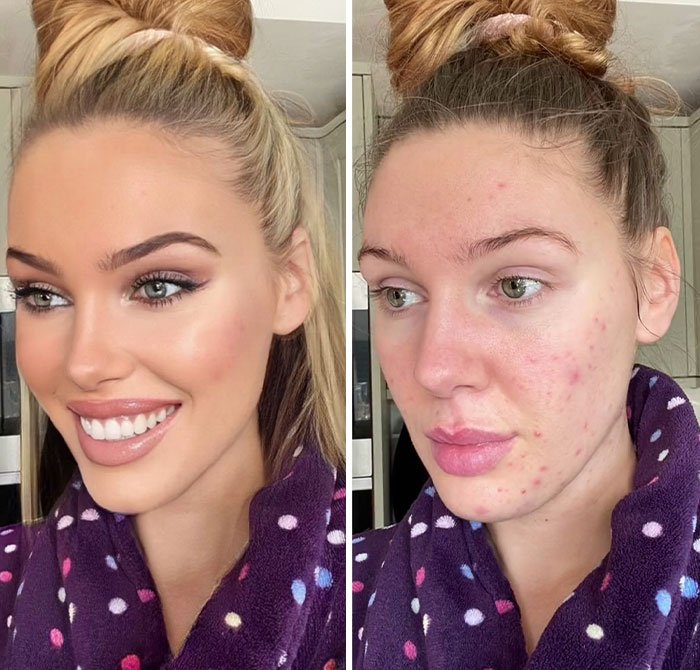 #11
#12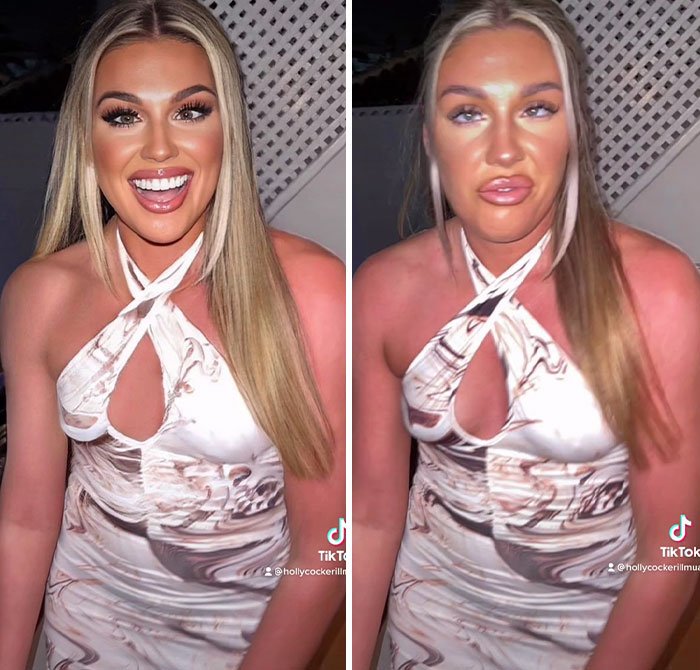 #13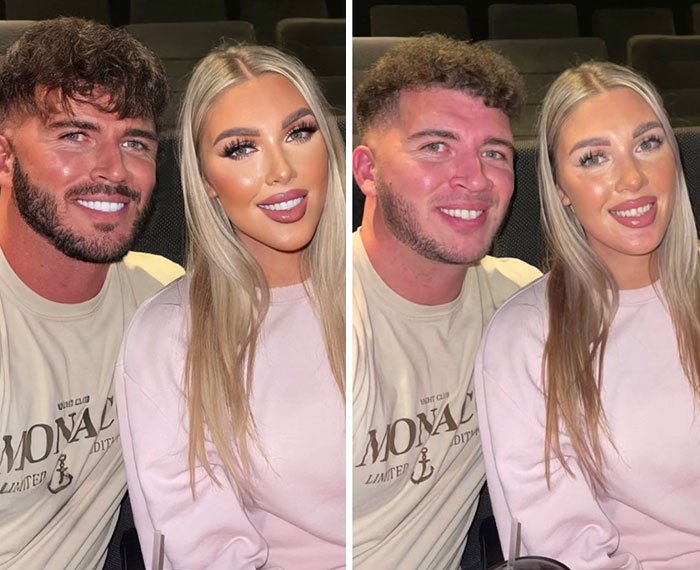 #14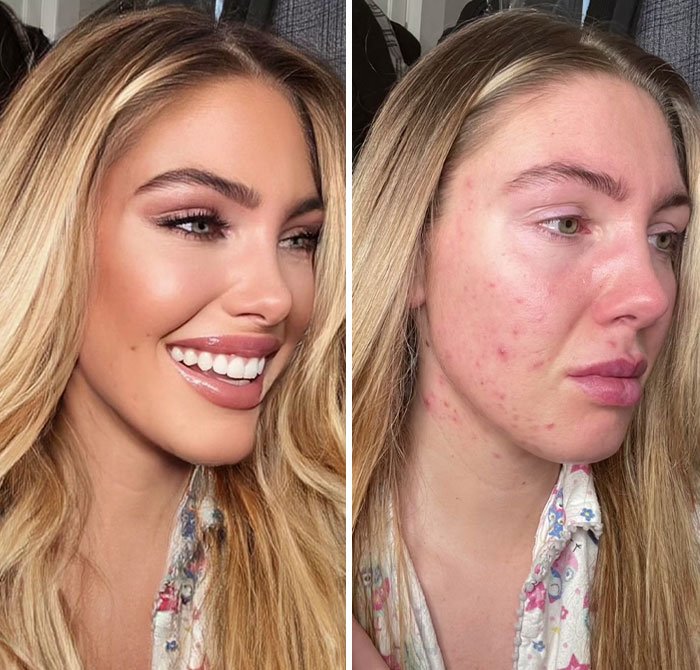 #15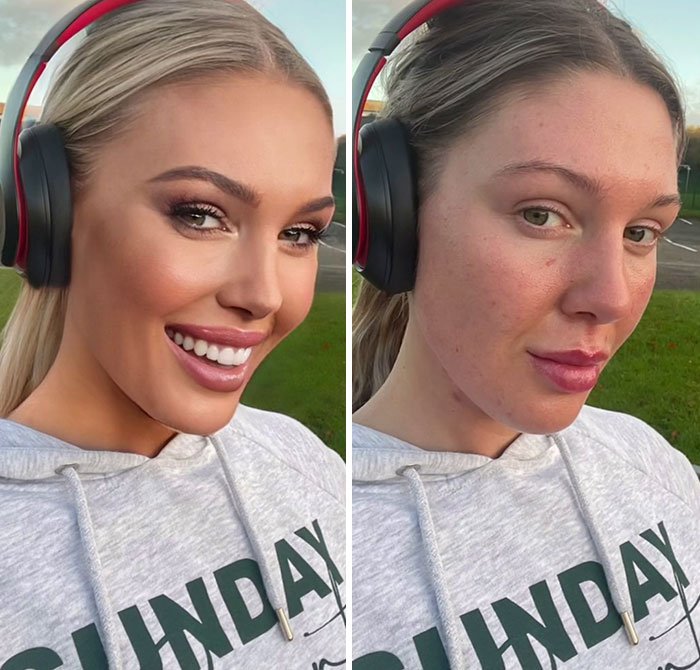 #16
The UK-based user also explained that she doesn't use any of these pictures on her social media and simply does the edit to show how fake the internet can be.