There's no doubt that when people said they're moving out, they meant they're moving out from that place—not moving the whole building out of a lot like what real estate broker Tim Brown did with a Victorian house in the middle of San Francisco.
Among many gorgeous, historical houses from the Victorian era that still stand strong in California, one of them is being moved 7 blocks away.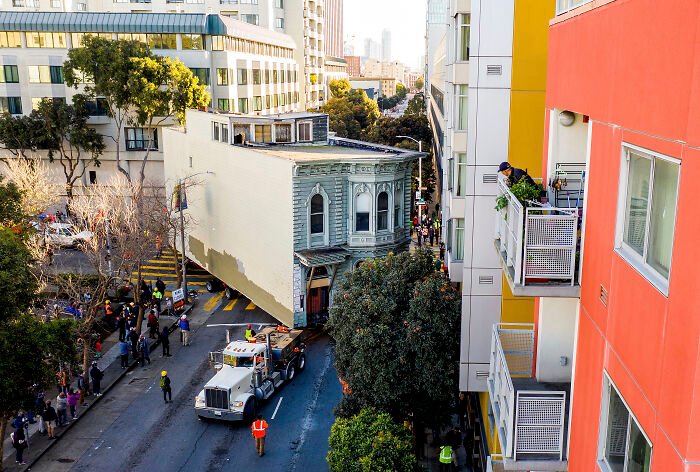 AP Photo
It is the Englander House, bought by the investor for $2.6 million back in 2013 and recently got its new address after another $400k was shelled out to move the whole building away.
This gorgeous 5,170-square-foot Victorian architectural masterpiece was built in 1882 and had been standing for 139 years.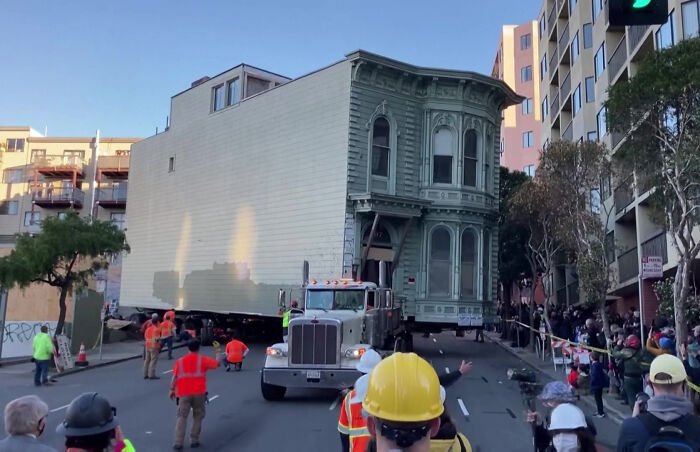 The Sun -Via
The building was moved from 807 Franklin St. to 635 Fulton St. at the speed of 1 mile per hour, or about 1.6 km/hr. Its new address was just a kilometer/0.6 miles away from the original spot.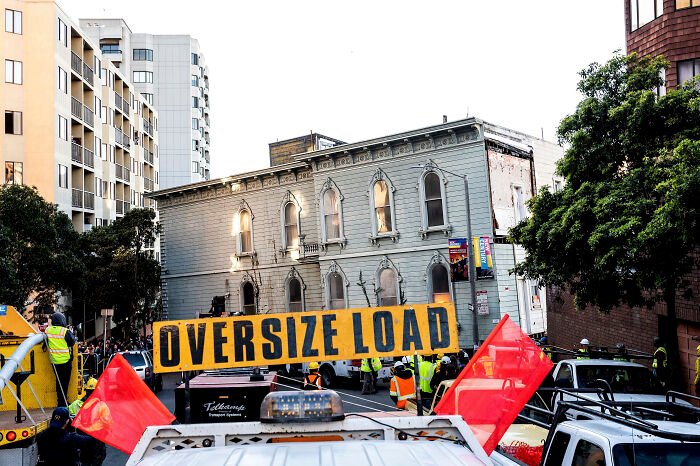 AP Photo
The process isn't easy by any means and started early in the morning at 6.15 AM. The project required the agreement of the neighborhood as they'd be removing the streetlights as well as utility lines to ensure the safety of the surrounding.
Below is a visual of the route the house took to reach its new location.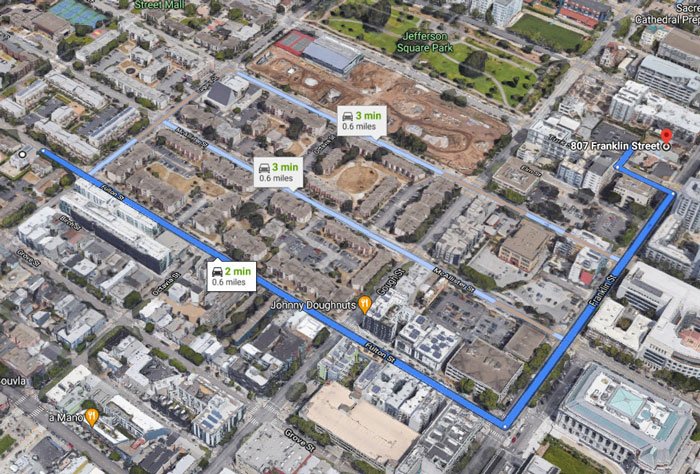 Google Maps
After spending $2.6 million on the building eight years ago, Brown moved the building out as a new apartment building was being built in the near future.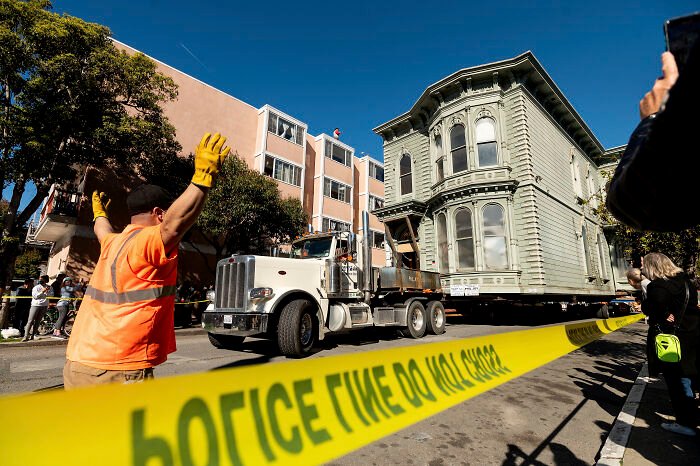 AP Photo
Tim Brown, who's an investor and a real estate broker, decided to save the vintage building with historical values to its new location to make place for the new 48-unit apartment building. He plans to renovate and transform the house into a 7-unit residential lot.
It is more financially feasible to spend $400k to save the building than to bulldoze the historical piece and build a new one, right?
Several people were making jokes about how they could've just saved time and money by using balloons like in the Disney movie 'Up.'
The Sun -Via
Tree branches were cut as the house was being carried to make way for the tall building. It didn't stop 600 spectators from witnessing the unusual moving out.
The Sun -Via
A smart real estate move to churn profit without wasting a fully functional building with historical values!
The Sun -Via
Watch the amazing process below!