A viral clip from Instagram personality and fitness enthusiast Demi Bagby showed people in a craze to pick up free cash that was spilled on Interstate 5 in Carlsbad. It was reported that two cash bags fell down an armored truck that was bound for the Federal Reserve from a local bank after a door got unlocked while it was on the motorway at 9 am.
The incident was recorded by Demi Bagby, who uploaded it on her Instagram later with 1.2 million views there.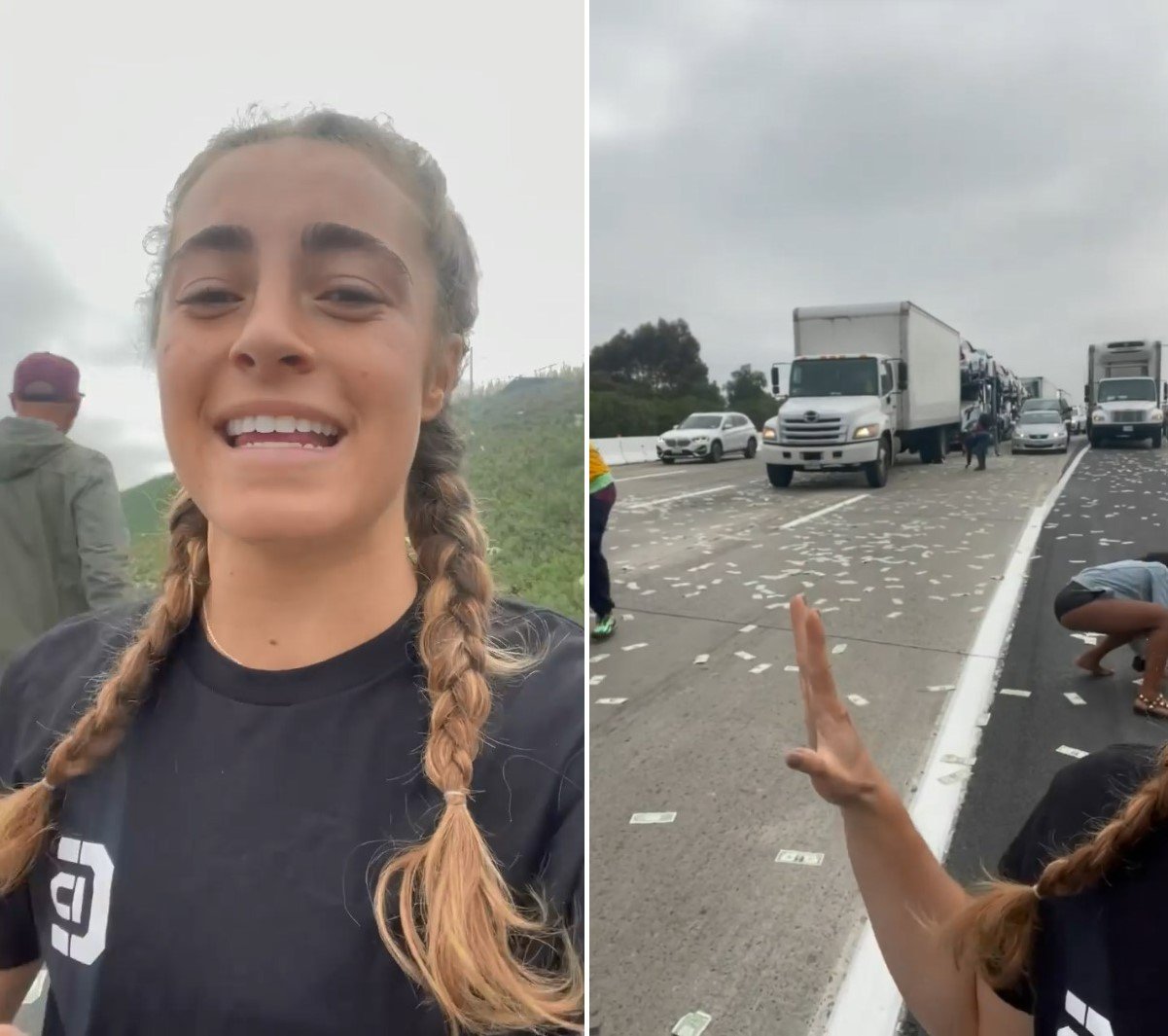 Due to the motorists parking and getting out of their cars to pick up the cash, a backup happened on both lanes. California Highway Patrol is working with the FBI with the help of taped videos that clearly showed the faces of those who picked up the money.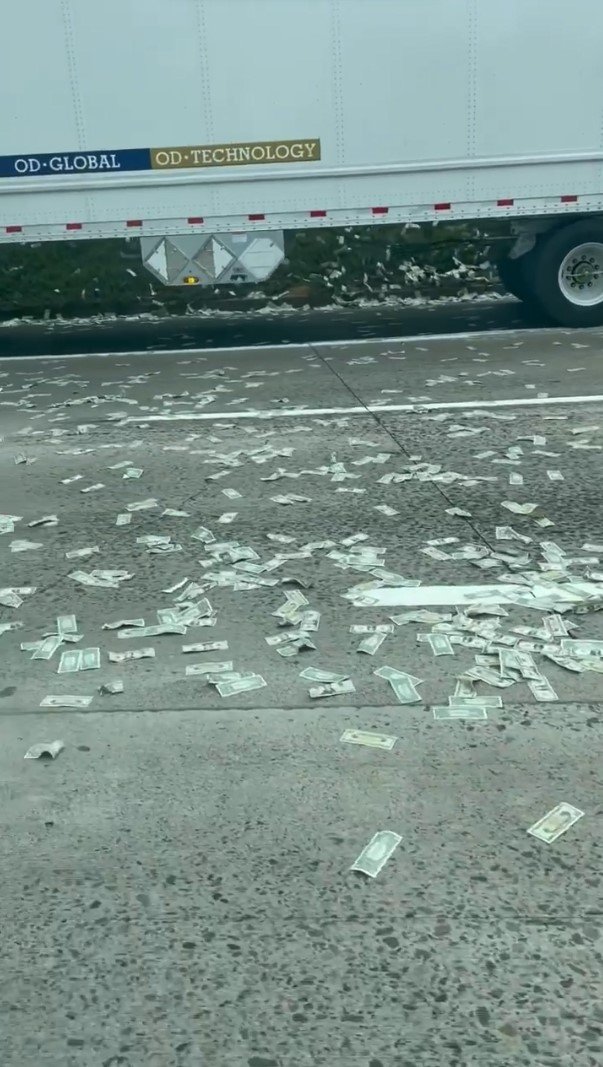 CHP Sergeant Curtis Martin explained, "There is a lot of video evidence of people picking up the cash, so we are going to be following up on every lead that we have."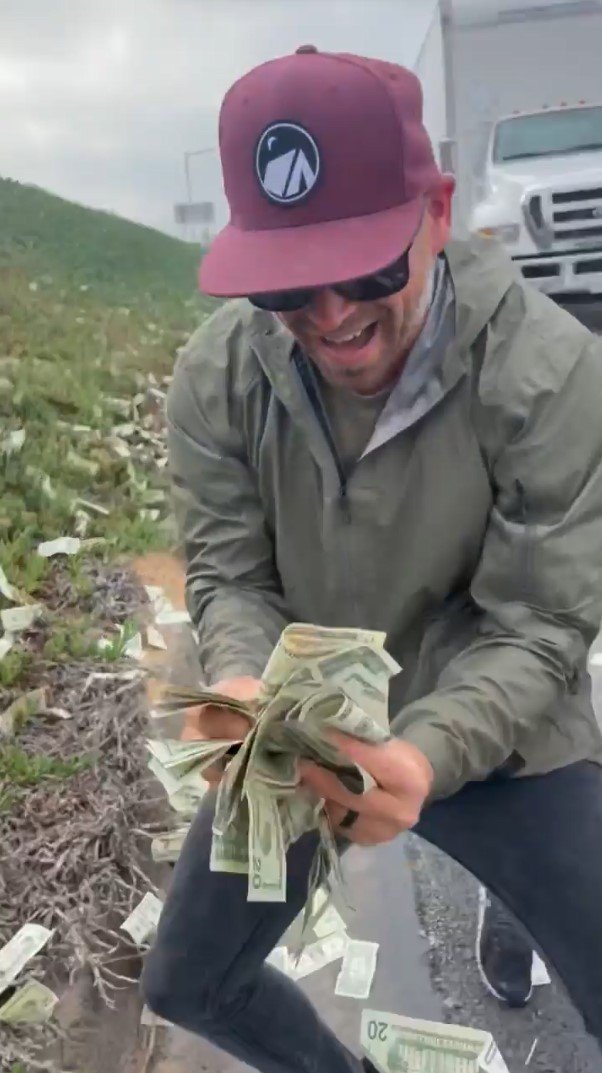 The driver who initially tried picking them back up decided to record the people who picked up the money instead. So far, two people have been arrested for taking the money because they accidentally left their car locked and were blocking the traffic when the police arrived.

The Sergeant explained, "We did arrest two suspects on the scene. Those two suspects accidentally locked their car so it was blocking lanes of traffic, so they were still here when officers got here. So they're in custody."
CHP warns that they could be charged for taking the money and should return them to their office in Vista within 48 hours or call 858-637-3800 to return the money.
They have also released a list of suspects they wish to question, including Demi Bagby. The amount of money spilled hasn't been specified.
Watch the video still up on her social media account below!
This is the most insane thing I've ever seen," she could be heard in disbelief. "Someone dropped money all over the freeway. San Diego has shut down."
"Literally it has shut down, look at the freeway right now, oh my gosh. "