Being in an awkward situation can undeniably be worse when it happens during a date out. Dating disasters are inevitable but never pray to be the victim. Piper Lou recently went out on a second date guy, but things took a twist, from bad to worse. In what she described as Dating Disaster, Piper via TikTok explained she & her date went on a bit of a hike.

It's unknown if Piper Lou's date left with a good impression.
While on the hike, Piper, the businesswoman behind the clothing
brand
named after her, realized she needed a toilet urgently. More importantly, she has the world's smallest balder. During her conversation, the fitness influencer admitted to keeping an eye out for any spots to sort out her wee situation.
This is because Piper had to cut short her hiking date due to a mother-nature disaster.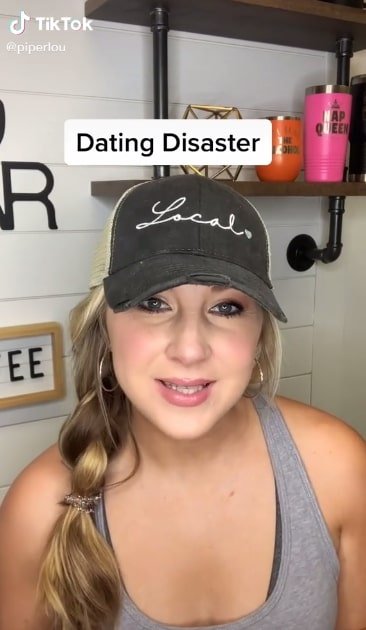 piperlou -Via
"Hey, sorry, I gotta pee,"
Piper said after locating the perfect spot. She added:
"He thinks: "Wow, you're so naturey!"
Just when Piper finished with the situation, she quickly realized that she had landed in big trouble. She continued:
"My a** is out; it's like a solid pee. It was too much of a pee where I couldn't air-drip because I didn't wasn't to have wetness in my pants the rest of the day."
During her date, Piper excused herself to pee at the perfect spot but then was attacked by ants.
piperlou -Via
She had ants all over, in the vag***, in the jeans. Literally everywhere!
Well, the next thing Piper spotted is,
"I actually have ants all over, in the vagina, in the jeans. Everywhere."
With insects in her pants, the date had to be instantly cut short, and Piper stated she was driven to the nearest home improvement shop, where she had to go completely naked in the bathroom and shake out the pants.
Piper stopped at the nearest home improvement shop to shake out the pants. However, her audience opined the incident could have been a lot worse.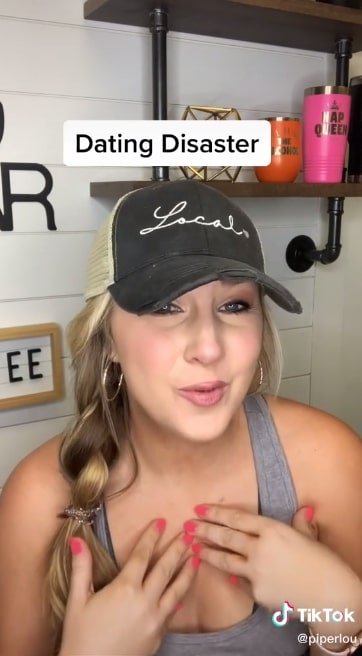 piperlou -Via
As some of the audience opined, the incident could have been a lot worse. One person wrote: "When you said leaves. My mind went to poison oak. Thank God it was only ants!" Most people were concerned to see if there were any other developments. At the moment, no update has been shared, but there was a first and second date.
On the other hand, its fingers crossed as we await an update on a THRID DATE!