Your bathroom is like a private space. Whether you're relaxing in a hot bubble bath or doing a skincare routine, it's one place in a home that's used to get ready in the morning and wind down at night. Quite an amount of time is spent in the bathroom; hence your bathroom décor should match the calming environment. In particular, a shower curtain does more than keep water away from splashing.
If renovating your bathroom isn't the budget this year, don't despair, as you can change your shower curtain instead. It enhances the look of the space and can tie the rest of your décor altogether. With that said, the best shower curtains have a tasteful appearance and are guaranteed to leave your visitor thrilled. Here we've rounded up some standout picks, including classical artworks to Japanese lithographs. Have a look, and possibly they will inspire you.
I'll See Your Shower Curtain And Raise You My Shower Curtain.
Marquetan -Via
My Wife Let Our 8-Year-Old Choose His Shower Curtain Today.
SkipTracePro -Via
Shower Curtain.
dadjokes_and_puns -Via
I'm A 30-Year-Old Female With Plenty Of Regrets, But This Isn't One.
drpiotrowski -Via
I'm Single, And I Picked Out My Own Shower Curtain.
Danimal1 -Via
Got A New Shower Curtain.
EmilyMarie82 -Via
She Said That I Could Choose The Shower Curtain If I Kept It Nautical.
DogAdobo -Via
My Friend's Roommates' New Shower Curtain.
Pump-Fake -Via
I Let My Boyfriend Choose A Shower Curtain, And Now We Have This.
BoaGirl -Via
My Periodic Table Shower Curtain Has The Element Of Surprise On It.
sweaner -Via
Girlfriend Didn't Like My Shower Curtain, So She Got Me A New One.
Dr_Siouxs -Via
This Shower Curtain.
stars_mcdazzler -Via
I'm A 28-Year-Old Man, And I Regret Nothing.
Tron3462 -Via
Shower Curtain.
etsy -Via
My Husband And I Discovered You Can Get Photo Shower Curtains.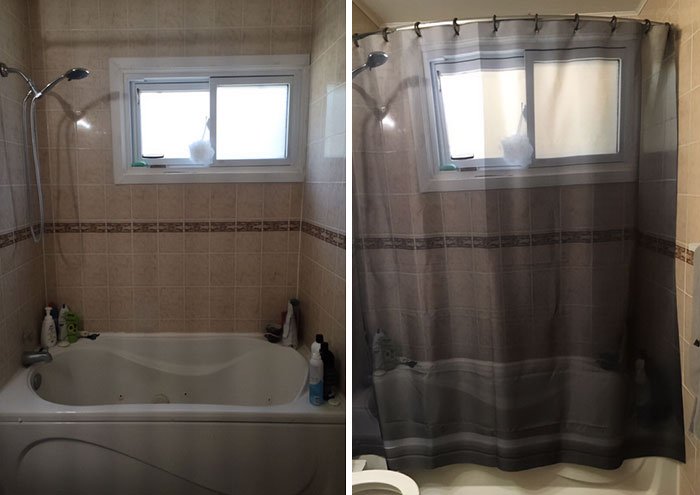 Elatedonion -Via
My Roommate's 4 Year Old Picked Out This New Shower Curtain Out Of Literally A Hundred Of Options. Victory Is Inevitable.
padraigofcurd -Via
I'm A Nerd, And I Picked Out My Own Shower Curtain.
socksarecool95 -Via
Shower Curtain.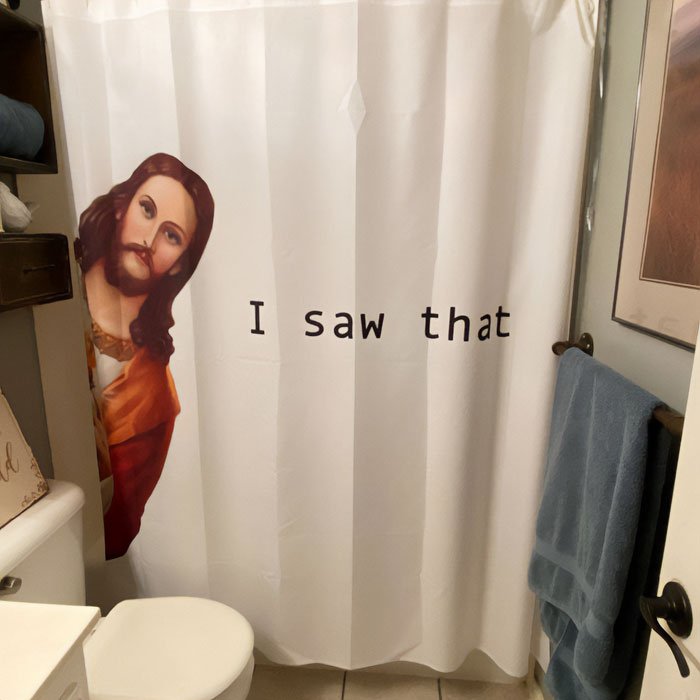 etsy -Via
My New Shower Curtain.
sydcooper89 -Via
My Wife Is Gonna Love Our New Shower Curtain.
ChaoticWeird -Via
I Got A New Shower Curtain Today, And I Can't Stop Staring At It.
mankattan -Via
I Approve Of These Shower Curtains Human.
hootersbutwithcats -Via
Shower Curtain.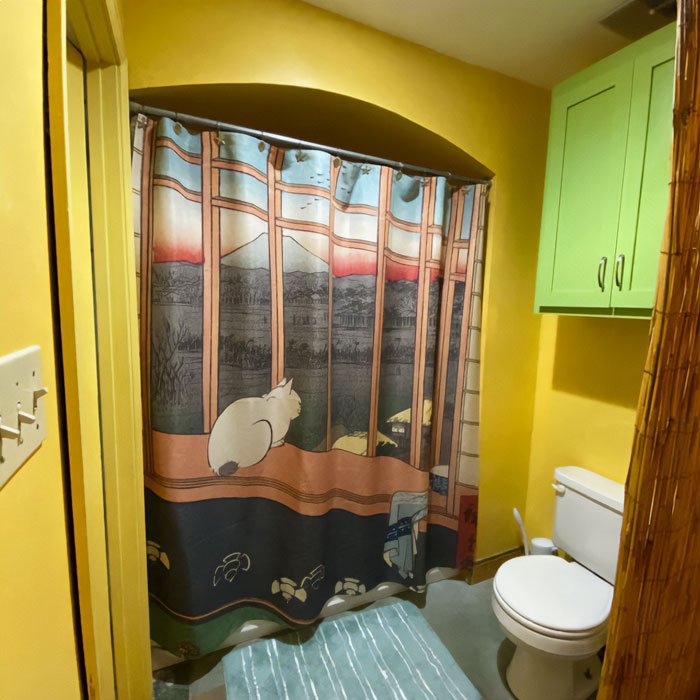 etsy -Via