A woman was terrified beyond her wits when her date drove her 45 minutes out of town to meet her mom, who's out in the dark in the man's garden. She never thought her seemingly perfect first date with a surgeon would almost end up like a horror movie. The woman shared on her TikTok account
duchessofdecorum
and started her story, "Listen up because I promise you this is going to blow your mind."
She agreed to a blind date and met the guy who was a tall, dark, and handsome surgeon. Basically, he had the perfect appearance.
The date started well, "The guy pulled up in a Porsche, he was 6ft 3, absolutely gorgeous, he takes me to the best restaurant in town, and we had a great conversation, he was as advertised."
"He was Christian Grey before Christian Grey - minus the sexual fetishes."
She mentioned that she felt it was a bit weird that he kept mentioning his mom, but she believed that couldn't be the worst thing ever. Who doesn't love a man that loves his mom?
"After dinner, he said 'I like you so much I'd like to meet my mom.' I was like it's 9.30, is it not a little late and he said she is always up."
She wasn't sure about his invitation, but yet again ignored the gut feeling, believing that he was all about good intention. So she said yes.
"I get in his car and we drive like 45 minutes outside of Chicago, I had no idea where I was, I didn't even have a phone so I couldn't make a call,"
The woman began to feel worried, "I have seen horror movies that start like this, and Christian Grey was slowly starting to look like Ted Bundy."
But he soon went back to "Christian Grey" mode when he pulled up in front of his house which was almost like a castle.
After walking in, the woman asked, "Where's your mom?"
She got concerned when the man answered her casually that she's out in the back. At 10 pm. And never sleeps.
She pictured what happened, "We were walking in the grass, it was pitch black, and all of a sudden he stopped in the middle of the yard."
"And he says 'Patty this is my mum, mum this is Patty', and he was talking to a frickin tombstone."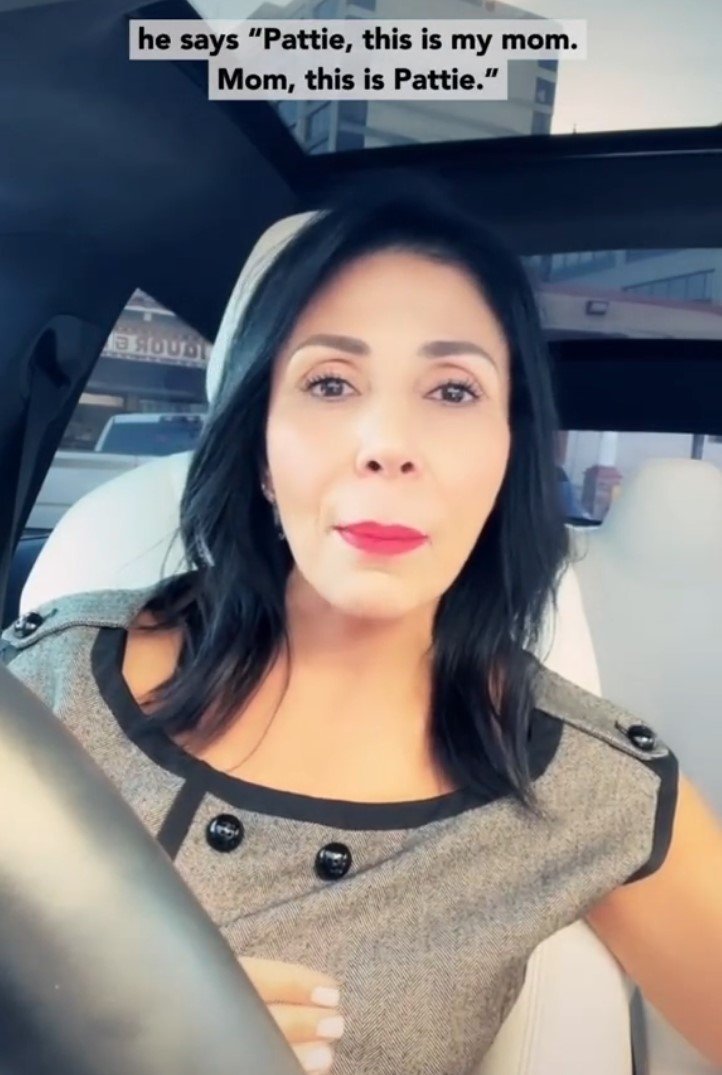 "He had buried his mom in his back yard and I thought this guy is going to kill me."
Obviously, Patty was scared out of her wits, thinking the man had a loose screw and would kill her if she screamed or denied him. So she had, instead, followed along and decided to greet mom the tombstone.
"I talked to that frickin tombstone for 15 minutes acting like it was totally normal, there was nothing wrong, I could have won an academy award," she recalled.
He later drove her home and when she reached her apartment she immediately jumped out, "I saw my doorman, got out of the car and said 'don't you ever call me again, if you ever call me again or I hear from you again, I called the cops because you are sick' and then I ran upstairs."
"The moral of the story, always listen to your gut," she reminded people in the viral video with over 320k views.
"If you don't listen to it you might end up speaking to a tombstone for 15 frickin minutes thinking someone is going to kill you."
One added, "Moral of the story: never get in a car and drive anywhere with a stranger with no phone."
"Where is the creep now? I just want to make sure he is not my surgeon," joked another.