We always love it when celebrities interact with each other on social media despite never been seen together in events or on the red carpet. Like Ed Sheeran and Courteney Cox, a lot of people don't expect them to have such a wholesome friendship despite the odds. And recently, we're seeing another cute new budding relationship between rapper Cardi B and actor Penn Badgley.
Penn Badgley previously spoke very positively of Cardi B's social media engagement, comparing it to his 'pathetic' attempts.
Hey, it's actually cute to know that he's trying! Not everyone can be a social butterfly in the virtual world.
He told the host in the interview from 2019, "I really appreciate people who have this sort of totally second-nature relationship with [social media]."
The interview was during one of his events promoting season 3 of 'You' that is streaming on Netflix. He continued, "Cardi B is a great example of that. She has such an authentic relationship. To me, it's this incredibly nuanced place to be. Despite what many might judge as antics and all this, I feel like she has an incredibly authentic relationship to that, and that's why people like her so much,"
Cardi B went mad when she saw Penn Badgley talking about her. She was EXCITED!
OOOOMMFFFGGGGGG HE KNOWS ME !!!OMMMGGGG!!!!!!Yoooo like I'm famous famous https://t.co/Z7MFQc2t2i

— iamcardib (@iamcardib) October 17, 2021
Penn Badgley was just as equally excited that Cardi B saw his old interview and reacted positively to it.
PennBadgley -Via
And then they swapped profile pictures, like how much cuter can this get?
PennBadgley -Via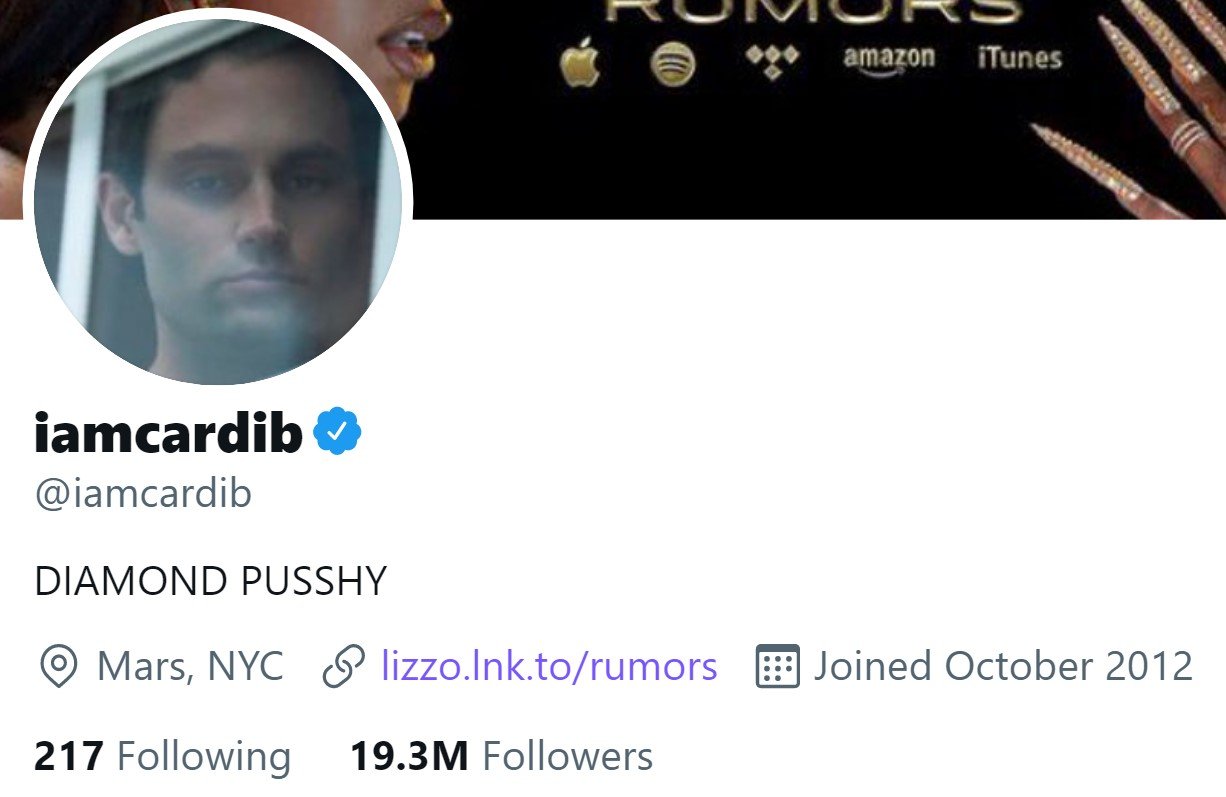 iamcardib -Via
Inspiring duo. We love their energy.
.@PennBadgley pic.twitter.com/JjsxjtrwMb

— iamcardib (@iamcardib) October 20, 2021