Librarians help people access information and gain knowledge, from historical records to latest technology researches, their job seems boring, however, that's not completely true. To prove that a giggle can easily accompany a pleasant read, We have collected a list of some of the hilarious examples of librarian humor. These creative solutions will definitely get everyone's attention. scroll down to check out why you should go to the library more often!
#1 Sometimes I Wear My Panda Hat To Work. This Is What It Looks Like To Everyone Walking Into The Library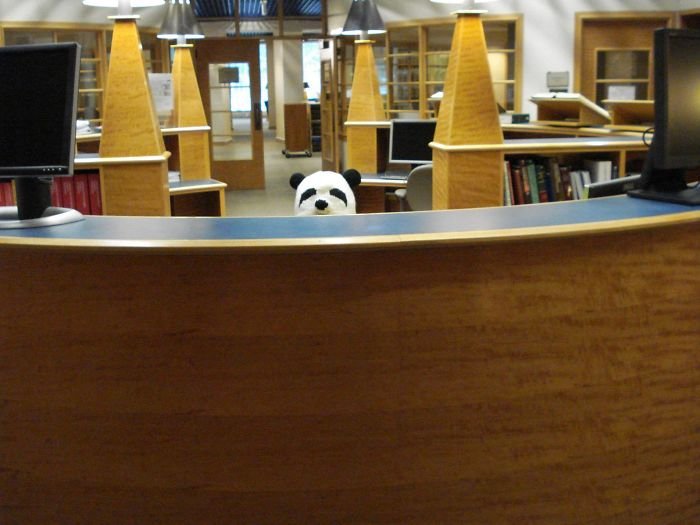 djhalfacookie -Via
#2 When Libraries Troll Their Patrons
sidshembekar -Via
#3 This Was At My College Library Entrance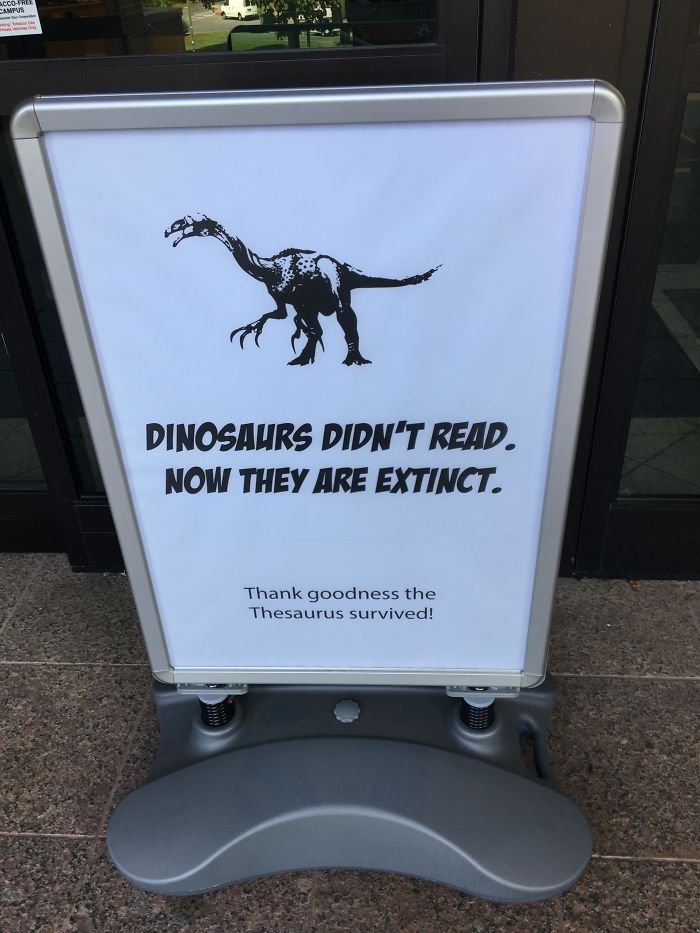 TNMurse -Via
#4 My Local Library
JasperSitwell -Via
#5 "Please Do Not Let In The Cat"
TheLoserCrowd -Via
#6 My School Library Knows What's Up
SheenaMaLeena -Via
#7 Every Year My School's Librarian Dresses Up As A Book Reaper To Collect Overdue Books
MechEMatriarch -Via
#8 Mystery Indeed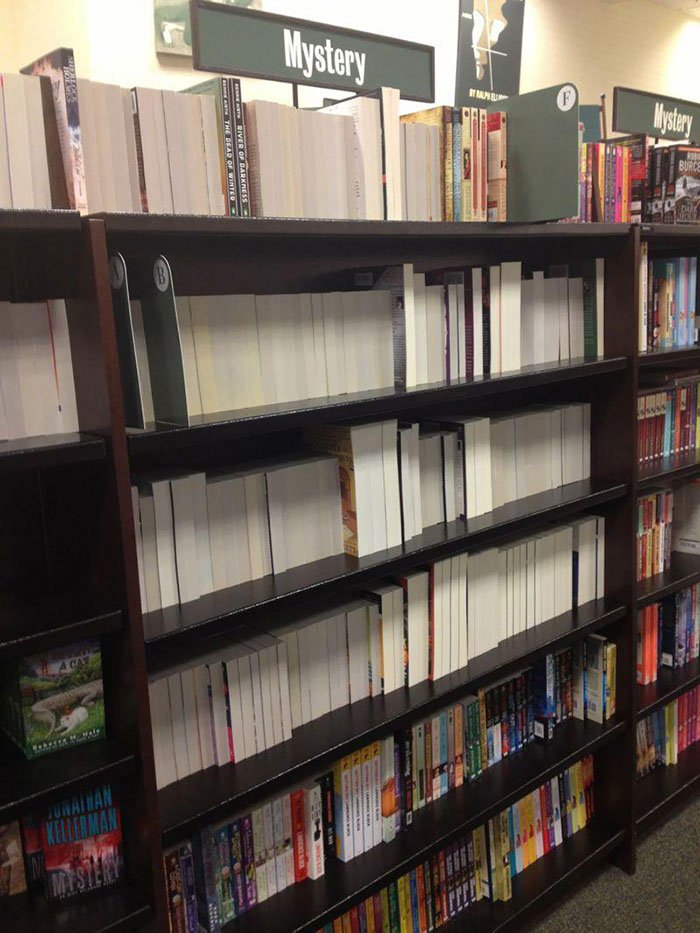 #9 Librarian Humor
Kroi -Via
#10 My Local Library Is Taking People's Mugshot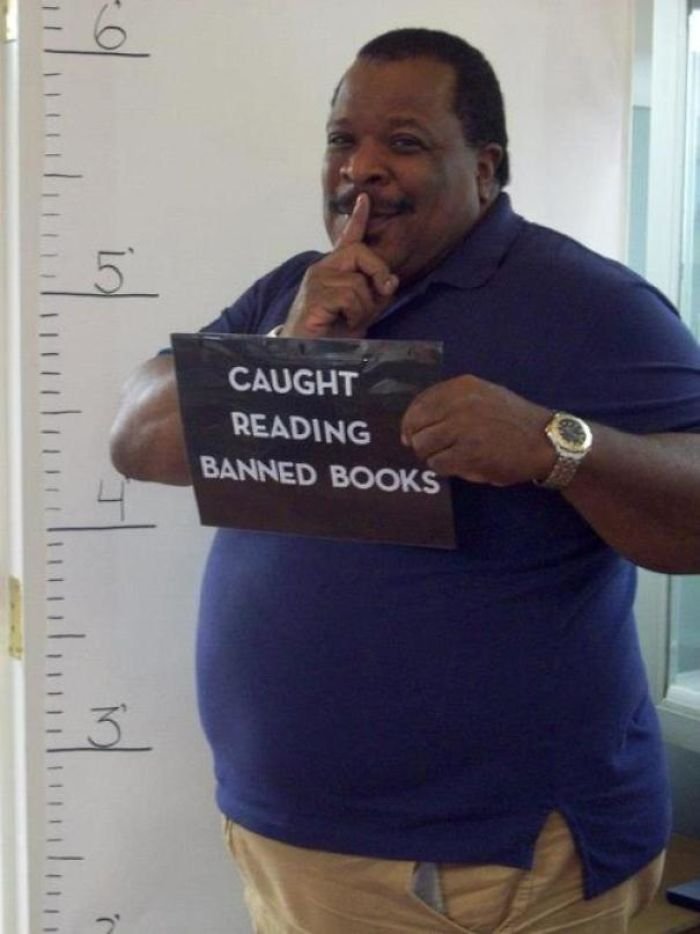 CaptainSterling -Via
#11 I Went To The Library, Accidentally Ended Up In Intersteller...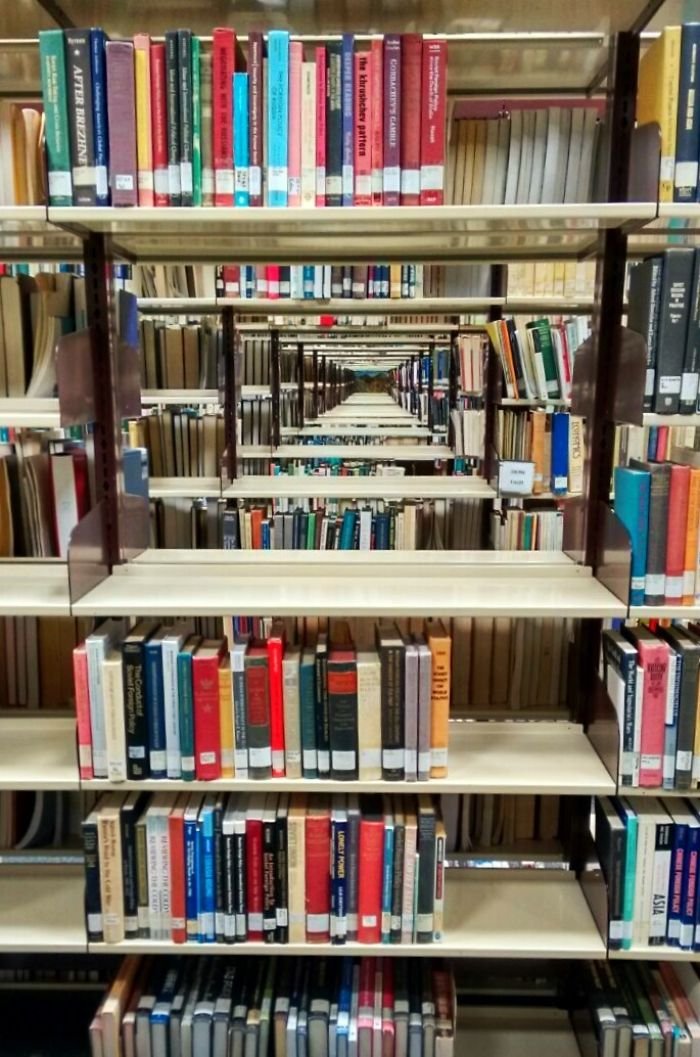 imgur -Via
#12 My Town's Public Library Has A Clever Blizzard Solution
HopkintonHiller -Via
#13 My Local Library Has This Sign On Their Dropoff Slot
WombatJack -Via
#14 Who Ever Said Librarians Don't Have A Sense Of Humor?!
HatfieldColLib -Via
#15 I Am Glad To Know That I Am Safe In My Universities Library
ExtendedHours -Via
#16 This Librarian Is Brilliant
soundthetrumpet -Via
#17 We Found This Beautiful Wooden Writing Desk In The Newbold College Library, Opened The Drawer, And Found This Message
newboldcollege -Via
#18 My University Library, Ladies And Gentlemen
HiDDENk00l -Via
#19 Saw This In My School Library
reddit -Via
#20 My Wife Is A High School Librarian And One Of Her Students Lost A Turtle In The Library Earlier In The Week. Today He Was Found. She Swears This Picture Wasn't Staged. Is This Awesome Or Is My Wife A Liar?
Kaoswzrd -Via
#21 I Love My Local Library
Harry_B_C_Dresden -Via
#22 Well Played Library Well Played
bensonseth_vhseth -Via
#23 Library Pun
padair720 -Via
#24 I Was Studying In The Library When My Phone Rang. Returned After A Few Minutes.
Anttu -Via
#25 In My School's Library
greenbloodedcomputer -Via
#26 My Library Trolled The Blue Cover People
Karahdactyl -Via
#27 Ran Across This In My Local Library
randolphhiggins -Via
#28 My Library PSA
underatedd -Via
#29 The Librarians Are Making This Joke
lifebettergreen -Via
#30 This Is On A School Library
TheTrollFarmer -Via