A woman has discovered that she wasn't the main bone of contention in her husband's holiday clip after re-watching it to find him appearing to zoom in on another woman who had worn a bikini ensemble. Taking to TikTok, the woman under the username @thicctok5280 explained how she went to Florida with her husband last week, where they took some memorable clips while at the beach.

TikToker @thicctok5280 posed for her husband while they were out at a Florida beach.
thicctok5280 -Via
But just when she re-watched one of them, she saw that her husband at had a point took photos of a woman behind her instead.
"I was watching my husband's video from our Florida trip last week."
The woman from Denver said in the clip. And in it, she could be seen walking beneath a wooden pier and re-adjusting her swimsuits while preparing for a picture.
She gave different poses only to be told by her husband it was a VIDEO.
thicctok5280 -Via
The narration continued:
"Let me get closer, so you can see me! I love Florida."
Her husband could be heard in the background saying it's a video, carries on filming and showing a bikini-clad woman fixing her hair in the water. As his wife walked out of frame, he panned the camera back and zoomed in heavily on the woman.
When re-watching the clip, the TikToker realized he was filming her to get a closer look at the woman behind her.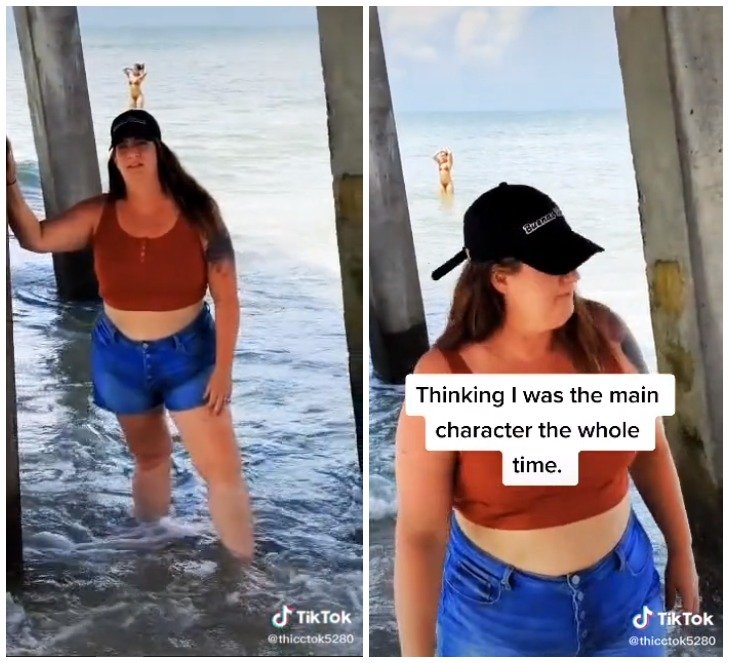 thicctok5280 -Via
"I figured out I'd give him a few poses thinking I was the main character the whole time. Until I saw who he was recording."
The TikToker then said conclusively. Since posting to the platform, people have urged her to divorce, while a few are curious to know it was all a joke. But then others were quick to defend the husband, saying he could be filming their teenage child.
Her husband got busted, and this is the woman in a bikini ensemble.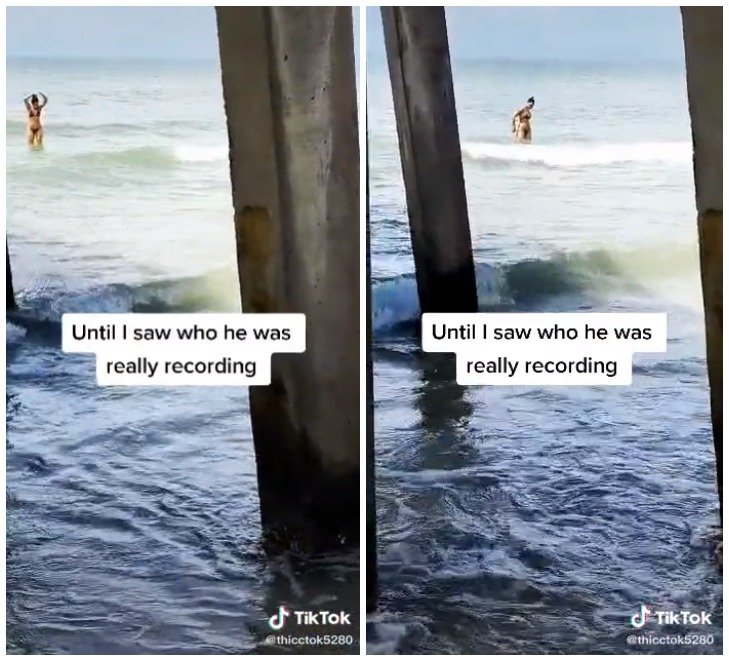 thicctok5280 -Via
Giving an update in the comments, @thicctok5280 clarified people's opinions claiming it was downright a joke as some had suggested. She wrote: "Everybody, this is a joke. He [her husband] was filming me, and she happened to just be in the background. He loves me very much." This aside, how would you have reacted if you had found yourself in such a situation?