The wet-look is more than just a well-timed poolside look as celebrities adapt it into wearable fashion. Stars with no qualm in rocking daring looks and sheer dresses have also hopped in to weave the wet-look theme.

Kim Kardashian for Met Gala 2019 in this diamond-draped, wet look.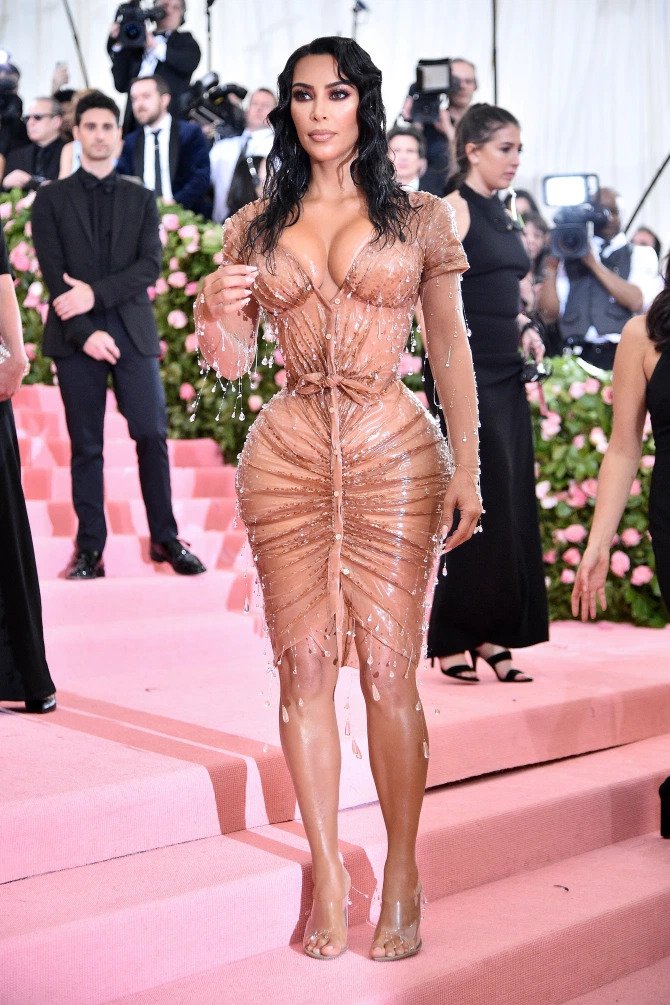 Getty
Kim appeared on Met Gala 2019's red carpet in a raunchy, nude-colored dress. The small, dangling diamonds on her dress looked like drips of water droplets. And after her, Kylie Jenner and Bella Hadid are among those who rocked their own wet fashion.
Kylie Jenner's photoshoot in sheer white dress emphasizes her curves.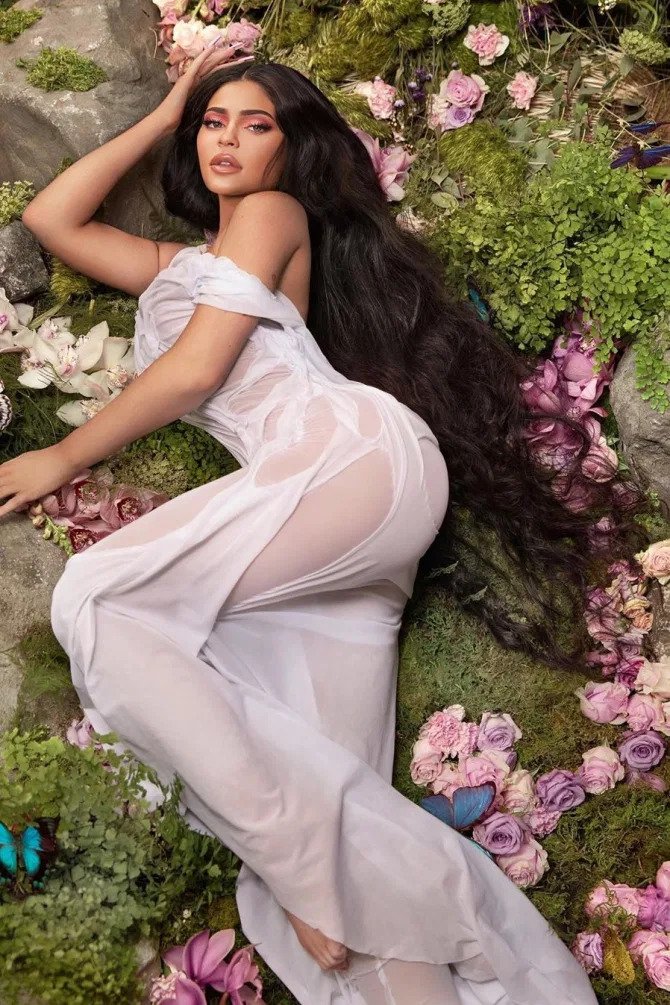 Bella Hadid showed off her bronze tan in this wet look take.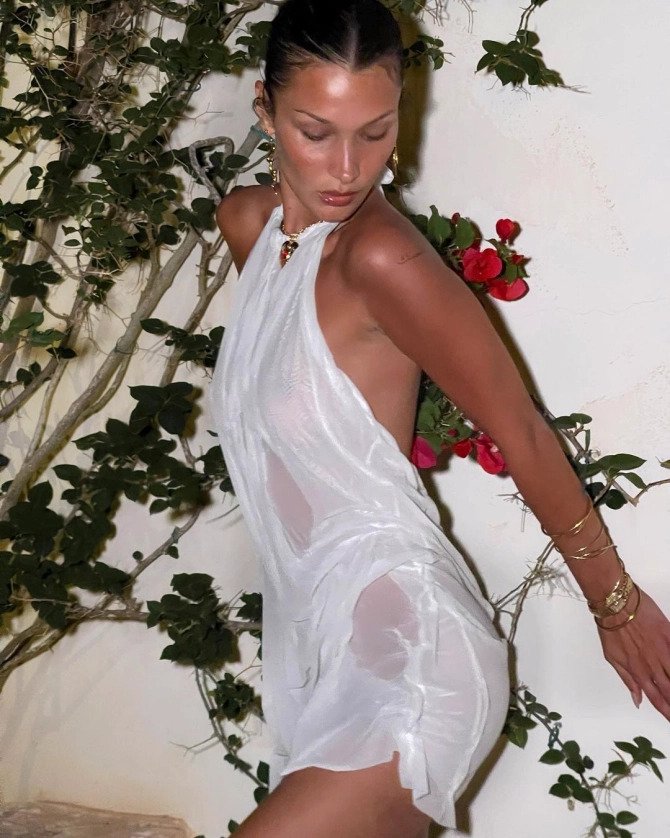 bellahadid
People have long admitted the attractiveness of wet shirts that sticks on the skin, but it was never brought up as fashion. Many Hollywood designers are showing the appeal of turning it into a glamorous dress, or two-piece celebrities can wear on the red carpet. One of Kim's most iconic looks now inspired many others to show their take on it.
Zendaya looked absolutely stunning in this high-slit nude long dress.
Rex
25-year-old actress Zendaya turned heads when she appeared for 'Dune' premiere's in Venice in this full-beige ensemble that gives off a wet vibe. She kept it classy and elegant with green stones embedded on her ring and necklace.
Tinashe wore matching top and skirt that are semi-sheer with wet-look vibe.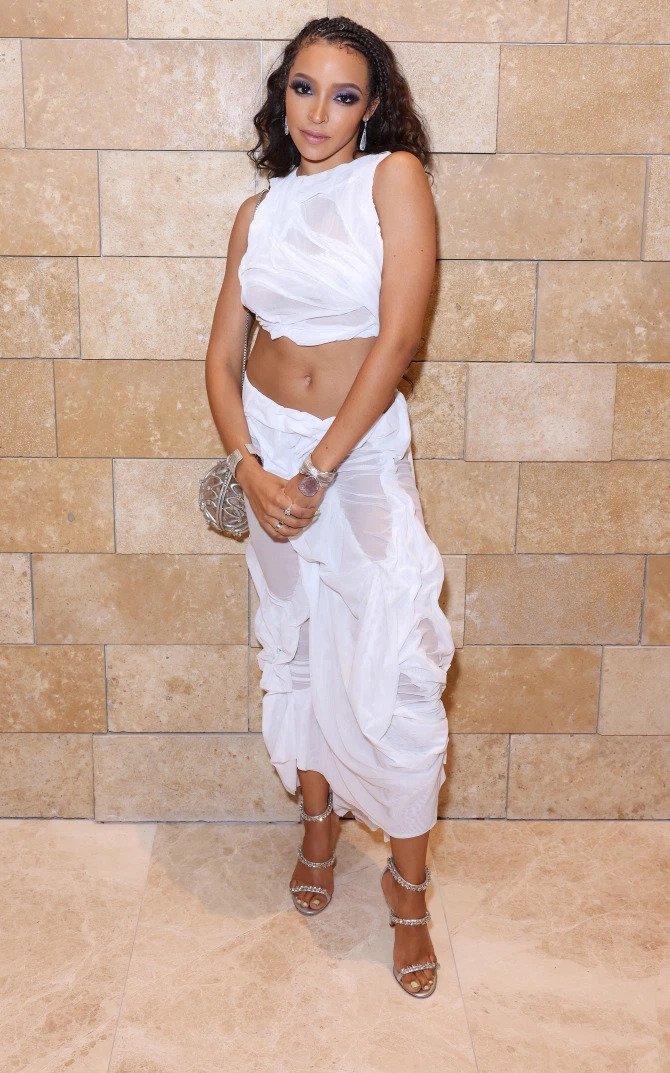 Getty
FKA Twigs looked stunning when she once performed in a completely soaked dress that made it see-through.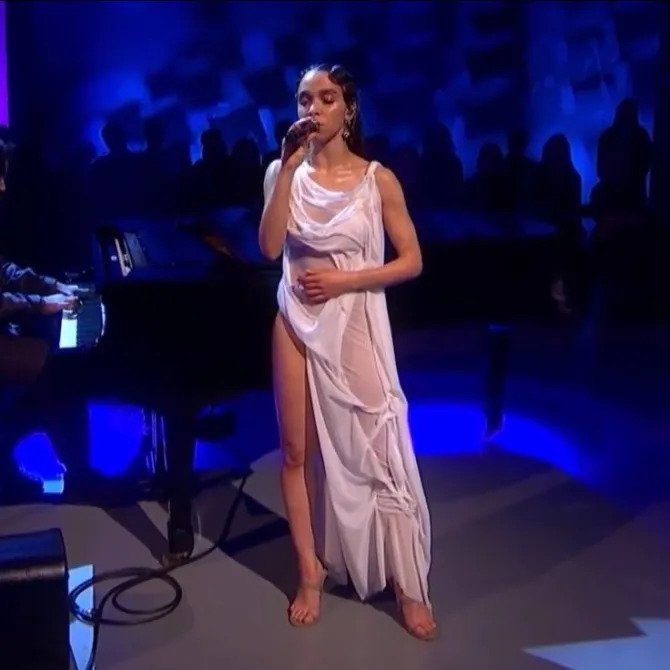 BBC
Not everyone does their wet-look literally like Twigs or Kim below! They take on a more daring route by going braless on top of letting their top be completely soaked.
Arabella Chi's t-shirt is completely soaked in this beachside, wet-look picture.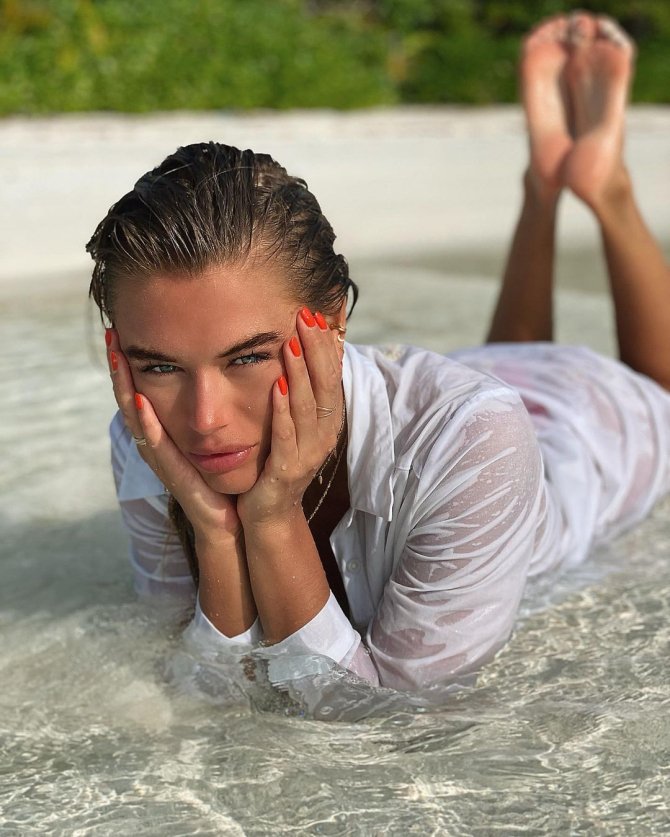 Kim rocked her daring braless wet-look first at the pool as her white top got soaked.
Splash News
Georgia Steel also shared her wet-look while enjoying her time at the beach.
Whether it's actually soaked, or just geniusly engineered fashion that made it looked like it, the red carpet fashion is always full of surprises and genius ideas that people used to think impossible to achieve.