For several years the discussion centered on plastic surgery or Botox had been considered taboo. But thanks in part to social media, influencers on our feeds, including celebrities, are getting candid about their decisions and reclaim the conversation. In Hollywood, celebs are having surgery for reasons that have nothing to do with health. Some went under the knife to fix something they've always hated, igniting their self-esteem to a new next level.
Many still prefer not to disclose the procedure they had done as they are pretty skeptical of being slammed but regardless, many are opening up about the changes they've made to their appearance. Ariel Winter, Courteney Cox, to even Kelly Rowland, among others, have proved that assumption isn't always best. Here we've collated a few celebs whose before vs. after pics have made denial impossible. Scroll on and enjoy!
Cardi B.
Getty Images
The singer had always been open about her plastic surgery. In July 2018, right after welcoming her daughter, Cardi B revealed she had a breast lift and liposuction but defended the choice in a May 2019 Instagram live session. The Bodak Yellow rapper had equally told she had once gotten illegal butt injections but admitted it wasn't worth it.
Chrissy Teigen.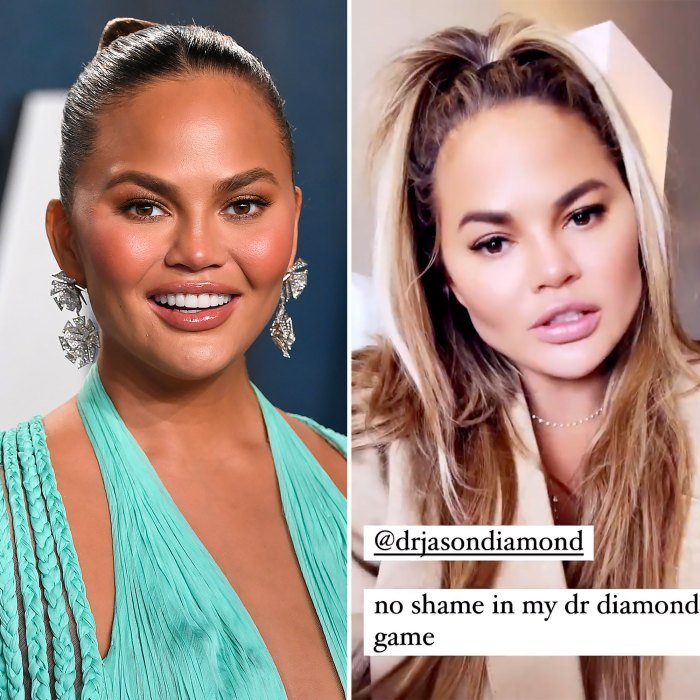 Anthony Harvey/Shutterstock; Courtesy Chrissy Teigen/Instagram
The Lip Sync Battle co-host owned up about getting her breasts done when she was a young Sports Illustrated Swimsuit model but regretted it. However, the model revealed in September 2021 that she underwent a procedure to remove fat from her face. She had captioned the announcement:
"No shame in my dr diamond game."
Khloe Kardashian.
Courtesy of Khloe Kardashian/Instagram; Broadimage/Shutterstock
During the 2nd part of the Keeping Up With the Kardashians reunion in June 2021, Khloe came out clean about the procedures she had done. Many people had believed the reality star had her third face transplant, but it turned out it had only been a nose job and injections – not Botox.
Dolores Catania.
Bravo; Courtesy of Dolores Catania/Instagram
In an interview during a March 2021 episode of the Getting Real with the Housewives Podcast, the reality star admitted having done a Brazilian butt lift, breast augmentation, tummy tuck surgery, and facelift.
Sharon Osbourne.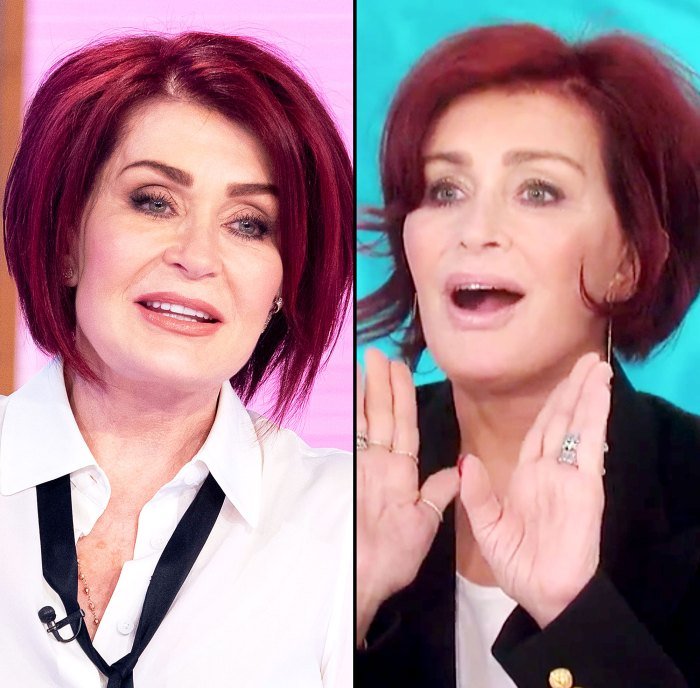 Shutterstock; CBS/The Talk
On the Season 10 premiere of the Talk on September 9th, 2019, Osbourne revealed she had a facelift in August. Her neck and jowls were lifted, making her look more refreshed.
Sonja Morgan.
Sonja Morgan/Instagram
The Star of Real Housewives of New York City shared her before vs. after photos in July 2020. During this time, she revealed she had a face and neck lift after wrapping up season 12.
Rachel Bloom.
Shutterstock; Courtesy of Rachel Bloom/Instagram
In April 2021, the Crazy Ex-Girlfriend co-creator spoke about her desire to get a breast reduction, weeks after giving birth to her first child. The actress disclosed that she had the surgery four months later, sharing two pictures in Aug 2021. One of the pics had shown Bloom at the hospital, while the second was hinged on the recovery process.
Tamra Judge.
Gregory Pace/Shutterstock; Courtesy Tamra Judge/Instagram
The Real Housewives of Orange County star disclosed in June 2021 that she was getting her breast implants removed due to autoimmune issues. In July, Tamra updated her healing process, claiming the implants and capsules had successfully been removed.
Mina Starsiak Hawk.
HGTV; Courtesy of Mina Starsiak Hawk
The Good Bones host told Us in February 2021 that she decided to get a tummy tuck, liposuction, and breast implants as she wasn't happy with her body.
Jessica Simpson.
Gregory Pace/Shutterstock
In her Jan 2020 Memoir, Open Book, the fashion designer revealed she had two tummy tucks in 2015. She wanted to eliminate the stretch marks and loose skin left sagging from her back-to-back pregnancies. Following her 2nd procedure, she suffered complications, got an infection – colitis, and doctors had talked about her needing a blood transfusion.
Jessie James Decker.
Shutterstock; Courtesy of Jessie James Decker/Instagram
In May 2021, the ex-reality star stunned fans when she showed off her breast augmentation. She was super happy with the results and had shared that she felt like a brand new woman while trying on the @kittenish swim.
Cassie Randolph.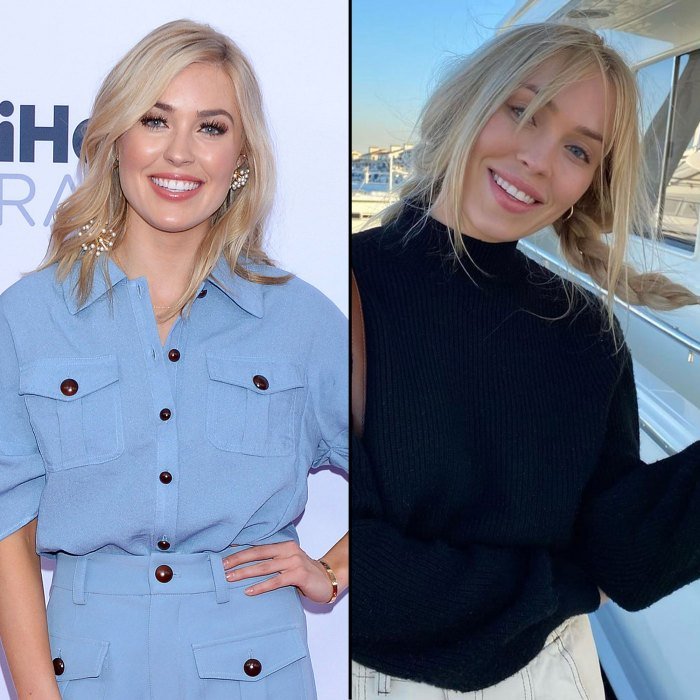 Shutterstock; Courtesy of Cassie Randolph/Instagram
In May 2021, the Bachelor star admitted she had fillers and Botox in the past. In a video posted on her YouTube channel, she advised there's no point in worrying about what one person chooses to do or doesn't choose to do, adding that people should do whatever they want.
Marc Jacobs.
Gregory Pace/Shutterstock; Courtesy of Marc Jacobs/Instagram
In July 2021, the fashion designer went under the knife for a facelift and taking to Instagram; he showed off his face wrapped in bandages. However, a week post-op, the designer revealed he was happy with the results and was in the process of recovery.
Leah McSweeney.
Leah McSweeney/Instagram
The Real Housewives of New York City star revealed in Dec. 2020 that she got a breast augmentation and lift. In September, the same year, Leah had divulged that she had rhinoplasty and septoplasty but couldn't be happier.
Gia Giudice.
Gia Giudice/Instagram
The daughter of Teresa and Joe Giudice in July 2020 announced she got a nose job. She was 19 during this time and had said her nose had been an insecurity of hers for a while.
Dina Manzo.
Kristina Bumphrey/Starpix/Shutterstock; Courtesy Dina Manzo/Instagram
After her fans called her out for looking different in December 2019, the Real Housewives of New Jersey star later admitted she got a nose job. Opting for a proportioned petite nose over an Italian round nose changed her overall appearance.
Teresa Giudice.
Roger Wong/INFevents.com; Courtesy Teresa Giudice/Instagram
In Jan 2020, the Real Housewives of New Jersey star admitted she had a second breast augmentation nearly 12 years after hers. Before the procedure, Teresa hinted she was very nervous to re-do the breasts but couldn't be happier with the results.
Ashley Tisdale.
MediaPunch/Shutterstock
In August 2020, Tisdale, the former Disney Star, claimed she previously had a breast augmentation procedure to remove her implants in 2019. Before the surgery, she constantly felt her body was less than and thought the process would make her feel more whole and secure.
Madison LeCroy.
John Valkos/Bravo; Courtesy Madison LeCroy/Instagram
In October 2020, the Southern Charm star underwent a breast augmentation and shared her results.
"Blooming,"
she captioned a pic, in which she posed in a low-cut light blue crop top.
Angelina Pivarnick.
Angelina Pivarnick/Instagram; Inset: Shutterstock
In February 2020, the reality star shared on Instagram that she got a boob job. In an Instagram post, Angelina praised the same plastic surgeon Jersey Shore: Family Vacation costar Nicole "Snooki" Polizzi used for her breast enhancement in 2016.
Larissa Dos Santos Lima.
TLC; CamSoda/ MEGA
The 90 Day Fiancé star in September 2020 admitted she has a new face and body. Lima's reported $72,000 worth of cosmetic surgery procedures had included a nose job, breast and breast augmentation, and liposuction.
Jana Kramer.
Shutterstock; Courtesy of Jana Kramer/Instagram
In March 2021, the One Tree Hill star gave her social media followers a glimpse at her breast augmentation. A month later, she updated them again about how she was healing from the process while also going through a split from Mike Caussin.
Chrissy Teigen.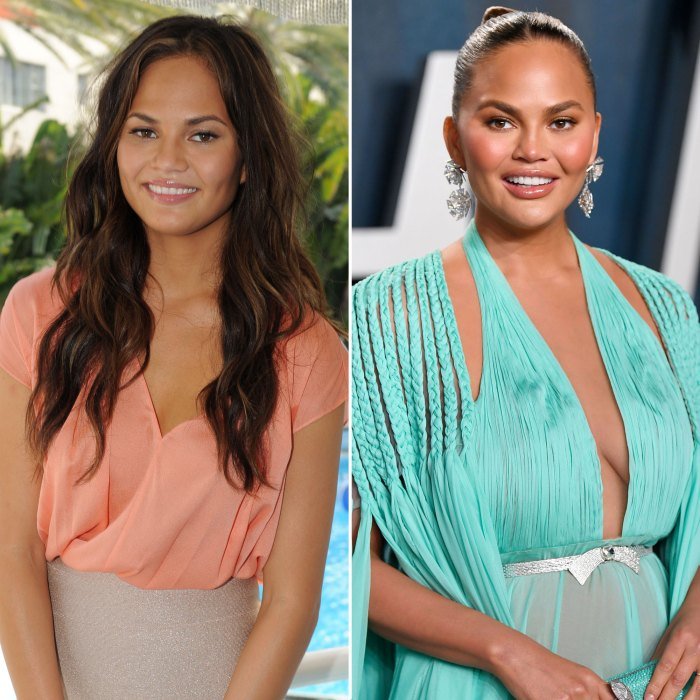 Shutterstock
The cookbook author disclosed she had her breast done when she was about 20 years old. "It was more of a swimsuit thing. I thought if I'm going to be posing, laid on my back, I want them to be perky! Unfortunately, she regretted the whole procedure.