When most couples are grateful that they could be saving up if one of them owns a property, Jaynee shares on TikTok that she's been letting her boyfriend foot for most of the bills and the rent. Yet, the plot twist was that they live in the property she owns, so his money has been going directly to her bank account for a whole year.
While making a gesture on her head that hints at being a smart woman, she dropped the video on TikTok.
Jaynee's video has been viewed more than 3.1 million times on TikTok and received various reactions.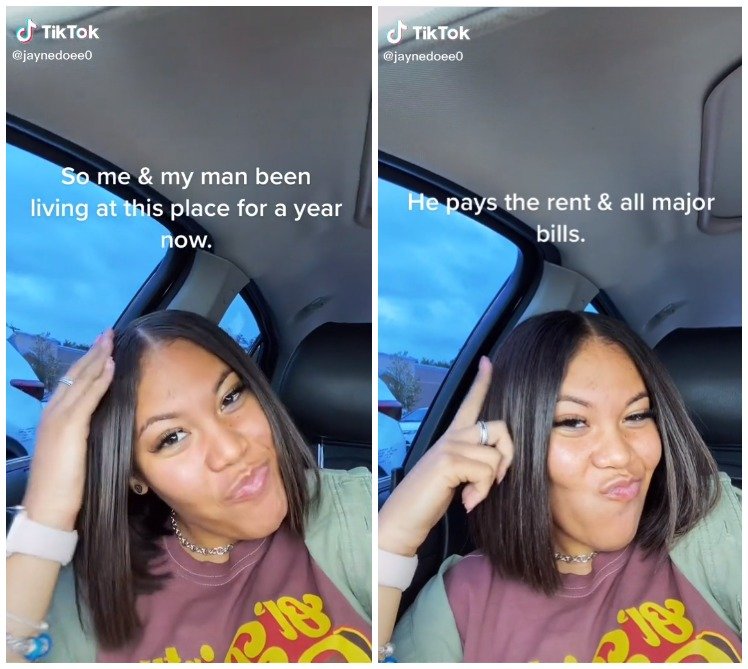 She wrote in the caption, "So, me and my man have been living at this place for a year now. He pays the rent and all major bills."
"Little does he know I'm the landlord and have owned this place for five years now. So his direct deposits are going straight to me."
Is this ethical, or is she just being a smart, efficient landlord?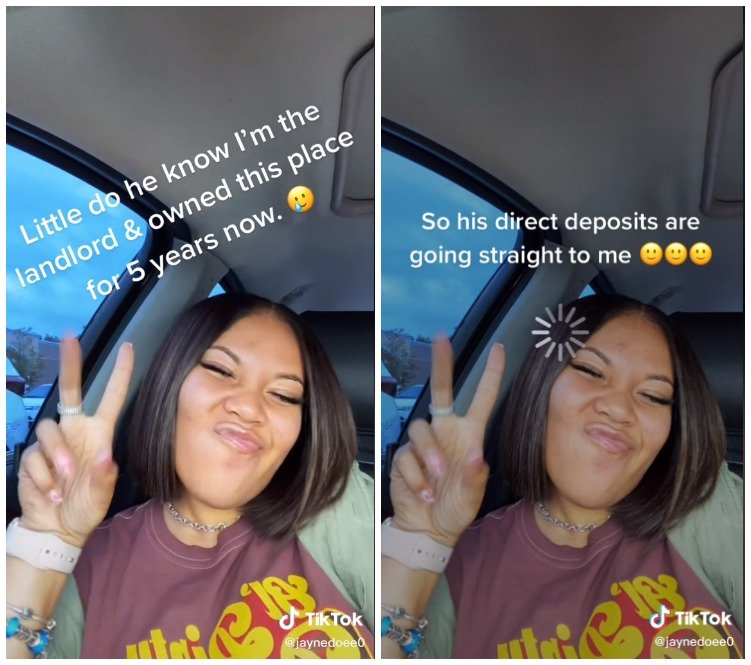 Jaynee, who is now in her senior year in college, later wrote, "When my man asks me what's up with this video going around of me."
We still can't confirm if her boyfriend has yet to know that she's the actual landlord of the house they're living in. However, less than a day ago, she shared this.
It may be safe enough to say that he still doesn't know yet.
jaynedoee0 -Via
Some people couldn't agree with how she's treating her boyfriend.


But there are those who totally find it justifiable.