People often perceive tattoos as artistic additions to one's body, but they mean so much more than just that for these people compiled below. There seem to be quite a fraction of people who so much are delighted in using tattoos to cover up their scars and birthmarks. Regardless of the size, scarring can act as a heartbreaking reminder of past pain and might even cause anyone to feel alienated in their bodies.
However, the power of tattooing holds for many more than just skin deep. More precisely, it tends to give back the freedom to be comfortable in the skin. Getting rid of a scar can be extremely difficult; hence, concealing it with a tattoo is brilliant. Here's a list of beautiful, hilarious, and simply creative designs that have healed old body wounds, marks, and possibly mental bruises. Scroll on, and YES, they might inspire you to get inked.
This Scar Cover Up Tattoo.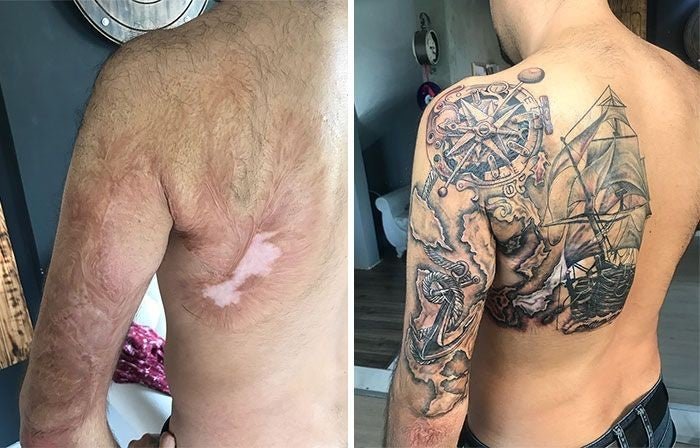 Yulinka17 -Via
Hi Mom, Look How I Enjoy It.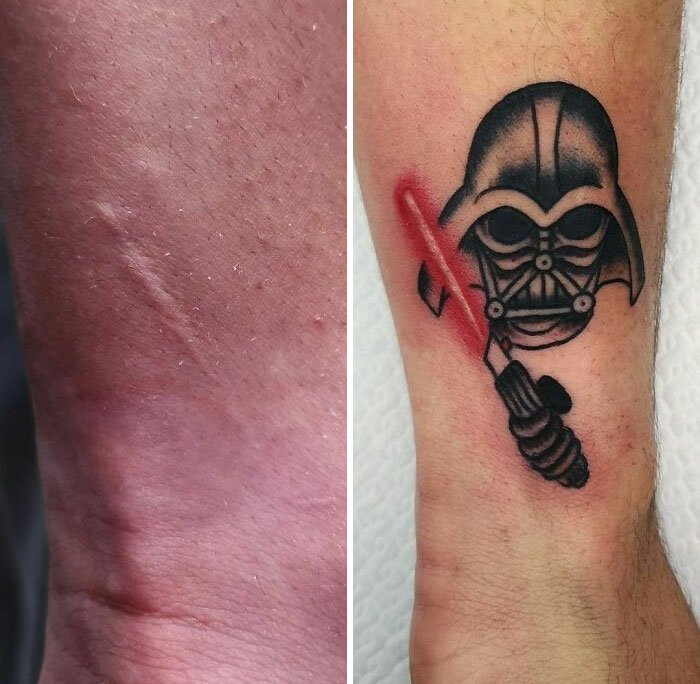 hellcock -Via
Finally Done Something With My Scar.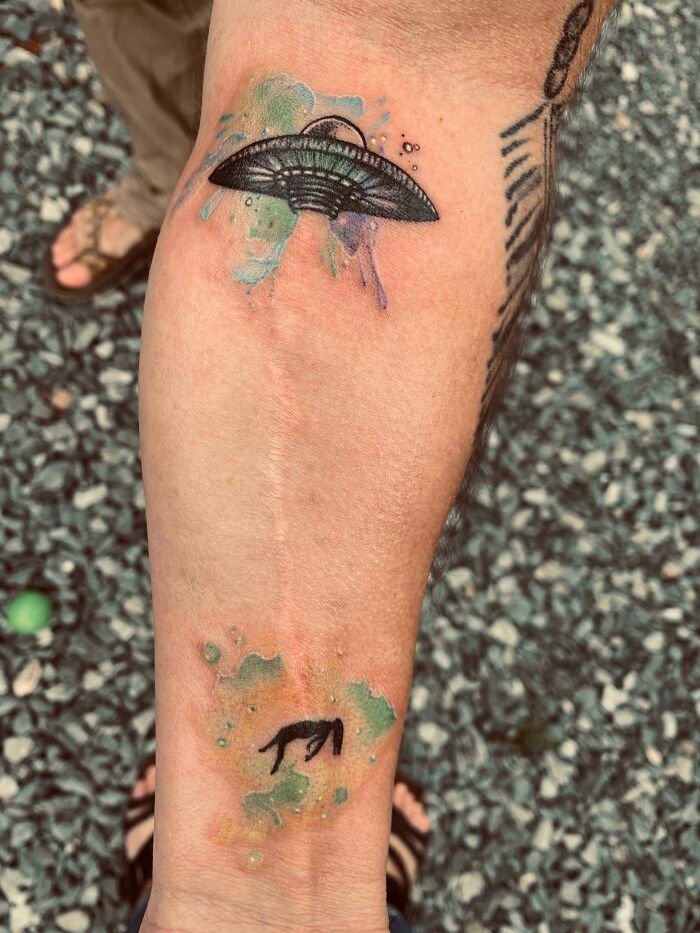 Dasgoog -Via
Got To Do This Rad Wine Glass To Work With A Birthmark Today! Super Thankful For Your Trust.
guesspre -Via
Hooked.
halfrican_art -Via
MEDICAL TATTOO; It Is The Process Of Closing The Scars, All Kinds Of Unwanted Traces For Camouflage, Using A Medical Tattoo System, Without Damaging The Skin And Using Organic Pigments.
medikaldovmeler -Via
My Nephew Finally Had His Burning Scars Covered With A Tattoo! I AM SO PROUD OF MY BOY!!! Made Me Smile And Also Made Me Cry Of Happiness.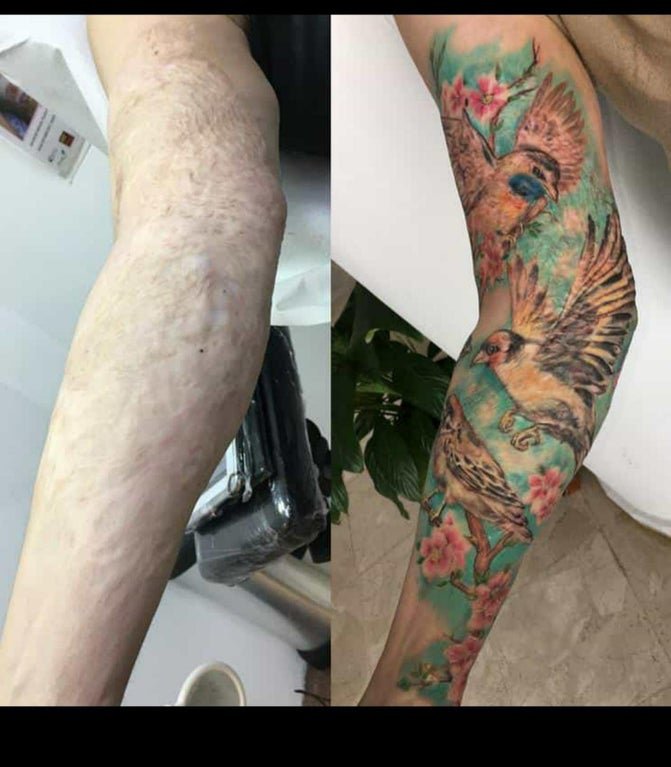 ImaGeisha4u -Via
Sometimes It Is Enough To Cleverly Integrate A Scar Instead Of Covering It.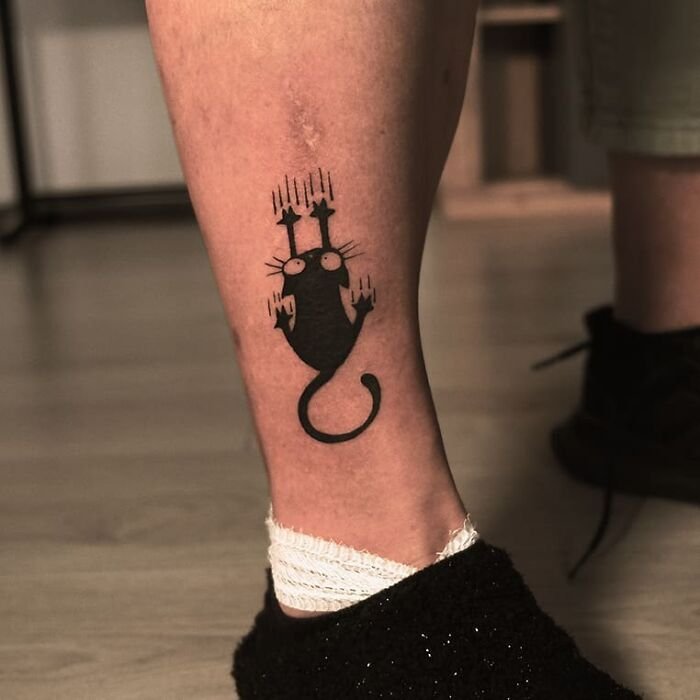 dimistattoo -Via
Lily On A Rock(Design Is Based On The Client's Birthmark).
studiobysol -Via
Check Out This Amazing Before And After Photo By Our Artist, Gustavo.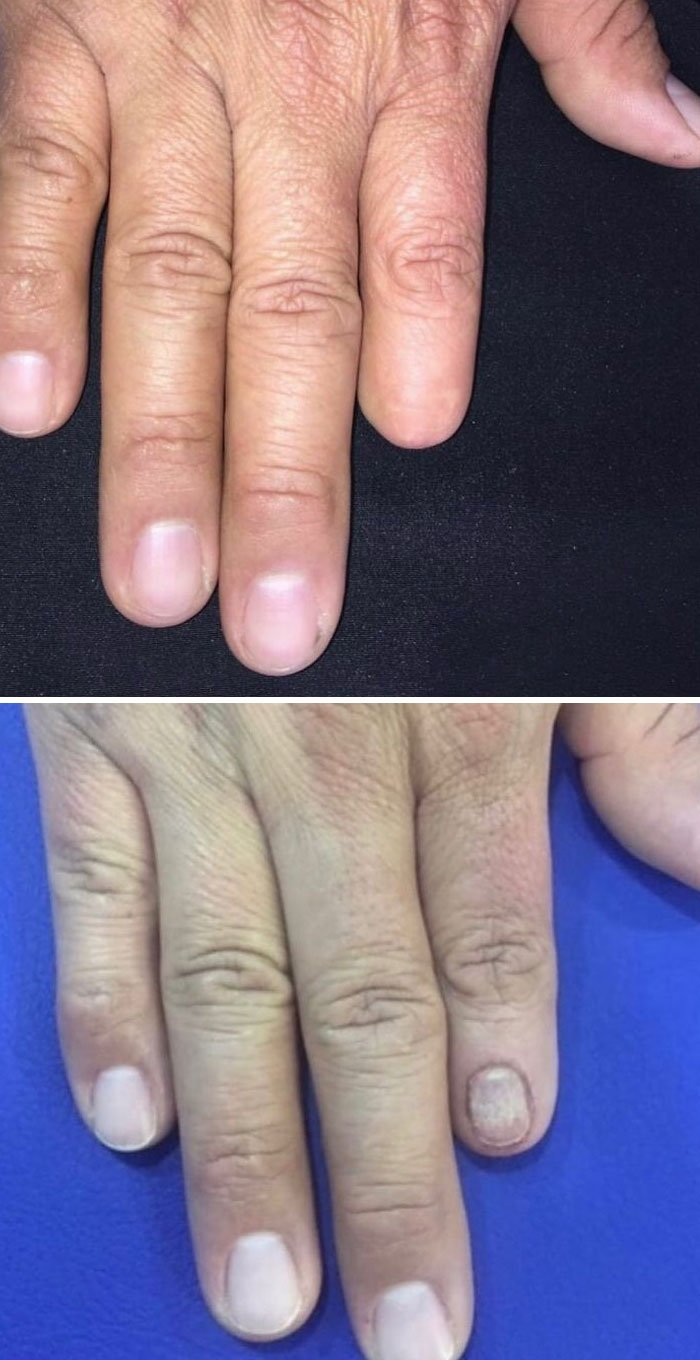 empowertattoo -Via
The Most Meaningful Tattoo I've Ever Done. Scar Cover Up For This Amazing Woman. I Have No Words To Describe This Process.
danasha.tattoo -Via
Scar Tattoo (Bilgi Ve Randevu Icin DM Atiniz).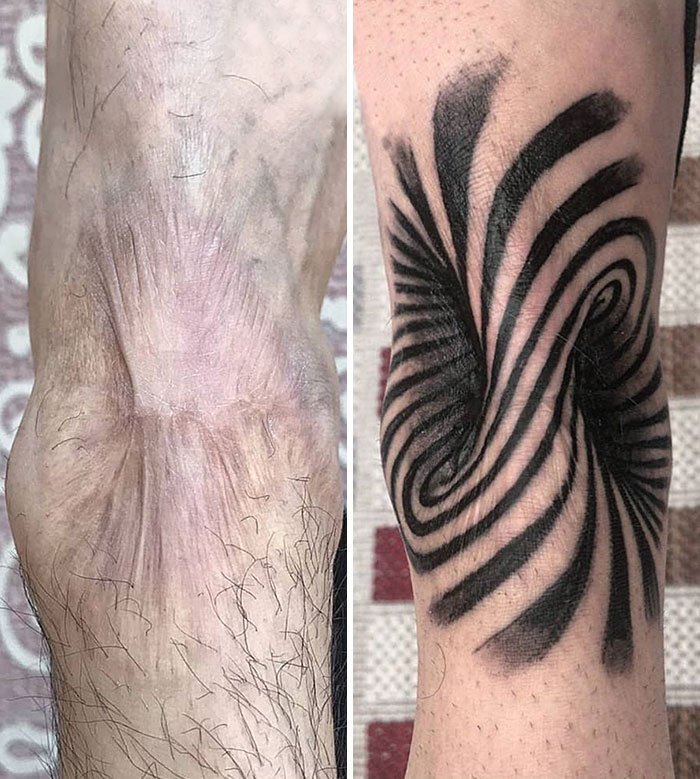 camurtattoo -Via
This Was Fun! Thank You, Aisling.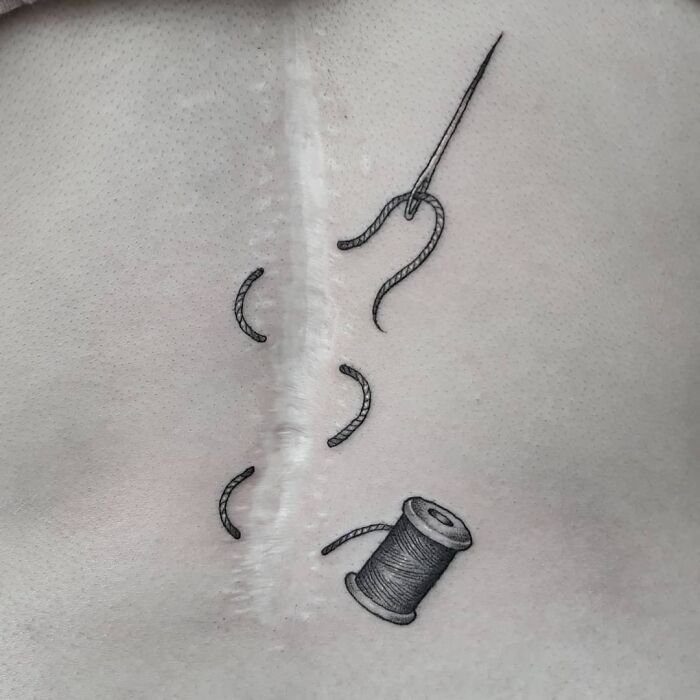 pat_theblackcattattoo -Via
Turning Scar To Fishbone. Thanks Again.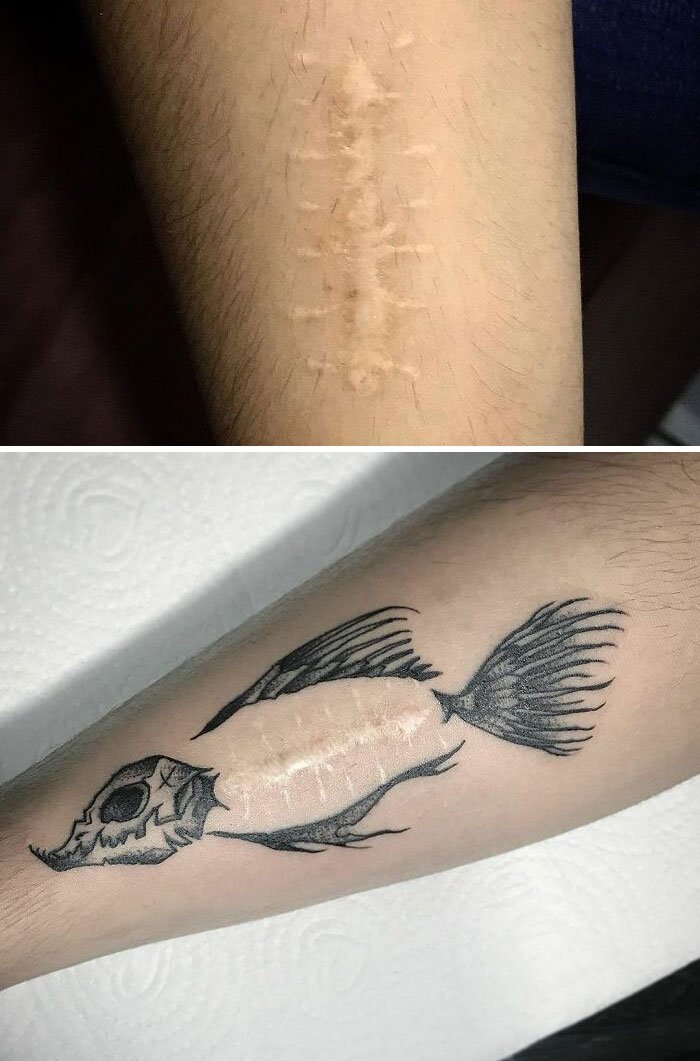 pimpotattoo -Via
Very Interesting Custom Project Around A Scar. I Guess I Could Call It "Scar Upcycling."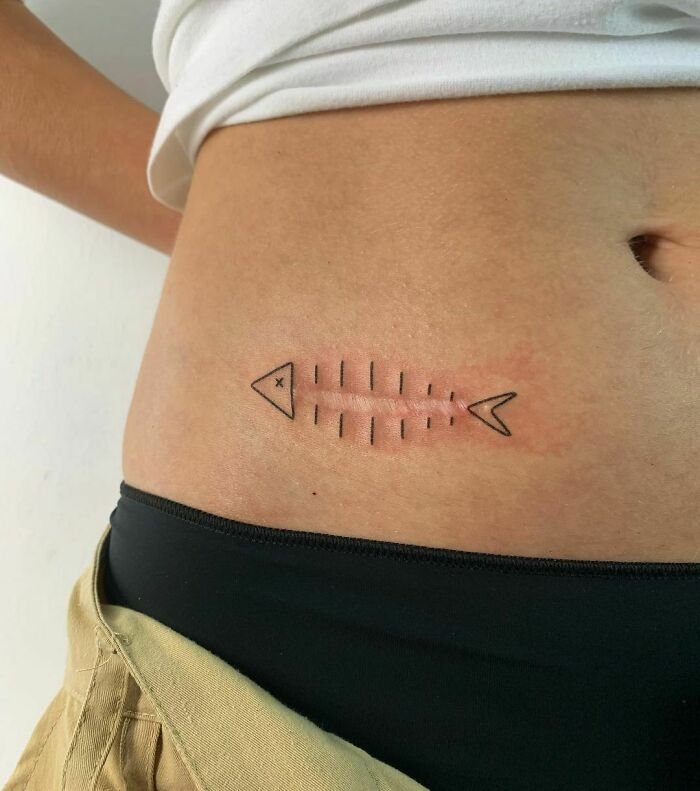 nein666_tattoo -Via
Make The Most Of What You've Got! Cheers Connor.
tomsandys -Via
A Camouflage Of Childhood Domestic Burn.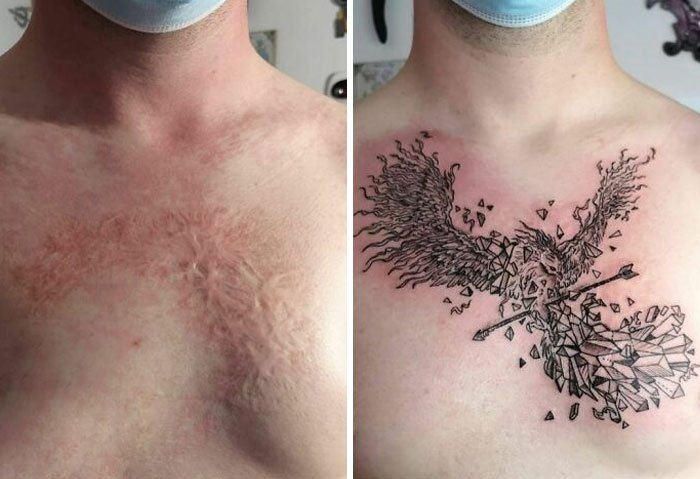 pinkdermographie -Via
Working With The Soul Is The Best Thing There Is. I Have No Words To Describe How Much I Was Looking Forward To Doing This Work And All That Are To Come.
raquelgauthier -Via
This Is A 40-Year-Old Scar, And We Covered It With Cherry Blossoms And Butterflies.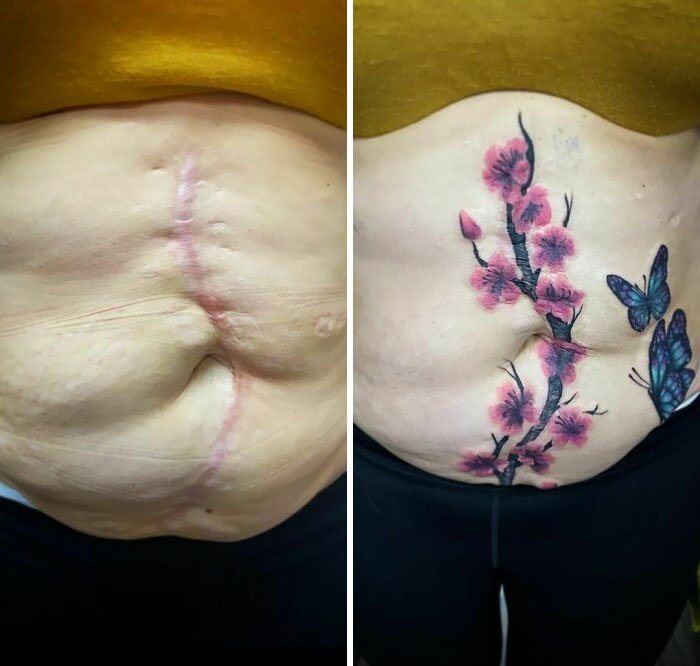 p.ink.y_pix_kpt -Via
Covered Up Old Self Harm Scars With My First Tattoo.
[deleted] -Via