At first glance, these illustrations might look like the standard, but after some seconds, you will shockingly realize they're not what you expect. The more you look, the more you will see some frightening secrets. A big thanks to Jeff Lee Johnson; magnifying glasses are now heavily in use for his illustrations. Since childhood, the artist who grew up in rural Minnesota had been equipped with tools and materials to express his imaginations.
More info: jeffleejohnson.com

Artist Jeff Lee Johnson's newest illustrations are born of two parents; the world of H.P. Lovecraft and his absolute love of travel.
Jeff Lee Johnson -Via
Jeff had illustrated the image for Fantasy Flight Games, Tales of Adventure and Madness, and The Investigators of Arkham Horror rulebook. For its newest, the artist features scenes, including a skull emerging from a coffee cup and a blind person enjoying a morning newspaper. Brace up as a focus on the compiled below will bring forth some kinds of crazy stuff happening all around. There's something else to discover, hence look closely and don't freak out.
The Grand International Hotel.
Blue Plate Special.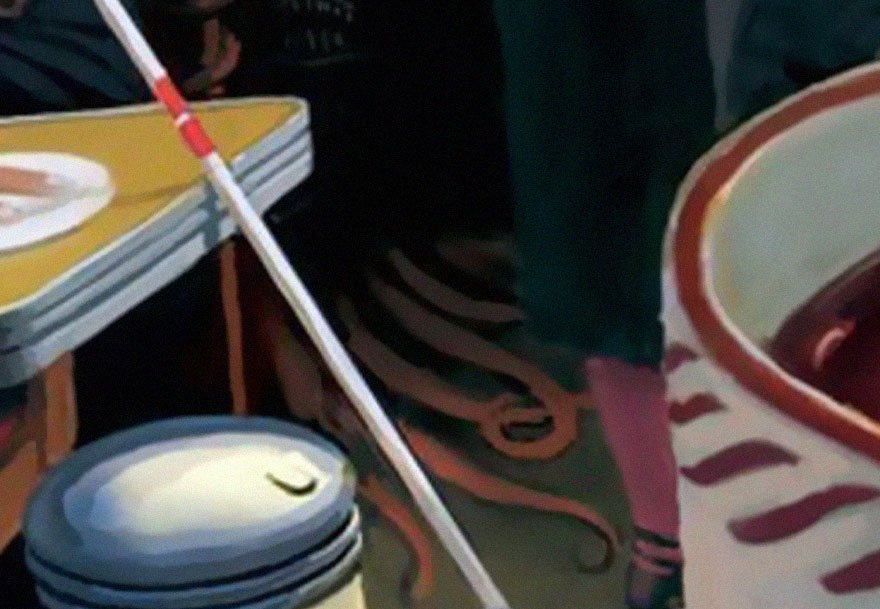 As seen on Jeff's website, his art is categorized thematically, focusing on horror, fantasy, and sci-fi. And it turned out Jeff's mom, an avid reader of science fiction, horror and fantasy, passed on her interest. Growing up, Jeff reportedly spends most of his time in his mom's books or watch old movies. Due to this, he gained an insight into a wide variety of personalities and situations. The switch from one genre to another in his art isn't much harder when compared with switching channels on the TV.
Rue The Day.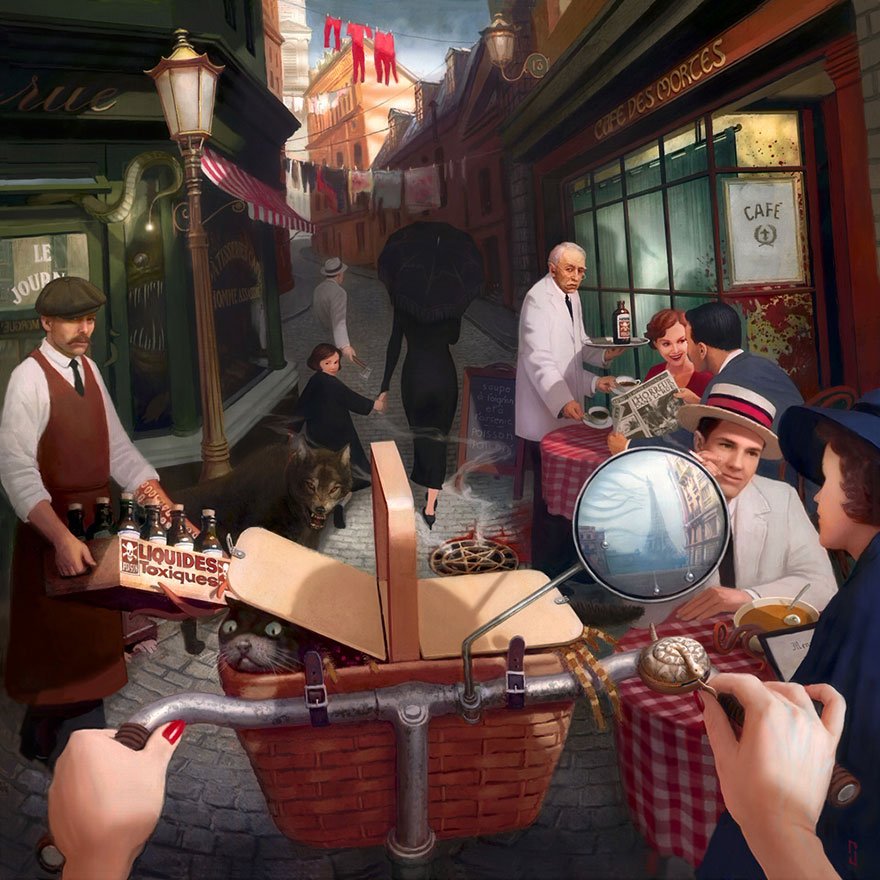 Under The Boardwalk.
These particular illustrations (featured in this article) were born out of Jeff's admiration of H.P Lovecraft and his undying love of travel. But he created them to look totally normal at first glance but then quickly transform into something sinister. The characters that inhabit these illustrations appear more than supernatural forces, although each pic has a bit of everything. We hope you enjoy them as much as we do.