Vacation and pictures go hand in hand. And if you're going to spend a lot of money on vacation, you certainly want to remember everything. So YES, taking pictures is inevitable. However, hilarious pics are pretty much a necessity of any wholesome vacation. A big thanks to digital cameras and smartphones, floods of awkward photos that people can't ever forget nor delete are now on the internet.
Mother nature is quite inventive and unexpected than we imagine. So what was captured in these compiled (below) photos might differ from what was intended. Besides, it's now gone are the days of the candid photo and waiting for about a week for a camera to be developed. Scroll through these 20 funny vacation pics, and you will smile or laugh out loud.
"My Dad Decided To Wear This Shirt On Family Vacation In 1993."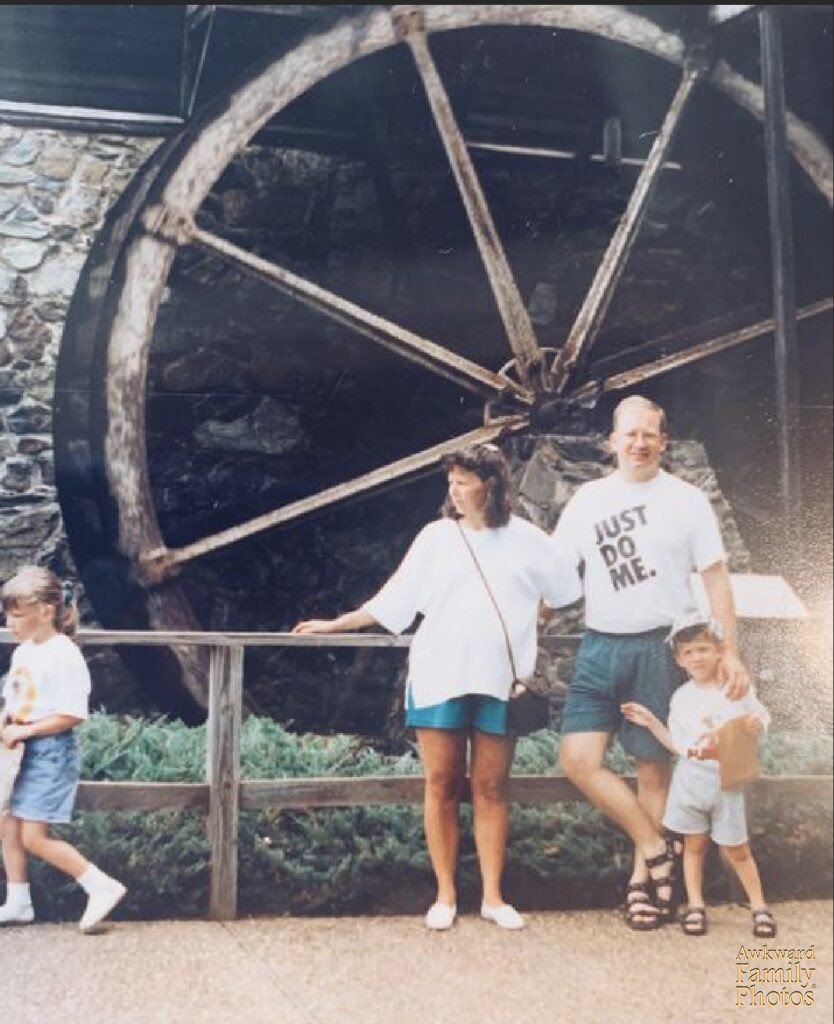 awkwardfamilyphotos -Via
"My Girlfriend Wanted A Cute Photo Of Her On Our Last Day Of Vacation."
putsomecolourson -Via
"Took A Panorama Of My Kids At The Pool."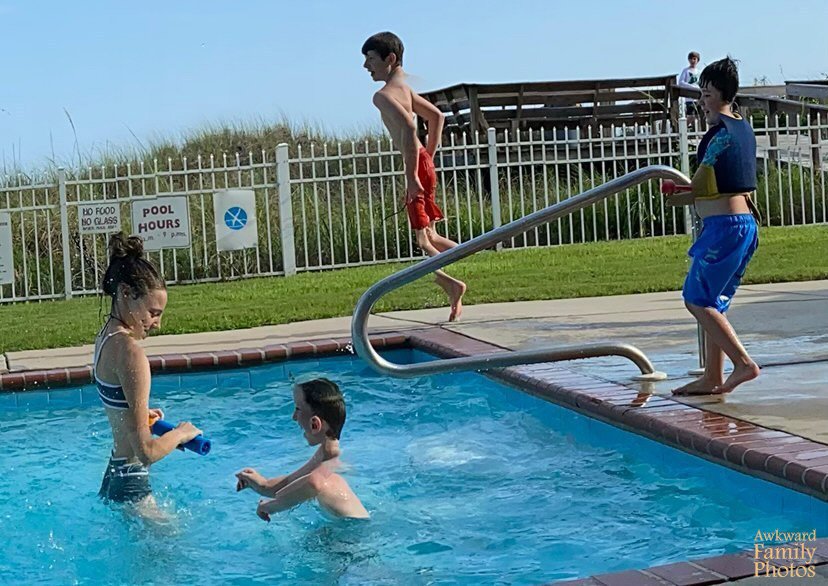 awkwardfamilyphotos -Via
Always Stay Alert! High Tide Can Get You Sleeping At The Middle Of The Beach.
unknown
"Leaping Lizards! I Was Photobombed By An Iguana While In Puerto Rico."
"If Anyone Would Like To Know How My Life Is Going This Week."
Photobomb At The Perfect Timing: Man Vs. 8 Girls.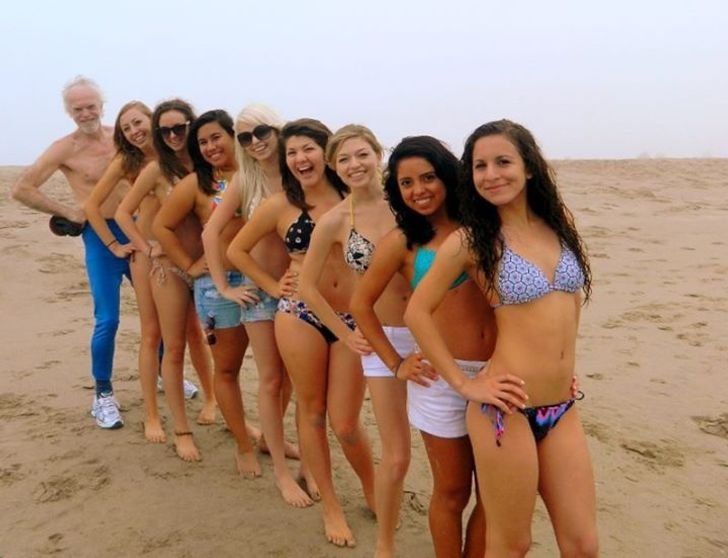 unknown
Is That A Baby Alien Rescued From A Spaceship?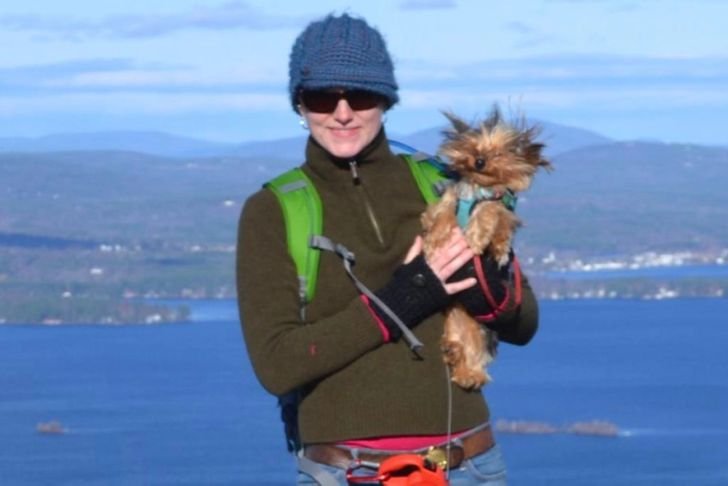 unknown
"I Made Sure To Get Athena A Window Seat For Our Flight To California...Would've Been Nice If Our Row Had A Window."
"This Family Portrait Was Taken During A Beach Photo Session. Yes, That Is A Frisbee Flying Towards My Husband's Face. We DID End Up Using This Picture On Our Christmas Card That Year. It Just Pretty Much Sums Up Our Family In A Way No Words Can."
When All You Want Is A Photo With The Illama But Mother Nature Said NO.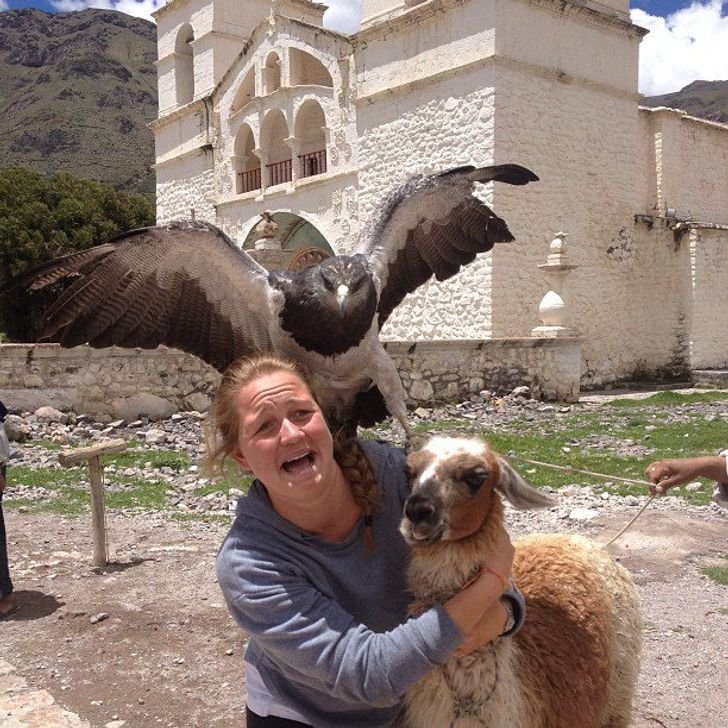 unknown
What's Going On Here? Creepy On Display.
unknown
"This Is The Last Of My Top 5 Travel Moments Of 2017, So I Would Like To Switch Things Up! It's A Well-Known Fact That What We See On Instagram Is Not An Accurate Picture Of Real Life. Feeding The Flamingos For The First Time Was Terrifying As You Can Tell By My Face."