A TikTok video has gone viral as people got wide-eyed at the people involved. A man was playing with his nanny, attempting to carry her up above him, but failed multiple times. People who observed their interactions felt like they got too touchy with each other. But the wildest part about it to many, however, was the fact that the wife was the one who filmed and suggested the video.
Too chummy? Lizzie Norton the nanny is picture attempting to carry the husband, Andrew, up, then was lifted up a few times herself.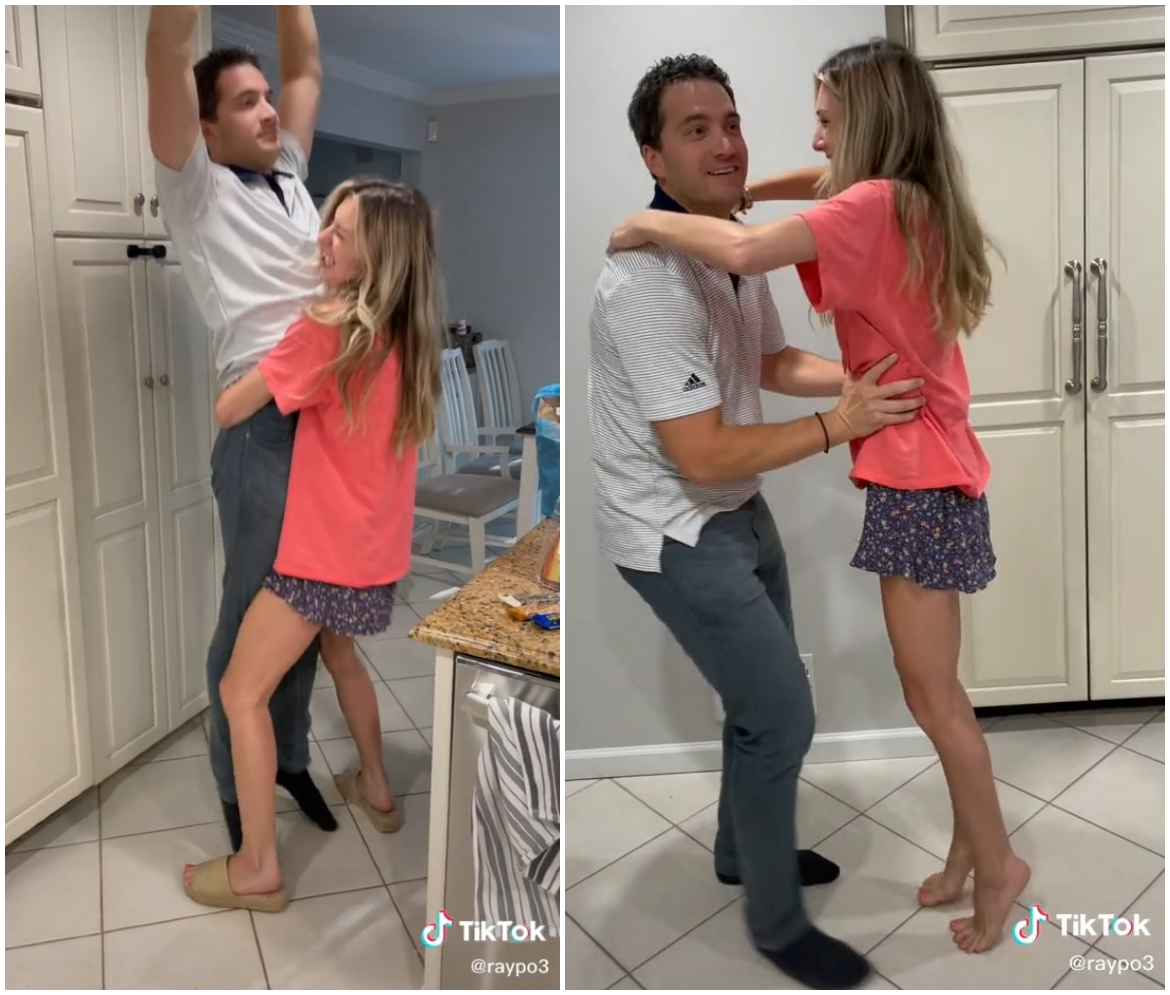 raypo3 -Via
"The nanny-dad content no one asked for," the caption read. And let's be honest, it wasn't that nobody asked for. It's just that people didn't expect it to be possible at all.
Everyone seemed to have fun and were laughing along. The wife cued for Dirty Dancing style as she ran for a head start and jumped up.
"You touched her boobs!" Rachel could be heard behind the camera.

The two have been close since way before. Rachel often includes Lizzie in her TikTok videos that have gone viral before.
raypo3
The 34-year-old mom explained that Lizzie is treated as a family member, and they were "innocent" behavior between them. She jokingly wrote, "This is what happens... when dad comes home before the nanny leaves."
Lizzie started working for the family since the pandemic hit as the family wanted to help her and got to know her from the daycare they used to go to.
"She wasn't like the other people that worked there, and I wasn't like the other mums. We were, like, friends," said Rachel.
While Rachel works from home and Andrew works outside, Lizzie would help with babysitting.
Rachel also stated that she never leaves the two of them home alone together in a separate video showing the family excluding her playing at the trampoline; she was, again, the one who filmed the scene.
She describes their relationship, "On the rare occasion she does see him, they're so happy to see each other because she's like our little sister."
"We love her to death. She's really goofy and weird, and we can joke around and mess with her, and vice versa."

However, people were raining the video with negative comments on how they were too close.
raypo3 -Via
One commented, "The fact that they were both insanely comfortable doing this is unsettling."
"I have been a nanny for 15 years, and never in my life has anything like this happened," added another.

"Stop attacking her. She's an angel. She's a godsend to our family, and people are attacking her like she's some sort of s**t," Rachel shut the haters up.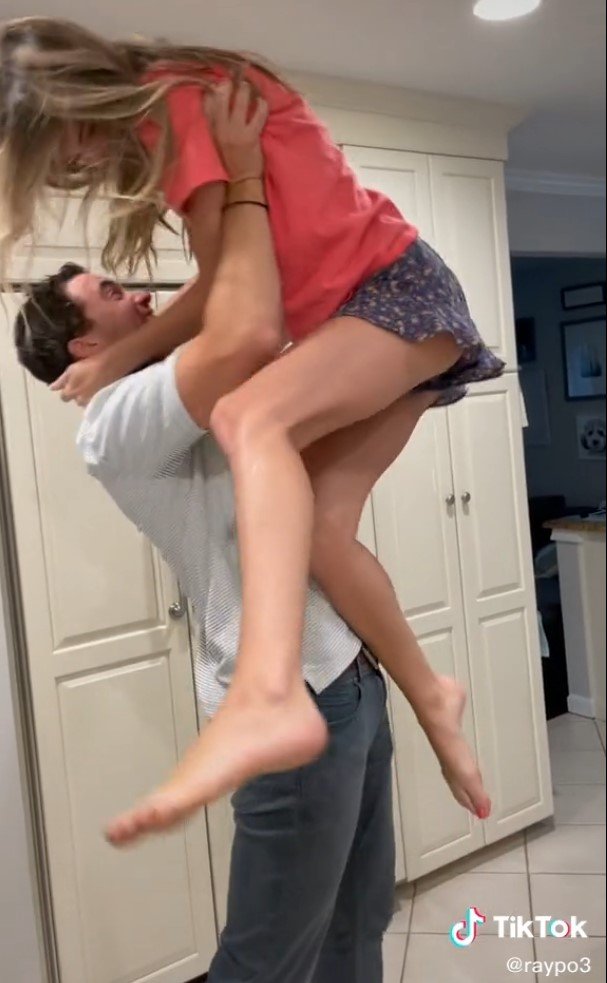 raypo3 -Via
Lizzie has also voiced that nobody was treating her with harmful intentions of any sort, "I'm not being groomed; everybody can calm down."
Over 8.2 million views on the hilarious video of just a family having fun!
And apparently, Rachel also invited her dad to attempt it. And it was a success!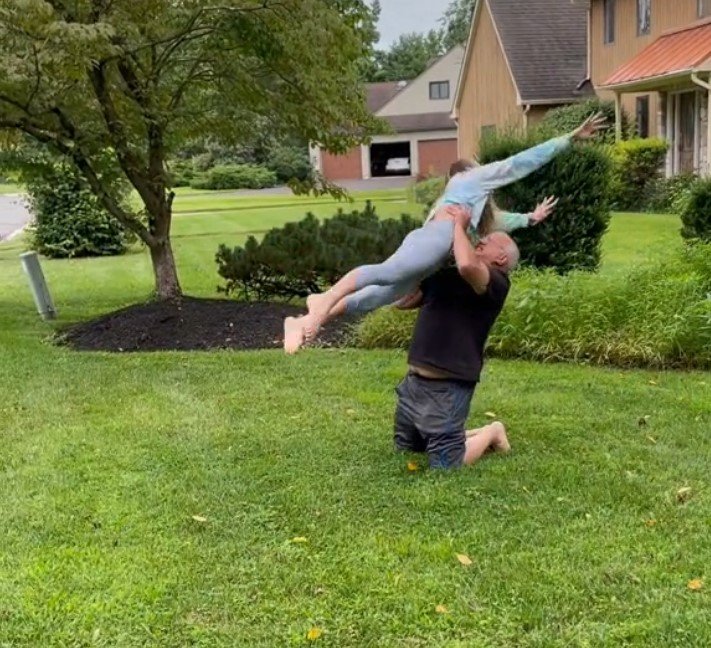 raypo3 -Via