A pastor has summoned the courage to apologize after insisting that girls should wear only one-piece swimsuits to church-sponsored events during his over 20 years of service. Bryce Brewer has been a 'Youth' pastor for more than 20 years, but he's going all viral for his honest letter to female students he had worked with.

Taking to Facebook, Brewer shared a note apologizing for what he dubbed "the ridiculous ultimatum" to female students, where he had asked them to wear one-piece swimsuits during summer camp events. He explained his reasoning behind the rule that girls remain covered up in one-piece swimsuits while boys could seemingly wear swim garments of their choice.
"I Am Sorry That I Didn't Teach Boys To Control Themselves. I Am Sorry That We Have Deemed A Young Women's Body As Something That 'Needs To Be Covered' And Let Young Men's Bodies Be Ok To Be Seen." Brewer Said.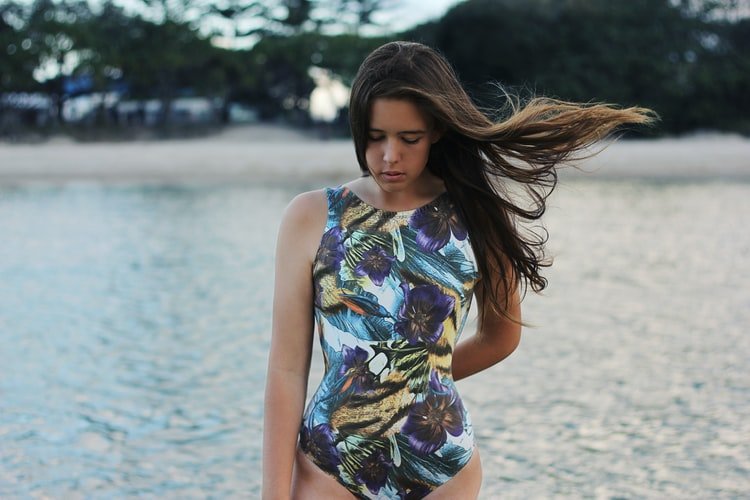 Christopher Campbell -Via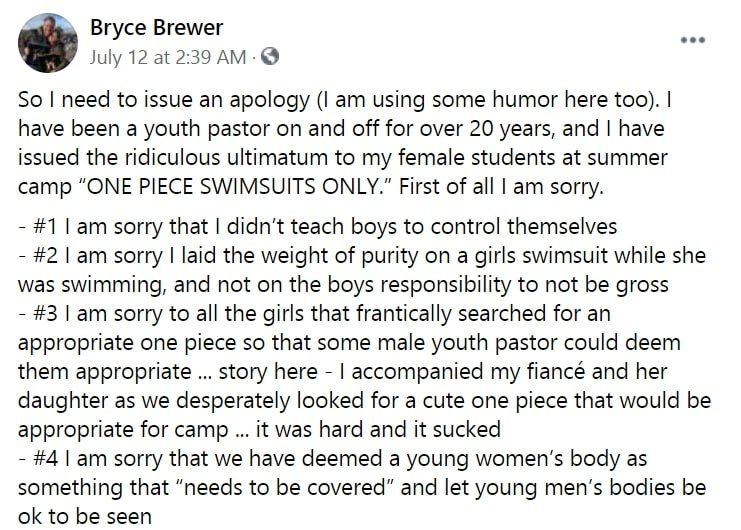 pastorbrycebrewer -Via
As his open letter made headlines, Brewer hopes he will inspire others to avoid making the mistake he did. Speaking to TODAY, Brewer added: "Women are all shaped differently, and for a male to come in and say what a female should wear? That's the ridiculous thing in my head now. Those conversations and meetings? It breaks my heart that I said some of the things I did. I was totally missing the point."
He continued: "The number one thing I hope comes from this is that we as leaders, especially in the church, would walk in humility and stop pretending we are the ones that and to say that while my heart may have been in the right place, I missed the boat in this area." Admitting one's faults is undeniably not a sign of weakness but strength and growth.

People Are Glad That Pastor Brewer Is Brave Enough, And Here's How They've Reacted: