Loyalty towards a friend is something that Priyanka Chopra Jonas upholds, and she may have displayed just that during her attendance at Wimbledon when the Duke and Duchess made an entrance. People noticed that the close friend of Meghan Markle looked very distracted with her scarf when everyone else was clapping as the Royal pair made way to their seats.
It looked like a snub after Meghan made what happened to her when she was still part of the Royal Family known to the world.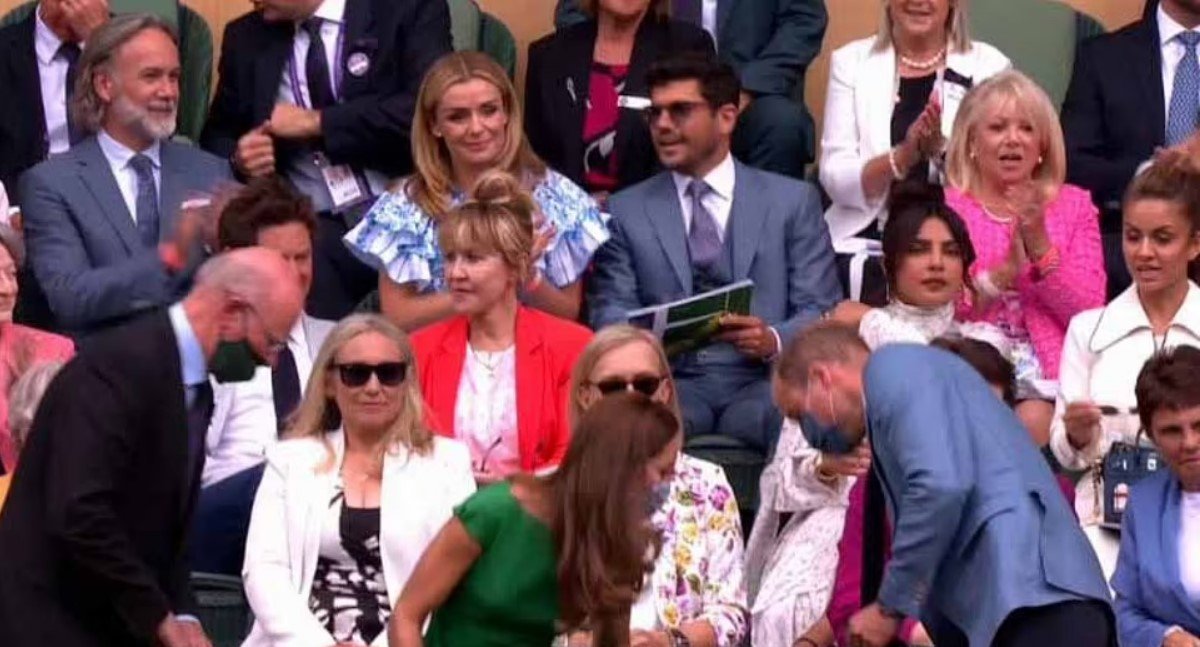 ITV
Several people gave Priyanka the excuse that she might not have noticed the pair entering the Royal Box.
ITN
However, many people, including Royal fans, were able to see that it was intentional. One observed, "The way Priyanka did not even look in their direction is enough for me."
Many were able to understand the motivations, with one user commenting, "She totally ignored them. I would do the same if my friend was mistreated."
"I would ignore them as well," added another.
Priyanka and Meghan Markle had been close friends since years before.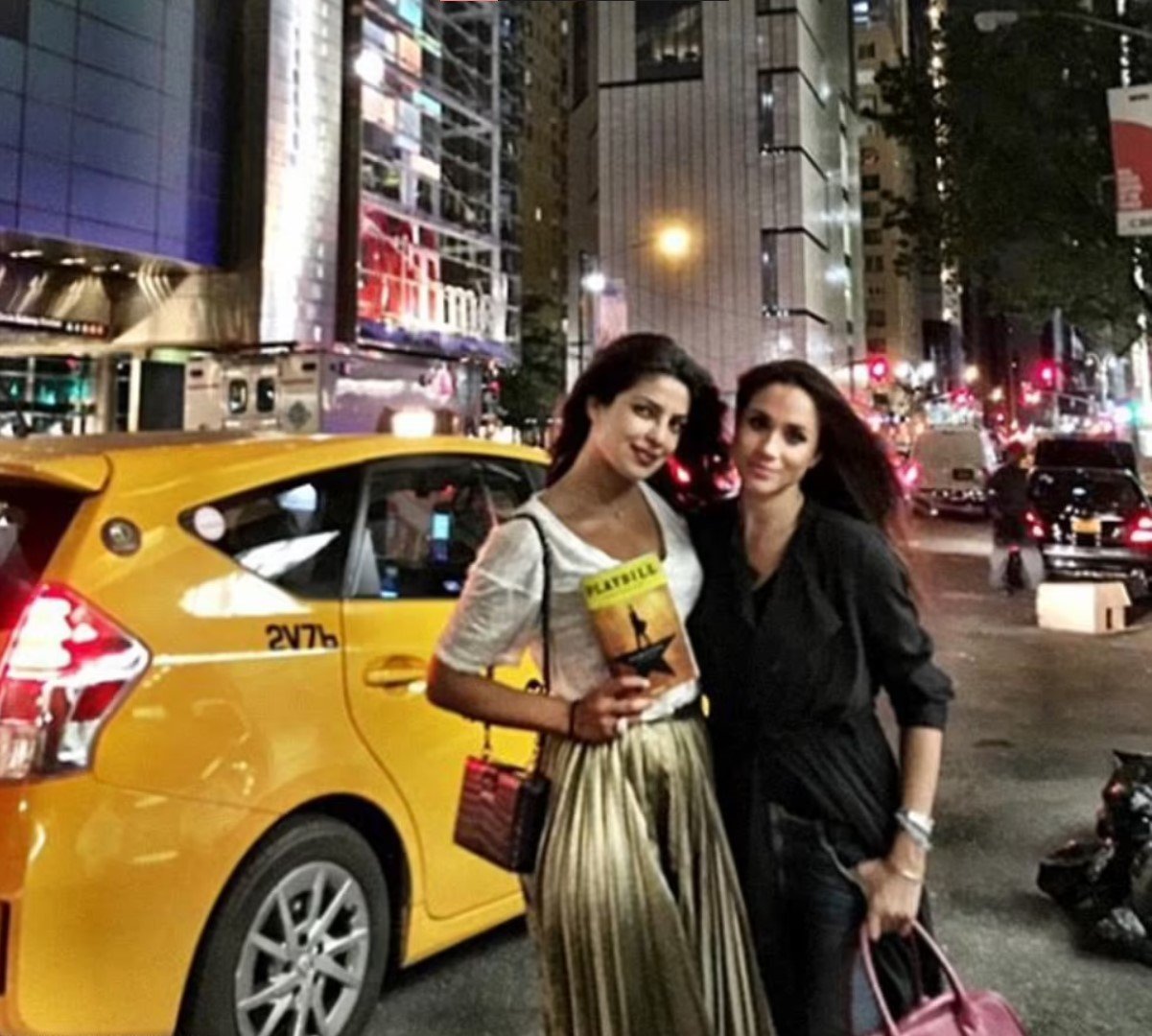 Meghan Markle
The two got to know each other at ELLE Women in Television dinner back in 2016 and hit it well with each other. Meghan shared her closeness with Priyanka to
Press Trust of India
, "We've managed to keep in touch via email and text, and try to see each other whenever we're both in the same town.."
Since then, she's been a supporter of the two, often sending them words of congratulations.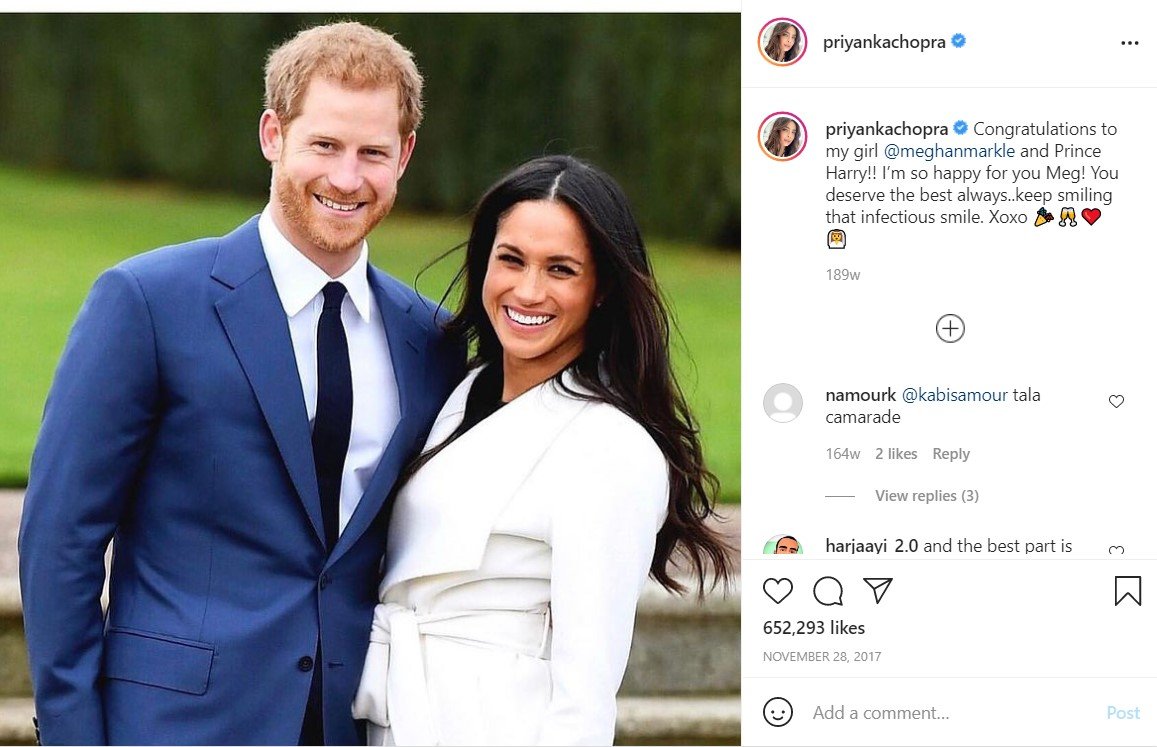 Priyanka Chopra -Via
And group selfies of when they go out together!
People were commenting that it looked intentional and people were divided.
alwaysaja -Via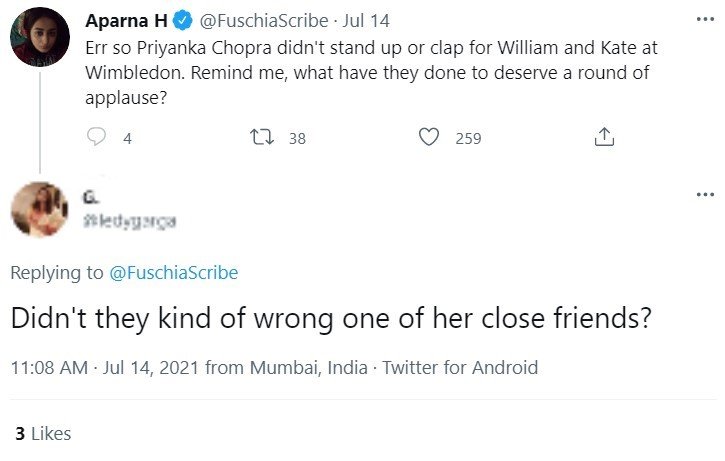 ledygarga -Via
genesiaalves -Via
Priyanka may have been one of Meghan's close confidantes when it comes to sharing about her personal life while she was still an active member of the Royal Family.
Here is the video: