Billionaires are going to be billionaires, aren't they? There's nothing wrong with splurging a little bit into your hobby during this lockdown to keep yourself entertained. Everyone needs a break from life, but million dollars space ride is definitely over the top. After Elon Musk winning the space deal with NASA, Jeff Bezos was not ready to step back from the race. With Blue Origin, the Amazon CEO declared his plan to be thrown into outer space on July 20.
Richard Branson one-upped the man by showing that he's about more than a week ahead of his plan.
richardbranson -Via
So, yeah. The 70-year-old billionaire won the little Twitter/space competition. At the cost of billions of dollars, that could have ended world hunger, help cancer research, or at least solve major homeless issues.
But yeah, of course, the billionaires have got to one-up each other in their own rockets.
#1
Mikel_Jollett -Via
#2
Sheaux_ -Via
#3
DanPriceSeattle -Via
#4
Mikel_Jollett -Via
#5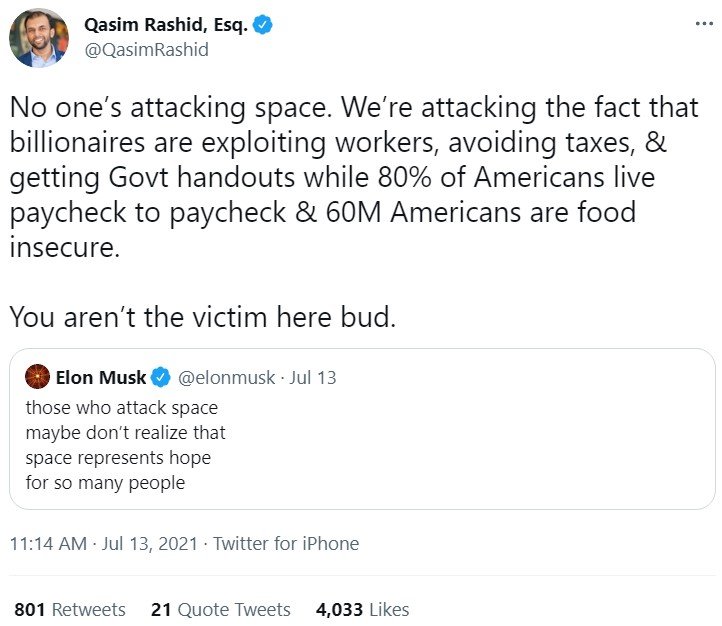 QasimRashid -Via
#6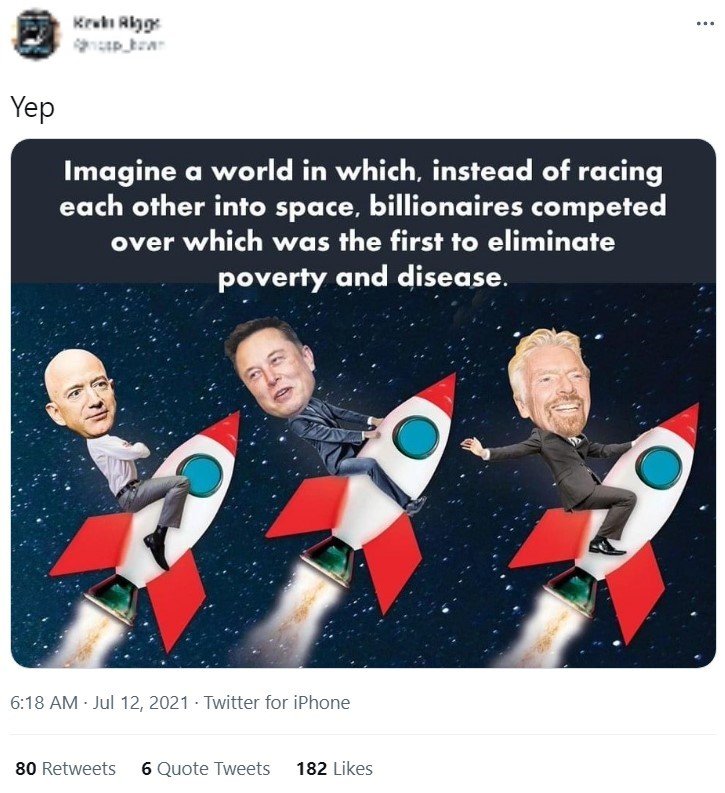 riggs_kevin -Via
#7
jasonhickel -Via
#8
daveanthony -Via
#9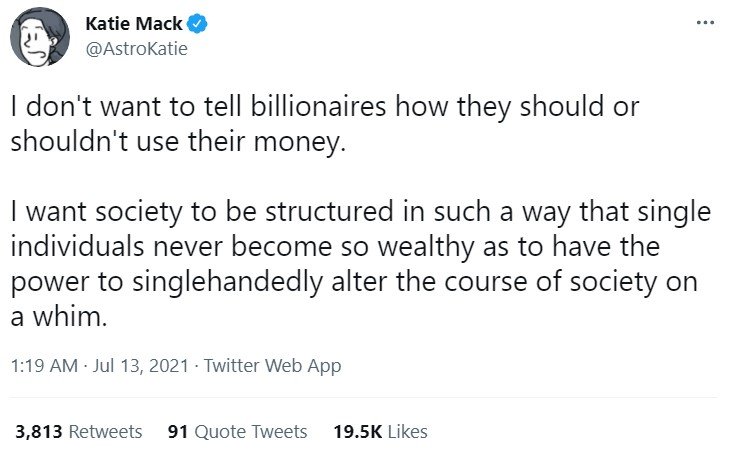 AstroKatie -Via
#10
anthonyvclark20 -Via
#11
meghanttucker -Via
#12
Limericking -Via
#13
GoldaLeahBatZvi -Via
#14
RBReich -Via
#15
DylanTweetin -Via
#16
KimRuxton -Via
#17
Mikel_Jollett -Via
#18
thegoodgodabove -Via
#19
AnandWrites -Via
#20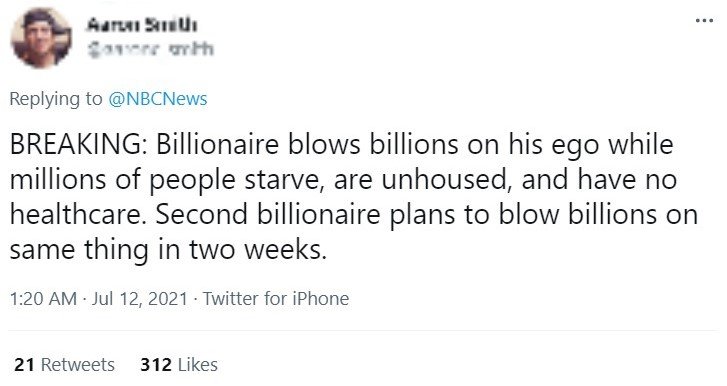 aaronc_smith -Via