When Vanessa Zavala opted for a chic long-sleeved crop top, it's suspected that she didn't think twice about it. On reaching her workplace, a bar, and a restaurant, the waitress was embarrassingly sent home over what was dubbed 'ugly and an inappropriate outfit.' Taking to TikTok, she showed off the outfit at home before the shift, followed up with a clip of her left in floods of tears in her car. This comes after she had revealed she had been sent home from her job at a restaurant and bar.

Here's the outfit Vanesa Zavala wore when she was sent home.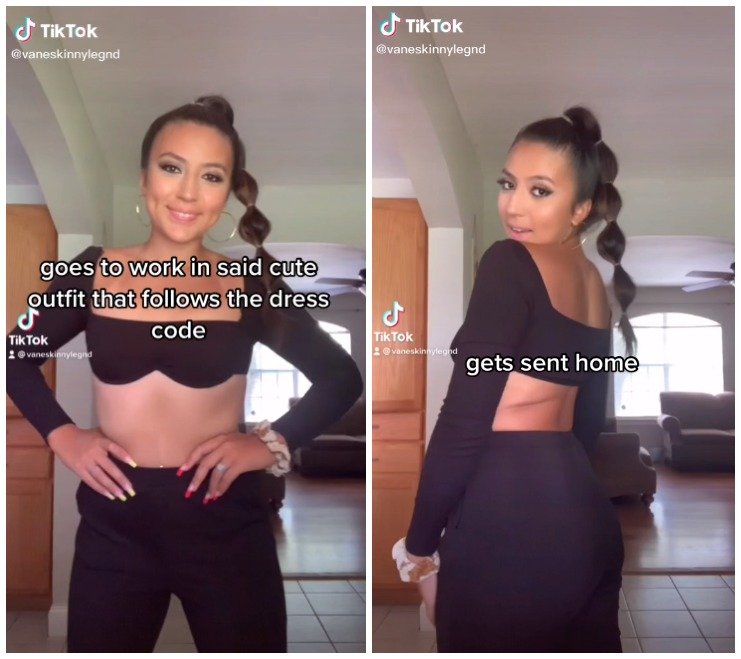 vaneskinnylegnd -Via
"Hi guys, I just got off work, and I got sent home for my top because they didn't like my top. What the f*** is this, a f***ing fashion show? I don't get it."
The 21-Year-Old said in the clip. She claimed that customers wear similar outfits, but her long sleeve crop top and matching trousers were recognized as "ugly and inappropriate." Vanessa shared how the same restaurant whose name is withheld has paintings of naked girls on the f***ing walls.
She's said to have violated the dress code, which eventually resulted in getting fired.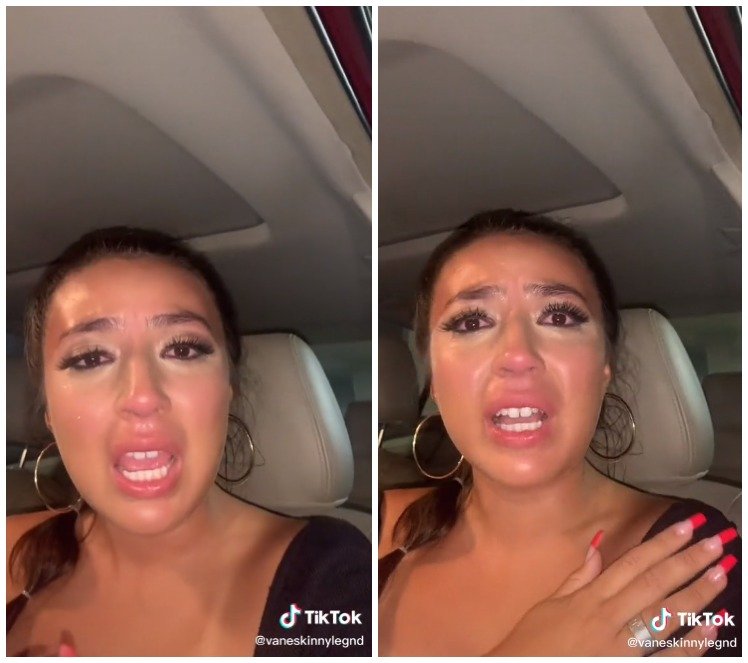 vaneskinnylegnd -Via
In a second clip, the waitress claims she returned to work another day but eventually got fired for posting the mentioned above clip. She added:
"I drove to work and drove 45 minutes here, and they fired me. Yay, I'm so happy. I'm literally – this is the best day ever. They said because of my TikTok, and someone commented the name of the restaurant near the TikTok."
However, Vanessa's incident has been met with divided opinions on the internet.
vaneskinnylegnd -Via
"And I'm fired, and now I don't have a job. I'm 100 percent sure the owners and the managers are going to see this TikTok, and I don't care; I'm just expressing my feelings."
Unsurprisingly, the videos that have racked up over 520K likes sparked debate among views. "They're jealous, babes! You look amazing." One person wrote.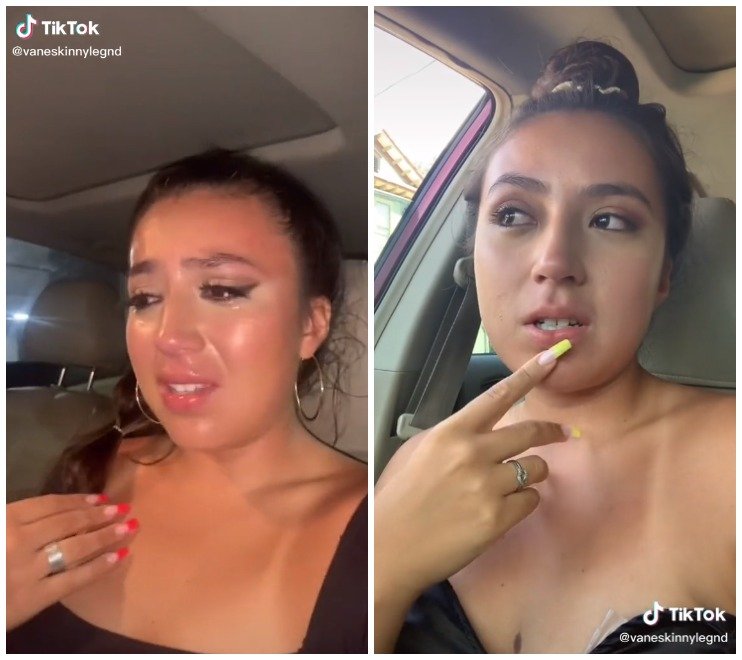 vaneskinnylegnd -Via
"They're jealous, babes! You look amazing." One person wrote.
Another added: "I'm so sorry, girl; I hope a new job comes your way that fits better." However, a third defended the restaurant, saying: "I know being dress coded isn't fun, and this situation sounds unfair, but people need to learn how to dress professionally for work." A fifth also noted: "Clearly, you broke the dress code. If it's a bar of, of course, customers can wear crop tops. But I've never been to a bar where an employee was wearing one."