You can look at gorgeous wedding gowns every day, but this collection tends to have some beauty. We're beginning our list with an updated $25 wedding dress turned into a dream dress. Other masterpieces that made our list include numerous modernized transformations of mom's wedding gown and even a wedding dress made out of sweatpants. Guess what? We didn't leave off a few epic dresses either.
The classicism of royal weddings mostly inspires the trends for the aisle, but for 2021, brides are venturing into new interpretations of fresh alternatives. This fresh approach takes on tailoring, style, and silhouettes. It's quite a bold experiment tailoring your wedding dress. But as it appears, these brides have put in efforts and, in the end, created unique masterpieces. This is creativity and brilliance on a whole next level, and we can't agree less. Enjoy!
Updated A $25 1986 Wedding Dress To My Dream Dress. I Was Able To Take Off The Ruffle With A Seam Ripper, Open Up The Lace More, And Added A Skirt On Top Of The Existing Dress From Another Dress. I Also Added A Piece Of Lace As A Belt."
FakeBeccaJean -Via
In Honour Of My Cake Day: My Wedding Dress (The First Dress I Ever Made).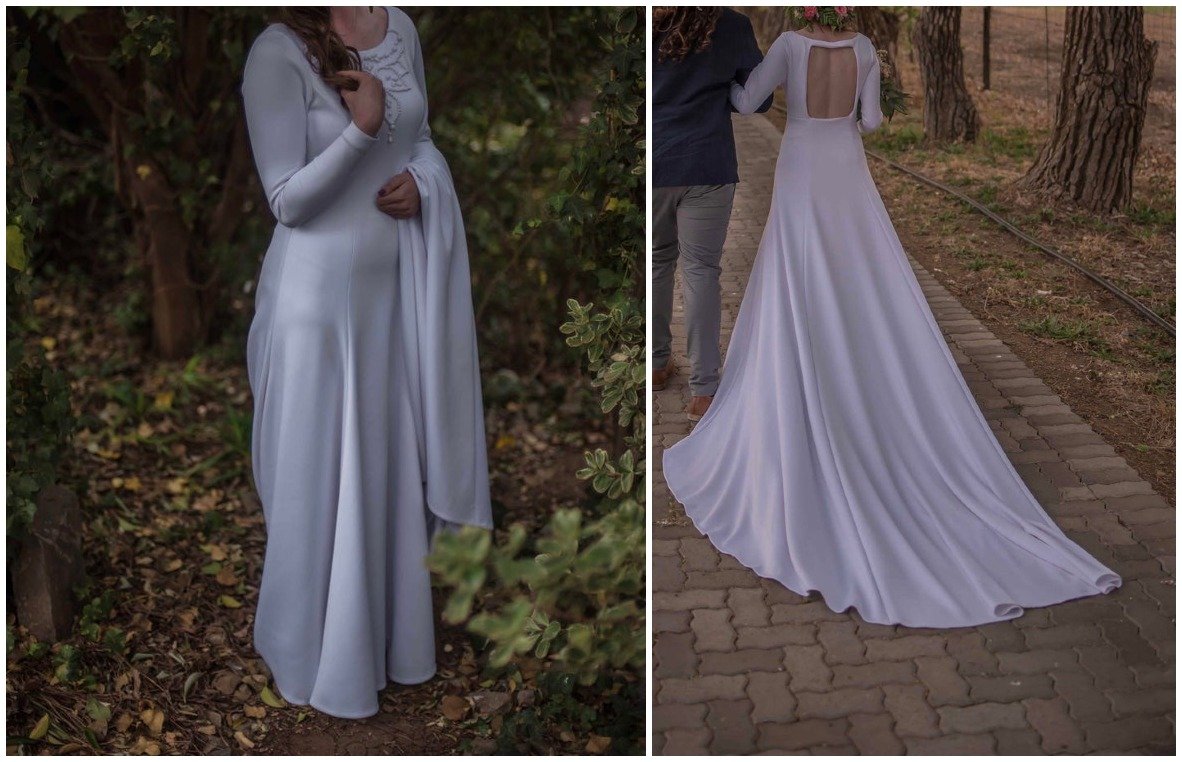 banana_berrie_ -Via
I Went The Brave/S**pid Route And Sewed My Wedding Dress!
lvd_16 -Via
My Grandma's Wedding Dress. Currently Being Cleaned So It Should Be A Lot Whiter When It's Done. How Should I Have It Altered? I Was Thinking Sleeveless And Some Rhinestone Detail, Perhaps?
moonlightsmyway -Via
Made A Friend's Wedding Dress By Taking Apart And Using The Base For One, She Ordered Online And Hated The Lace It Came With.
TheCosplayCave -Via
Just Got Married In Mom's Dress- $200 From Macy's- Thirty Years And Two Weddings! I Only Changed The Sleeves And Reinforced The Zipper/Side Seams.
starrinight3342 -Via
Just Finished Sewing The Liner Into My Wedding Dress! Just In Time: 5 More Days Until I Do!
mackbenn -Via
I Sewed A Wedding Dress Out Of Sweatpants.
jennaphipps4 -Via
Made A Huge Change To My Dress And Got Rid Of The Sleeves. Thoughts?! Before Vs. After.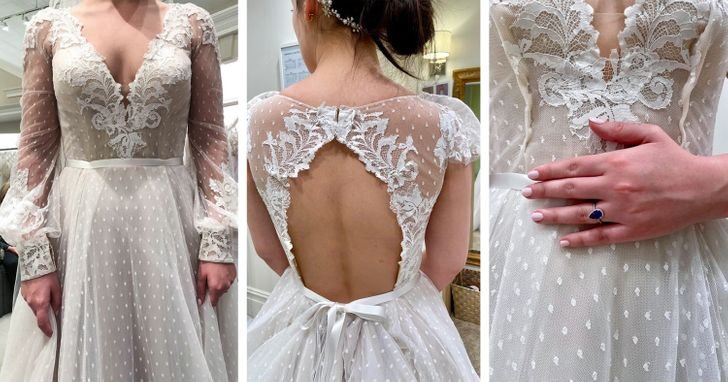 travelsizedmacgyver -Via
travelsizedmacgyver -Via
My Wedding Dress! [Dress S4070, Bolero B4926] Made Some Modifications, Including Pockets!
Howardbanister -Via
I'm Getting Married To This Magical Human In 102 Hours. Here She Is Revealing To Our Moms The Dress That She And A Friend Made From Her Mom's Wedding Dress.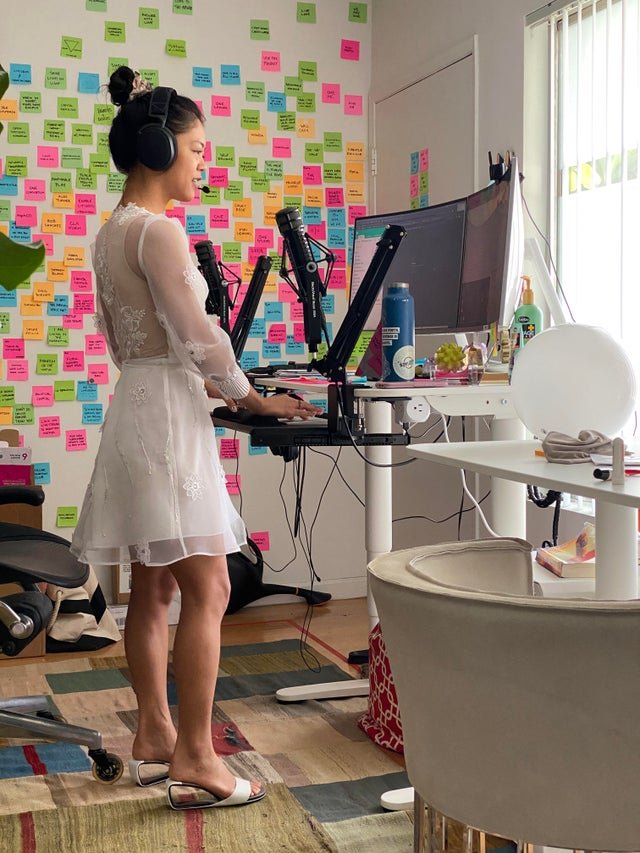 brianswichkow -Via
My Beautiful Wife Altered And Made Her Wedding Dress. Not 100% Positive Because I Didn't See The Before Dress, But Pretty Sure She Was Working With A Blank Canvas Dress And Added Everything. I Knew She Was Talented Before, But This Blew Me Away!! Figured This Would Fit Well Here!!
HULK_IN_TRAINING -Via
Refashioning My Mom's Wedding Dress.
HomeMadeHappiness -Via
I Got To Wear My Dress – My Mom's Wedding Dress!
hpixey3 -Via
My Grandmother On Her Wedding Day On My Wedding Day Wearing The Same Dress. Words Cannot Describe What It Felt Like To Wear This Dress. I Requested A Sleeve Rework, And They Did A Gorgeous Cascade Of Lace. Nailed It.
micabird -Via
[Self-Drafted] Last Time I Shared My Wedding Dress, But I Added A Last Minute Touch! It Was Magical.
romeroj -Via
I Added Sleeves For This Gorgeous Bride To Her Strapless Wedding Gown.
emkcude -Via
We Lost My Mom To Cancer Almost 4 Years Ago, And I Was Determined To Wear Her Wedding Dress, So I Found Someone With Experience Redesigning Older Dresses. Mom Was Smaller Than Me, And I Wanted To Clean Up The Style A Bit, And Holy Crap The Seamstress Did An Amazing Job! I Love It So Much.
xxagent355xx -Via
My DIY Thrift-Flipped Wedding Dress. I Found This Dress At A Thrift Store For $45, And Being A Diy Junkie; I Just Had To Try Remaking It For My Upcoming Wedding. I Only Used Fabric From The Original Dress, Reusing The Lace From The Sleeves For The Neckline, Etc.
sarcastic_ginger -Via
Redone Wedding Dress.
theshafinator -Via
[Self Drafted] Made My Wedding Dress From My Mom's 1985 Gown.
janetmacklinFBI -Via