TikTok user @milliesellers411 goes viral and surprised people with her "swinger" lifestyle. In a short video, she claimed that she is able to keep her man happy by letting him "play" with her mom. One might quickly think they've ended up on an unusual side of TikTok with this video.
The video with more than 12 million views shows a woman who reveals how she "keeps her man happy."
The video begins with a shot of her and her mom together. Then she pans it sideways to show a man snatching her mom up and hugging her tight.
The "swinger" woman asked, "Do you know wanna know how I keep my man happy?"
"I let her play with my mom," she said in the video, giving a weird twist to her family life.
"Yeah, I'm that kind of wife," the woman ended her clip. She captioned her video, "Don't judge, and yes, I do."
A lot of people were significantly confused and couldn't see if this is a joke or not.
There are way too many... unexpected and unusual things happening that we, too, couldn't determine if this was a joke. But so far, the TikTok user has been sharing his swinger lifestyle blatantly on her social media platform.
In a different video, she claimed to have invited a married man along with his wife.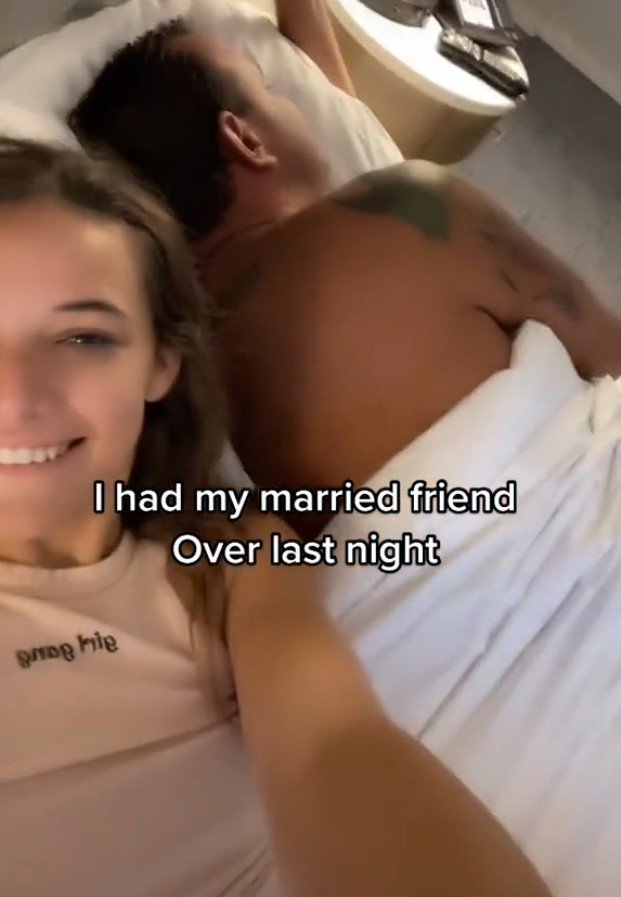 milliesellers411 -Via
The videos received a barrage of comments from confused people who couldn't understand the reason behind the action. A user comment, "I really hope this is a joke lol."
It is not short of those who think this whole setup doesn't sound okay. Another disturbed user wrote, "That's just wrong."