Halloween gives the perfect time to show a little skin than you normally would. And by all means, if you intend to break boundaries, do ensure to spice things up, and YES, go for it! We've spent most of 2021 covering up ourselves, including our faces with masks. With COVID-19 on the diminish, it's time to flaunt what we have!
However, celebrity Halloween costumes remain the highlight of the spooky season, mainly because they command all the stops with their dresses. Need evidence? Let's take you back to the memory lane of when celebrities went the extra. From Demi Lovato to Kim Kardashian, here're the most epic yet sexist celebrity Halloween costumes ever worn. Enjoy!
Paris Hilton.
parishilton -Via
Paris Hilton had debuted a sexy Playboy Bunny outfit in 2014. Hilton's outfit was captivating, and indeed, it garnered over 65K likes on Instagram.
Demi Lovato.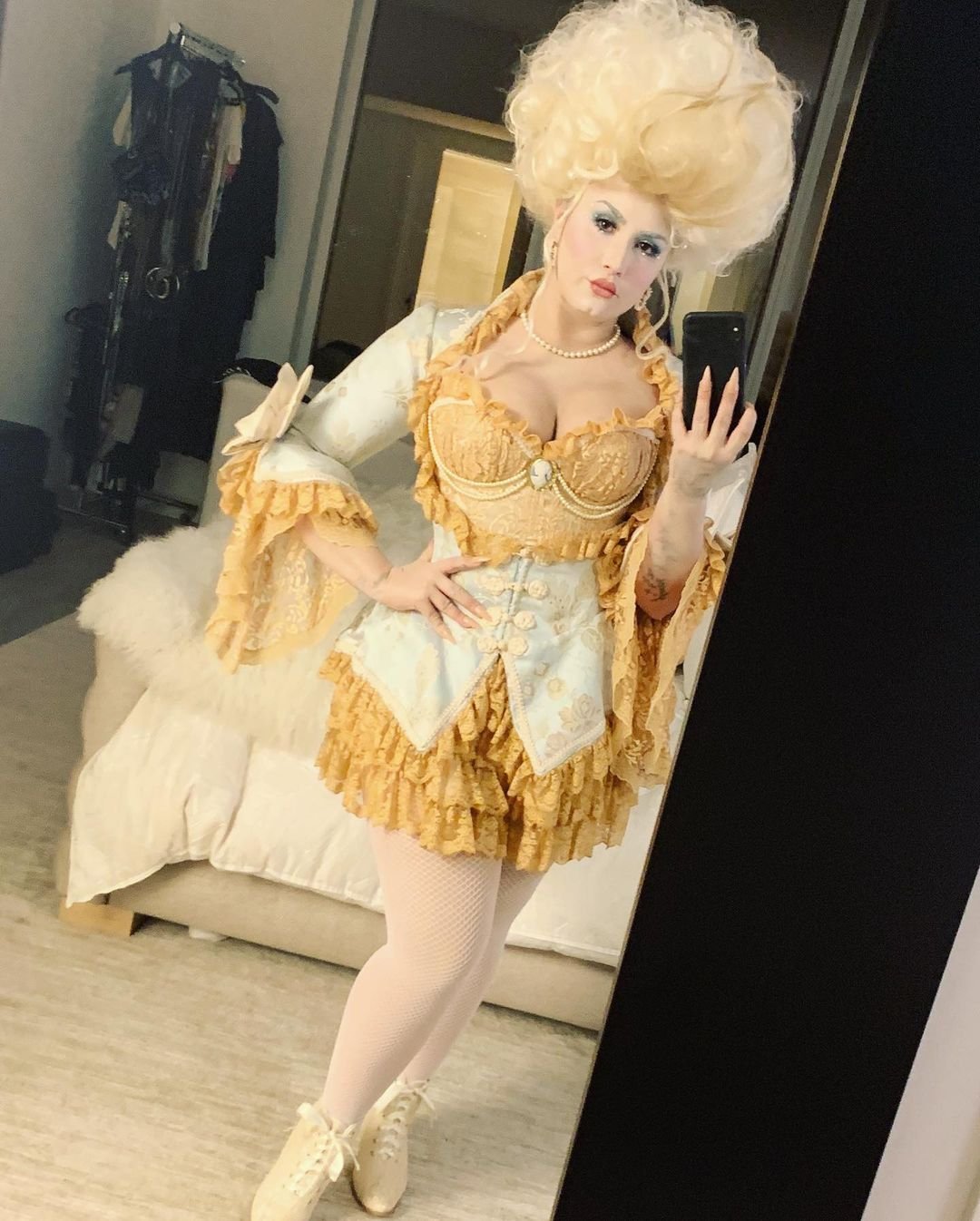 ddlovato -Via
In 2019, Demi Lovato took on the role of Marie Antoinette. They were both sexy and fashionable with their shortened skirt and spot-on makeup.
Nicki Minaj.
Photo Image Press / Splash News
Nicki Minaj has, over time, become a popularly-known pop star who enjoys being creative. To celebrate one of the numerous Halloween, Minaj had shown off her enviable curves in this sexy fairy costume.
Cardi B
Just because we're in lockdown doesn't mean we shouldn't dress up! Cardi B totally went all out with her golden Medusa theme, complete with the snake body and the snake hair ornament.
Alessandra Ambroslo.
Alessandra's Queen of Hearts costume deserves to be on this list. She goes underwear-free in a very racy double thigh-split gown as a fanged star transformed into a Halloween vampire in 2019.
Kylie Jenner
Princess? No, no… more like a QUEEN! Kylie Jenner is always all-out with her sexy rendition of cosplay characters. This very grown-up Ariel is from her 2019 costume.
Jessica White.
Jemal Countess/Getty Images
Apart from being drop-dead beautiful, Model Jessica white had heads turned with this Halloween costume which featured a sizable snake around her neck.
Ashanti.
Bryan Bedder/Getty Images
This is sexy and downright seductive! The Grammy-Award Winning R&B Singer celebrated Halloween in this sexy cat costume.
Mariah Carey.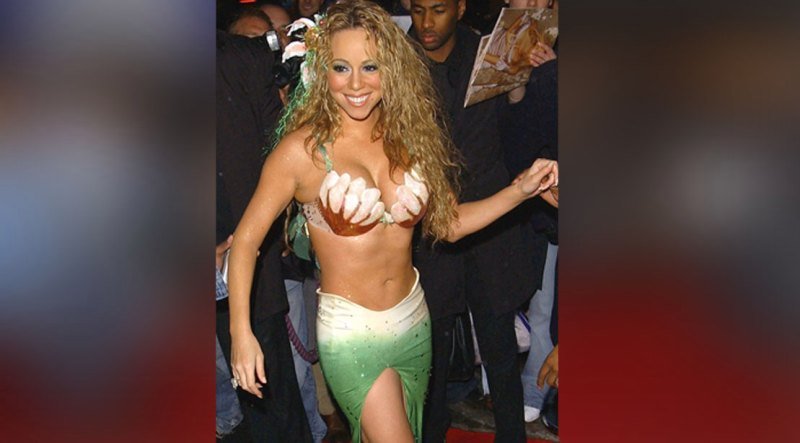 David Westing/Getty Images
The successful singer Mariah Carey had always got people's attention, and Halloween, she again proved head-turning remains her thing. Well, she did so as she rocked this sexy mermaid costume.
Carmen Electra.
Slaven Vlasic/Getty Images
Electra hit the nail on the head, rocking this throwback costume from when she played Baywatch babe lifeguard Lani McKenzie in the original movie and on the TV shows.
Kate Upton.
Richie Buxo / Splash News
Kate Upton is known for her curvy physique but in this photo stood out being lean. However, creative body paints kept Upton sexy and unique in this all-white gorgeous costume.
Dorothy Wang.
Parisa/Splash News
Dorothy Wang, a star of Rich Kids of Beverly Hills, had opted for a Princess look for Halloween. Her costume came completed with a matching tiara and roped heels.
Abigail Ratchford And Lindsey Pelas.
As models, all eyes are naturally fixed on this duo on the runway. However, when Abigail and Lindsey took to it to a whole next level on Halloween, dressed in sexy genie costumes, heads couldn't resist turning.
Katya Elise Henry.
katyaelisehenry -Via
A proper workout warrior is the perfect description of Katya Elise. Over the years, Katya has earned the title of Gym Crush, and YES, her lovely/curvy figure fills in this cop costume perfectly.
Monica Sims.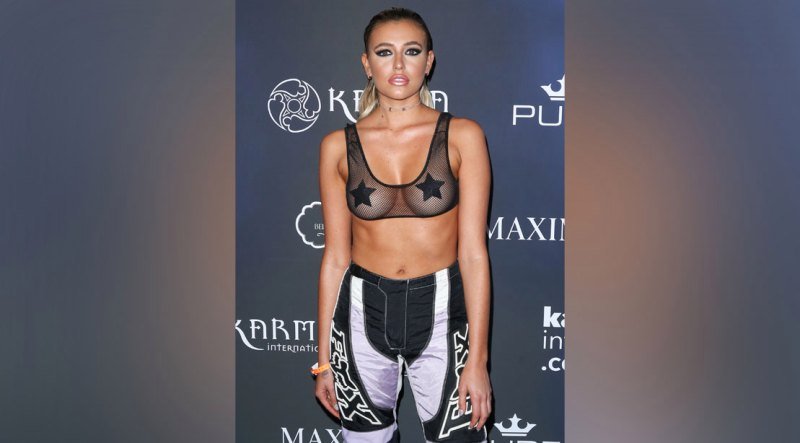 Paul Archuleta / Getty
As seen, Monica Sims left little to no imagination as she rocked a barely-close costume for Halloween. You'll agree it's stunning and unique in its way.
Karrueche Tran.
Parisa/Splash News
A petite figure can also be sleek! Model Karrueche decided to flaunt her slim shape in this bunny Halloween costume that's completed with ears and tail.
Jennifer Nicole Lee.
KDNPIX/Splash News
Jennifer Nicole, a fitness model, is one celebrity you should always look out for during Halloween. She does quite the exceptional with her fashion sense.
Heidi Klum And Gigi Hadid.
Nicholas Hunt/Getty Images
Heidi Klum is no doubt the queen of Halloween. She takes her costumes to the very extreme. Here, Heidi opted for the Jessica Rabbit look while Gigi Hadid looks precisely like Sandy from Grease's movie.
Kim Kardashian.
Dave Kotinsky/Getty Images
Mariah Carey isn't the only celebrity who had rocked a mermaid costume. Guess what? Kim Kardashian did, and it's pretty challenging to decide who wore it better.