Summer is definitely the perfect season for bikinis. No, don't let people stop you from feeling good in what you wear! Nobody can stop you from wanting to wear that gorgeous two-piece or that sheer dress that you've been putting on hold from wearing because you're scared of the prejudice.
People are meant to have fun and play a lot in summer. It's not your fault that they're so bothered when they don't comment on what people wear at the beach. You definitely look good when you love what you wear with confidence, so don't let them say anything. Just look at these TikTokers and Lizzo proving them all negative people wrong!
Randi Bosin kickstarted the trend with 4.5 million views with her bikini look!
"This is a public service announcement: big girl summer has officially begun."
Not our job if they can't have fun without commenting on people's bodies at the beach, right?
Of course, other TikTokers don't want to miss it!
Watch her rock that hair and where did she get that amazing top?!
Really, a lot of us need to be reminded that we should never agree with demeaning comments about us or our body.
Can't help it if they feel jealous of your brimming confidence!
A WARNING to all the girls wearing their favorite summer dress: DON'T CHANGE!
It's okay, it's okay. You might need a little bit of practice in front of the mirror to tell them, "I'm so sorry you don't look this good."
The plus-size queen is rocking this perfect set - no, how can we ever go to the beach now?
Make it a goal that you're having fun this summer without worrying about what strangers think!
Oh, yes, it takes time to prepare oneself to look fab.
And just wear the friggin' bikini.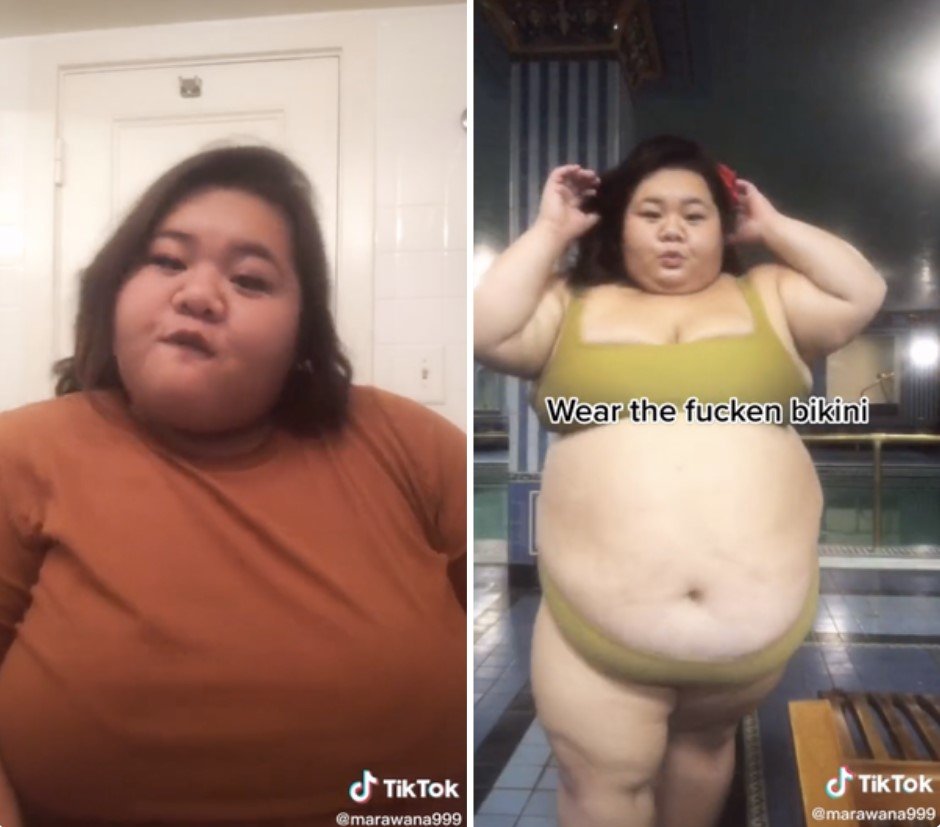 There's no secret to a bikini body picture, except for a good cameraman.
Going to catch this gorgeous lady looking confident in what she feels like wearing!
Just keep doin' what you're doin'. Seriously, you look the best when you love what you do and wear!