Despite having gargantuan bank accounts, some celebrities still appear to know the drill of a true fashion bargain. We are used to believing that famous women rock luxurious clothes from high-end fashion brands and designers. But it turned out, it isn't the case, and celebrities are becoming more like regular people. Who made the rules that style has to cost a lot? Nobody did.
Times are changing. More popular actresses, models, and even singers no longer spend loads of money or perhaps a fortune on their clothing. In its place, they feel comfortable wearing affordable outfits in public. However, a month coming to an end partly means it's time to turn the spotlight back on our favorite shoppers of all time. So here, you will find the most popular fashion pieces under $100, and indeed, our compilation proves that you still can look just as gorgeous with less spend on styling. Enjoy!
Hailey Baldwin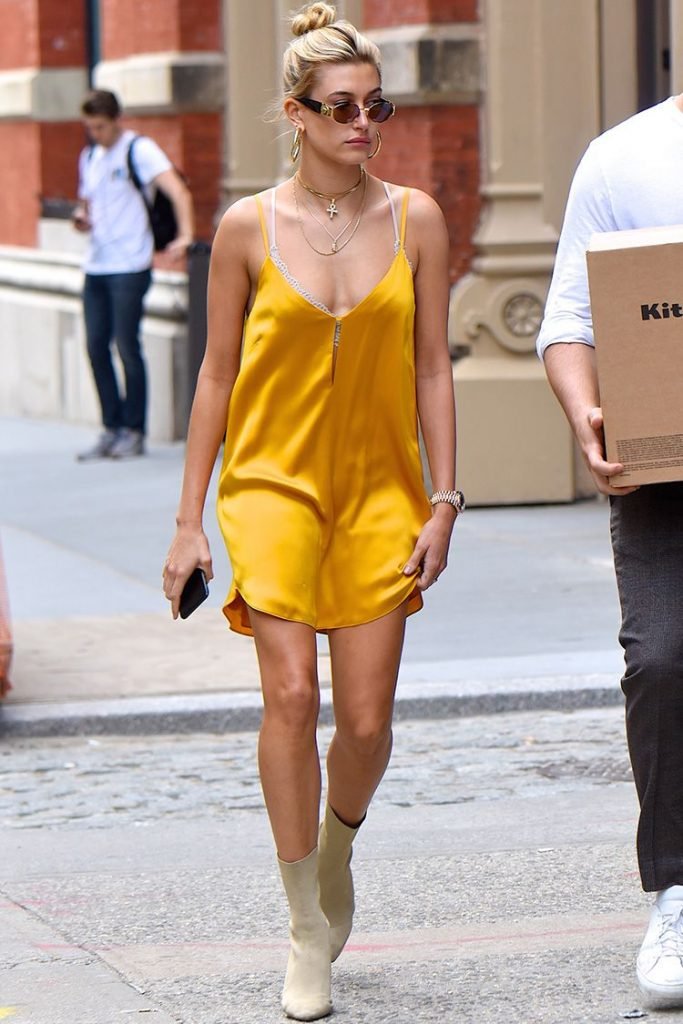 Slip dresses are just so perfect for warm weather, like summer. Hailey's choice of yellow slip dress she paired together with beige boots is a total steal for only $49 from Urban Outfitters.
Chloe Grace Moretz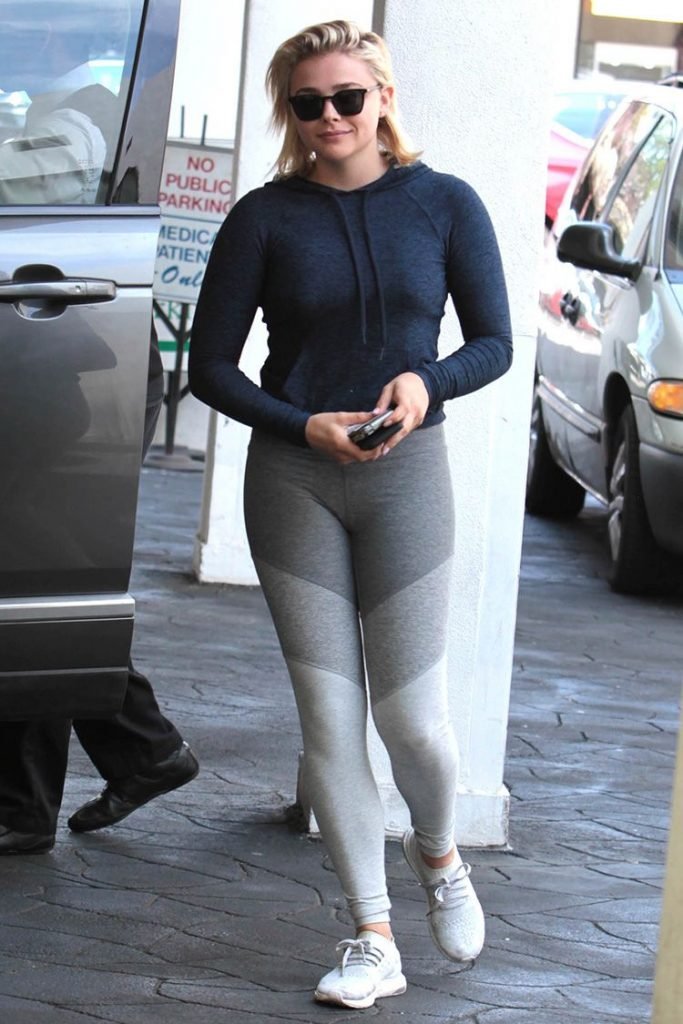 The gradient off her Outdoor Voices leggings looks way too good to not have one ourselves. Get yours for $95 in other color combos!
Nicole Richie
It's summer. Reflecting the hot weather, Nichole attended the Revolve event with one of their bodysuit in nude color costing only $48.
Heidi Klum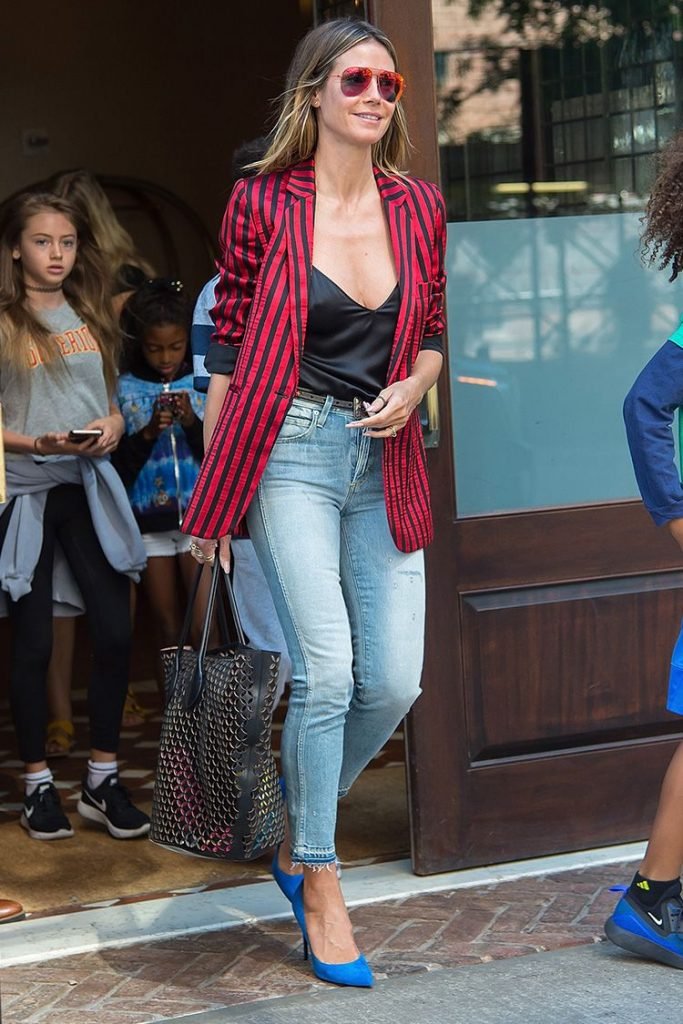 Heidi Klum made such an impression in this pair of daring blue stiletto pumps, and if you want them, you get them! Sam Edelman's $84 will make you look a million dollar.
Vanessa Hudgens
Her wrap top leaves such as feminine summer impression on people. You can get this top for only $98 off Shopbop.
Leighton Meester
The knee-length trench coat Leighton wore has wide arm that allows freestyling with your innerwear. You can find a similar coat from Nordstrom's rack for only $80.
Selena Gomez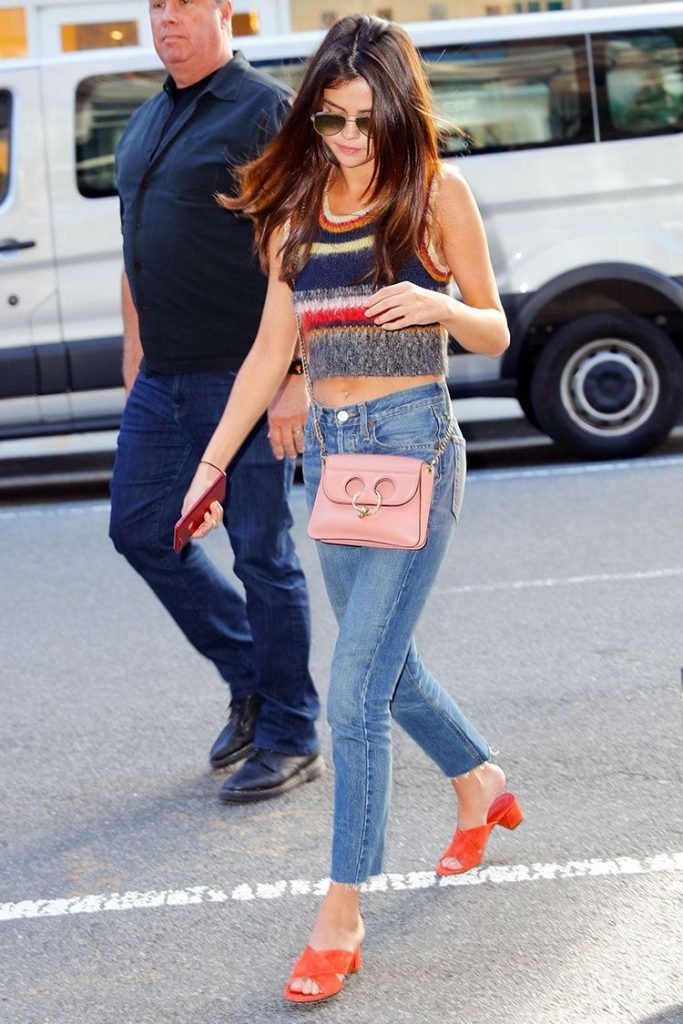 When you want to wear sweater in a sweltering hot weather. This sleeves knit tank with navy-orange striped patterns was Selena's choice of summer look. Honestly, $49 off Nordstrom, and it's not part of your summer wardrobe?
Jenna Lyons
The prim and proper career woman look by Jenna Lyons include that gorgeous Red Envelope Clutch. Within budget, you can get a similar look with only $41 from Silk Fred.
Jada Pinkett Smith
Airport fashion is one of our favorite to put under the spotlight. Zara's $100 camo jacket is her pick when she had to go to the airport during a cool night in Fall.
Jennifer Lawrence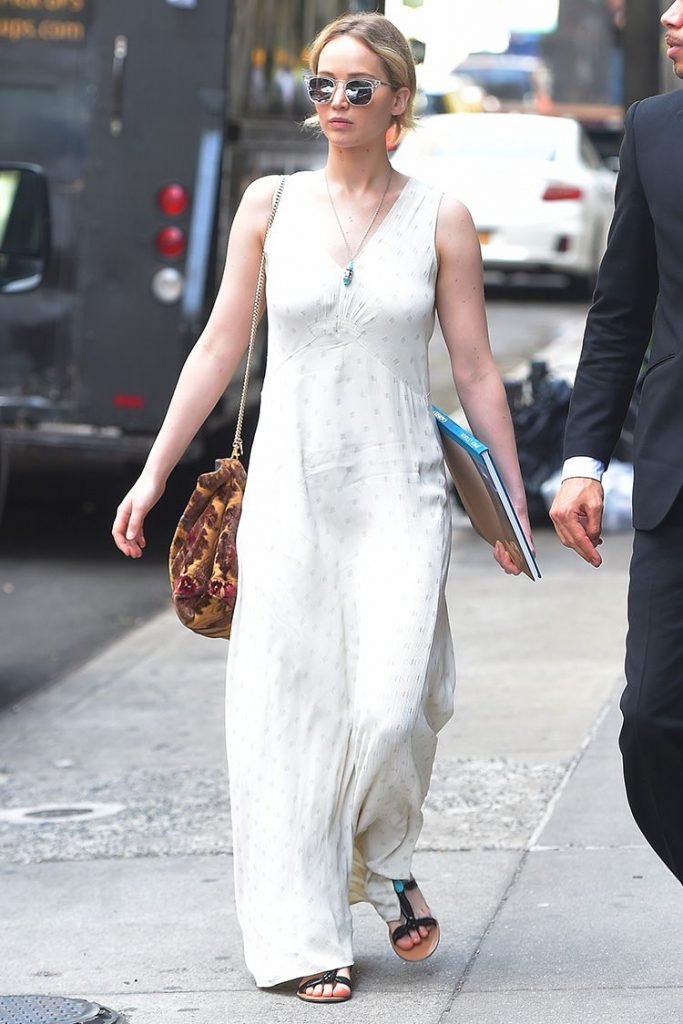 A fashion icon in her own way, there are times when she took the casual but still eye-catching moments like when she wore this all-white maxi dress. The colors from her accessories just pop in this dress you can get for only $79.
Solange Knowles
Solange caught people's attention in her sheer overlay, but put your attention to the adorable leather bag she was holding. A $1,100 price tag off the shelf from Mansur Gavriel is obviously too much for most. But what if you can get something similar for only $32 off Boohoo?!
Gigi Hadid
A Nickelodeon top is never too childish. Gigi proves that with her white Junk Food 'Nickelodeon Studios' sweatshirt that costs only $44. Showing off her midriff, it's perfect for a cool summer or warm spring season.
Chrissy Teigen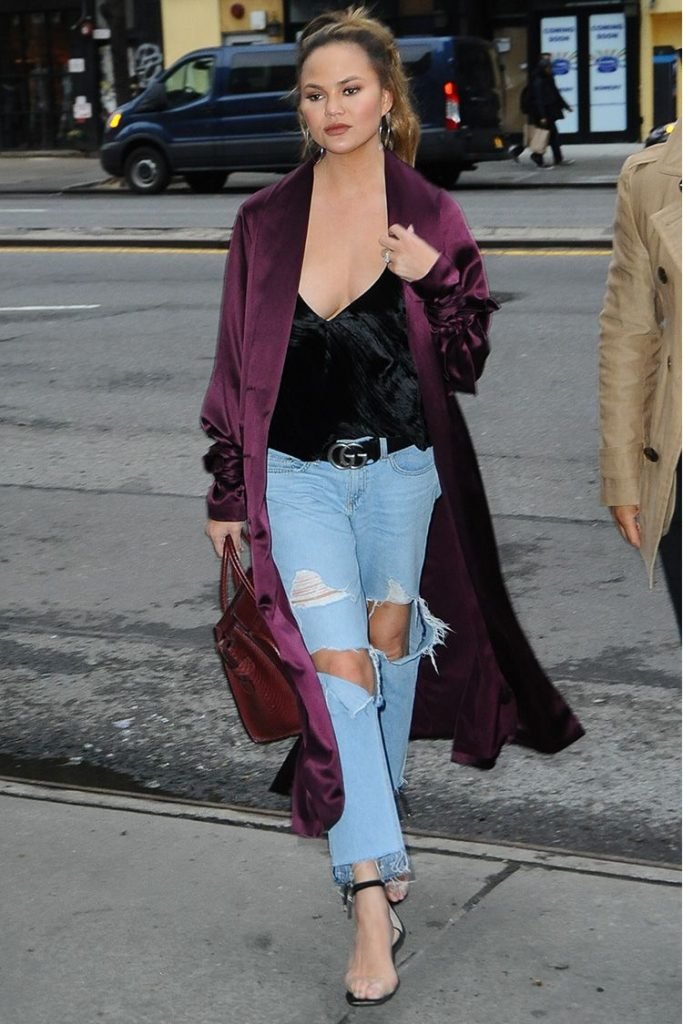 Not everyone can look so fashionable in purple, but Chrissy surely made it look easy. The burgundy duster is available off Missguided at only $48.
Ashley Benson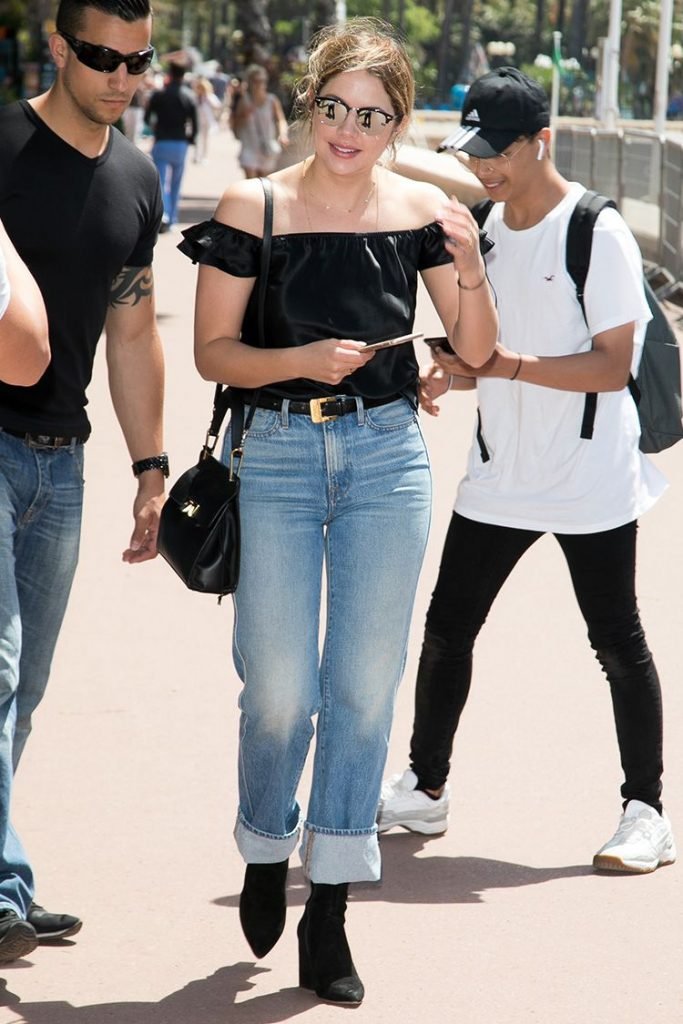 This off-shoulder top is just perfect for hardcore black color fans to stick to their favorite color scheme in summer. $35 off Topshop, and it's a serious steal!
Serena Williams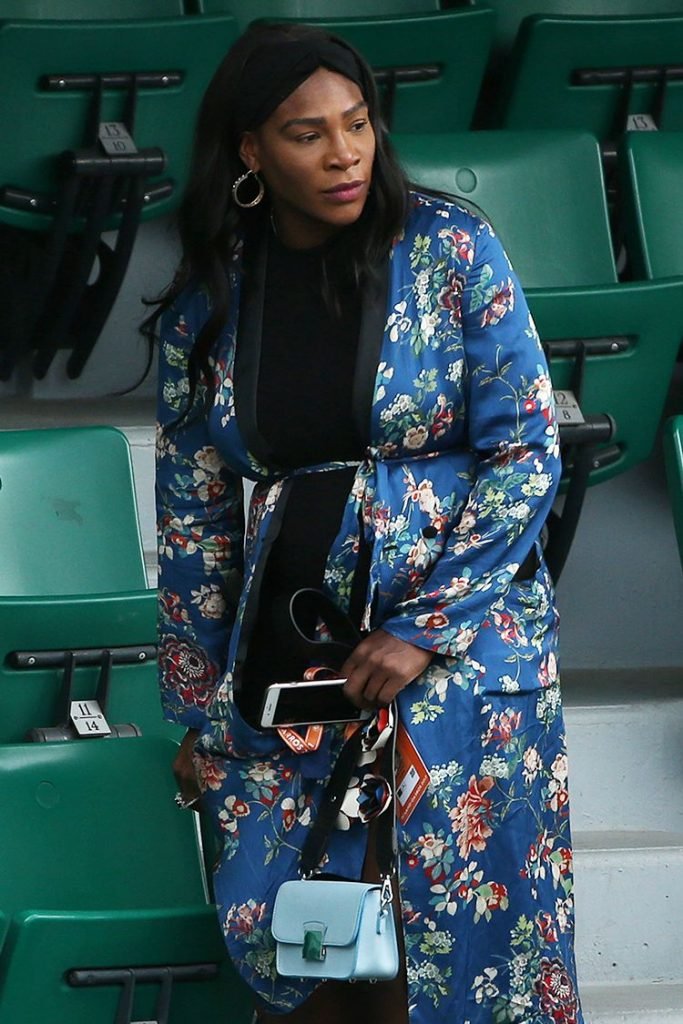 A professional tennis player, a celebrity, a fashion icon – Serena Williams' show-stopping wardrobe choice is always surprising, especially her maternity wear. To match with her blue, floral outerwear, she sported a cute mini purse that you can get for only $39!
Ashley Graham
Plus size or not, Ashley Graham is such a fashion icon. The confidence she carries seriously makes anything she wears look perfect. She revamps the traditional idea of maternity style with this $29 ASOS dress.
Gigi Hadid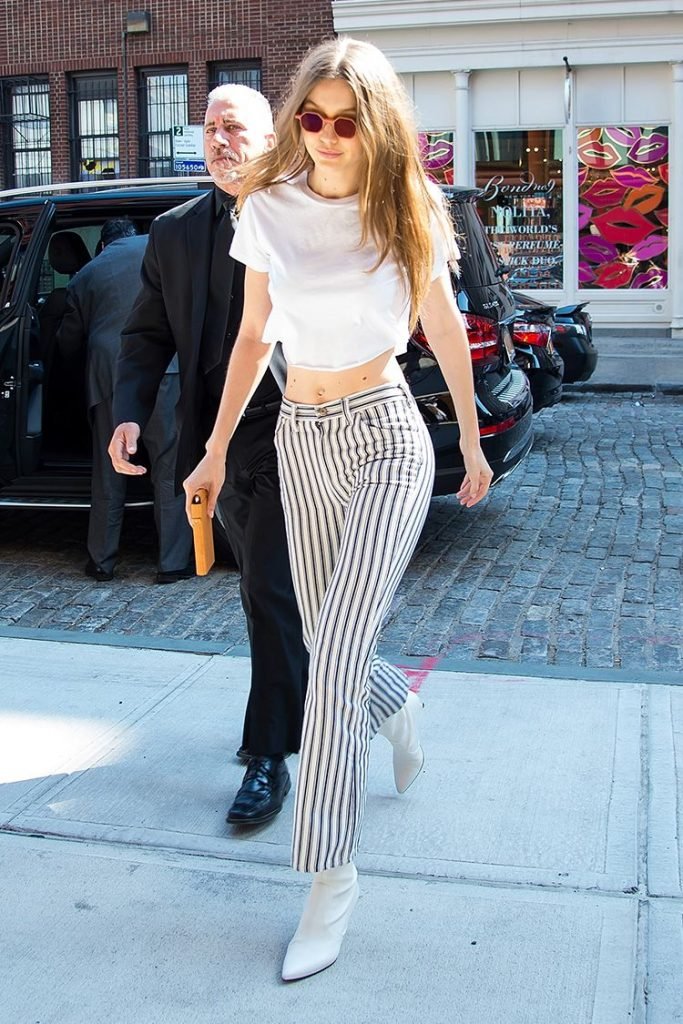 You can find these chic pants with stripes for only $75 at Topshop. Comfortable, not too plain for a day out.
Kiernan Shipka
A metallic plated skirt is NOT outdated, we repeat, it's not! This similar vintage vibe can be found from La Cienegà for only $48.
Olivia Culpo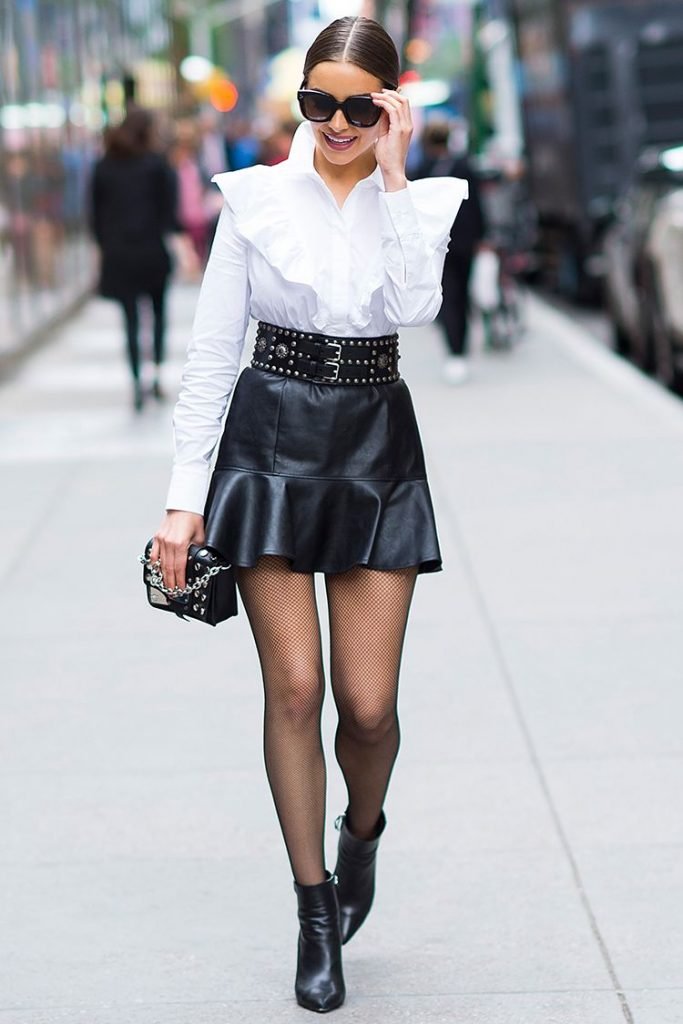 The ruffled white shirt the former Miss USA wore is such a steal for only $49 off Urban Outfitters' catalog. A similar version is available with short sleeves, perfect for the warmer season!
Hayden Panettiere
Hayden doesn't shy from rocking the latest fashion trend. She's wearing Herve Leger's $1,740 dress, a style we can follow if we look at a similarly designed dress from Yes Style for only $23!
Miley Cyrus
Miley's rocks a plain semi-sheer shirt with embroidered jeans that adds color to her looks. With only $50 for the Zara jeans.
Alexa Chung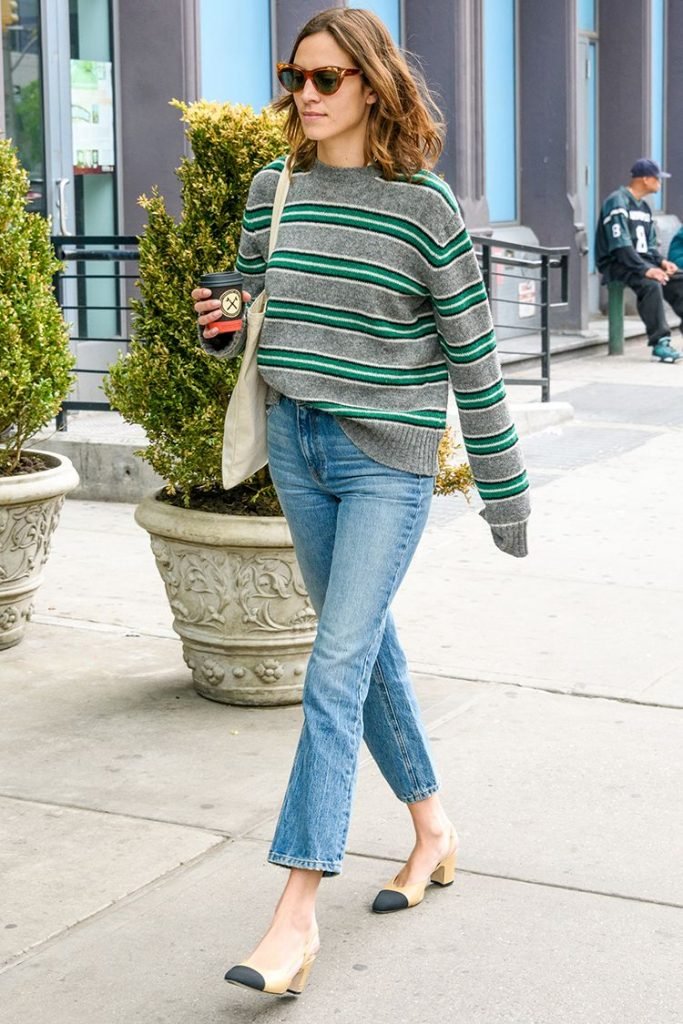 Those shoes. Those perfect pair of shoes that just seem to look good no matter where you wear them to, was from Chanel. For a similar design, you don't need to shell more than $40 off Aldo's.
Jenna Lyons
Celebrities in wrap dress always seem to look so regal on the red carpet. Jenna's wrap dress was $120 off the rack from Zara. Wear this and you're guaranteed to garner attention as Jenna did at Tony Awards.
Lily Aldridge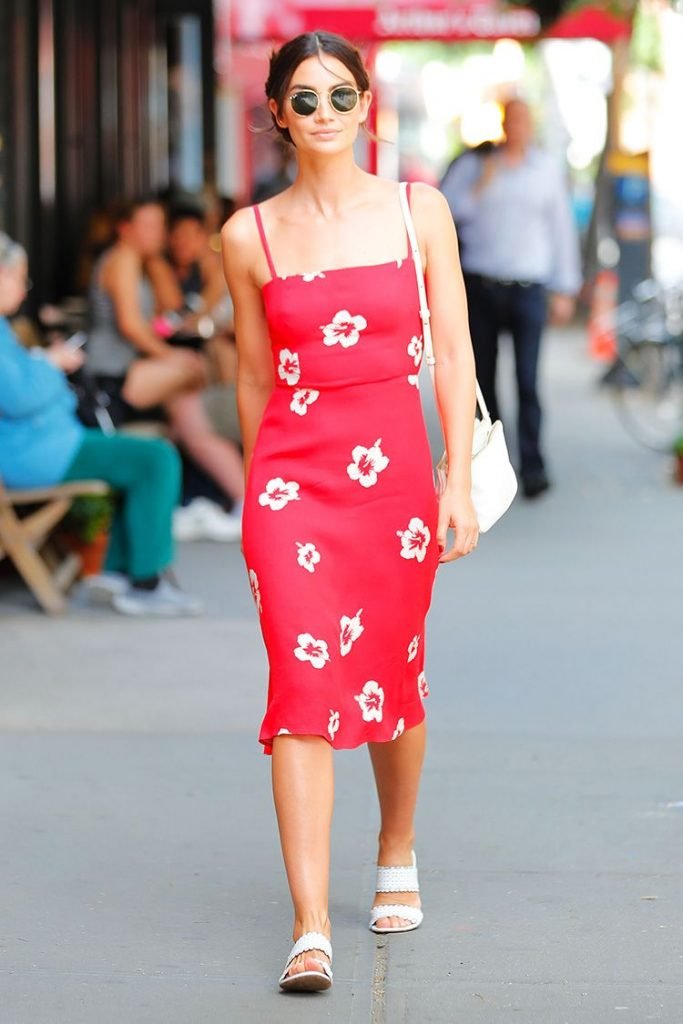 Her Hawaiian dress pass as the perfect summer dress in NYC for the price of only $45 on Hilo Hattie.
Cara Delevingne
This varsity jacket from Saint Laurent appears to be one of Cara's favorite. Oasap's similarly built varsity jacket at $34 has black sleeves and gives off a similar casual vibe.
Rihanna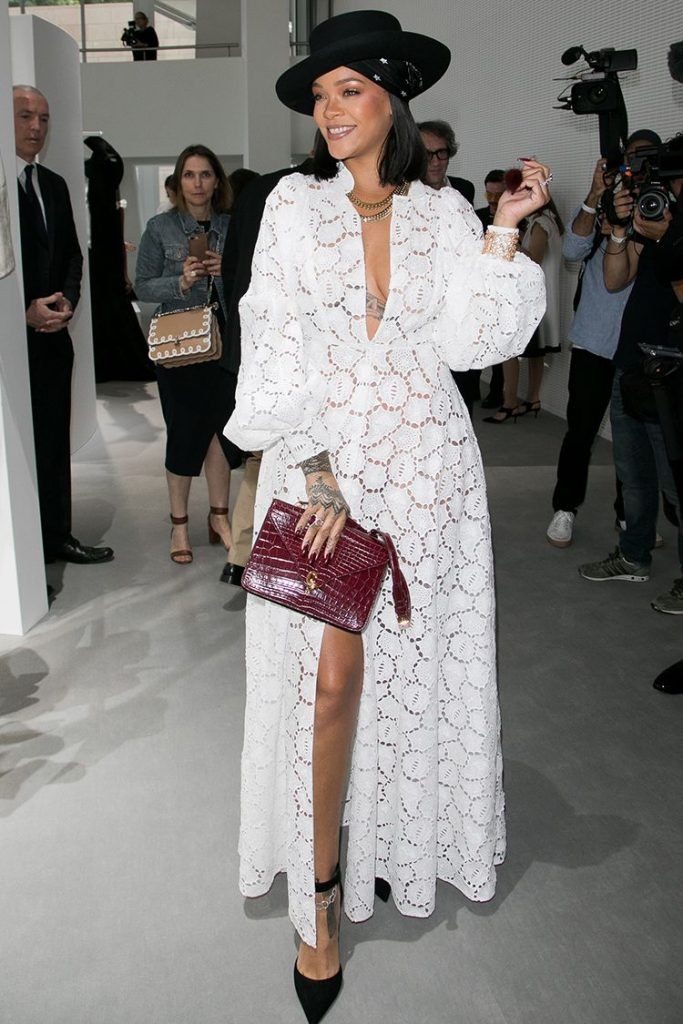 Fashion is one of Rihanna's weapon. She rocked this white lace maxi dress that seems to create a seashell pattern. It's only $90 to grab off BB Dakota's similarly patterned sundress!
Dakota Johnson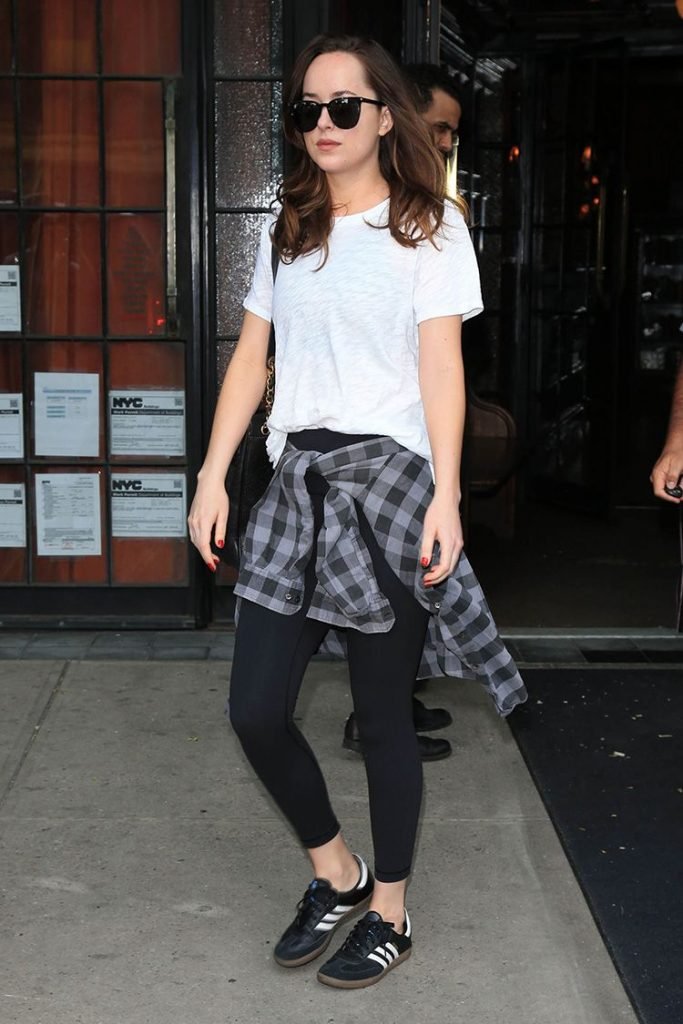 Sneakers are never out of season. The comfortable-looking sneakers Dakota wore were Sambas from Adidas that you can still get off the shelf for $70 a pair.
Jaime King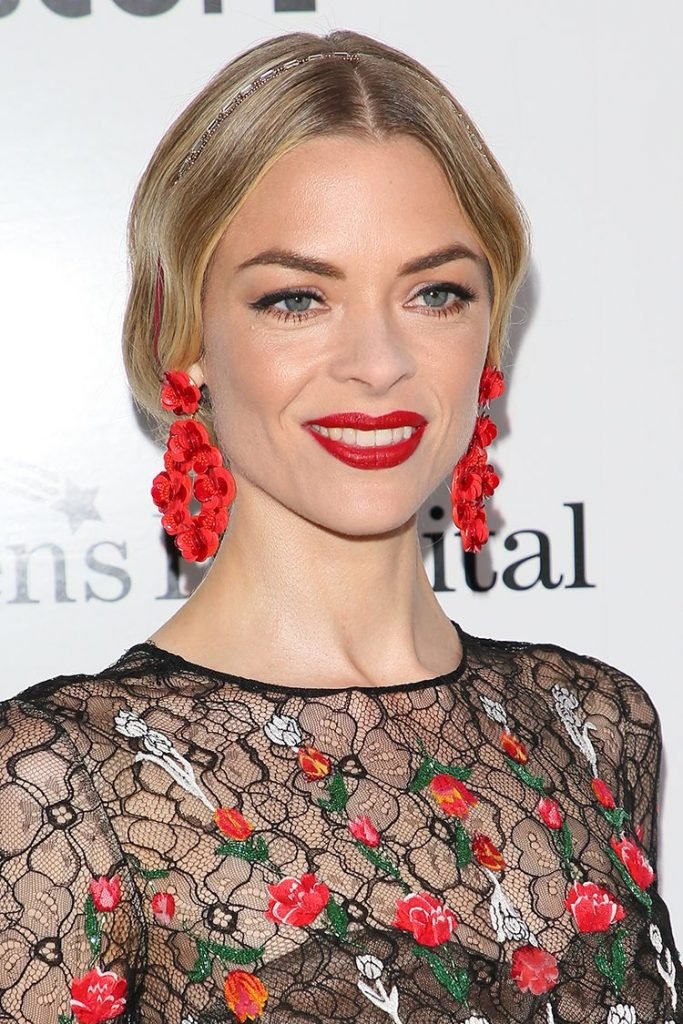 Her gorgeous statement earrings are yours for only $65 from J. Crew, and it's available in other colors!
Olivia Palermo
The yellow purse Olivia carried here has a lookalike from Zara with the same embellishments along its strap. All for only $40!