As much as weight loss is preached, gaining weight is equally a thing. And as these women demonstrate, gaining a little weight involves a lot of work, including eating in ways that work for the body, engaging in healthy habits, managing life stressors, and importantly keeping a reality check on what is essential and what's not. Healthy habits are for weight gain, and indeed, Tayler Rayne has proved it. While the slender body type is often flooded on the internet, Rayne shared another approach, showing off her slim body vs. weight gain body. In particular, Tayler shared a side-by-side comparison of wearing a bikini before and after her weight.

"This is not a weight-loss thread. I posted this because I struggled with confidence when I gained my weight unintentionally. I'd appreciate it if y'all stopped posting your weight loss. I'm here to love on my girls who gained weight & aren't sure how to love themselves rn." Tayler, with the username @tayyrainn, wrote on Twitter. In just a blink, Tayler got flooded with responses from curvy women of all sizes and ages. So far, the thread has garnered over 160K likes and retweets, and it's sure proof that weight gain is everything, just as weight loss. Have a look, and possibly you will get inspired!
tayyrainn -Via
#1
BeautyKINGC -Via
#2
baboloki_m -Via
#3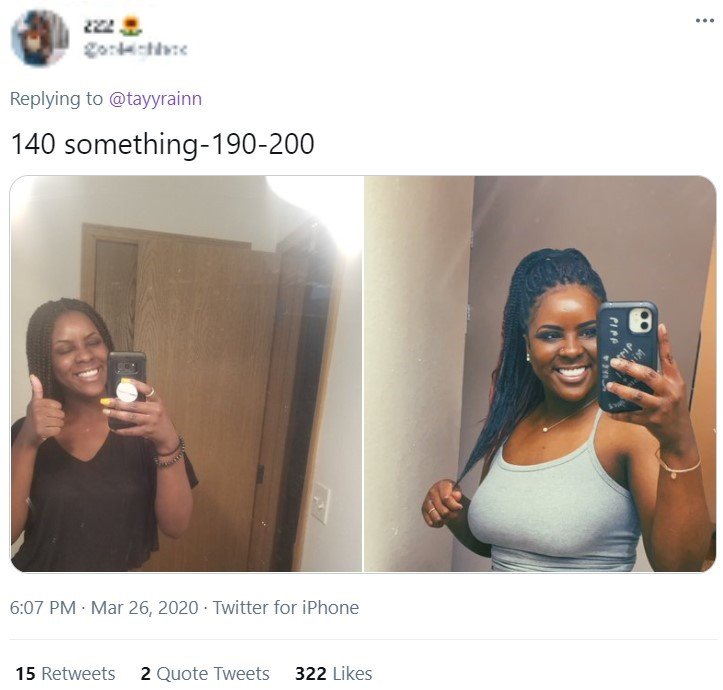 xoleighhox -Via
#4
giaenomis -Via
#5
Trnidad_ -Via
#6
serena_bena -Via
#7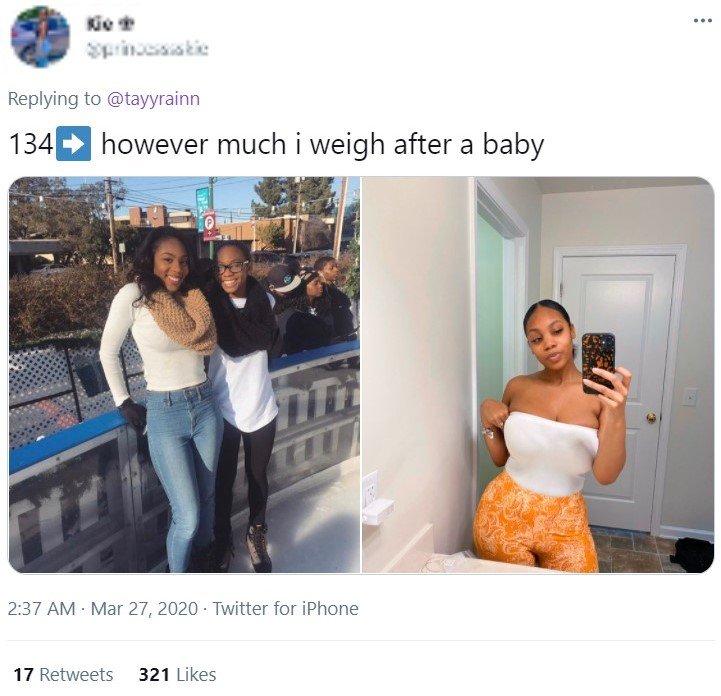 princesssskie -Via
#8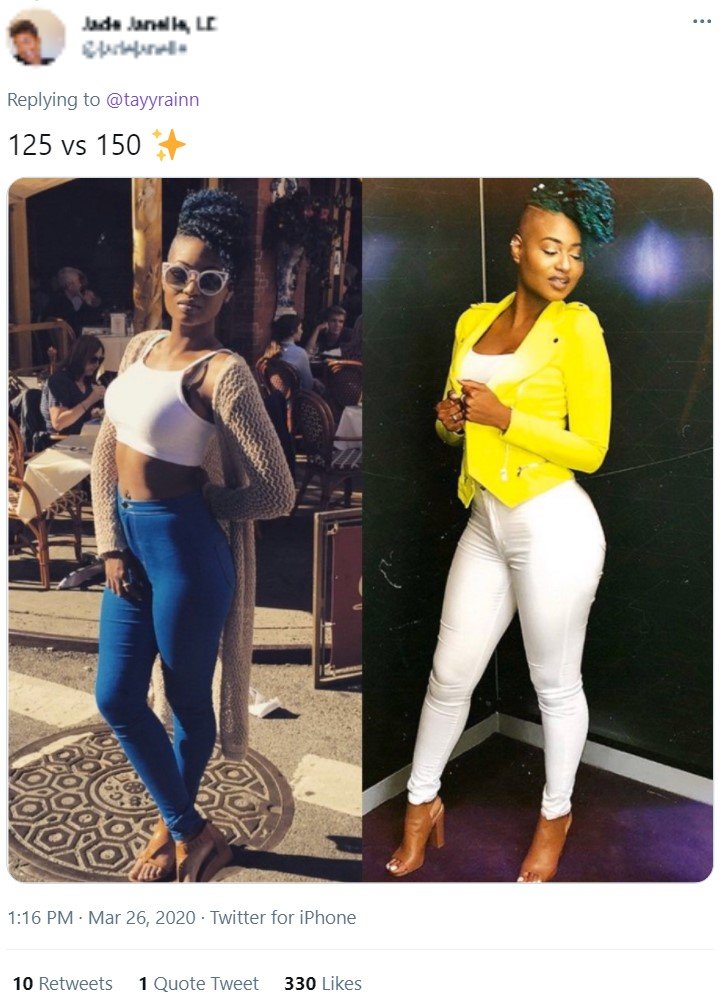 jadejanelle -Via
#9
ILookLikeBaae -Via
#10
ErinKav21 -Via
#11
theklxdior -Via
#12
sheisaminaa -Via
#13
ReneeZhana -Via
#14
HoustonWigQueen -Via
#15
ToriaMerolli -Via
#16
HerNameIsGREAT -Via
#17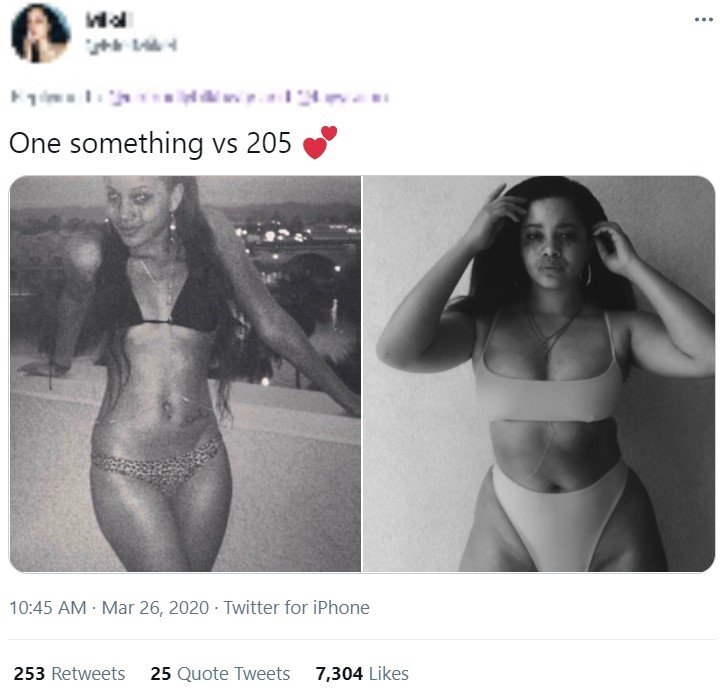 MelMikel -Via
#18
Nissafitt -Via
#19
ally_xg -Via
#20
SANURAOFFICIAL -Via
#21
senseiBird -Via
#22
xYoItsRox -Via
#23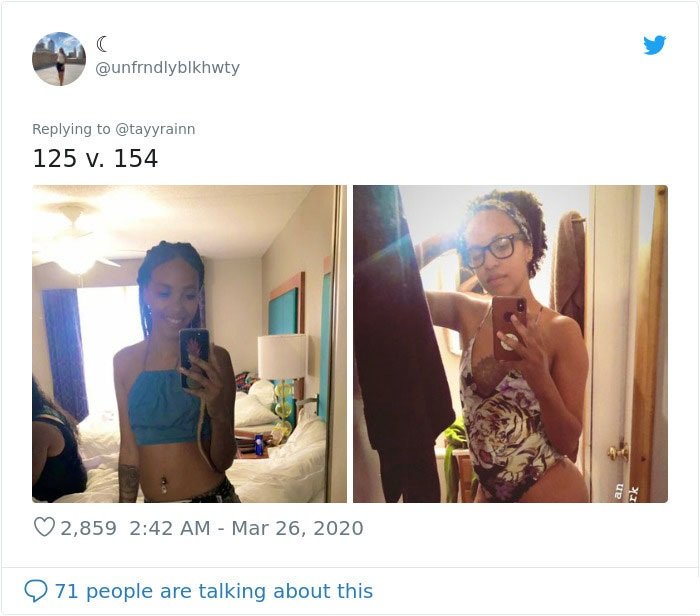 unfrndlyblkhwty -Via
#24
salmayvette -Via
#25
CydneyElise -Via
#26 Model La'Tecia Thomas size 6 to 16.