Math was one of my favorite subjects, courtesy of my brother's influence. It was always easier to understand when the answer is fixed. Yes, it does get tricky and frustrating at times, but when it comes to things you love, even games, a little bit of challenge is always welcomed.
The Silent Math TikTok page is doing a great job in making math easier to understand for most. Not going to lie; some of the tricks here were not as uncommon as some of you might think. One of her most popular hacks was multiplications with the number 11.
The viral video has been watched more than 25.5 million times with people praising her for the help!
The math teacher stiched with ZHC, who shared a clip of his girlfriend doing mental arithmetic and called her a 'human calculator.' Silent Math then shows how she managed to crunch those numbers out in seconds with several possible methods to use.
Yes, there are many ways to Rome and solve math problems.
Here's a screenshot for your easy reading and reference.
silentmath -Via
The trick is to simply add the two numbers together to figure out the middle number. You can do this with any number and it's a foolproof trick!
Once the video hit 8 million, she decided to give more examples; what if the added middle number is above 9?
silentmath -Via
Fret not - the additional number should simply carry over to the next one as you do with simple additions.
What about hundreds? Add the numbers from the left side and slowly make your way to the right side.
silentmath -Via
This rule applies no matter how huge the number is. 11 x 35324 is 38564. Now try using this teacher's method and see for yourself how easy math can be!
There is still another method you can use!
silentmath -Via
Several users noted that they've instead used the multiple by 10 then add the digit back to the result. This means when you see 11 x 54, for example, you split the process into (10 x 54) + 54 = 540 + 54 = 594.
She is a Canadian math teacher based in Ontario. She's had experience in teaching for over 10 years now!
silentmath -Via
Part 2
Silent Math has a whole lot more hacks to share. For example, what to do when you need to square two-digit values?!
silentmath -Via
As someone who hasn't done big math problems in years, 13 is my best record, with exceptions for 20, 30, and similar tenth numbers.
Definitely head over to their TikTok page for more math tricks!
And be a human calculator on your own like Michelle!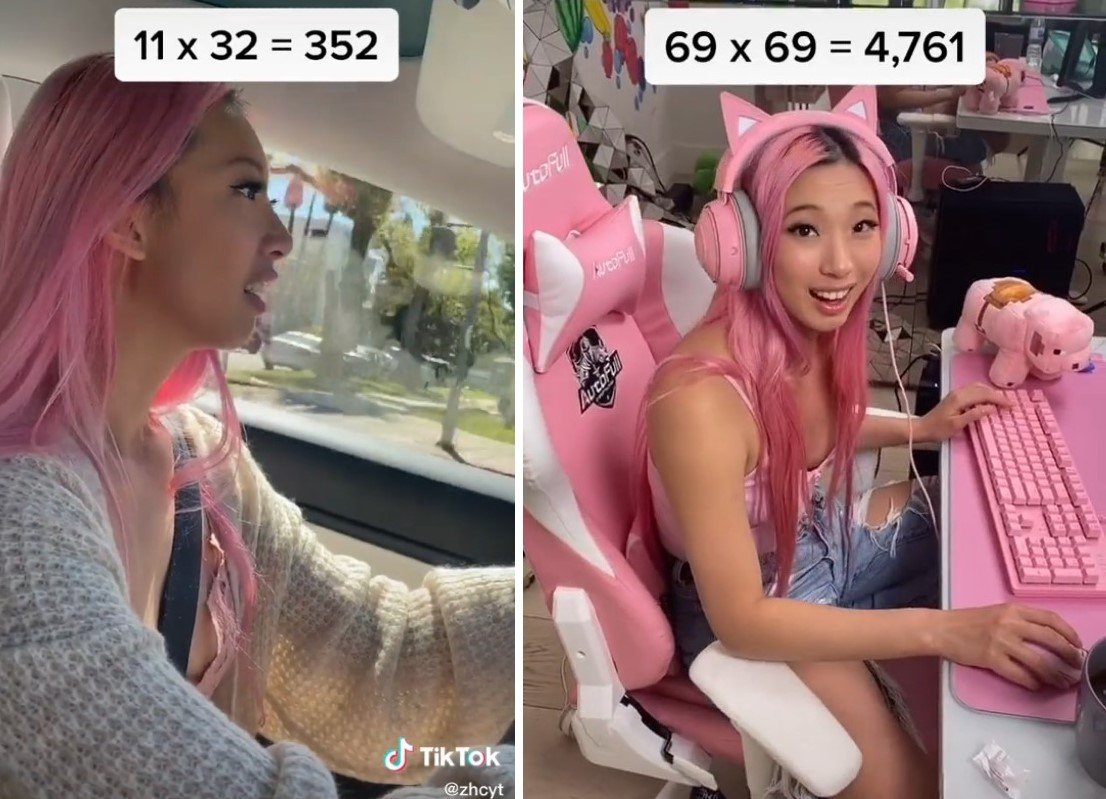 zhcyt -Via