Online adverts aren't new, but targeted ads, in particular, are gradually becoming more personal and often infuriating. All it sometimes takes is a browse of an item you've thought about, and the thing will then pop up almost everywhere, ranging from one's computer, phone, and even Facebook feed. Stalker ads are downright not fun, but micro-targeted ads happen to be the worst of all.
Upset with the tons of Ads on your smartphone? You aren't alone, and many people have been and will continually report on this. But then your question of how things you talked about but never googled pop up in Ads has finally gotten an answer. A big thanks to Privacy Tech Advocate Robert G. Reeve; the mystery behind such ads is now explained in a Twitter thread. Dive in, and possibly you will understand how giving away too much of yourself can be a nightmare!
More Info: Twitter
Twitter User @RobertGReeve Had A Personal Experience Of Getting Ads For His Mom's Toothpaste Brand. He Never Talked About The Brand Nor Googled It Online. However, The Tech Advocate Has Decided To Explain Why It's Happening. Read On!
RobertGReeve -Via
RobertGReeve -Via
RobertGReeve -Via
Most smartphone devices widely used are manufactured by big tech companies, including Apple, Google, and Amazon. These organizations have, at a point, reportedly admitted that they collect data from their voice assistants to improve the quality of service. As you can't be specific about what happens with the information, the data can be used for targeting.
RobertGReeve -Via
RobertGReeve -Via
RobertGReeve -Via
RobertGReeve -Via
The global pandemic undeniably made online advert crucial for marketers, especially as they have fewer opportunities to sell their products offline. Due to this, more online ads, including more intrusive ways to reach buyers, emerged without hesitation. Yes, Ads are getting more infuriating. According to Robert, searching history, holiday destination, and the people you talk the most with, among others, helps create advertising profiles.
RobertGReeve -Via
RobertGReeve -Via
RobertGReeve -Via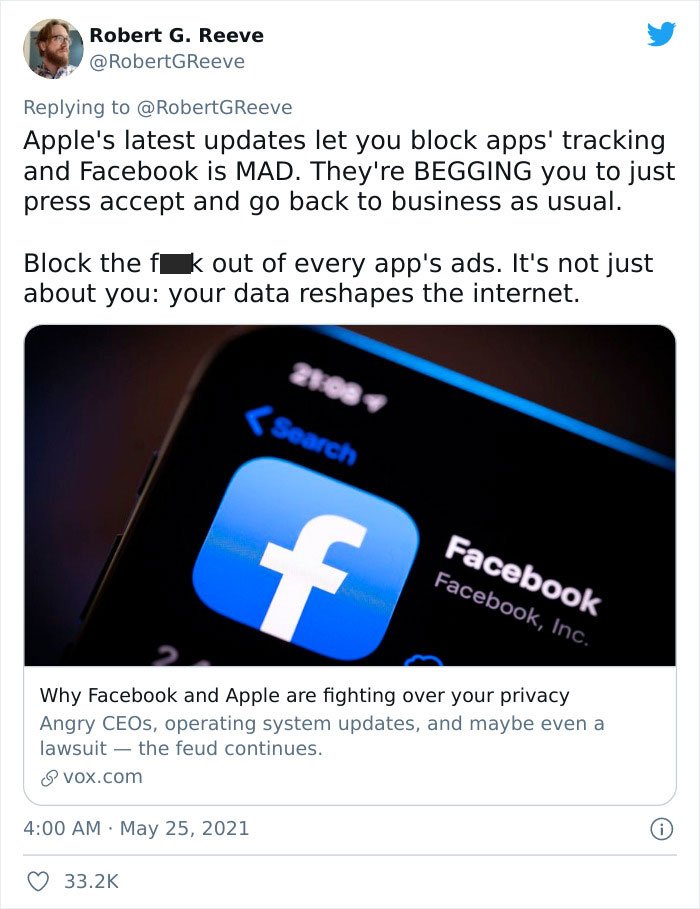 RobertGReeve -Via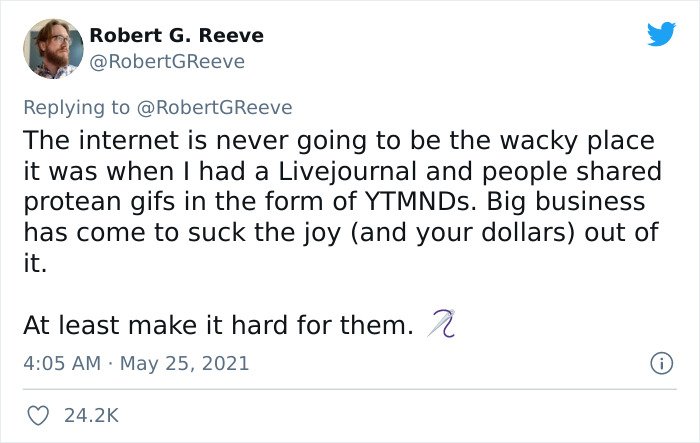 RobertGReeve -Via
Algorithms appear to be also more intelligent as they might know more about our lives than our closest people. It's, in particular, trained to understand what a person wants or needs at a time. Nonetheless, using all available tools, including discount cards, hashtags, apps, and devices with granted permissions, naturally gives our information, so always be guarded and sometimes launch restrictions.