Some people don't feel like they were born in the right body. It's not just about gender sometimes - it could be about the social norm people force on you, the way your parents force you to abide by certain gender norms, or maybe it is the gender! Among the latest celebrities who came out as Elliot Page (and showed off his abs in his latest selfie!), previously known as Ellen Page, who opened up how dressing up had caused him such a horrible mental breakdown he wanted to quit acting.
More info: Instagram | Facebook | TikTok | YouTube

Introducing Jasmine Vine! Yeah, both of these pictures are her!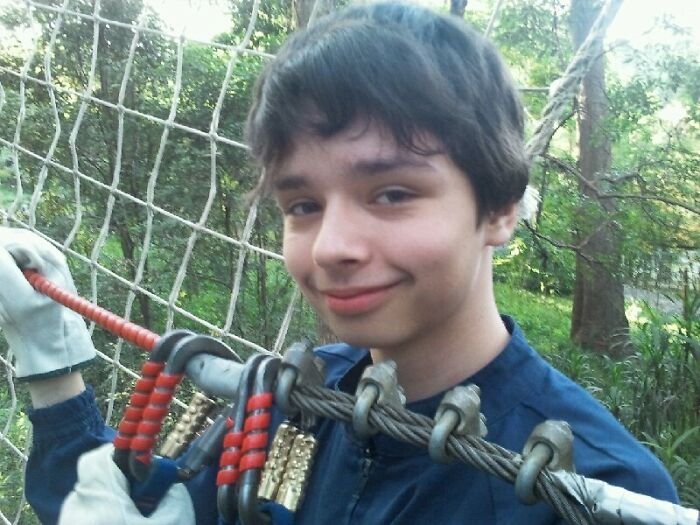 jasmine.vinee
Once she was ready, Jasmine shared the story of her personal life and how she now aspires to help as many people as she could to "help trans people heal, and find unconditional love for their authentic selves."
"My name is Jasmine Vine, a name which I picked for myself when I was becoming the wonderful transgender person I am today," she began.
"The first time I remember feeling suicidal, I was 7 years old."
jasmine.vinee -Via
Jasmine recalled that her household was always "filled with violence," and the people who raised her, her parents, "often chose drugs over food." Even when she was still a young child, she was already bullied frequently and even called a "faggot" by others in kindergarten.
Finally, she reached the age of 14, and Jasmine frankly said that she never expected to.
She started transitioning when she was still a teen and documented her journey on YouTube.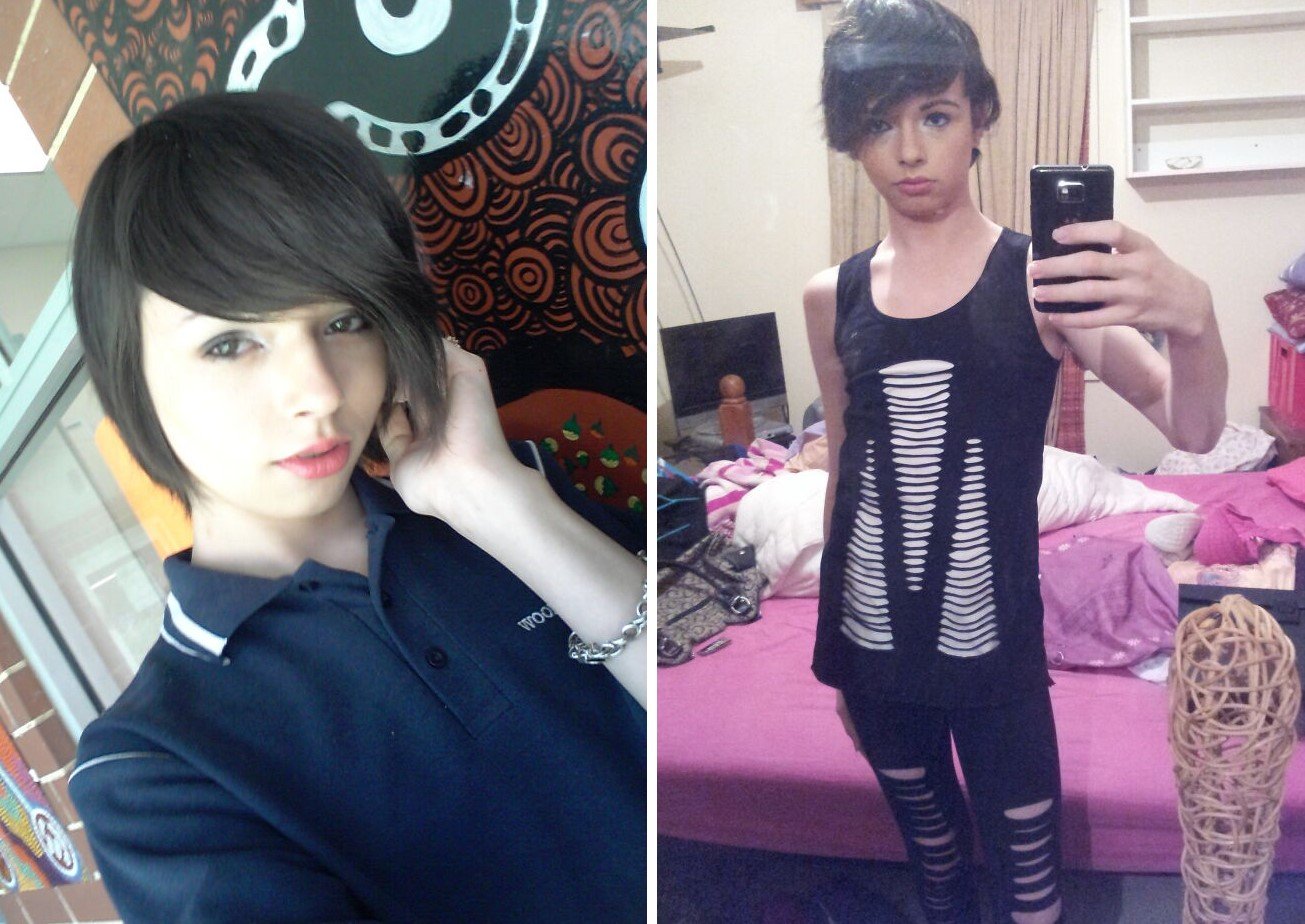 jasmine.vinee -Via
Jasmine's videos were surprisingly popular. She shared, "I often received feedback saying I have helped people find their courage, come out, and feel confident in themselves."
"Throughout my darkest times, this kept me alive."
"I've always had a deep desire to help people."
jasmine.vinee -Via
Knowing that she had the ability to be a beacon of light for many had helped her power through so many life hurdles. But even so, she lost her sight of purpose somewhere along the way. She did not forget to mention that her parents had only taught her how to make use of government support and even stealing.
"I was addicted to marijuana, diagnosed with depression, Bipolar, Generalised Anxiety, Panic Disorder, Obsessive-Compulsive Disorder, and god knows what else…"
"I hit my lowest low, spending some time in a psychiatric facility medicated out of my mind," she continued. "Basically, my brain became my worst enemy. My mind was a warzone, and I was enemy number one."
She'd also lost both her parents at this point.
It was hard to get back on her own two feet, but Jasmine did not do everything alone. As with anyone who's fought through mental disorders, Jasmine finally took the first steps to take back the rein of her own life.
It was "many years of psychology and change work later, reading, psychologists, psychiatrists, and counselors."
But coupled with personal reflection and development, Jasmine finally changed her line of work and focused on coaching. She now calls herself a 'Trans Boss'!
"I have reconnected with my values and my purpose!"
"I'm dedicated to changing as many lives as I can along my journey. I don't want other people to go through what I did, without support!"
She called out to fellow trans friends to "put on your cape, pick up your crown, and step into your authentic self!"
"I never thought I could become the person I have created today, but I did, and I am!" she continued.
Jasmine has a resume that helps equipped her to be the Gender Affirmation Coach she is now. She shared, "I had a 4 year career in corporate HR, and I also spent 2 years as a volunteer Suicide Crisis Supporter with Lifeline Australia."
She now provides one-on-one sessions to help people transition. The price ranges from AUD 2,000 to 4,500 that can last up to 6 months long.
"My ultimate goal is to watch you be free of trauma and to honor and unconditionally love your authentic self! You can have a beautiful sense of calm, confidence, and happiness within yourself and absolutely crush life in whatever way is perfect for you! Claim it. It's yours if you want it!" she explained.