Humans' approach to what to wear daily has faced a transformation over the years. From living on stylishly classic outfits to being online shopping more than ever, there have been numerous changes in fashion approaches in 2021. But then, one positive of having more time at hand is getting wardrobes in order and, importantly, making outfits from pretty much anything.
From using a shower curtain to make a beautiful gown, curtain, and blanket found at a thrift store to make a jacket to a bustier top from old jeans, talented people have given outfits a second life using creativity, thread, a needle, and a sewing machine. We enjoy promoting skills, so compiled here are a few of the best creations ever stumbled upon online. Have a look, and enjoy. Perhaps, you might be inspired to make yours!
"Custom Order I Made Yesterday."
cgracerich -Via
"Upcycled A Thrifted Suit By Painting On It! It Took Me About 30 Hours, But I Love The Result."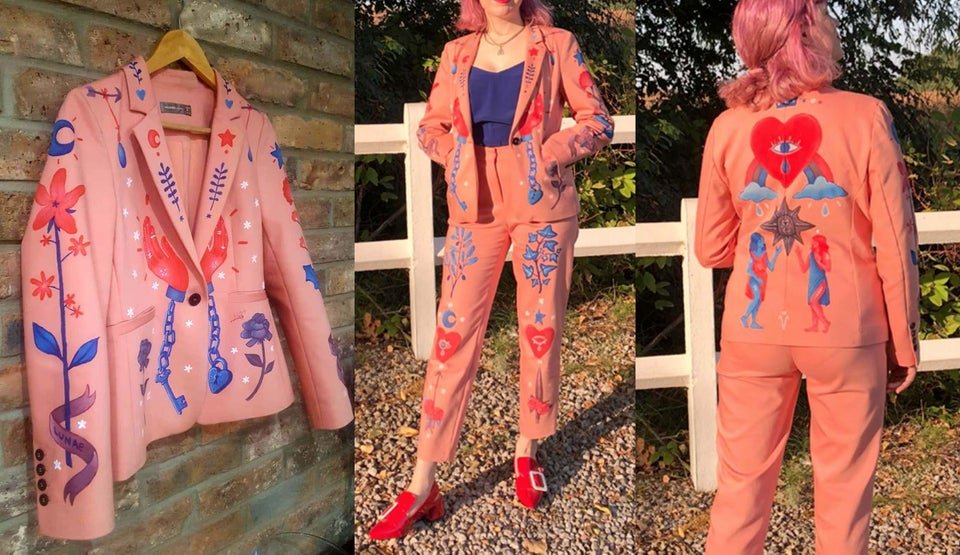 Incarnam -Via
"I Upcycled A Thrifted Men's Polo Into A Two-Piece Set. I Drafted The Pattern Myself; The Mini Skirt Has A Yoke, Box Pleats, And An Elastic Waistband. I Kept The Collar On The Top And Made It Into A Halter With A Lettuce Hem! Everything Is Sewn With An Overlock & Finished With A Double Needle."
transformedbytracy -Via
"My Take On Princess Di's Black Revenge Dress."
Princess Diana Archive/ Hulton Royals Collection / Getty Images/Woods-Wise -Via
"Made Some Cozy And Warm Scarves From Natural Silk And Wool." "Revamped An Old Maxi Dress, Working My Way Through My Stack Of Alterations."
nadezhdaorlova -Via
"I Recreated An Early 1900s Illustration Butterfly Dress!"
PrincessOfPineapples -Via
"I Recreated An Early 1900s Illustration Butterfly Dress!"
Nerrnerr -Via
"Recently I Finished Embroidery On A Denim Jacket. The Chanterelle Was Sold In A Set Containing Everything For Work: Threads, Water-Based Canvas, A Needle, A Diagram. Initially, I Wanted To Embroider It On A Plain T-Shirt. The Idea With The Jeans Was Suggested By My Faithful. The Entire Work Took 53 Hours Of Net Time (During The Process, The Family Guy Always Looked, So The Time Spent Was Easy To Calculate)."
raffa1989 -Via
"Had Some Old Jeans Laying Around So Tried My Hand At Fabric Painting. A Few Days Of Sewing And Painting And I'm Pretty Happy With The Result."
KKaras11 -Via
"Sunflower Tie Dye Set That I Made."
tiedyeco -Via
"Sometimes One Plus One Equals One! Two Garage Sale Shirts Become One Balloon Sleeve Wrap Shirt And A Kerchief."
safety_pin_era -Via
Who Wore It Better? [No Pattern].
dingus_queen -Via
"I Drew Such A Viking And Ravens For Her Son. I Asked For Something Brutal And Black And White, And (Literally) "A Guy With A Beard And Birds." For Painting, I Used Acrylic Paints For Textiles From Decola, Cotton Gray T-Shirt. Photo Of The Process, The Very Idea Of ​​The Picture Was Taken From Pinterest. We Wash At A Temperature Of +30 Degrees."
oliavlasenko -Via
"Upcycled 3 Old T-Shirts Into 1 New One."
Bydanielpearce -Via
"Turned An Old Sweatshirt And Some Scrap Fabric Into A Sweater Dress."
dark_forebodings_too -Via
"My Fav Dress I've Made So Far
Wokesloppygoblin -Via
"[Burdaeasy 2019] Tried To Recreate A '60s Inspired Dress From The Queen's Gambit."
The Queen's Gambit / Netflix/Paurovas -Via
Embroidered Red Lips With Crystal Cherry Pin.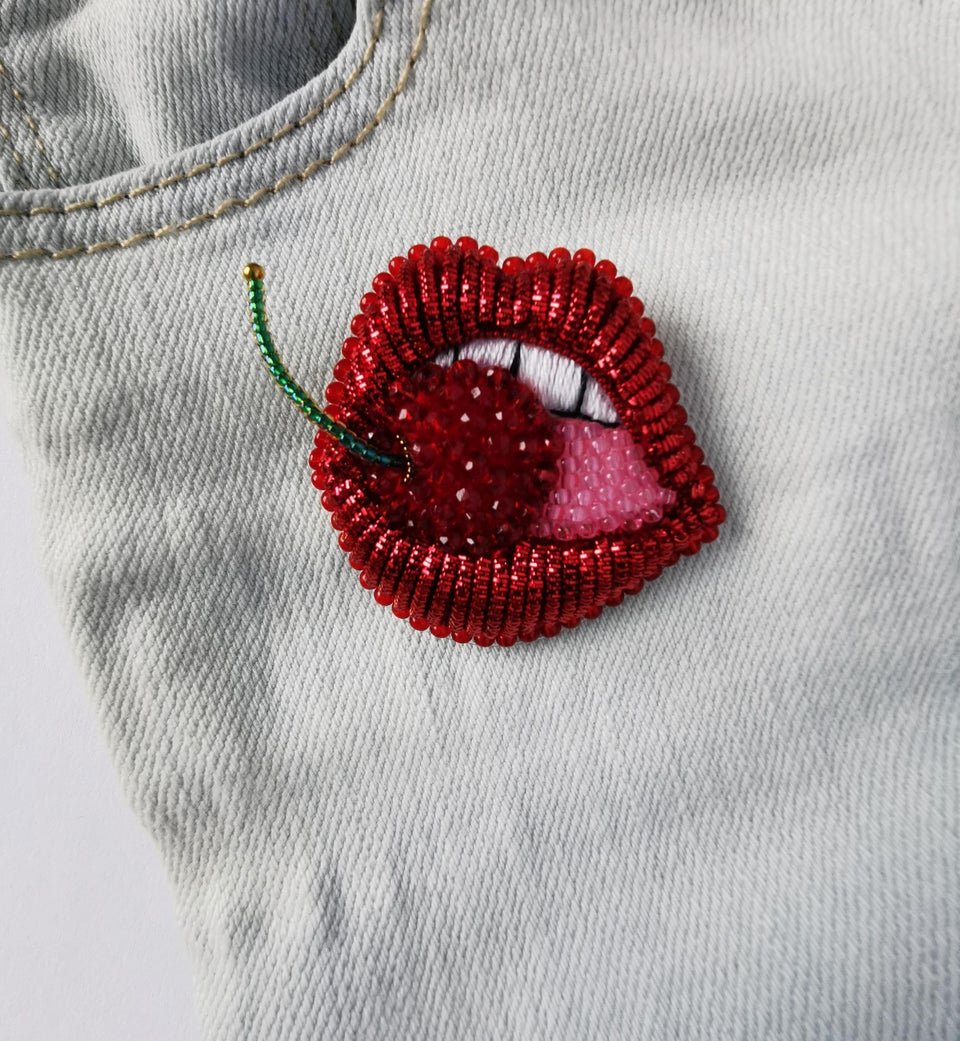 chaevskaya -Via
"[Self-Drafted] Sewist On Low Budget Recreating Expensive Dresses. I Was Inspired By This Teuta Matoshi Dress."
Paurovas -Via
The Bustier Top From Old Jeans.
SparrowRefashion -Via
"Upcycled From A Curtain And Blanket, I Found At Goodwill! Copied The Pattern Off My Dickies Work Jacket."
lordfuschia -Via